This dress was a custom order for one of my very special customers. And the very first one I made for sale. It is almost identical to my first Tudor gown, but I have changed the bead embroidery around the neckline and also added a pendant to the pearl necklace.
The gown consists of a kirtle skirt (that is, just a skirt and not a dress that was worn under the gown and is visible at the front under the main skirt), the gown itself, the French hood, the girdle and a pearl necklace. The kirtle skirt is made of the gold metallic brocade. It is fully lined with white batiste and has a belt that closes with 2 hooks. The gown is made of the red polyester taffeta and gold metallic brocade for the sleeves. It is fully lined: the bodice – with white batiste, the skirt – with red cotton. The gown closes at the back with 4 snaps. The French hood is made of the same polyester taffeta interlined with buckram. The girdle is made from a vintage chain with pearls.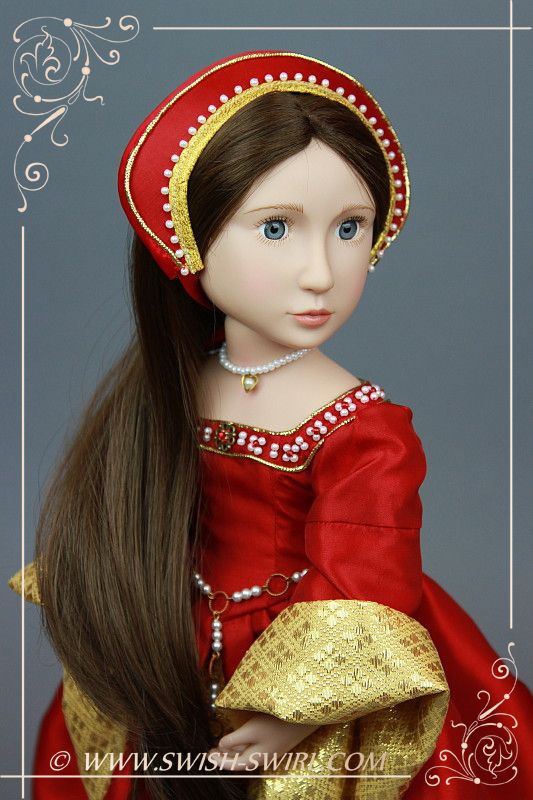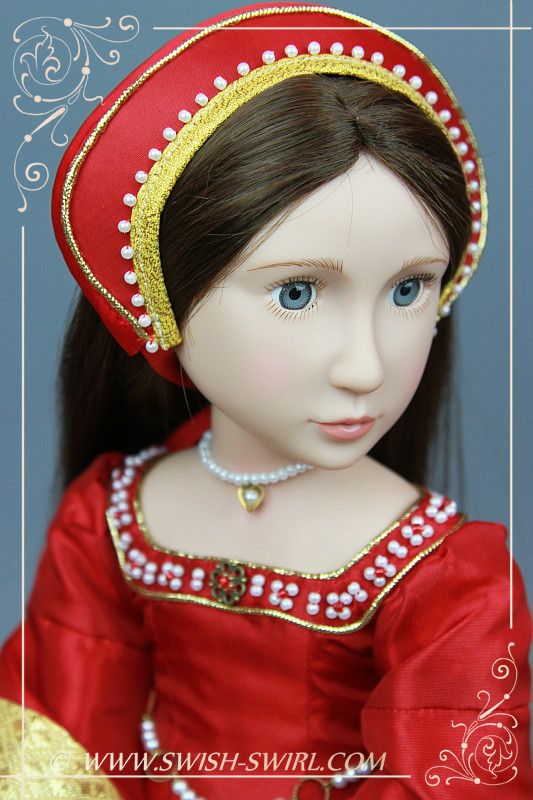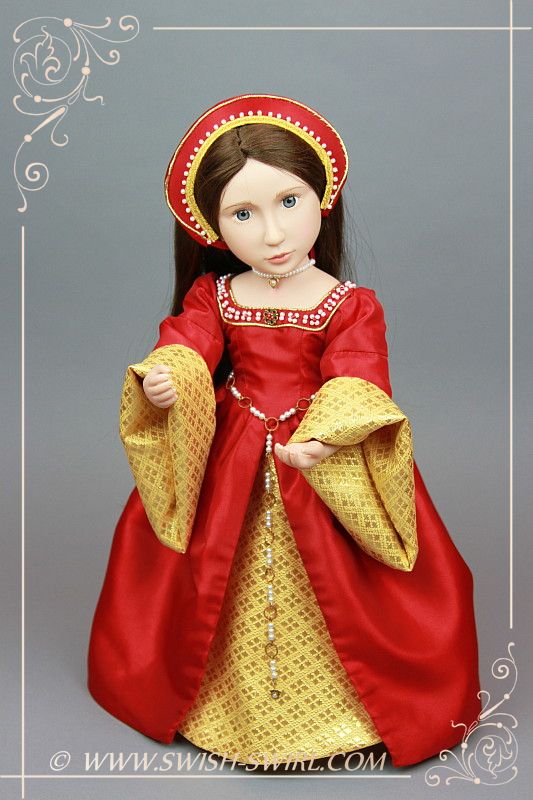 The inside of the gown.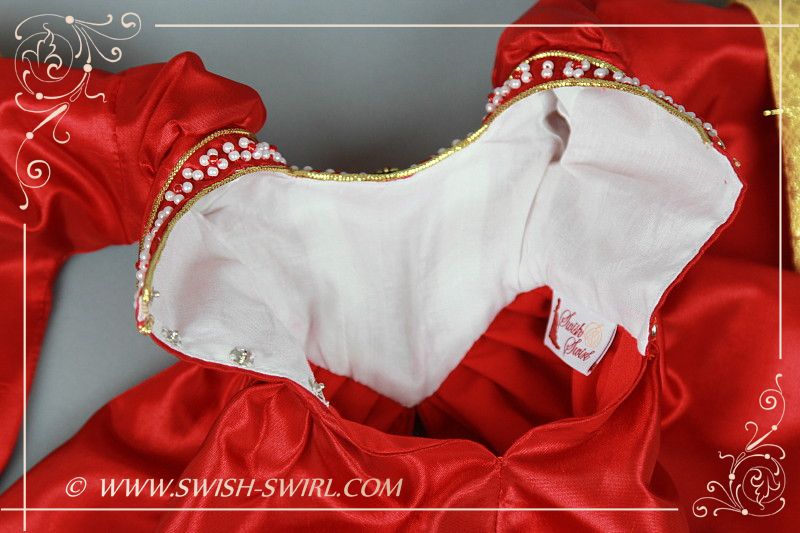 Now that I have double tested my pattern, I am going to make a few of these in other colours as well.