While I was photographing the new Tudor gown for Etsy and also taking pictures of my new A Girl for All Time Lydia I thought it would be interesting to, firstly, try the Tudor gown on Lydia and, secondly, take a photo of Matilda and Lydia in matching gowns.
So, here is Lydia wearing my first Tudor gown. Doesn't she look smashing in red? And don't you think, Tudor style suits her?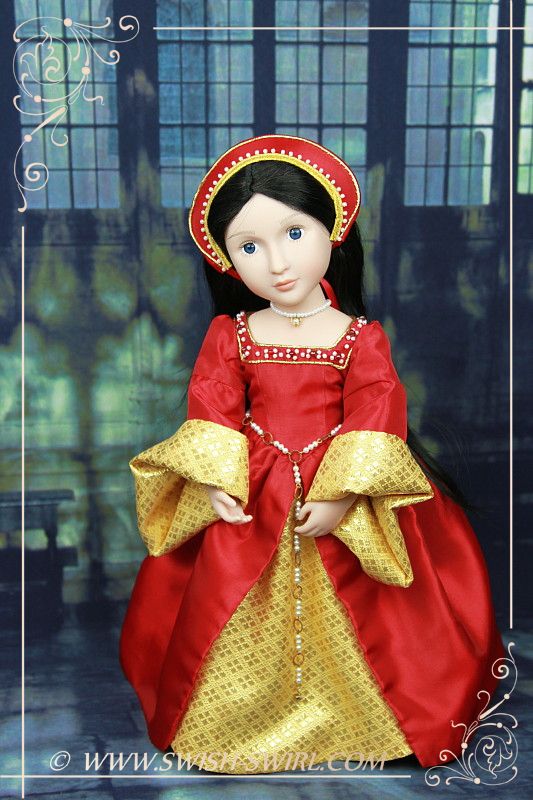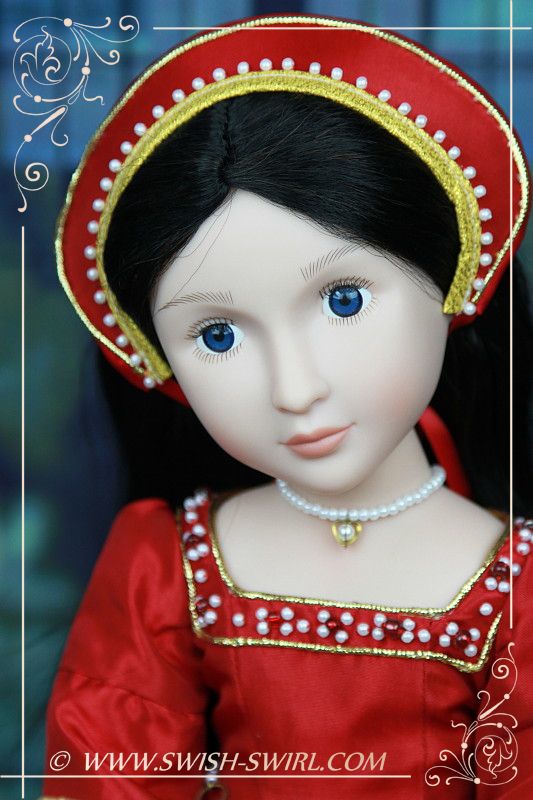 Matilda and Lydia together.