Last year I already showed the Christmas Nativity scene in St Ignatius Catholic church that was on display there during the Christmas time. You should look at it HERE before you continue as I told a lot about it then (and it has changed quite a bit since last year and I will concentrate more on the additions now!).
So, this is a Nativity scene which has been displayed at St Ignatius Church in Singapore during Advent and Christmas time for the past 3 years. It is quite large, measuring 6.7 m by 4 m (I would say, it is, probably, 1/6 scale) and the details are simply amazing. The scene was created by one of the parishioners, a businessman Mr Bernard Yeo who made it at home in his spare time. Mr Yeo handcrafted the Inn that was too full to take in Mary and Joseph, a market, a side house, a well, furniture, farm animals and a stream flowing through a miniature village. The figurines of the Holy Family and the Three Kings were provided by the church. Here is an article about this amazing project in the Singapore Catholic News.
Again, just like last year, I took these photographs on Christmas Eve before children's Mass. It was during this Mass that a figurine of Baby Jesus was placed into the cradle, so I was able to take some more photos of baby Jesus present in the scene after the Mass!
During the Mass, the parish priest announced that the church entered last year's Nativity scene into some international competition of Nativity cribs and the first prize went to this very Nativity crib in Singapore!! It certainly deserves it!
This year there are a lot of additions to the scene as you will see below.
The whole Nativity scene.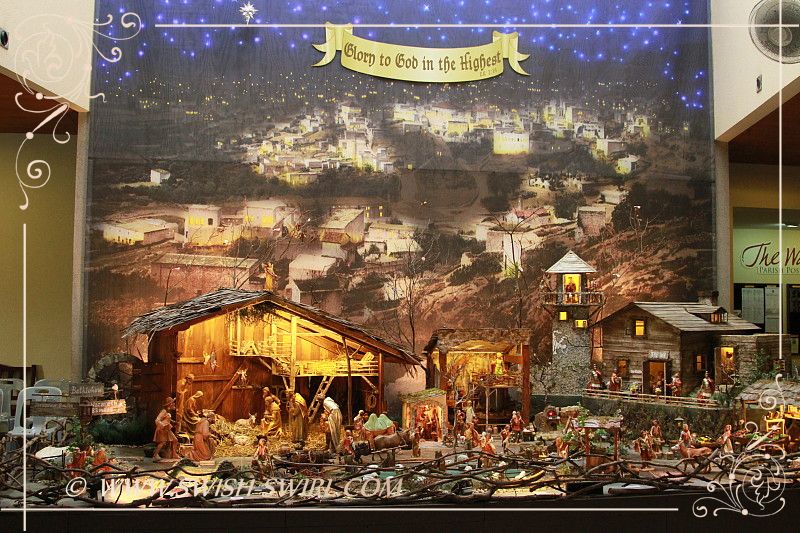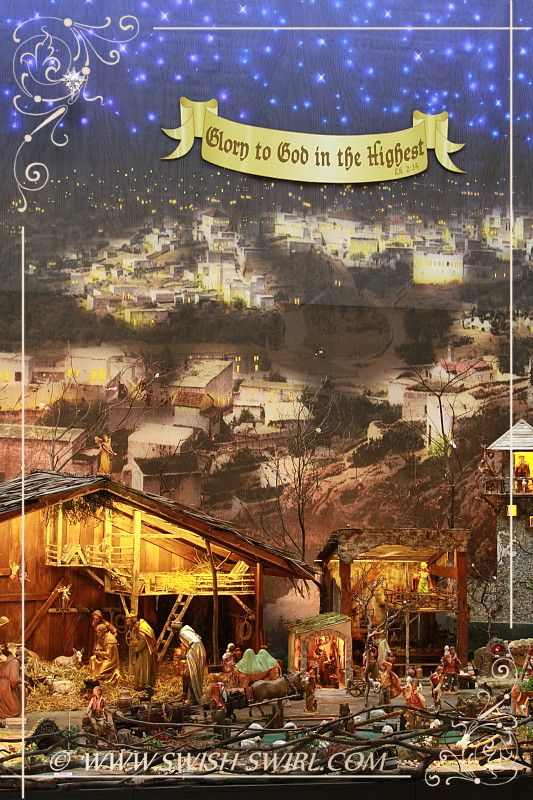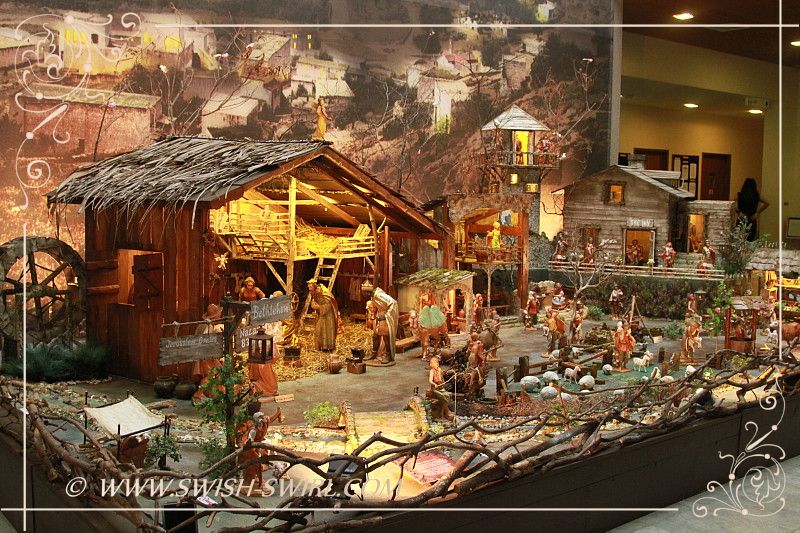 A cute addition is a little owl sitting on the sign post!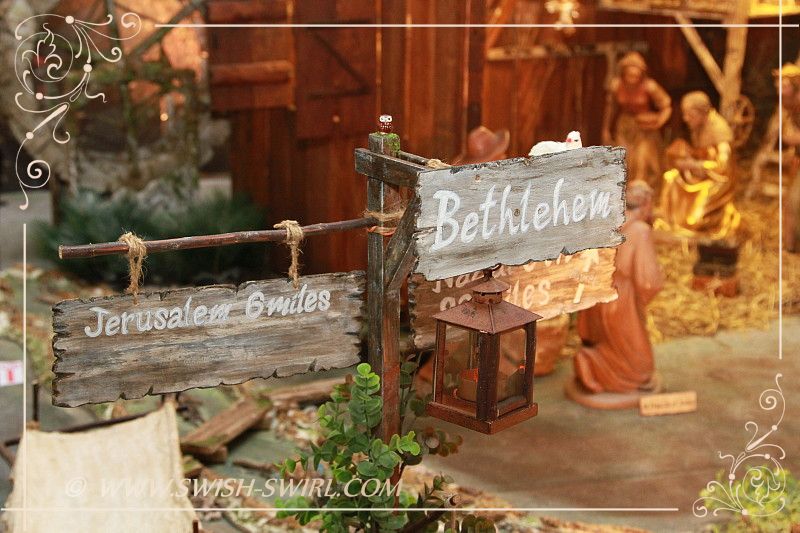 The stream got lots of ducks and ducklings and also a couple of turtles.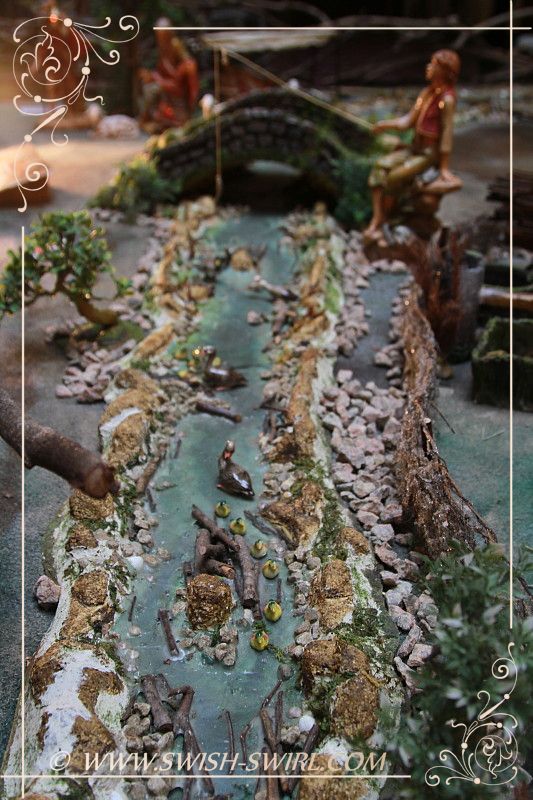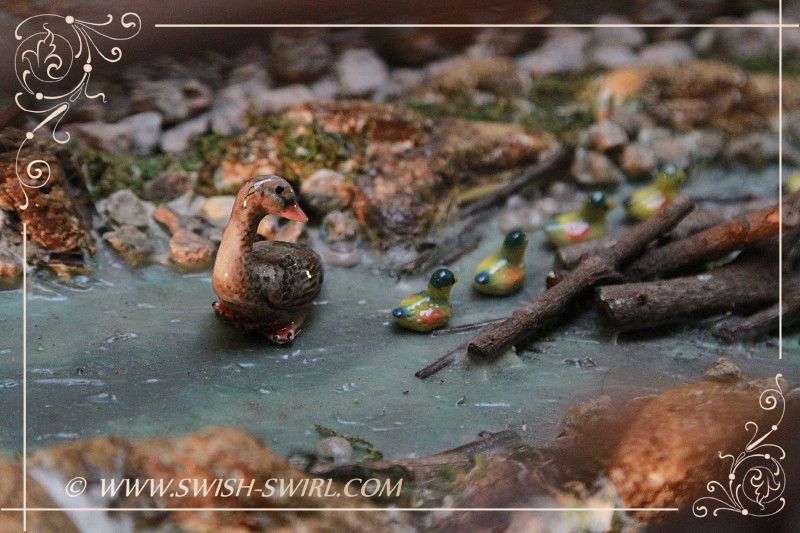 The Inn and the tower have been elevated which, I suppose, allowed some space for a few major additions – a blacksmith and a bakery.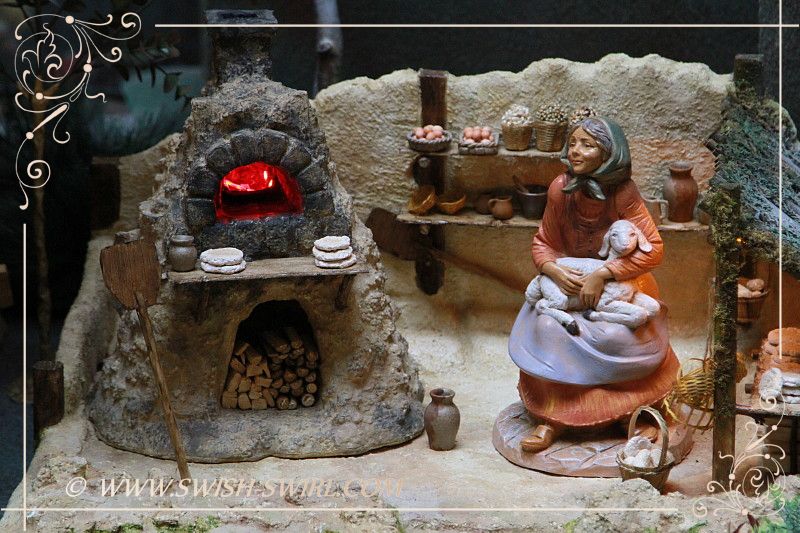 The Inn.
The Inn has a spectacular display inside. And look at the little owl in the window.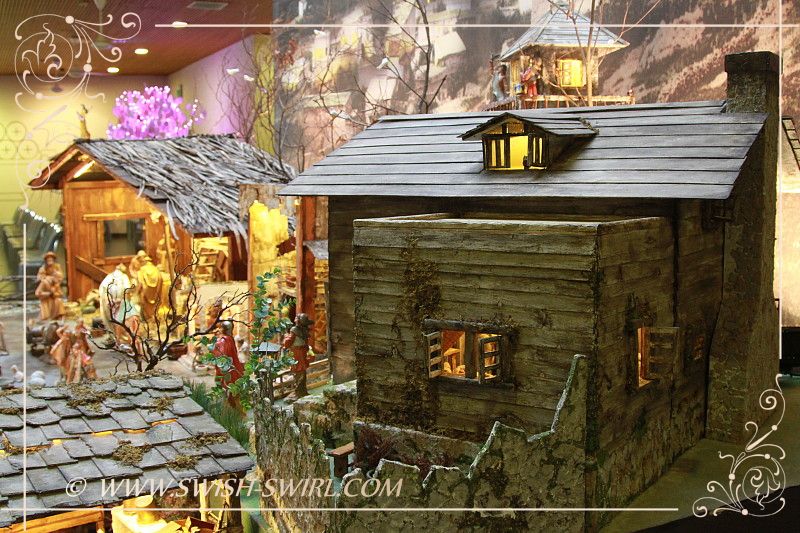 It is hard to take photos of the inside of the Inn through the windows, but that's what I've got.
Another addition is a small garden with chickens.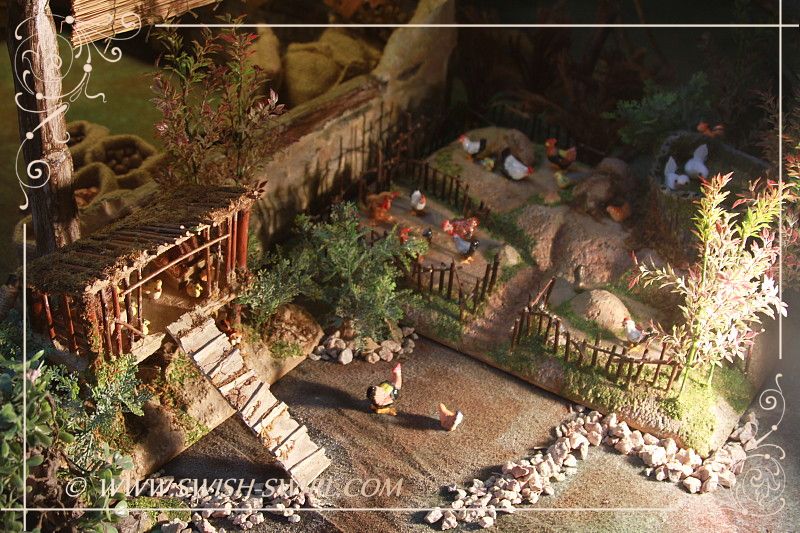 The marketplace.
The well with very cute little owl and mouse that weren't there last year.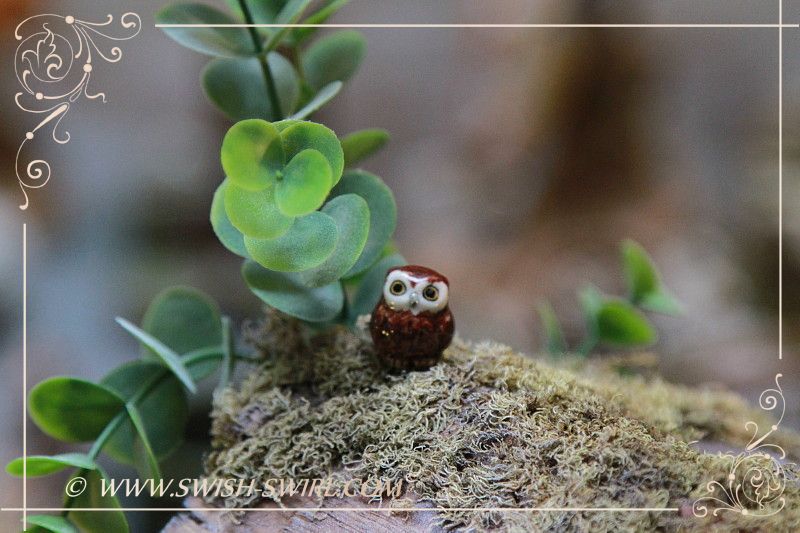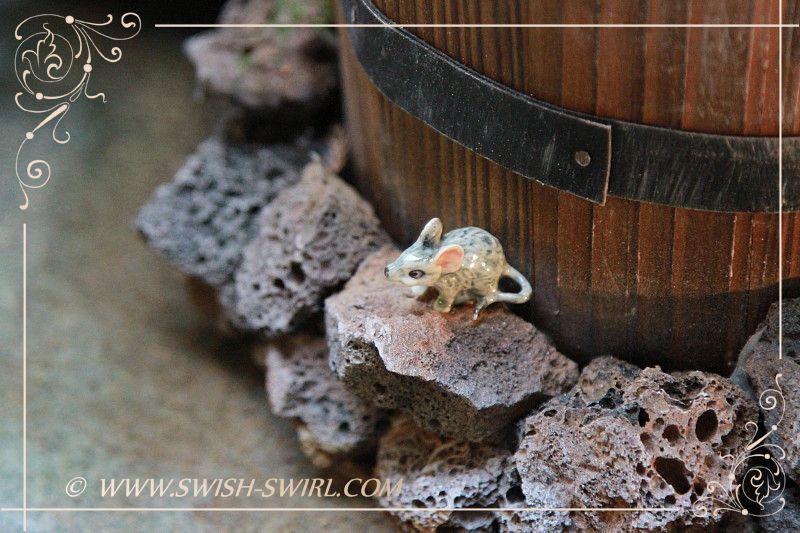 The manger – a peek through the side window.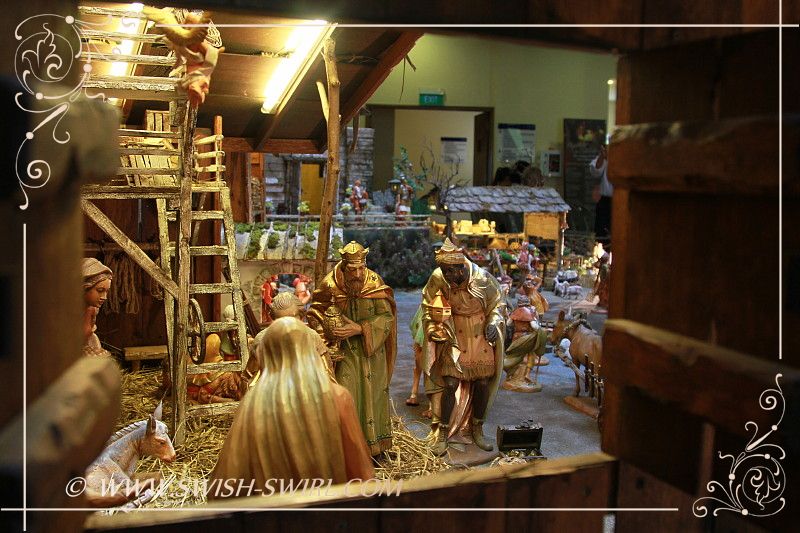 The Three Kings and the newly added camels.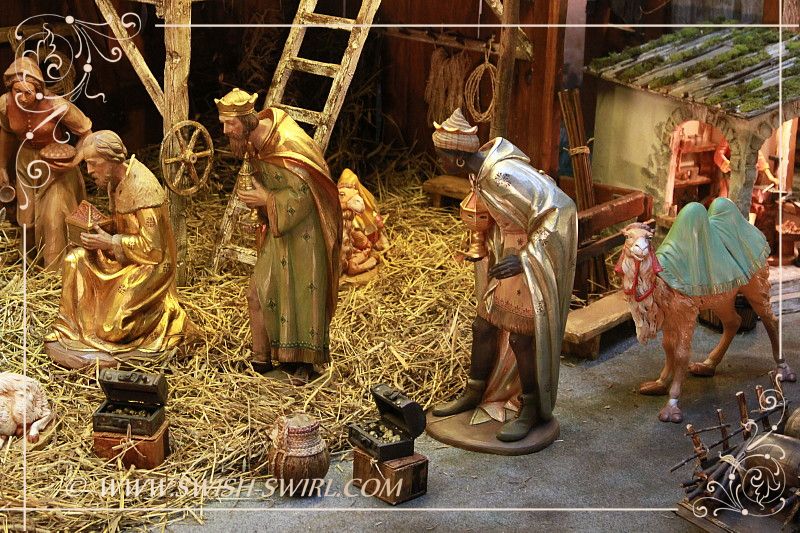 St Francis of Assisi who started the tradition of Nativity cribs is 1223.
The manger and the crib with baby Jesus in it.
The "bird" view of the Nativity scene from the floor above!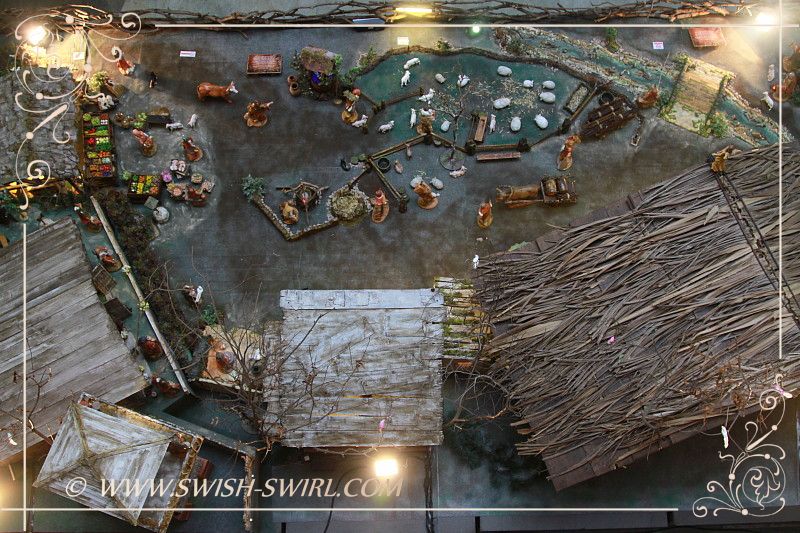 Many many more photos are in the gallery below. Enjoy!!