A few days before Christmas I took my daughters and Florence (Bonnie & Pearl doll) out to the main shopping street of Singapore – Orchard Road – to enjoy the Christmas decorations and take lots of photographs. In Singapore Christmas decorations usually go down on 2 January and are immediately replaced by Chinese New Year decorations. This will be the last set of the photos of Christmas in the tropics as next year we will hopefully be back in Europe and will be enjoying lovely cold weather!
So, Orchard Road and a view towards ION Orchard shopping mall.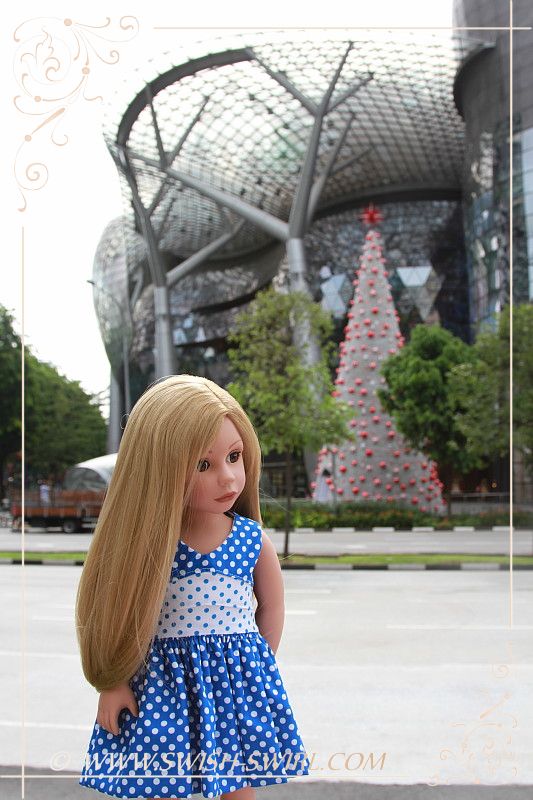 Famous Singapore landmark – Tangs shopping centre and CK Tang Marriott Hotel (the tower).
A little Christmas set at the entrance to Wheelock Place.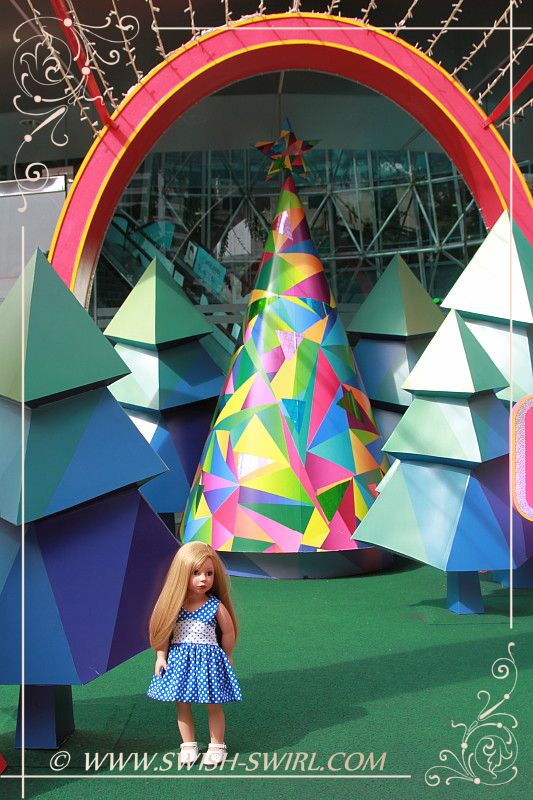 Again, ION Orchard and its decorations.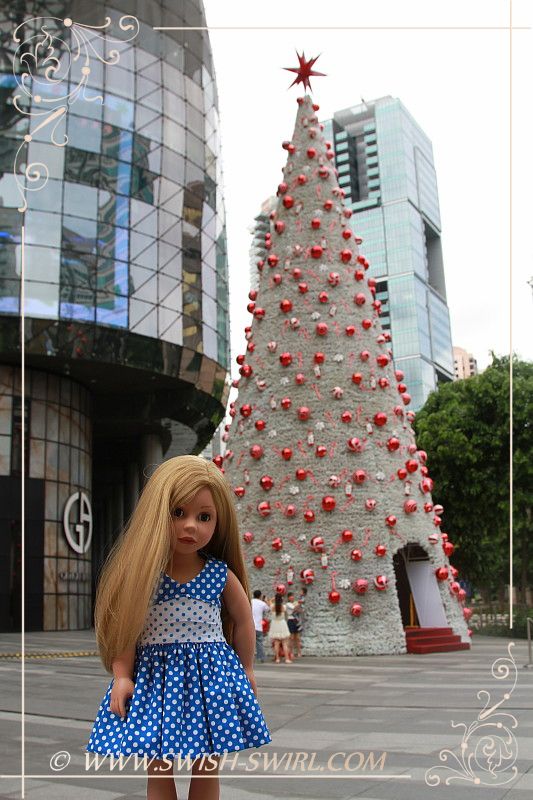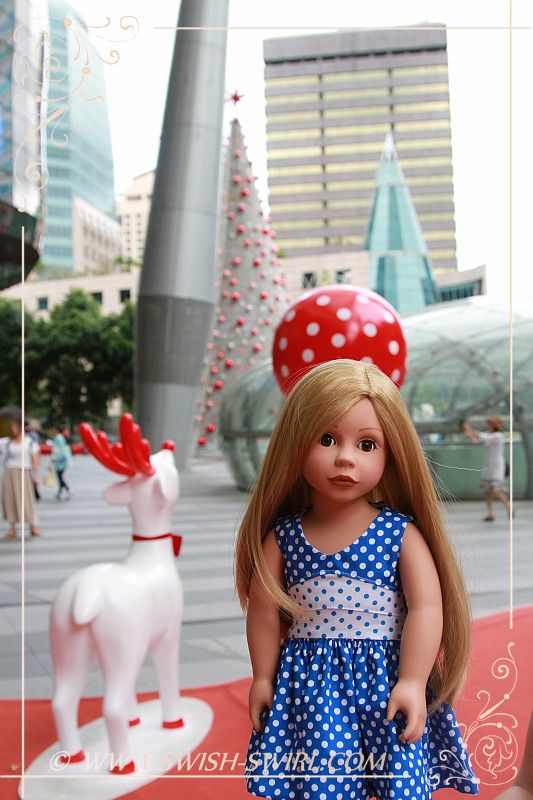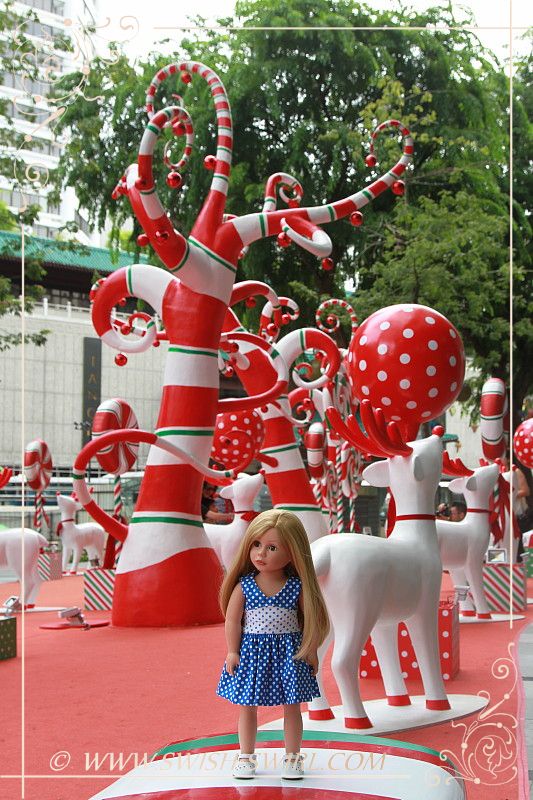 My favourite Christmas tree in Singapore – in Takashimaya shopping centre. I've been taking photos of Christmas trees there since 2004 – every year (regretfully, I don't have photos from our first 2 Christmases in Singapore – 2002 and 2003)!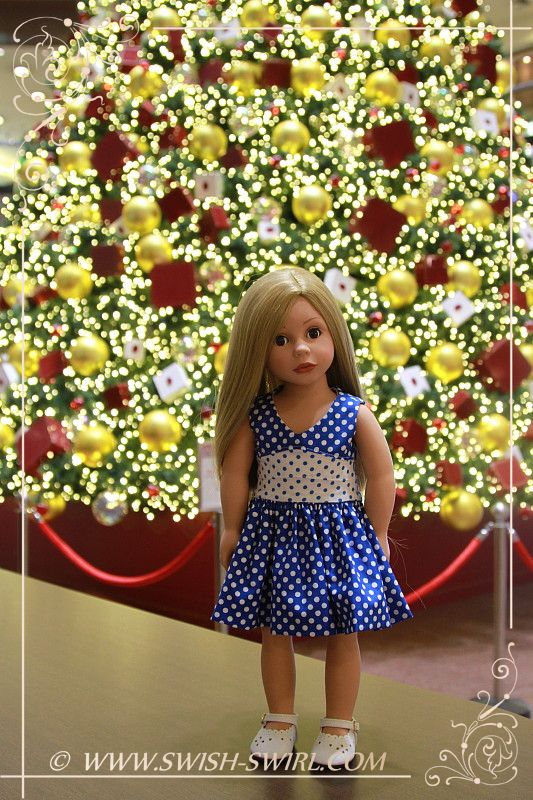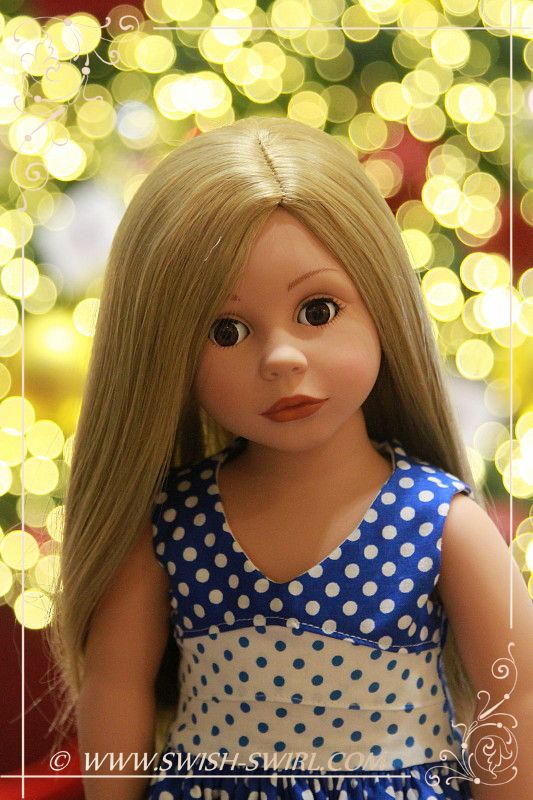 Another Christmas display in Takashimaya.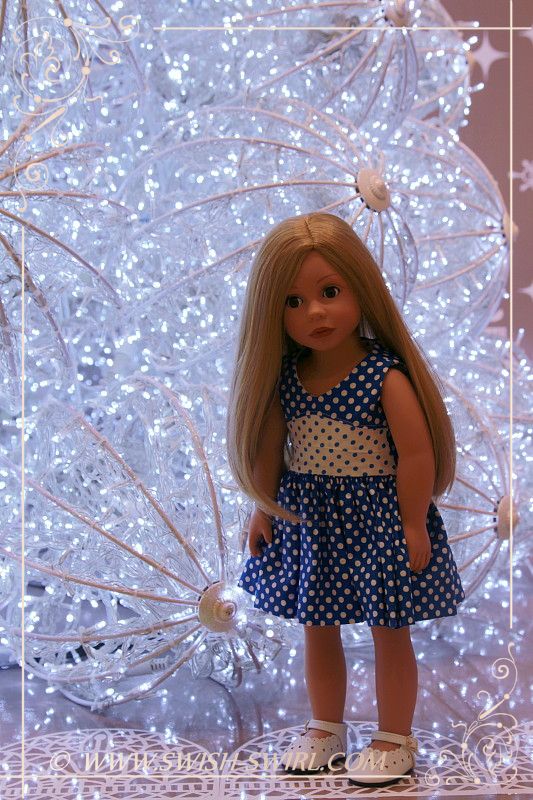 A Christmas tree in front of Paragon shopping centre.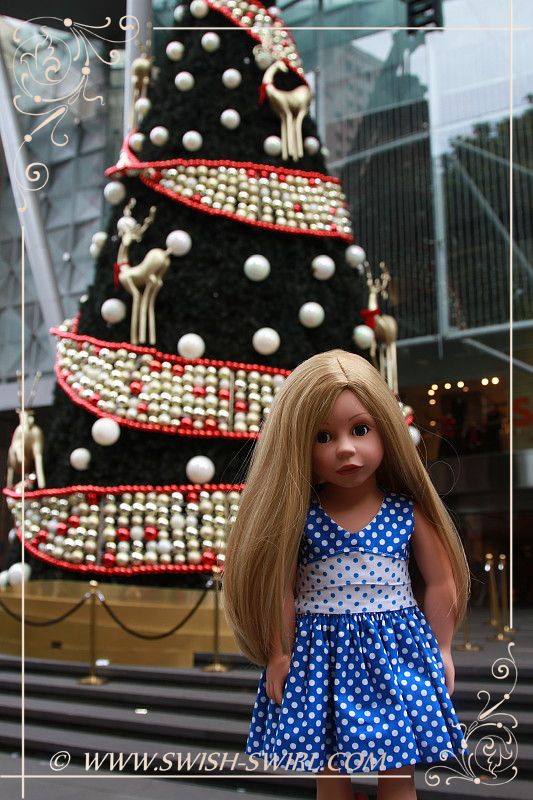 And the decorations inside.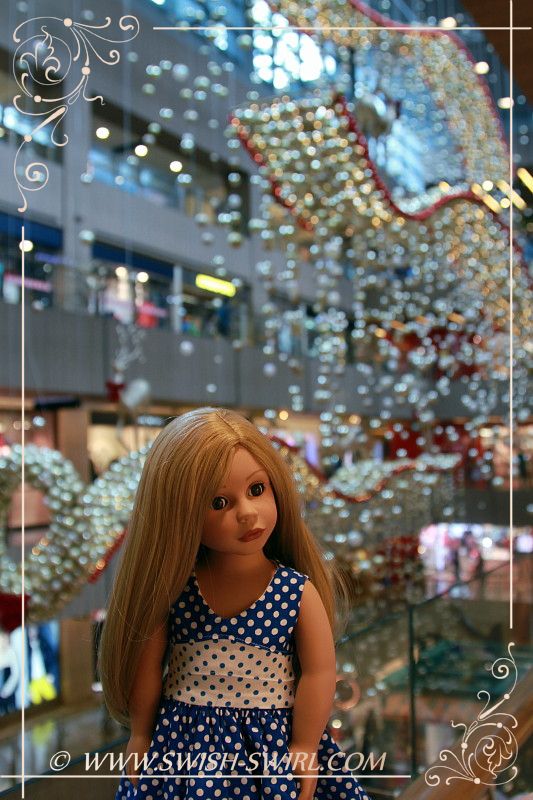 Special thanks go to my daughters who endured this lengthy photo session and helped me by holding Florence at the times when there was nowhere to put her for a photo!
Out of interest, here is a similar article from last year: http://www.swish-swirl.com/2013/12/24/alice-in-christmas-wonderland/ . Note how different the decorations are!