We stayed in Hong Kong for 5 days. We spent 3 nights and 2 full days in Hong Kong itself and then 2 nights and 2 full days in Disneyland. The weather was gorgeous for most of the days (which for me means it was below +18C). The first day excited us all with the temperature +11C in the morning – we couldn't even dream about it in Singapore! We love it when it is cold!!
Our hotel was in the central area, so in the morning we strolled through the Hong Kong Zoological and Botanical Gardens to the Tram station to go up to the Victoria Peak.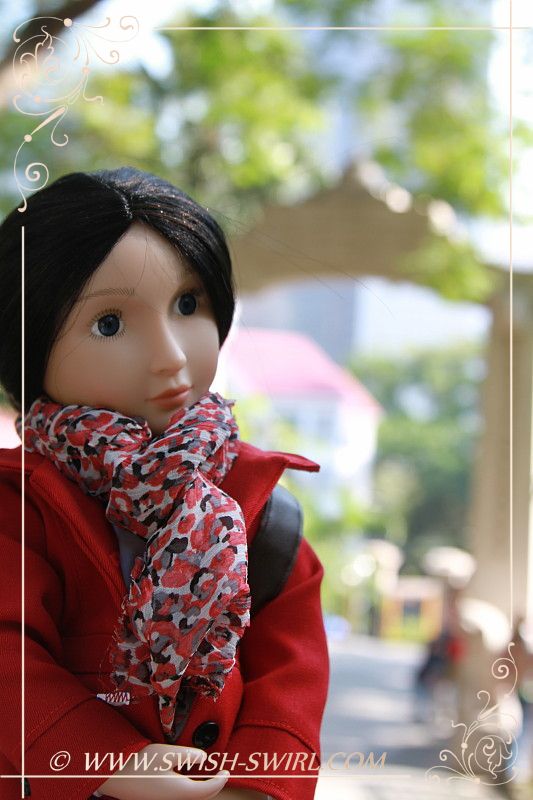 A view from the park onto some skyscrapers.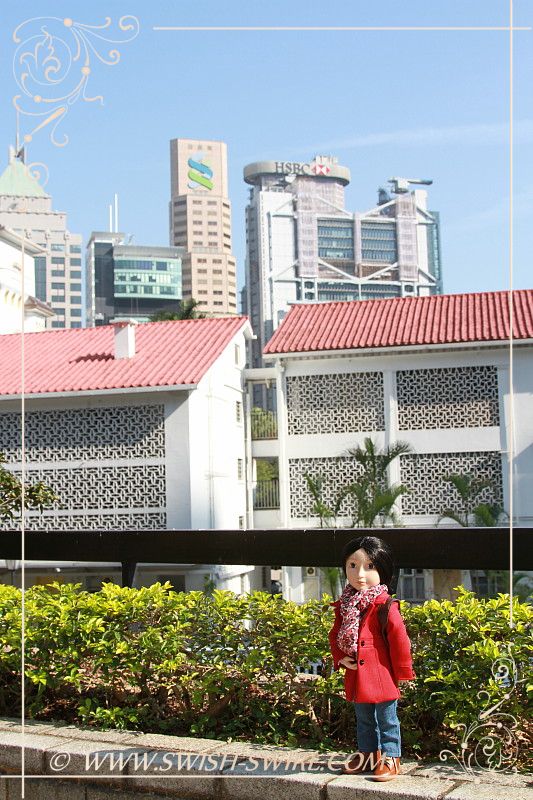 As always I get very excited by any notes on historical fashions!! These were on display while we were queuing to get on a tram that would take us all the way to the Victoria Peak.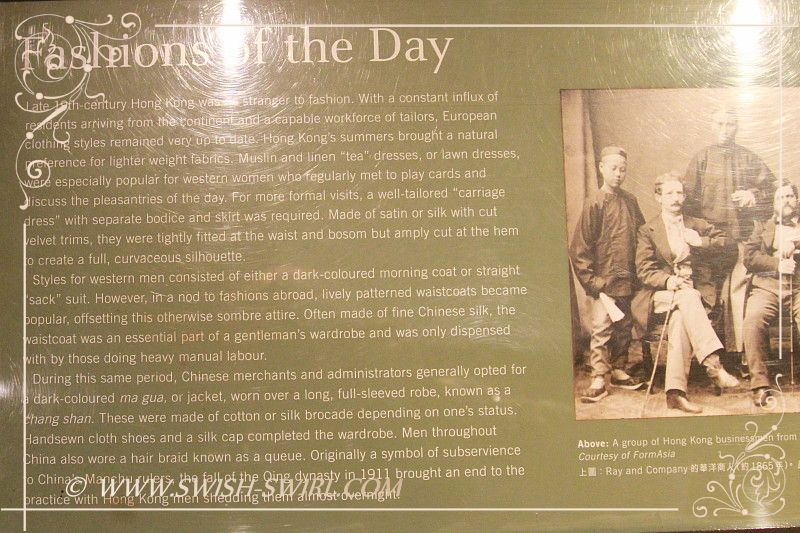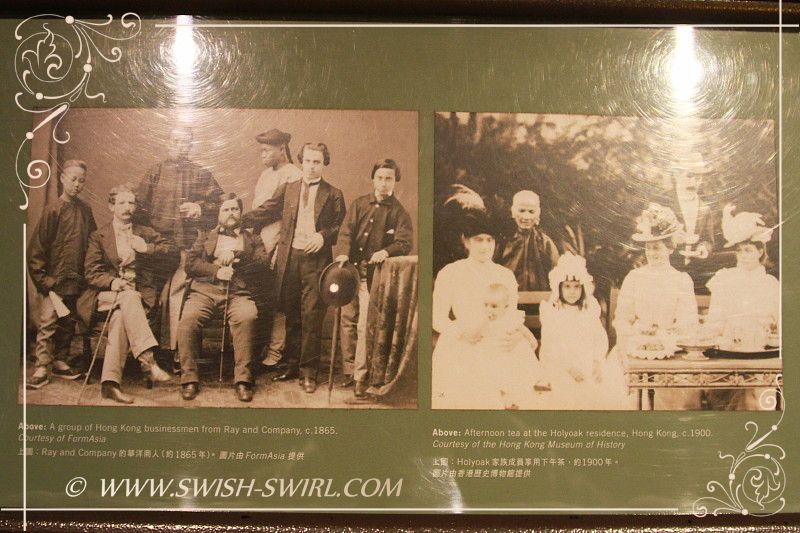 Finally on Victoria Peak. A breathtaking view of Hong Kong from the height of 396 metres!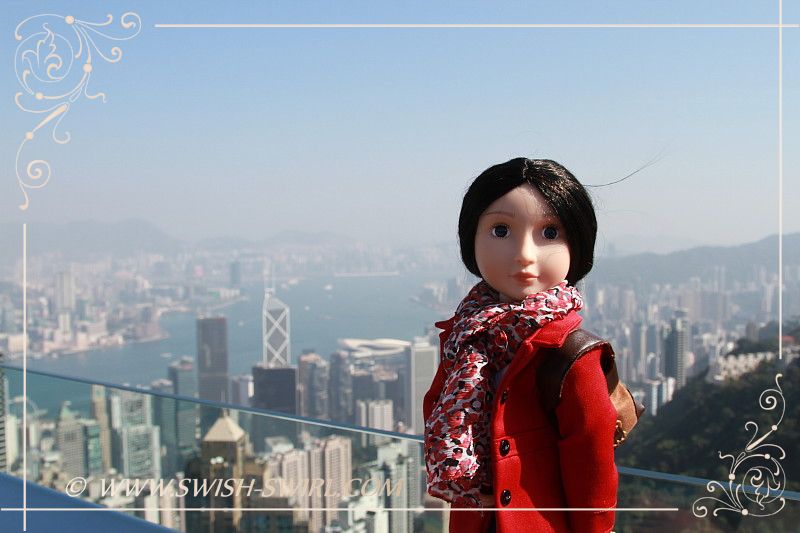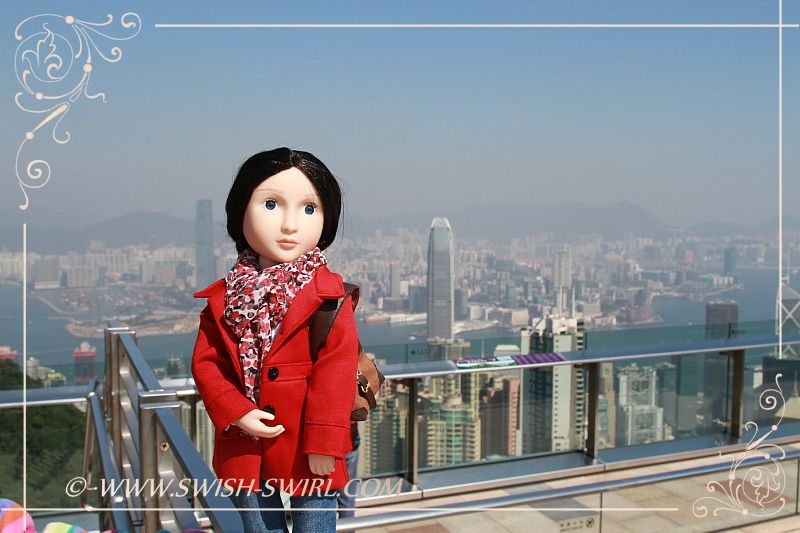 Later Lydia had a stroll around The Peak. There is a very picturesque road there with some Chinese-style buildings and a view of Hong Kong.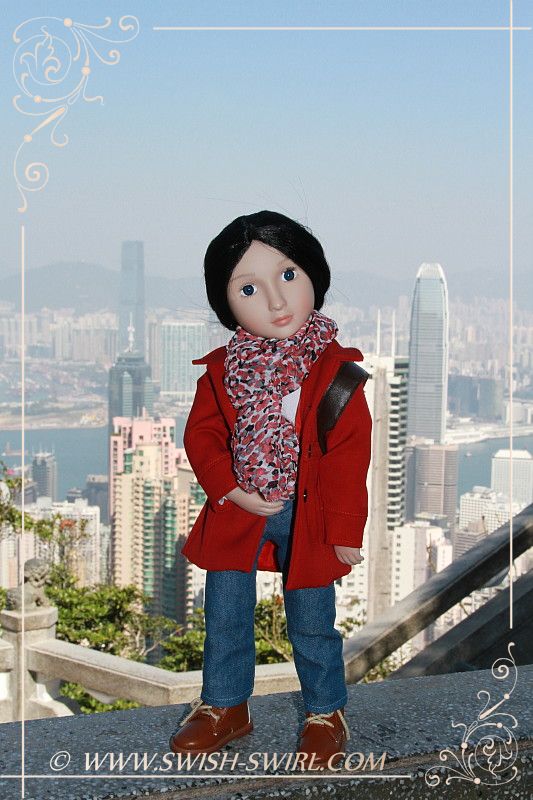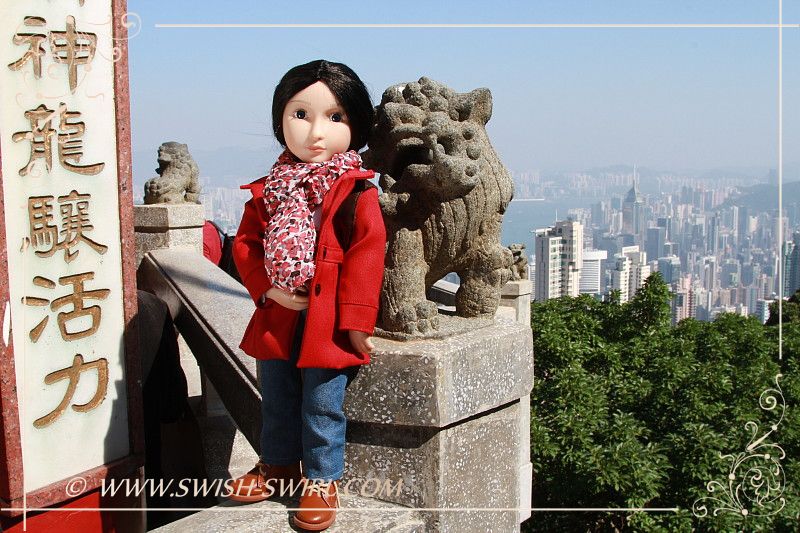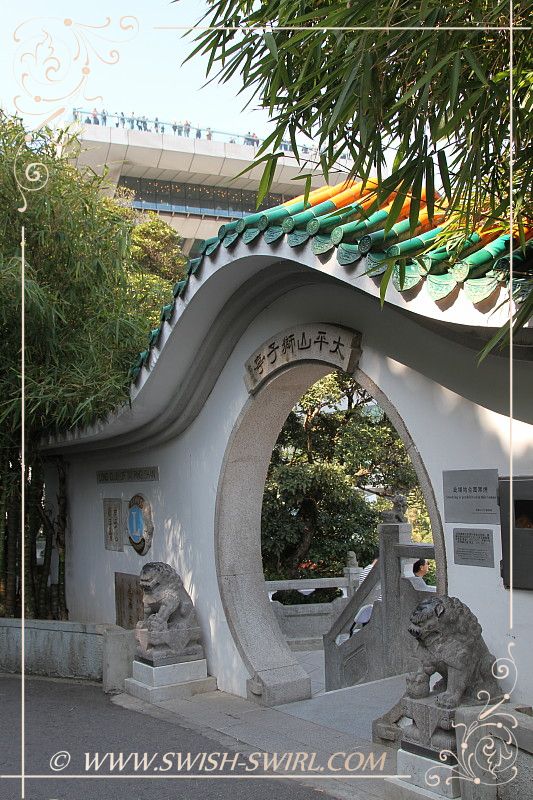 Does it look like Lydia is walking in a miniature Hong Kong? Well, this seems to be an external unit for something inside the building (like, perhaps, air-conditioning), but it looks like Hong Kong in miniature, complete with two trams!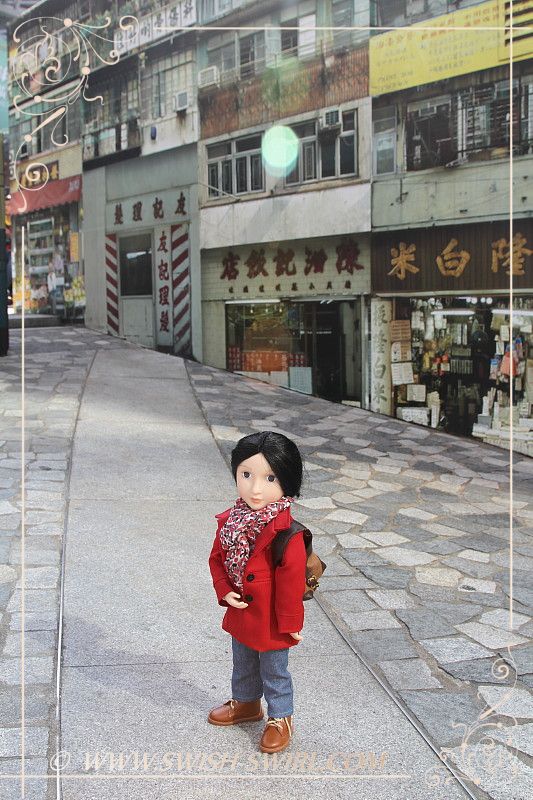 Hong Kong Madame Tussaud's which is one of the main attractions on The Peak. It was very crowded, and it was hard to take photos, but Lydia has got the most exciting one – with William Shakespeare!!
St John's Cathedral. Built in English Gothic style, this Anglican cathedral in Hong Kong was opened in 1849.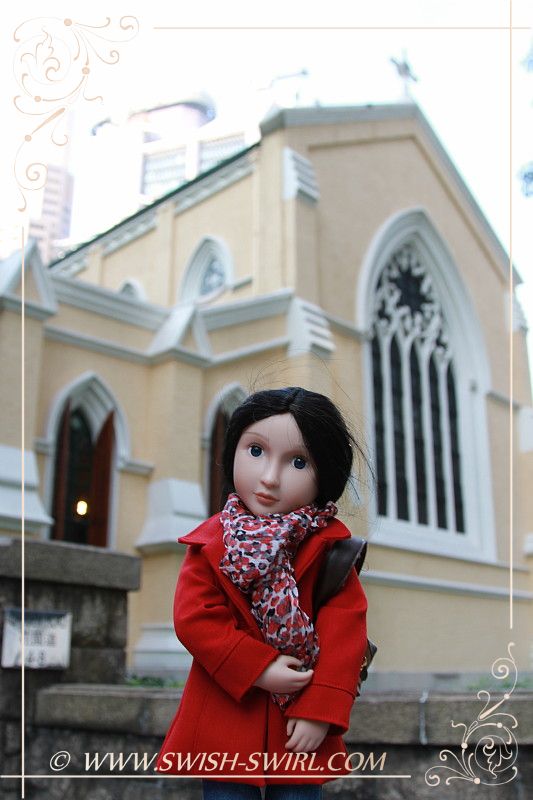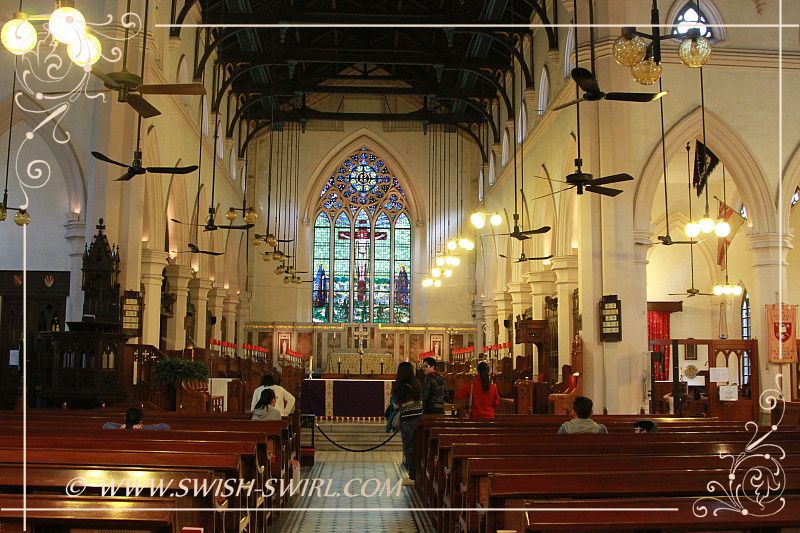 Hong Kong at night.