Two more Butterfly dresses! This again was a custom order – for Maru and Friends and Kidz'n'Cats dolls.
Both dresses have detachable sashes but look just as good without them. They close at the back with a zipper.
The dress for Maru and Friends dolls, modelled by my Joanna.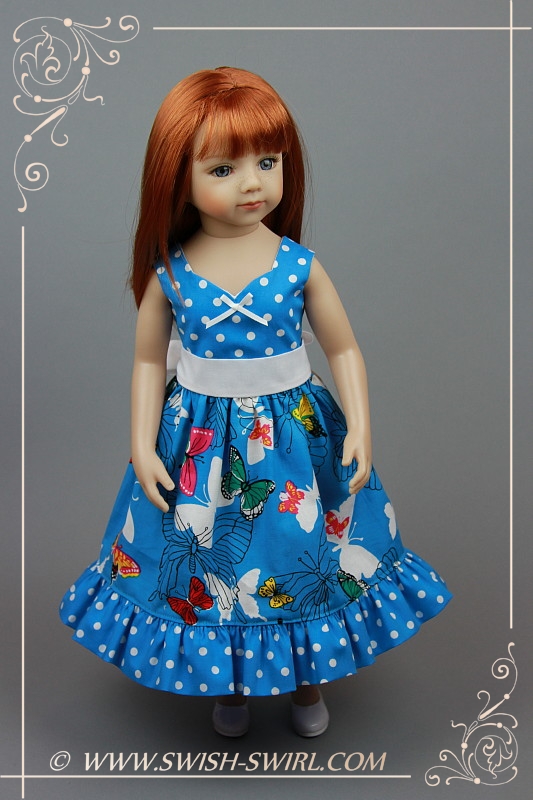 The dress for Kidz'n'Cats dolls modelled by my Lizzie and Michelle.