Continuing with the Outlander theme, I have also managed to take proper photos of my Jamie Fraser (Iplehouse EID Leonard, custom face-up by Cristy Stone). His first outfit is not finished yet (the stockings, the belt, the sporran, the overcoat and even the sword and the dirk are still to come), but he is dressed enough to appear publicly. I am still in the process of trimming his wig (I am no hairdresser by any means, so I have cut it as I could, still clipping a lock here or there!), it used to be a very long and thick wig, most of it was cut off!!
The outfit is an outfit of Scottish Highlanders from 1740s.
So, at present the finished outfit consists of the shirt, the stock, the waistcoat, the great kilt and the boots (the boots are made by Iplehouse, the same company that made the doll). A lot of it is hand-stitched.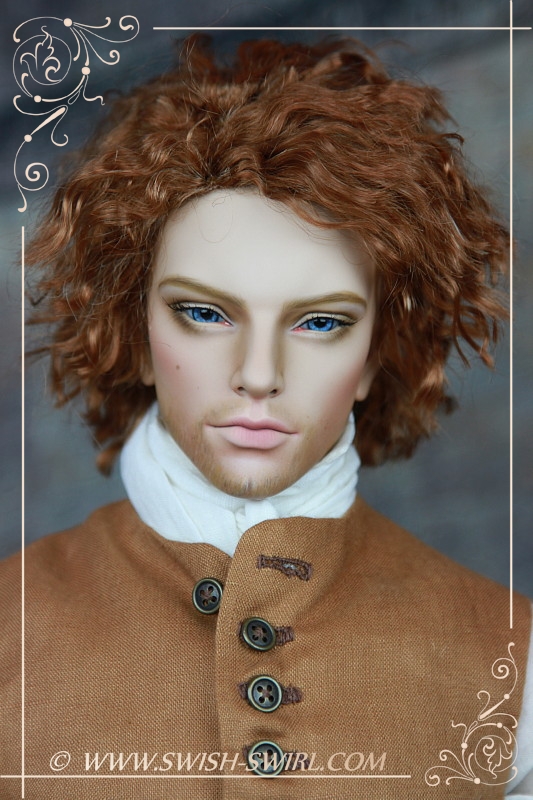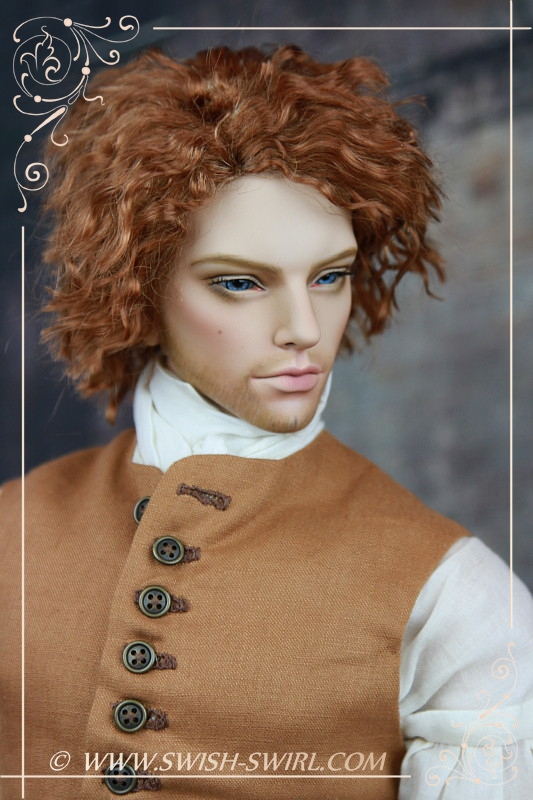 View from the back. The waistcoat has 18 hand-stitched holes for lacing at the back!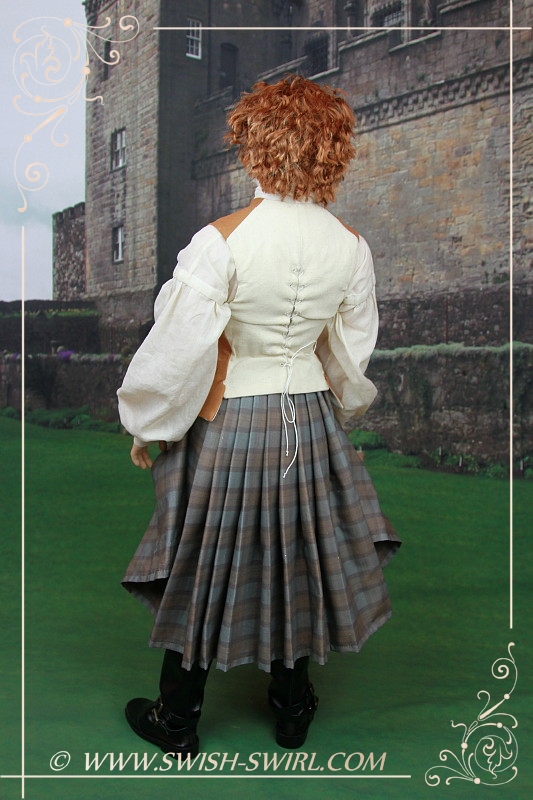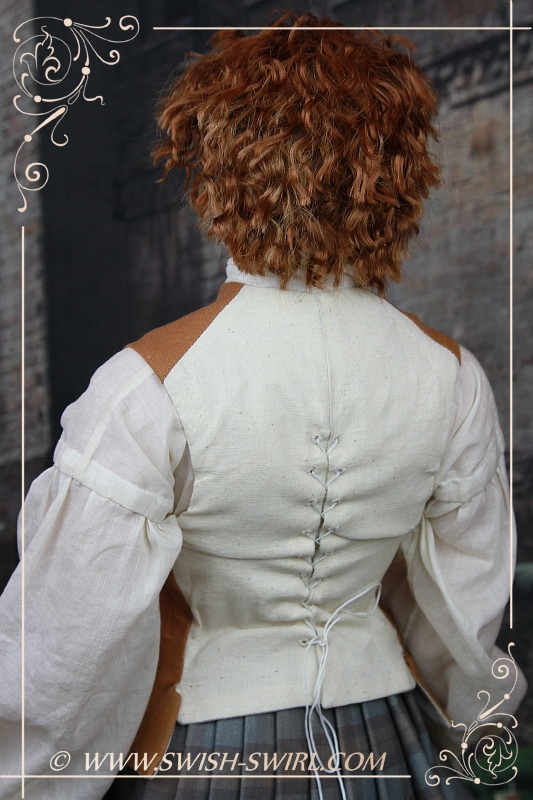 A different way of wearing the great kilt.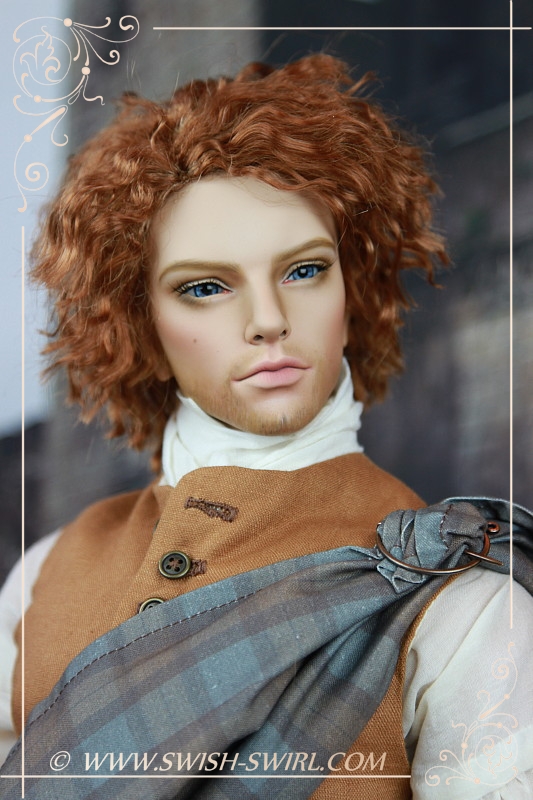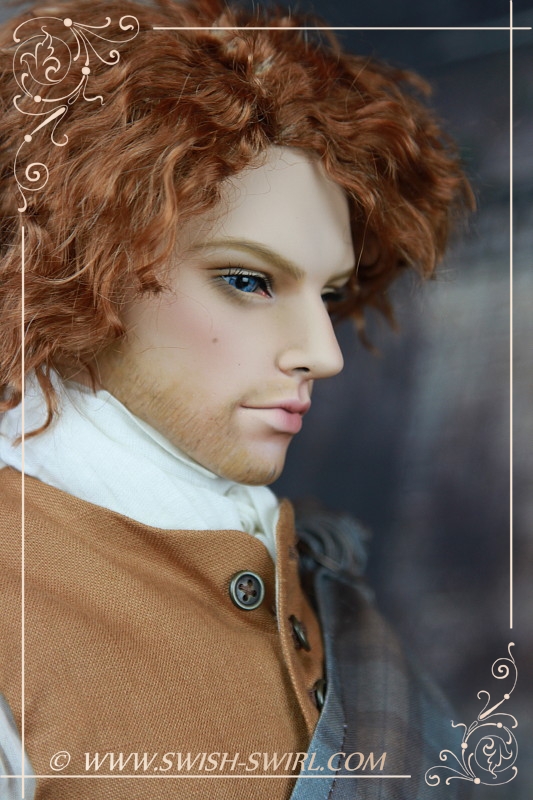 My Jamie has got a brooch very similar to the one he had in the TV series (well, one of them).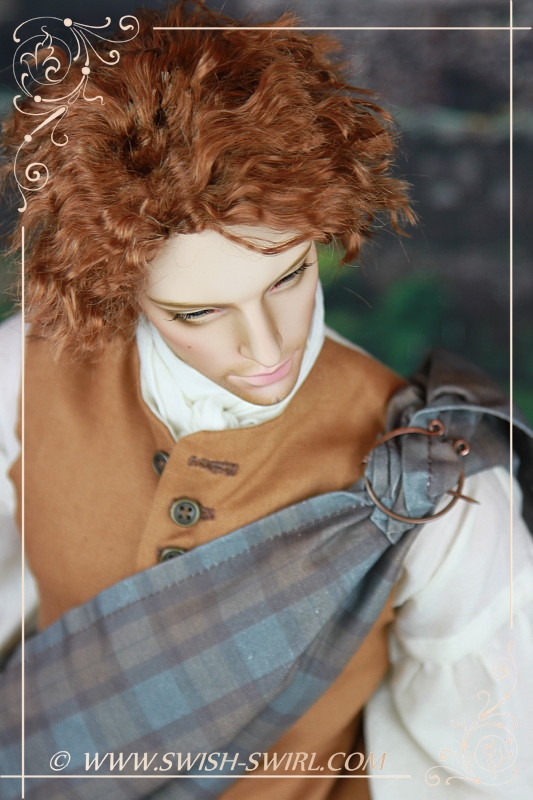 I really like this photo, it is done with only one photo lamp.
The shirt and the stock under the waistcoat.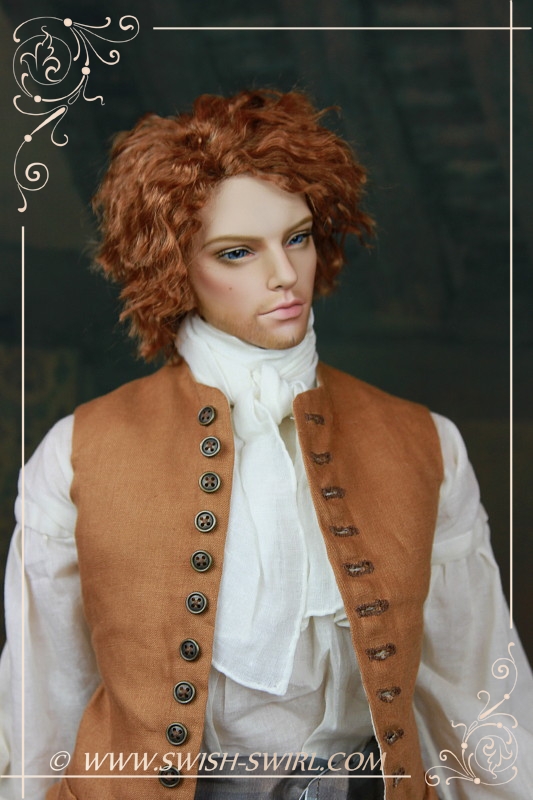 And the shirt with the stock on their own…
More photos are in the gallery below: