Yes! Another Sasha doll! I did say that Sasha dolls turned out to be absolutely wonderful in person, didn't I! And they are so sweet that it's very hard to resist them. So, my Alexandra has got a match – a beautiful boy. He is Prince Gregor, a Limited Edition from 1985, one of only 4000 produced.
He is absolutely adorable. He has deep blue eyes, and he is the only boy who has painted eyelashes (all other boys don't have eyelashes at all). His hair is a gorgeous thick wig of just the right colour. The outfit is beautiful, but of course won't stay on him for much longer!
He clearly stated to me that his name is Sebastian.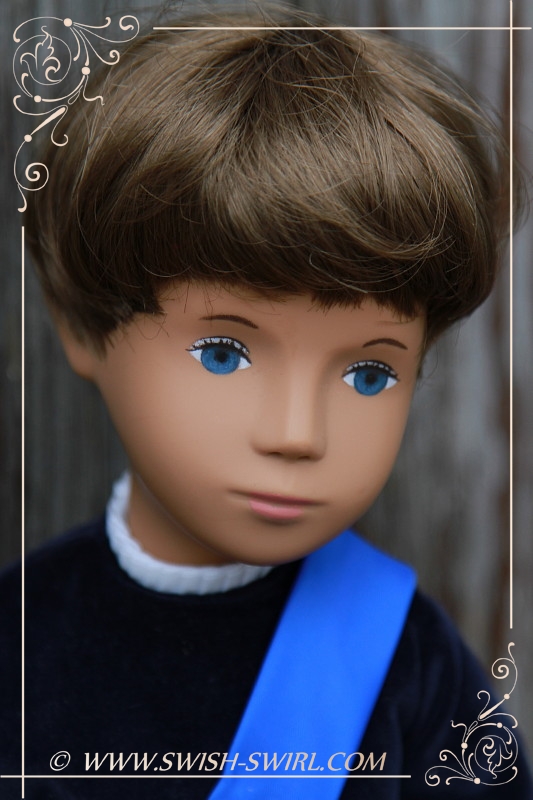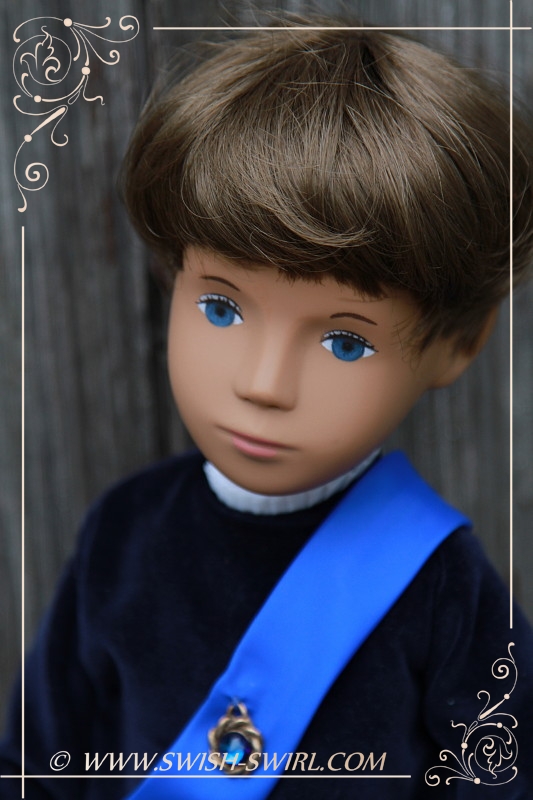 Sebastian and Alexandra together. The outfits don't match in style but soon they will wear outfits from the same historical eras (whichever I decided to make!).
More photos are in the gallery below: