As you might have noticed I do not make outfits for dolls in any particular order. I work on inspiration! And this summer, while I was moving countries and didn't have my sewing machine at hand, I decided to do the embroidery for Claire's wedding dress. Fully by hand, of course!
First of all, I must thank Terry Dresbach for the design of the dress and for the wonderful inspiration!! It is amazing, actually, how much these books and TV series have inspired me in my doll dressmaking!
Here is Claire's wedding dress in the TV series.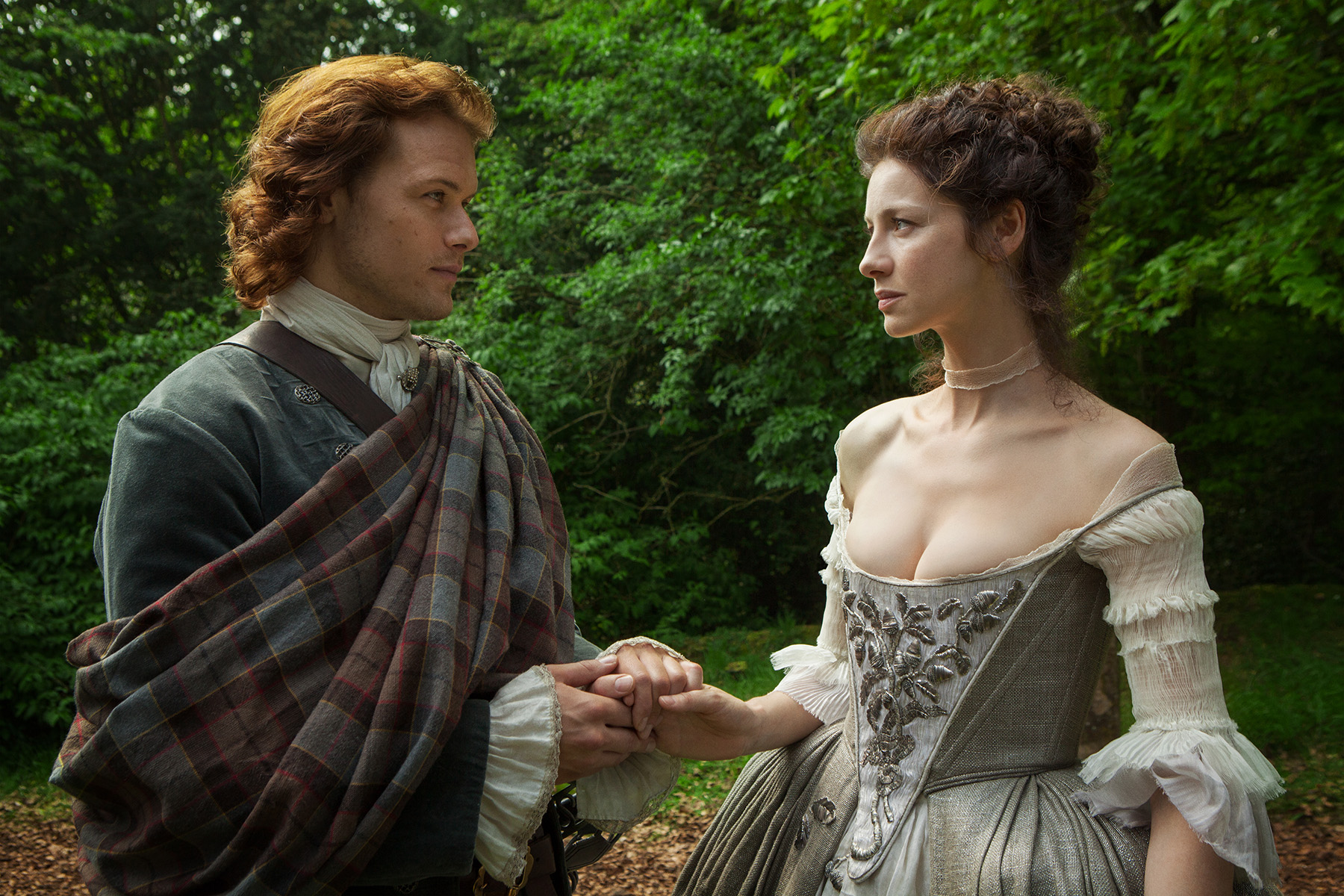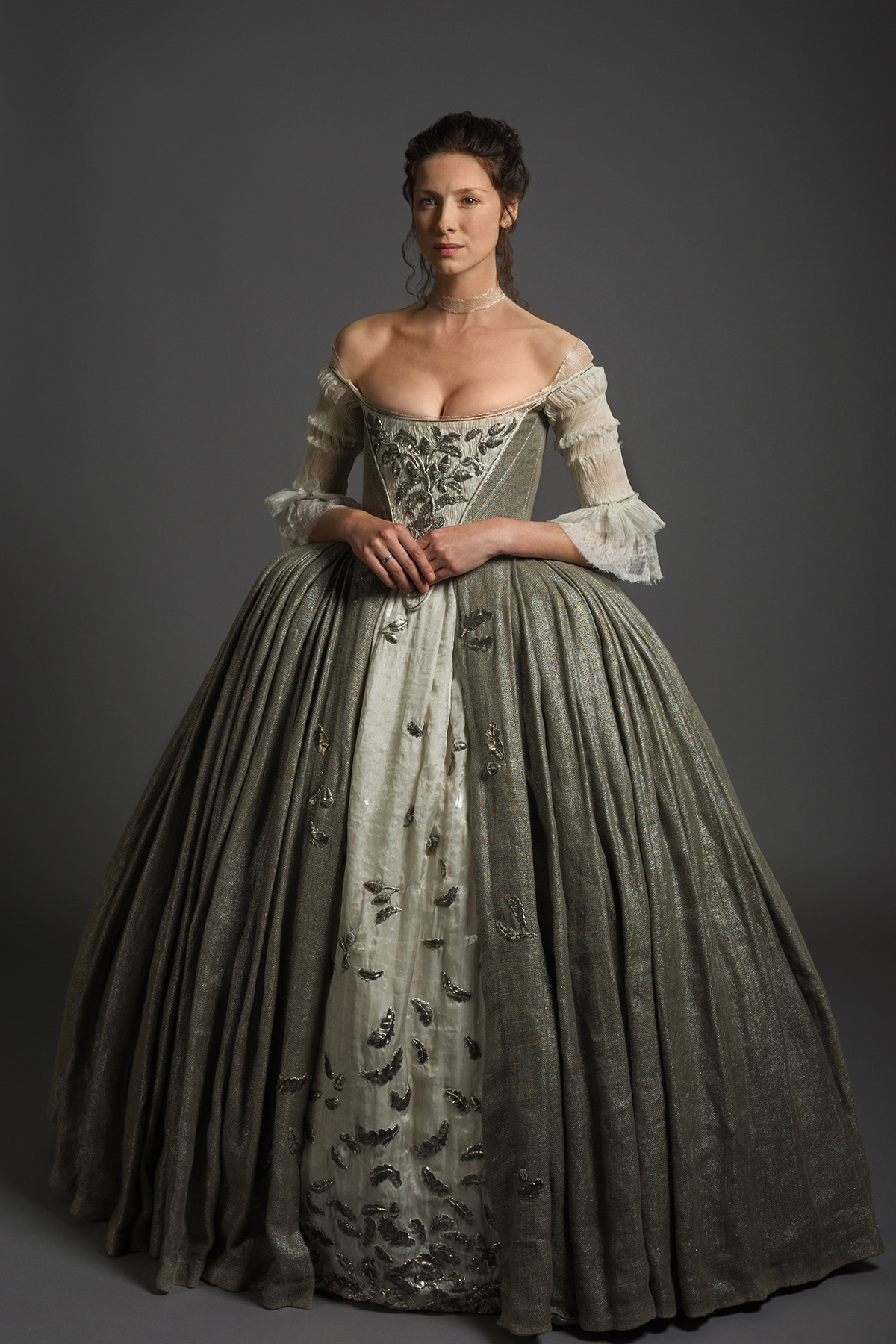 The stomacher.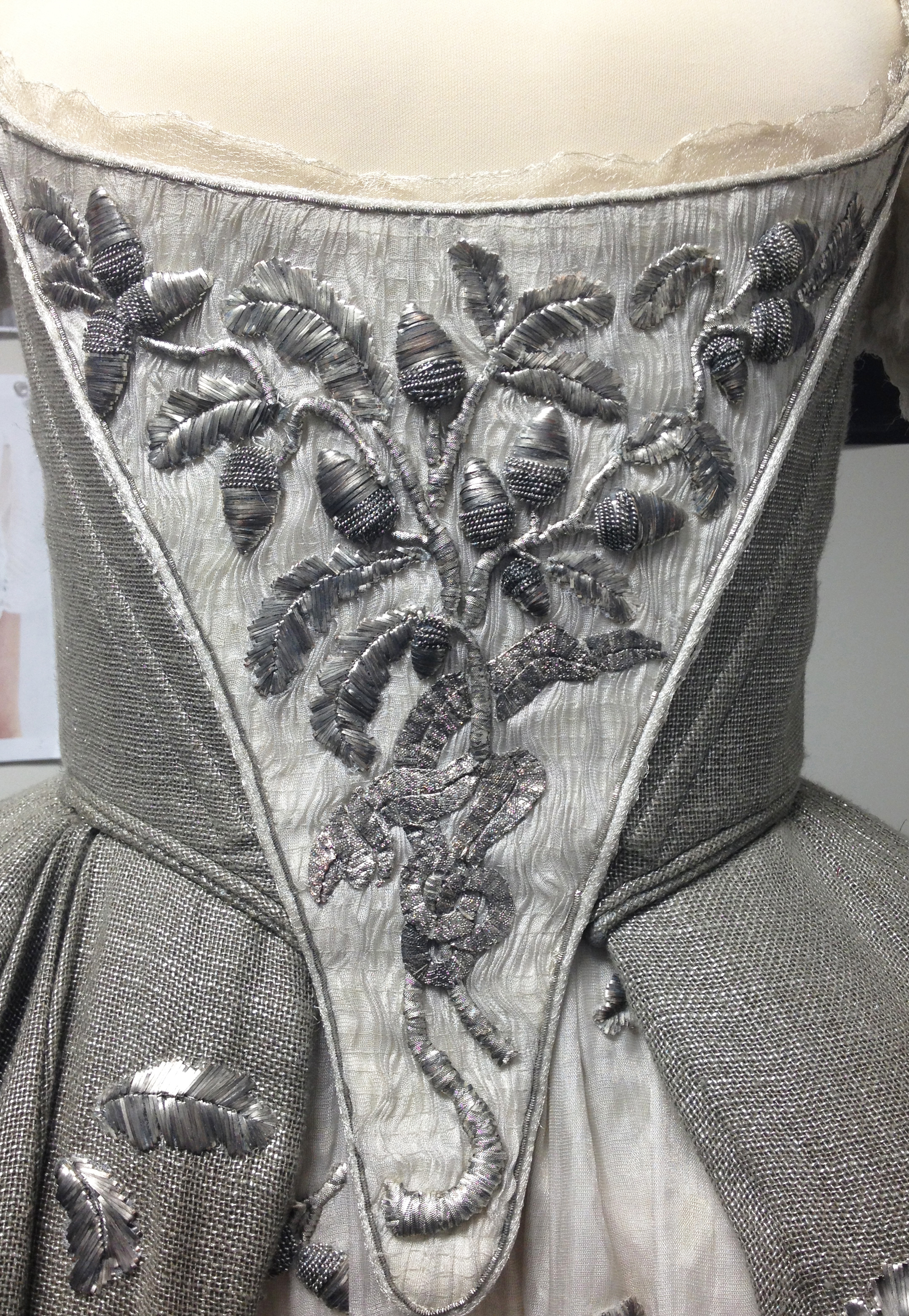 I started with stitching a piece of a very thin poly-cotton fabric. It took me a few evenings!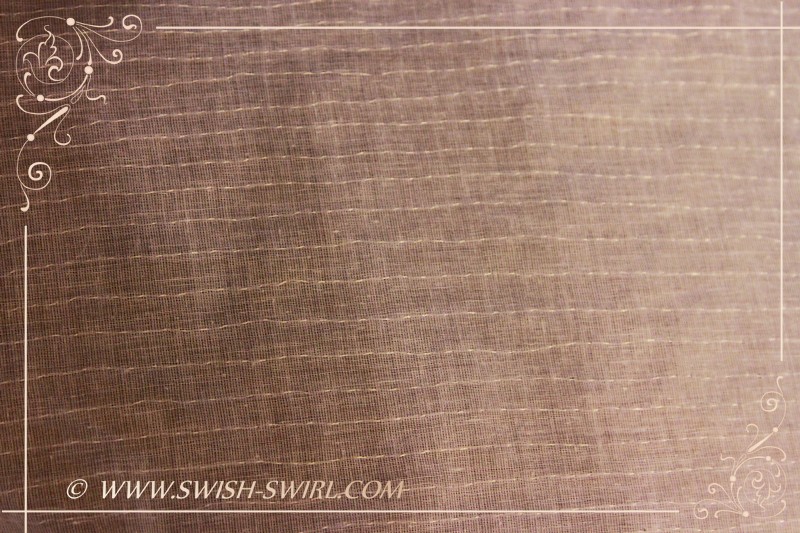 Once I've finished, I gathered the fabric. It didn't have to be perfect (after all, I wasn't doing any smocking!), all I needed was random gathers.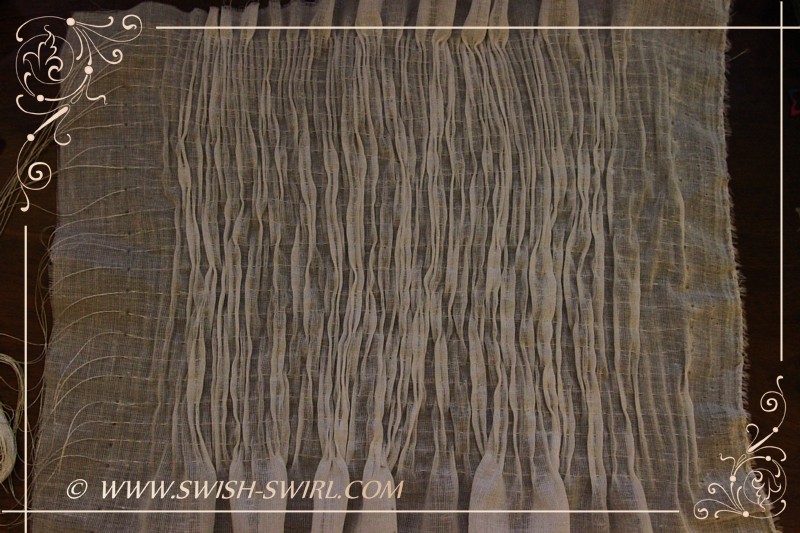 I was planning to make two stomachers at the same time – for A Girl for All Time doll (the smaller one) and for my Iplehouse doll (the larger one). I made the patterns by using my favourite method of wrapping dolls with masking tape, etc. The shapes of the stomachers are not exactly the same as on the original Claire's dress because my dolls didn't have the advantage of a corset that could change the shape of their bodies.
I prepared three layers – the middle one being the gathered fabric. Then, there was also a layer of calico cotton on one side and a layer of water-soluble fliseline on the other. I transferred the embroidery design straight onto fliseline.
I had two typed of a very thin silver thread.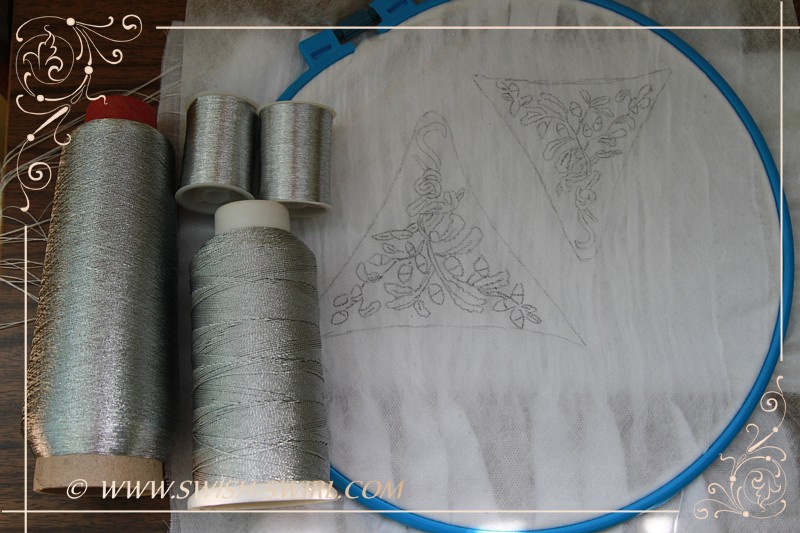 Here is the first finished stomacher.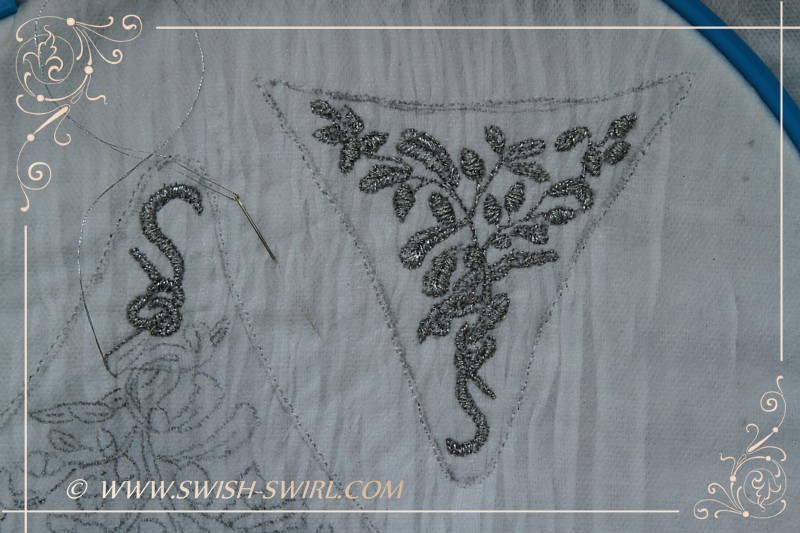 And these are both stomachers after I washed the embroidery under running water and the top fliseline layer got dissolved.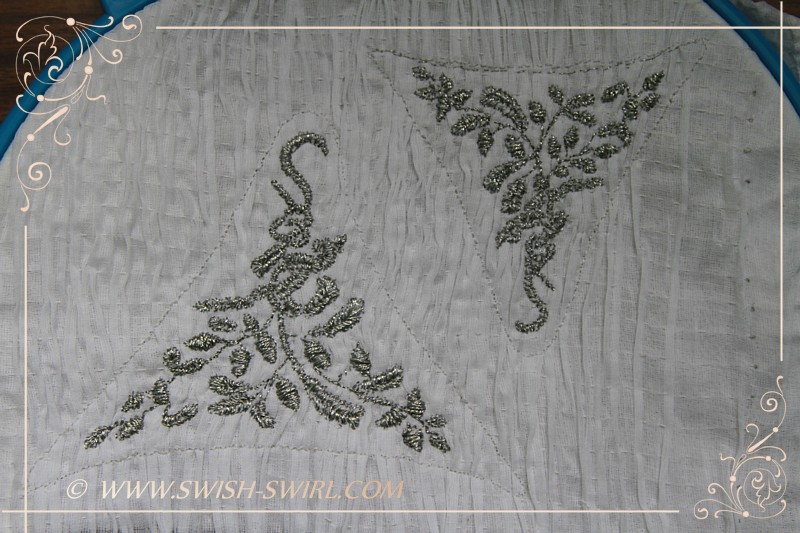 To be continued…