I love this pattern by Thimbles and Acorns so much that I really wanted to make the dress for one of my dolls. I really hope this pattern will become available for A Girl for All Time dolls.
Anyway, it's a dress from the 1770s called En Forreau. I've found some really lovely blue fabric in my stash and made this gown for my red-head American Girl doll. I have even decided to change this doll's name to suit the dress!! She used to be called Jessica, but now she is Brianna Fraser. The dress consists of 3 parts: the blue linen petticoat (or underskirt), the cotton gown and white batiste fichu (neckerchief).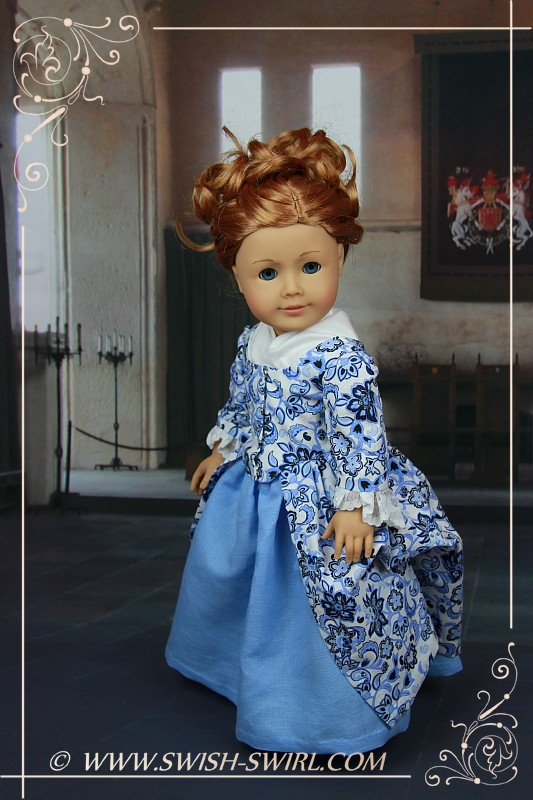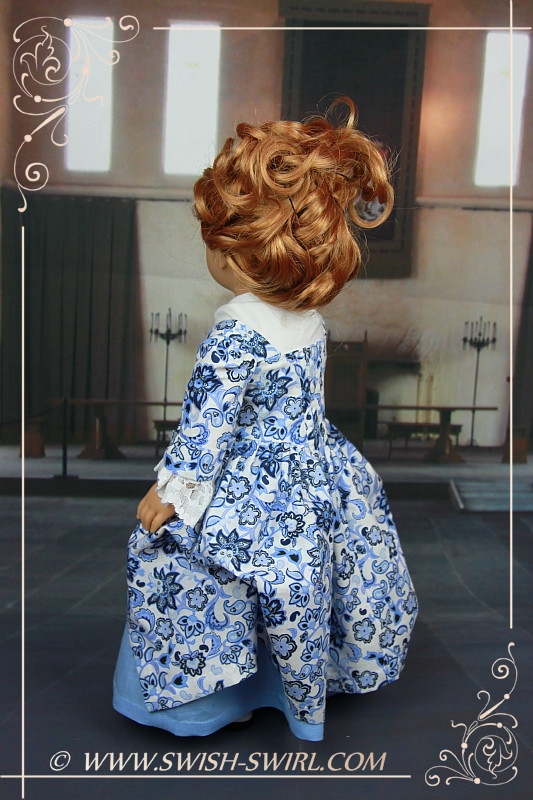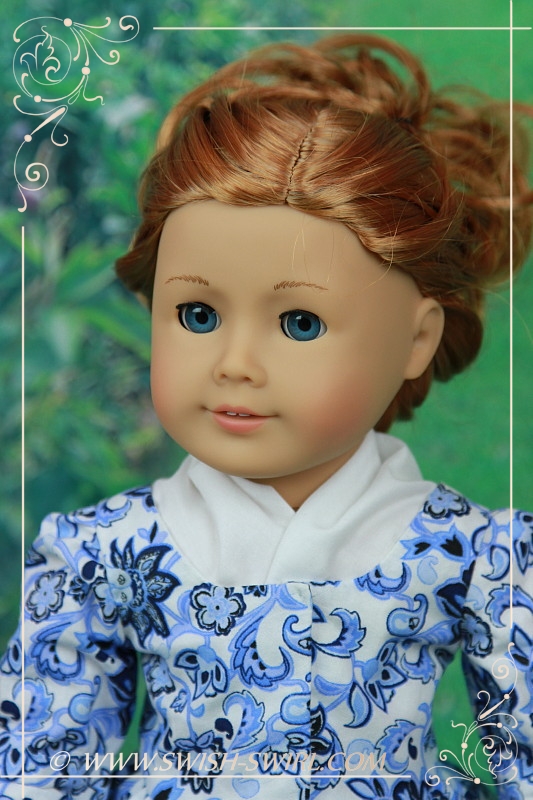 Some details of the dress.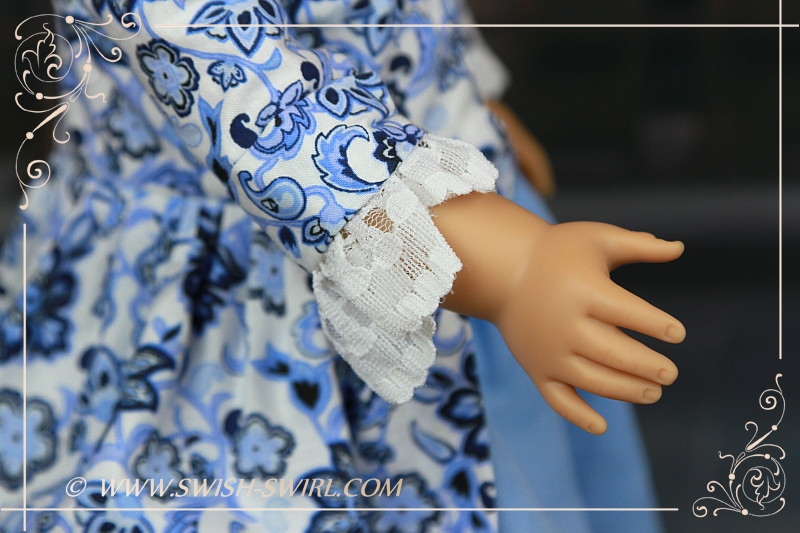 More photographs are in the gallery below: