I like doll versions of school uniforms for my daughters. It is so exciting to see them in miniature. My daughters's American Girl dolls already have the uniforms of our former school in Singapore and now I've decided to make the uniforms of their schools in the UK.
My middle daughter's doll got hers first (I am still thinking how to get some tartan for the skirt of my eldest daughter's school – it is so unique that it can't be substituted). The whole uniform will be my daughter's Christmas present.
I made this uniform from a real school pullover and a real school skirt which I bought at the school second-hand shop. The fabric for the blouse was from my fabric stash – I was lucky to have the right fabric in the right scale.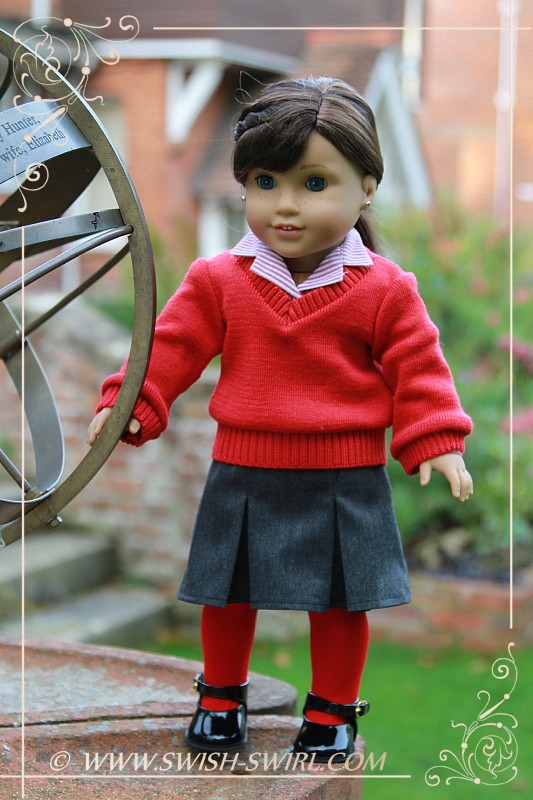 Grace and a class mascot!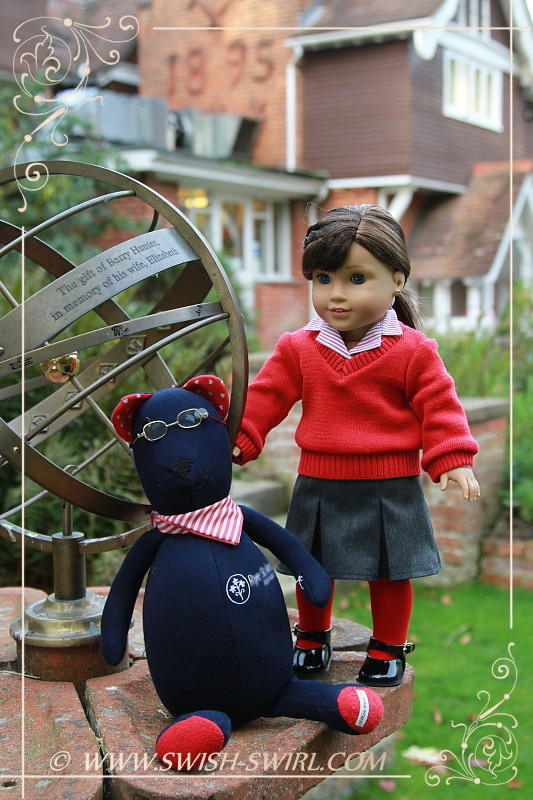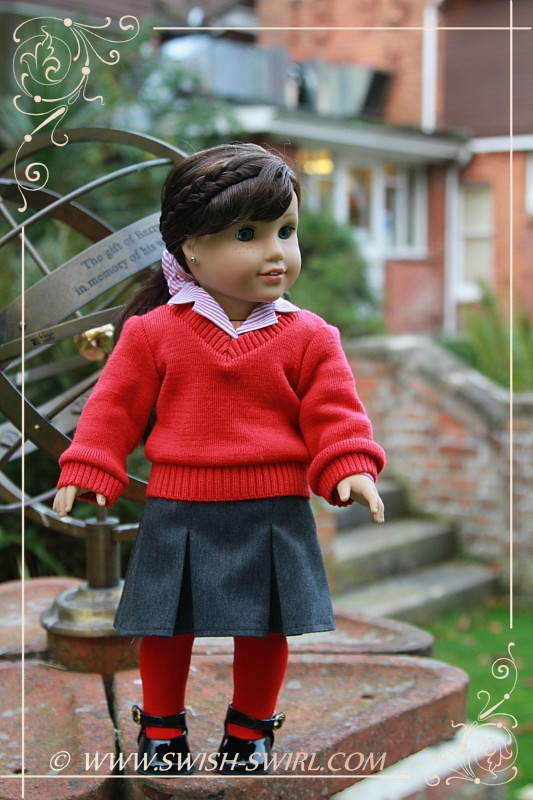 At the entrance of the school.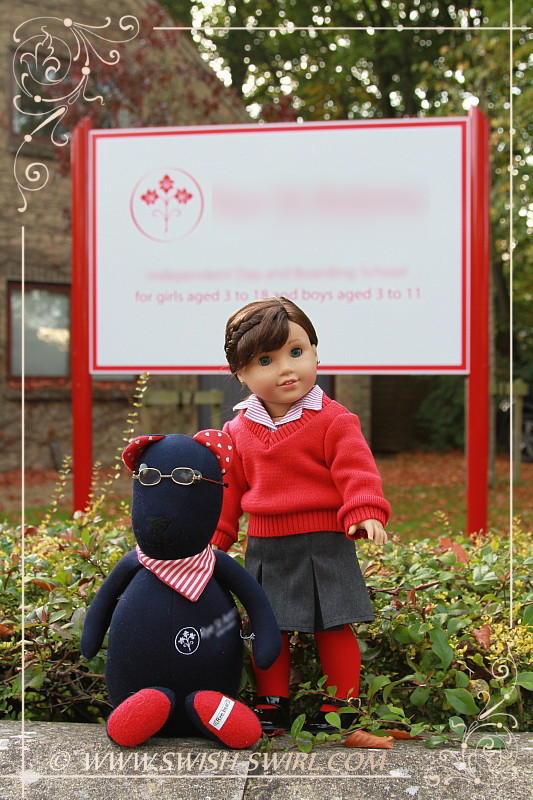 The school blouse that was hiding underneath the pullover. It has 3 real buttons at the front and fake buttons with hidden snaps on the cuffs.
The pullover closes at the back with a zipper.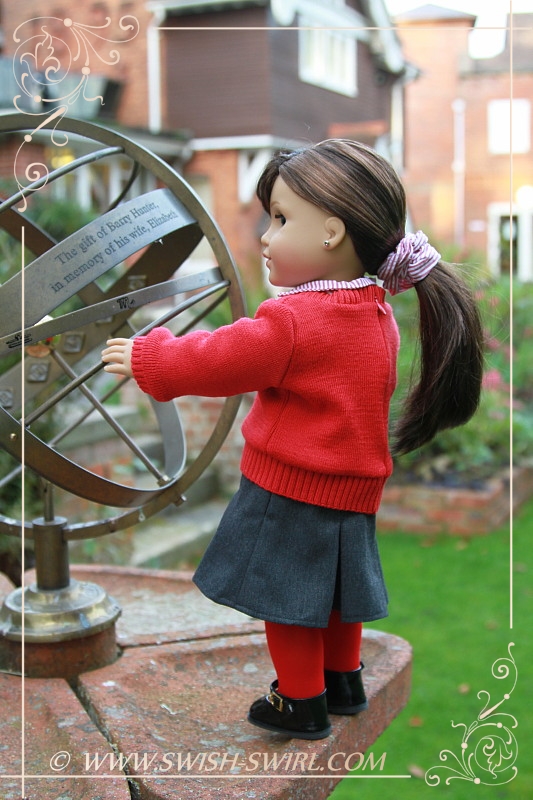 The pleated skirt has a zipper on the left side and a button. I have managed to use the zipper from the original uniform!
The detail of the sleeve and cuff.