Another of my recent projects – the making of the main characters of the new TV series Poldark.
I started with Demelza. She is Clementine by A Girl for All Time. I just changed her wig to be more like Demelza in the film. I was thinking of changing her eyes (to make them blue) but decided not to.
Her outfit consists of a few layers. The first one is a shift and a corset. On this teaser they are hidden by a piece of fabric which would become a shawl.
The next layer is a dress made to resemble one of Demelza's simple dresses.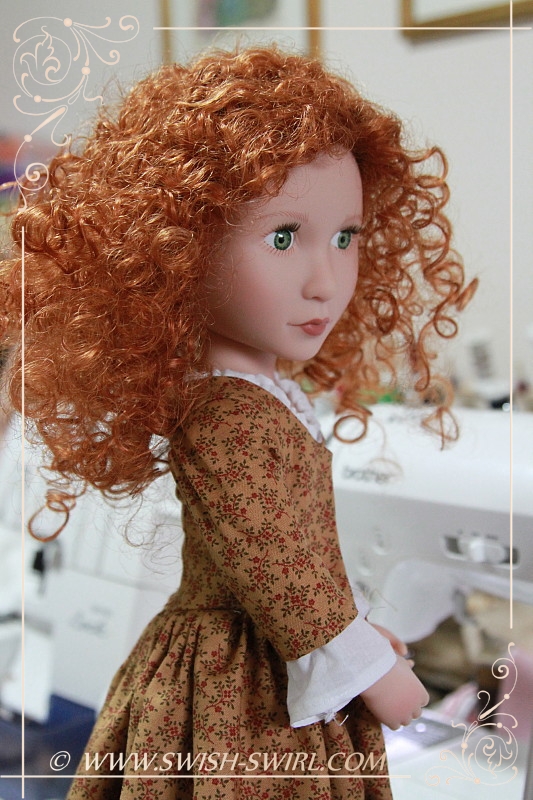 Now, I also needed to make Ross Poldark…
My Ross is yet another Prince Stephan by Carpatina. I changed his original wig and replaced it with curls. The first piece of the outfit that I made for him was a shirt.
These front-drop breeches didn't come together easily. I had to throw away 3 versions before I got it the way I wanted. I am very pleased with these breeches!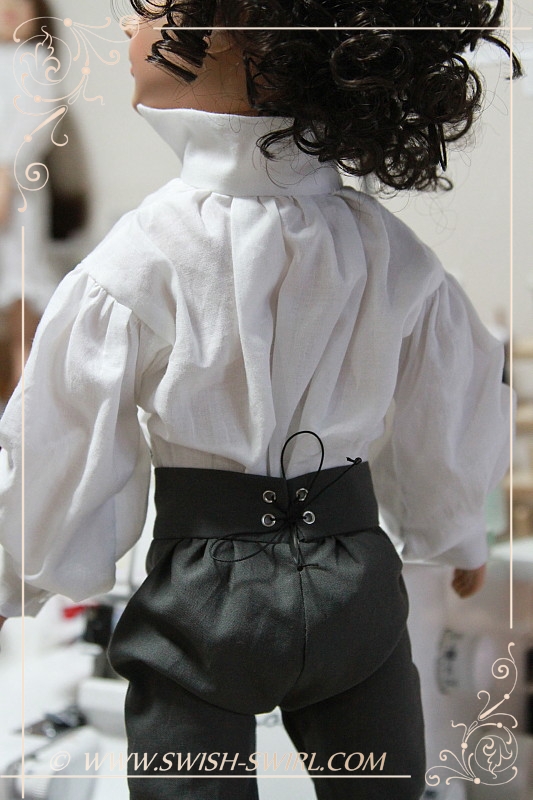 Next, I made a waistcoat which has a traditional lacing at the back for a perfect fit. Ross's hair was still a bit unruly at this stage but I trimmed it more after this photo was taken.
And Ross is ready to conquer the world! He now has a tricorn made out of woolen felt and a coat.
With Demelza.
And, finally, the finished Ross and Demelza, ready for their trip to Cornwall!