So, as I mentioned before, in April we had a lovely holiday break in Wales. Here are some of the photos I took there, despite the fact that I still haven't had a chance to introduce this male doll properly.
The Tenth Doctor is a customized Prince Stephan by Carpatina, and Rose Tyler is a customized Matilda by A Girl for All Time.
And here they are in Cardiff, revisiting locations where Doctor Who and Torchwood were filmed!!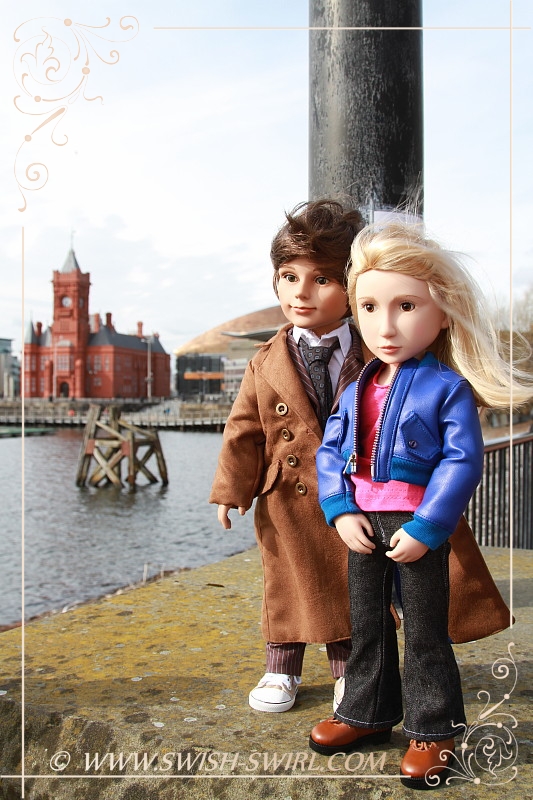 I can almost see the Tardis here!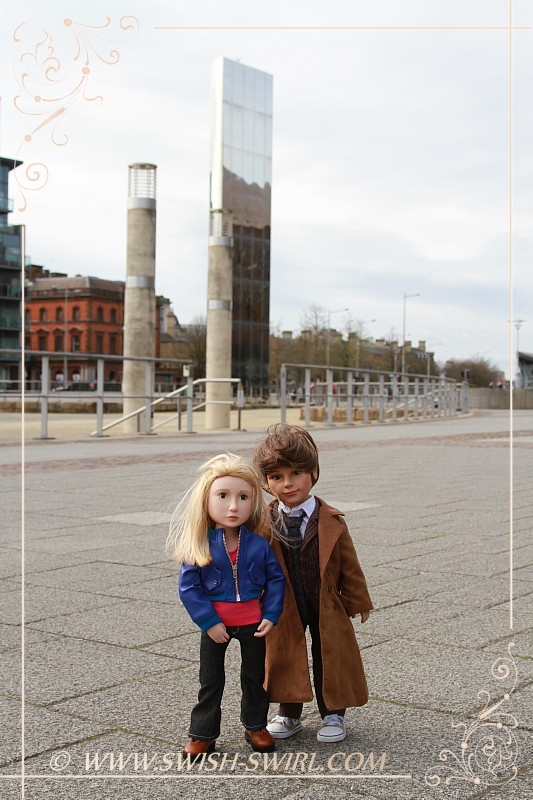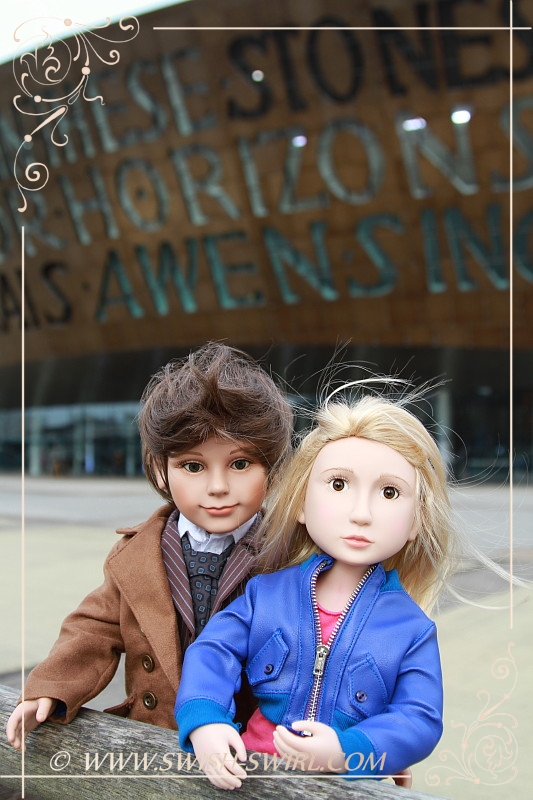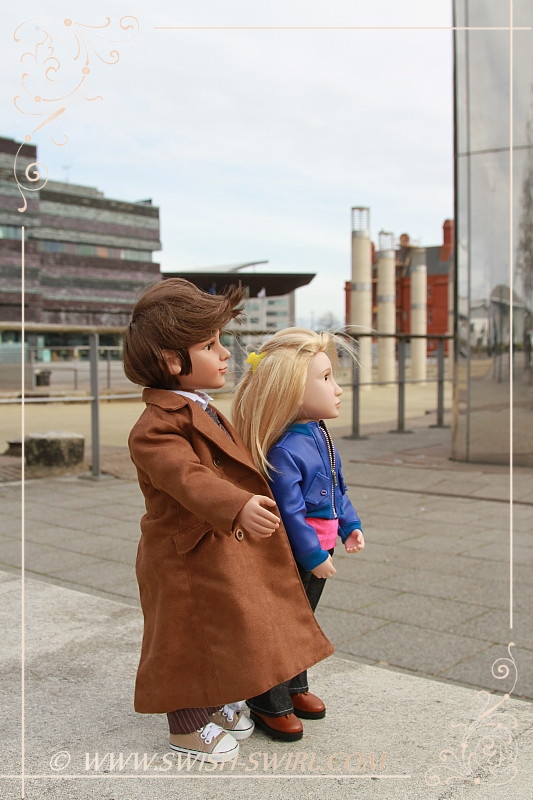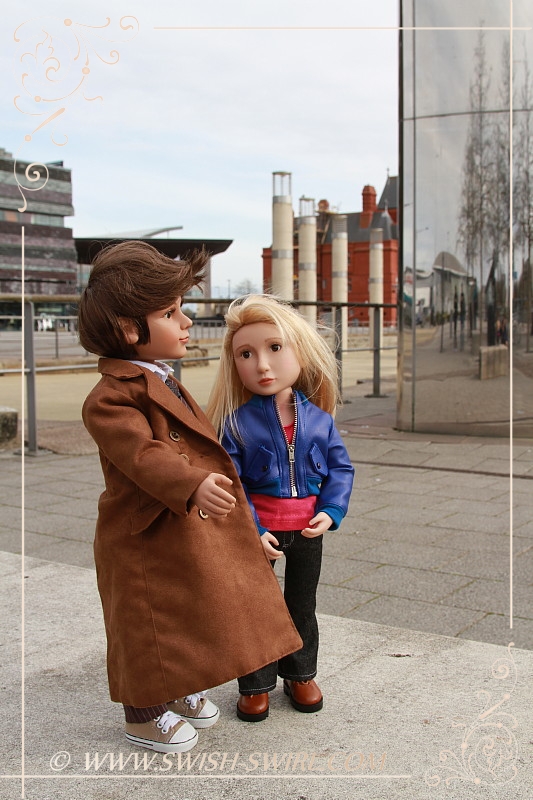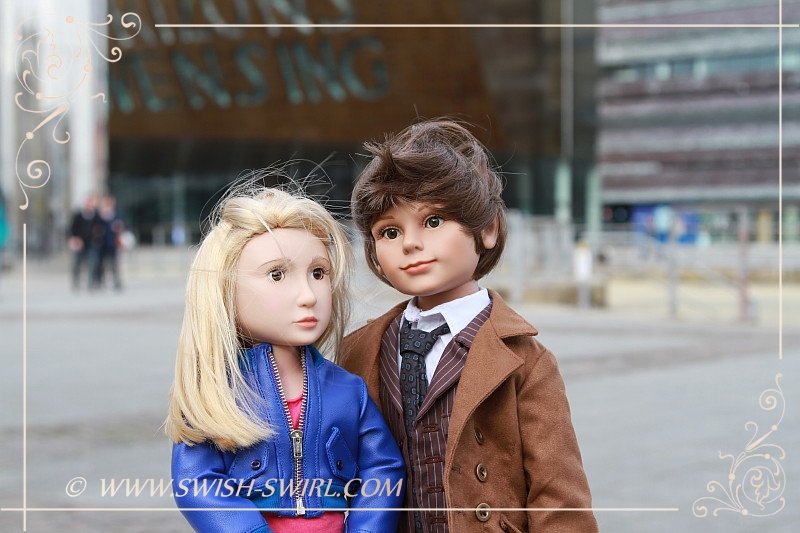 And this is The Doctor Who Experience – an awesome museum for all Doctor Who fans. I will show it in a separate post.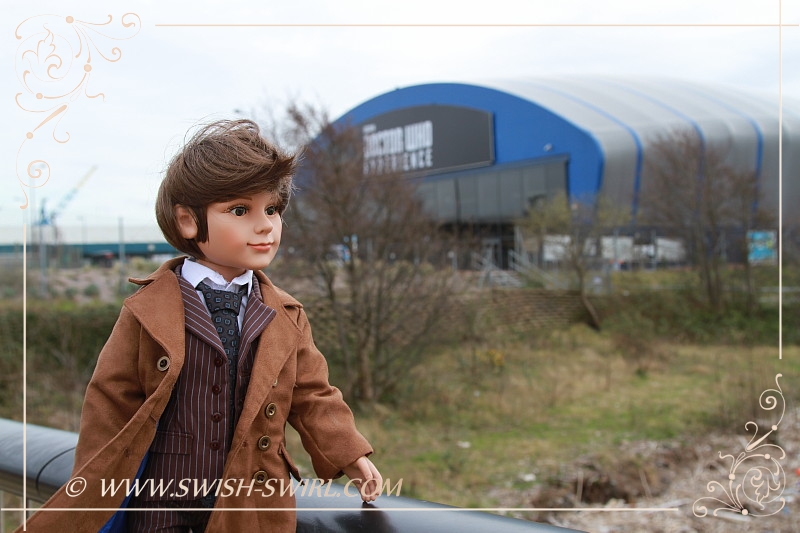 Can you spot the Tardis?
Some more photos of Ten and Rose.