It took me about 4 years to finally decide to get this doll. I was very curious about yet another "Girl" from a particular country (like American Girl, Australian Girl, etc.). This is a Canadian Girl. And I am really glad I finally took the plunge for she is truly gorgeous! The brand is called Maplelea.
There are quite a lot of dolls in this line and they have different molds as well. Firstly, there are 6 girls with names and their own stories: Alexi, Brianne, Jenna, Leonie, Saila and Taryn. And then, there are also 12 Maplelea Friends – that is, dolls with a few different molds and different combinations of eyes and hair. They don't have names. I had hard time trying to choose only one. In the end, my choice narrowed down to just two dolls – Leonie and Saila. And I chose Leonie.
The box in which the doll arrived is the best doll box I have ever seen. It is very sturdy and immediately gives an impression of a very high quality! I will treasure the box as much as the doll in it!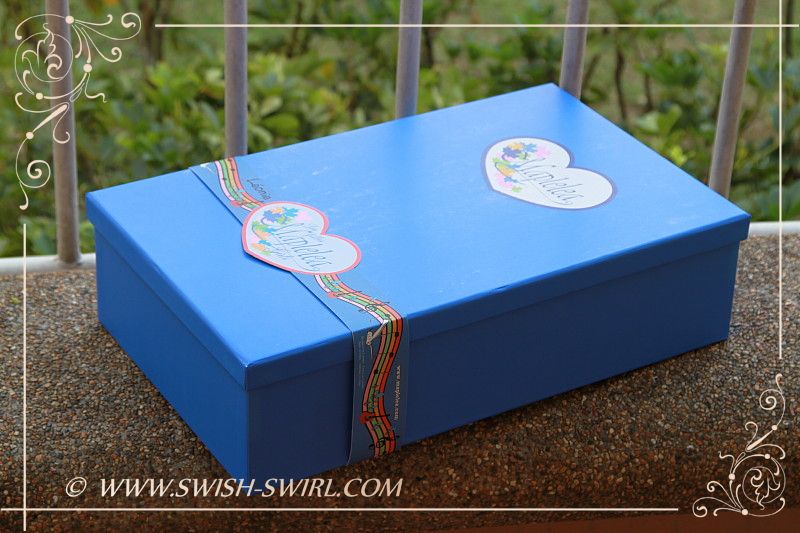 Gorgeous Leonie is securely attached in the box. And I just love her smile! She is so sweet.
The doll comes with a diary. In the beginning it is a diary of Leonie herself. All in French which I don't speak, but my daughter is learning it at school so I have given the diary to her to practice her French.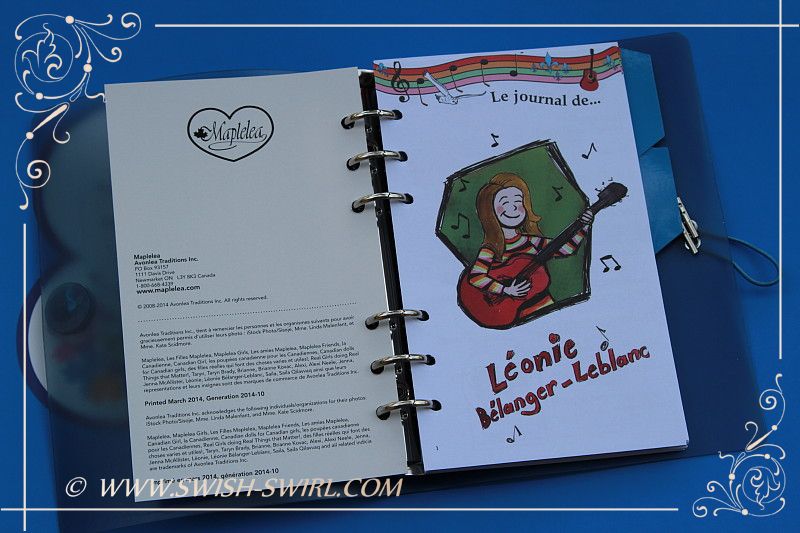 Some part of the diary is blank so girls can fill it in themselves. By the way, every pair of shoes that I've ordered also came with a page with some extra interesting facts about Canada – both in French and in English. They are designed to be put into this diary – what a clever idea!
And here is Leonie! She has honey brown hair and hazel eyes. Her eyes can close. Her height is 18 inches, though she looks taller than American Girl dolls.
Isn't she just gorgeous!!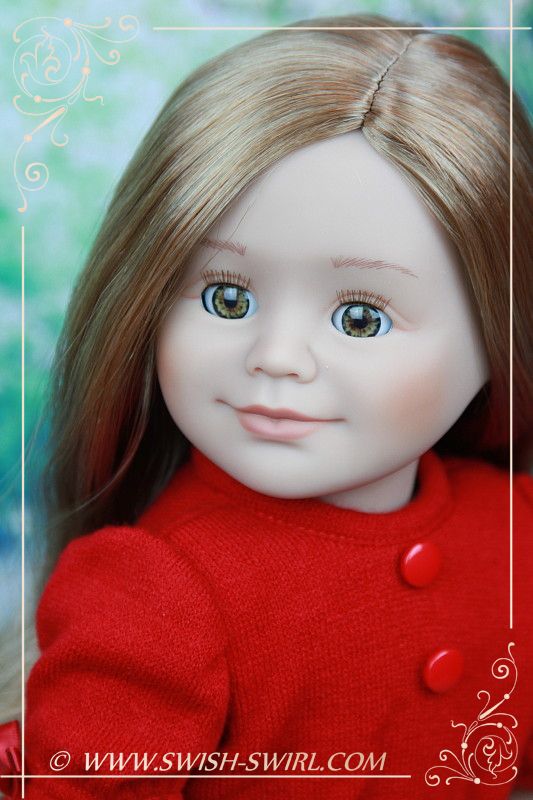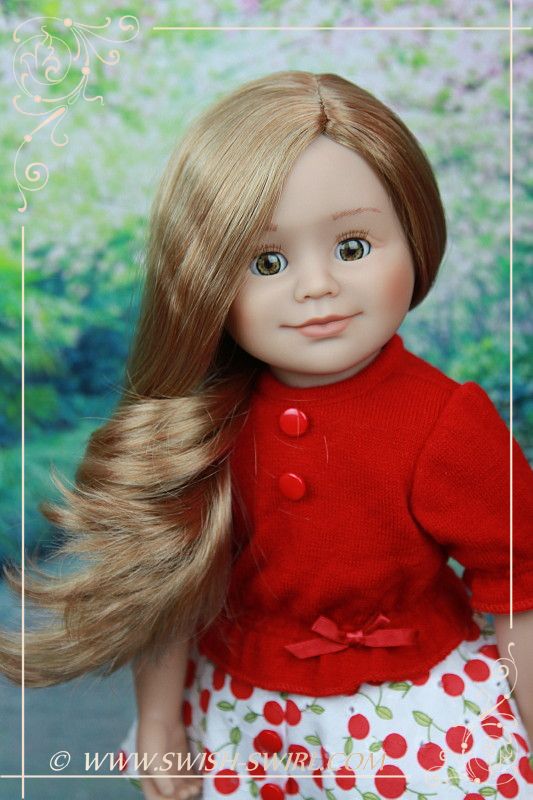 Leonie has most gorgeous hair. It is a wig and it is long, thick and silky.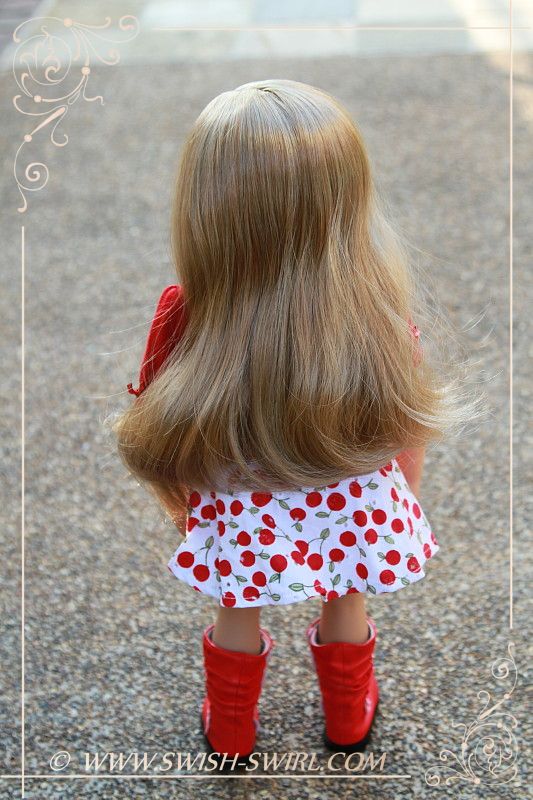 Her red boots are amazing! I would wear them myself if I could!
Canadian Girls have a body similar to that of American Girl dolls. But Leonie's legs are longer and slimmer. And American Girl shoes do not fit Canadian Girls.
Leonie next to an American Girl doll.
I have re-dressed Leonie in a dress I've made for American Girl dolls and it fits her really well.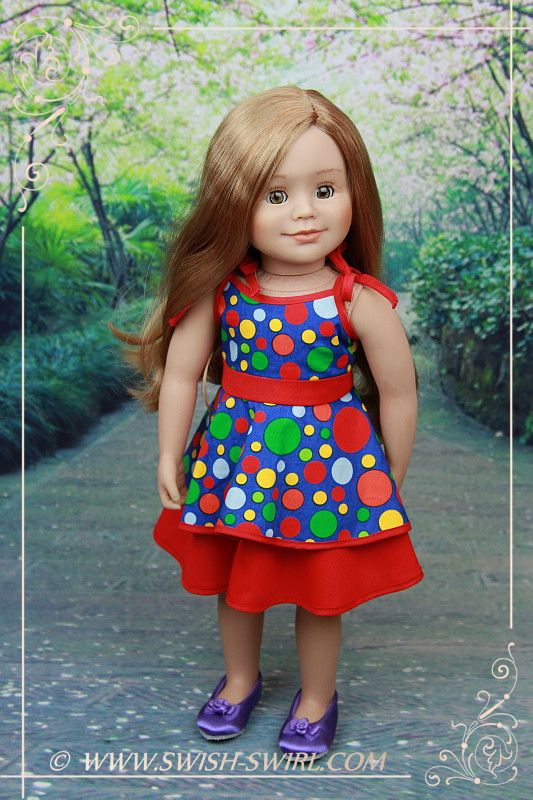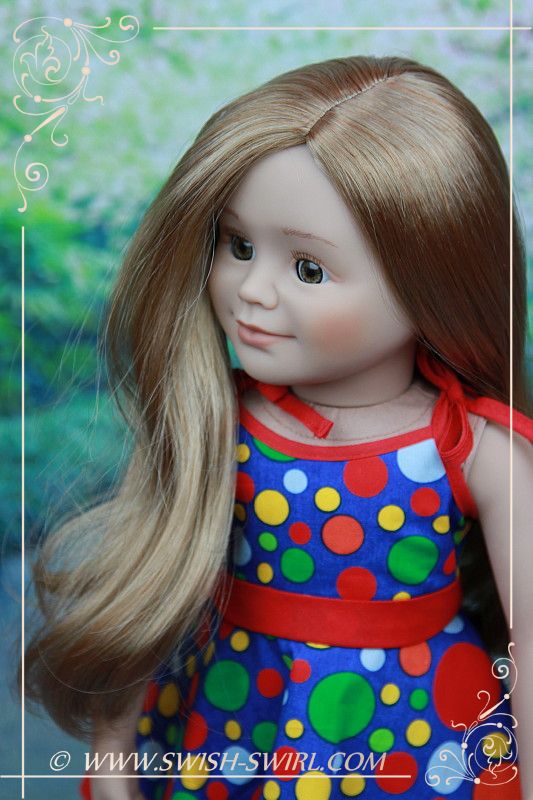 All in all, I am really glad I have finally got a Maplelea girl. It was a bit of a hassle trying to order her from the official website (unless one lives in Canada, I guess!), so I ended up ordering her from Amazon.com. The doll is gorgeous and is clearly well made. So she was well worth the effort!