For my recently released first PDF pattern for the Parisienne dress for A Girl for All Time dolls I made three dresses. The navy blue one was the first one on which I tested the pattern (even though I made a lot of these dresses in the past, the pattern had to be tested after transferring it to the computer). The red one was used for taking photos for the step-by-step instructions. And the cornflower blue one became the dress which I used for the pattern's cover page. Two of these dresses are now available in my Etsy shop (the red and the cornflower blue ones) and I am keeping the navy dress for my own dolls. This is most likely the last time I have made this kind of dresses for AGAT dolls so it's the last chance to buy one.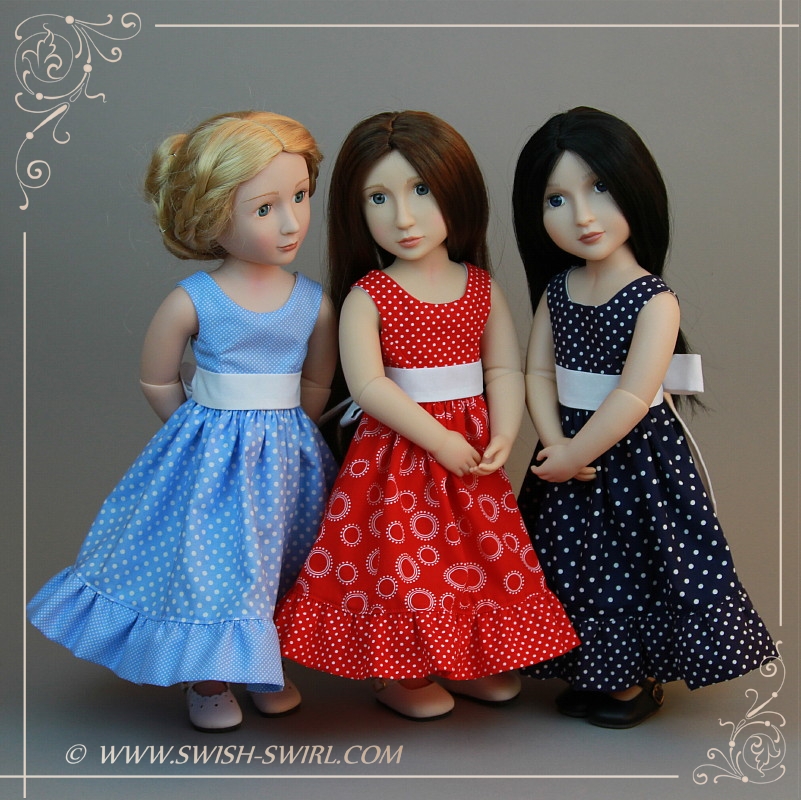 The dresses close at the back with invisible zips and have fully lined bodices.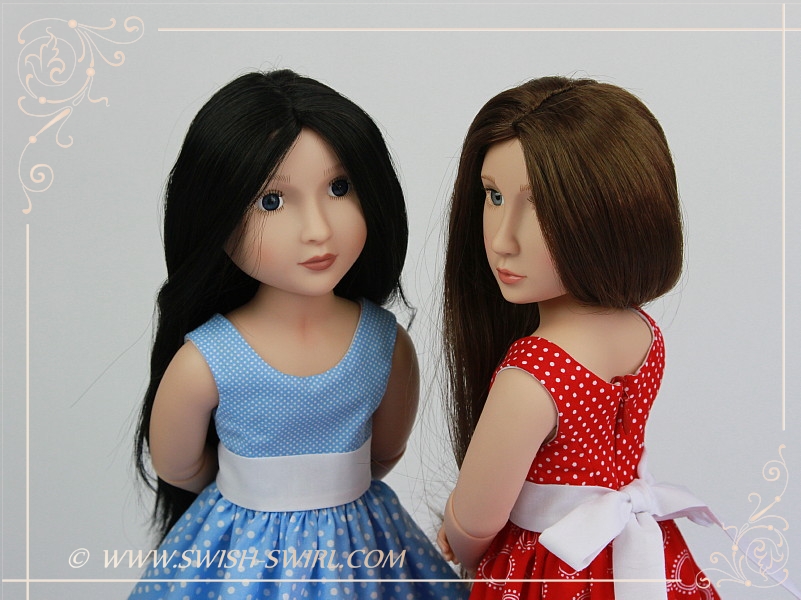 Here is my favourite cornflower blue dress. It look awesome on both Lydia and Amelia.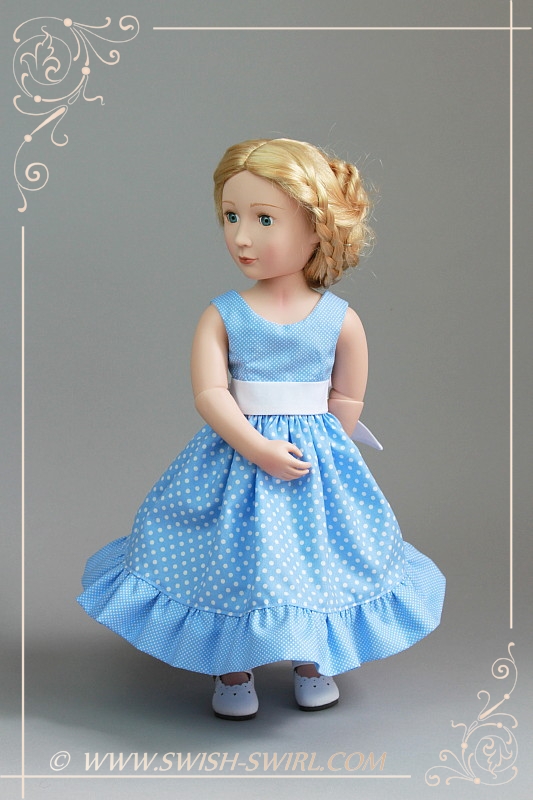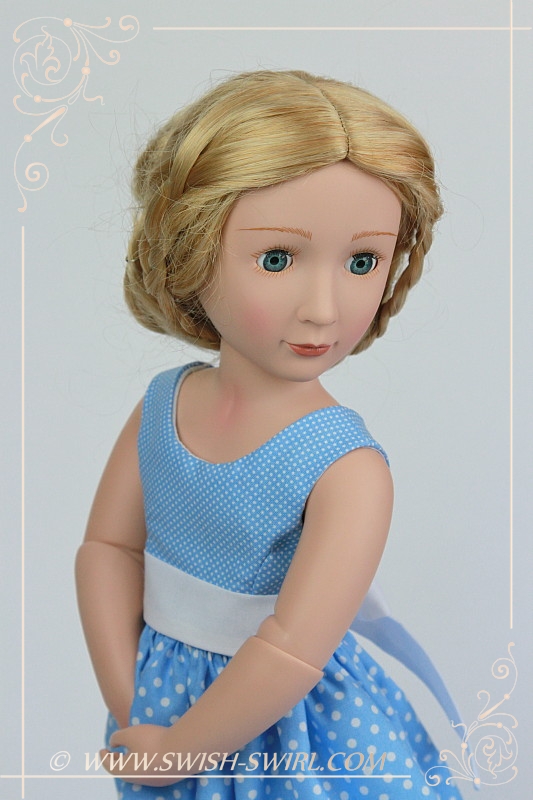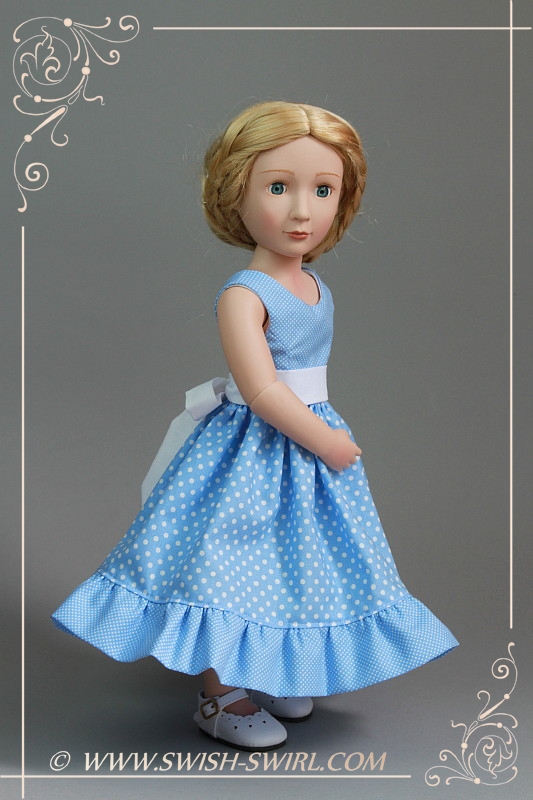 The navy dress – I just love how it suits Lydia!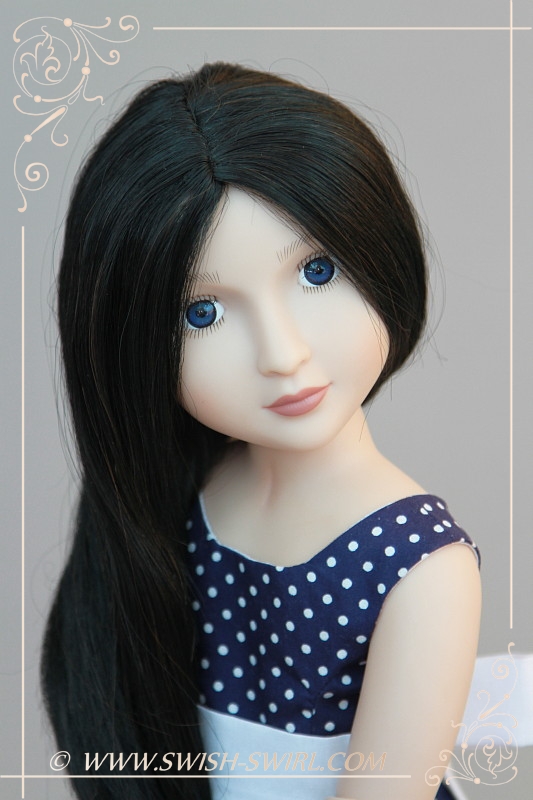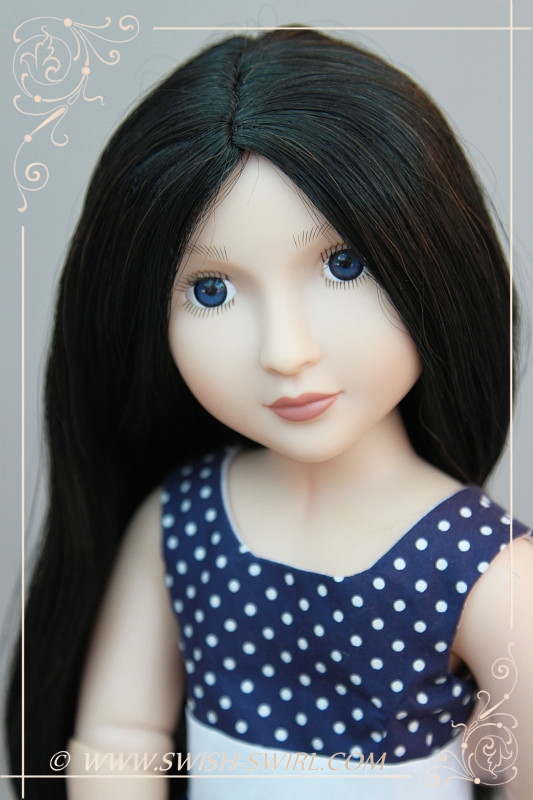 And the red dress.