Last week I released a new knitting pattern – to make a cable cardigan with embroidery for A Girl for All Time dolls. The cardigan also fits Sasha dolls but I will adjust it a bit (the sleeves need to be a bit different to fit Sasha dolls better) and will release a pattern for Sasha dolls separately.
Here are two versions of the cardigan – one with a different embroidery.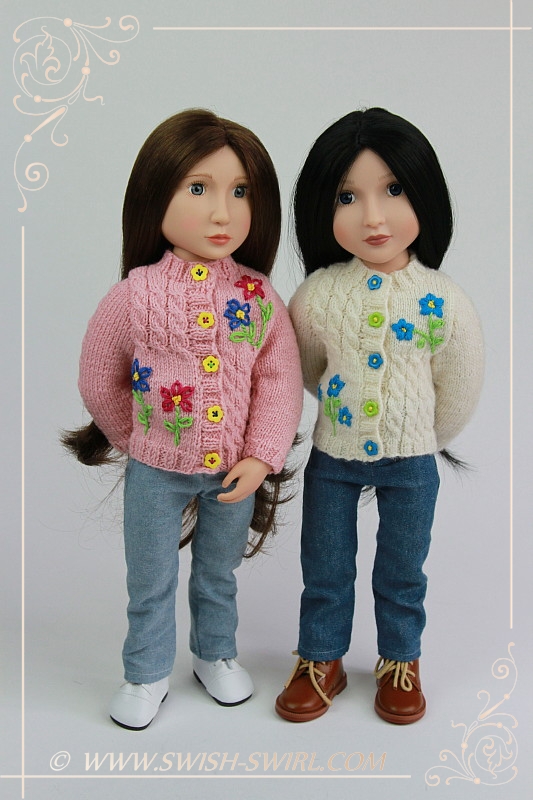 And the pink cardigan which I knitted for the pattern.
The cardigan has cables not only at the front but also at the back and on the sleeves.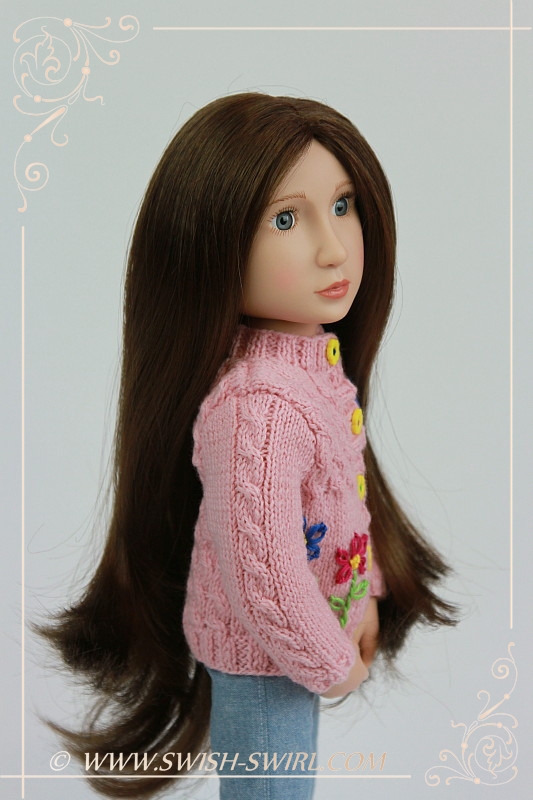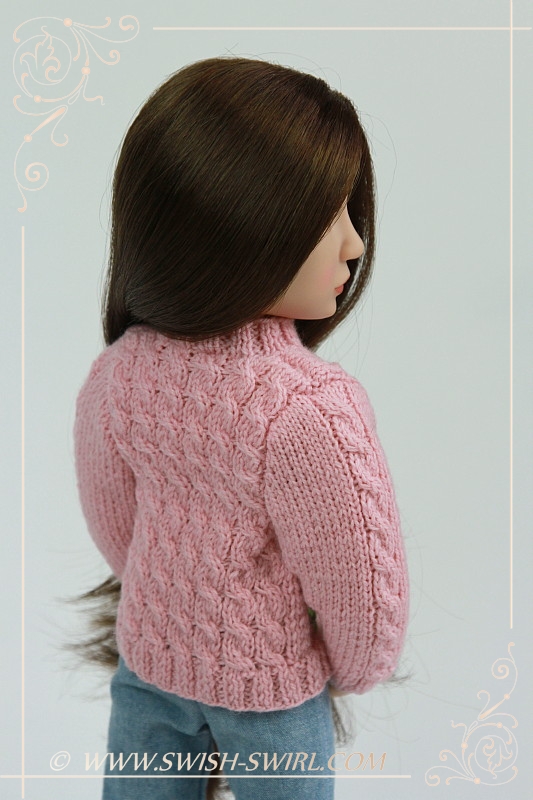 The pattern can be purchased on Etsy (please click on the photo below).