Wordsworth House in Cockermouth. It was built in the middle of the 18th century and it is the place of birth (in 1770) of England's famous poet – William Wordsworth. Clem was fascinated by it.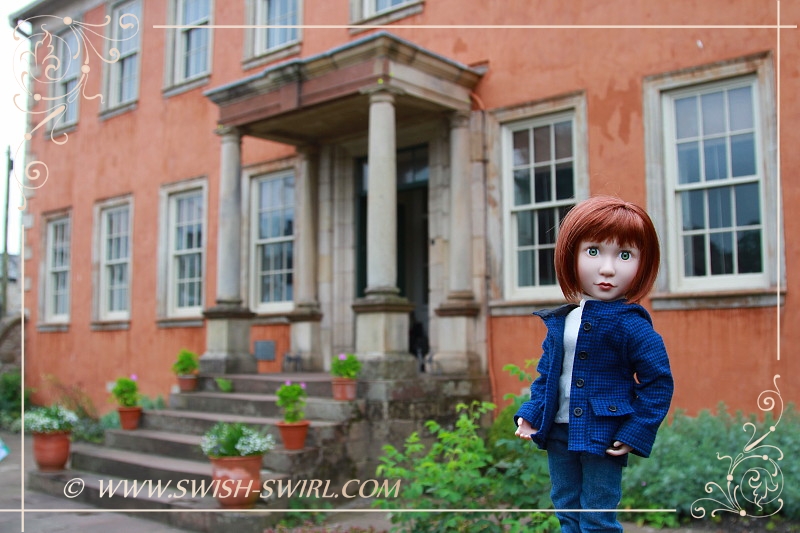 There were many fine rooms in the house. And even a writing desk with a candle on it where anyone could try to write something using a real feather and ink.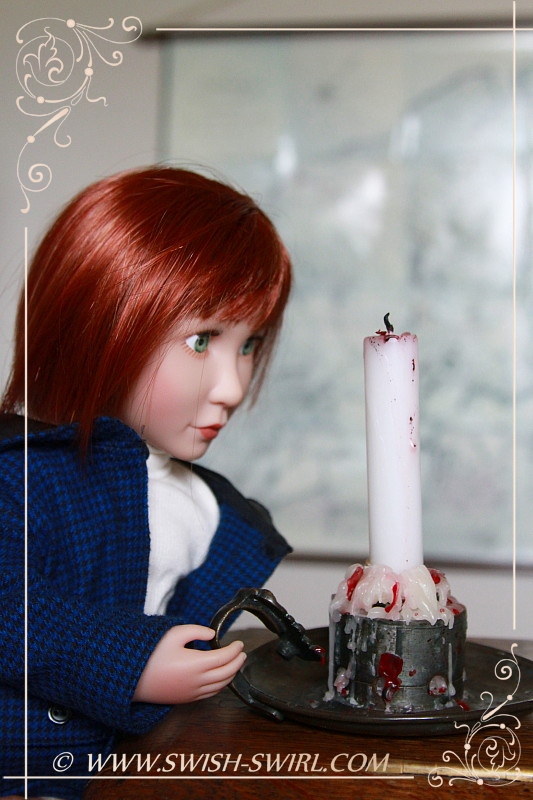 2016 was the year of the 150th anniversary of the birth of Beatrix Potter, the creator of Peter Rabbit stories. During her life, she spent a lot of time in the Lake District and there are many places that remind visitors of it (there is even a Peter Rabbit Museum there which Clem also visited and which I will show separately). When we visited Wordsworth House, they had a Peter Rabbit trail for children – various knitted characters from Peter Rabbit stories hidden or displayed in full view around the house. I'll show most of them separately but here are a few that Clem particularly liked.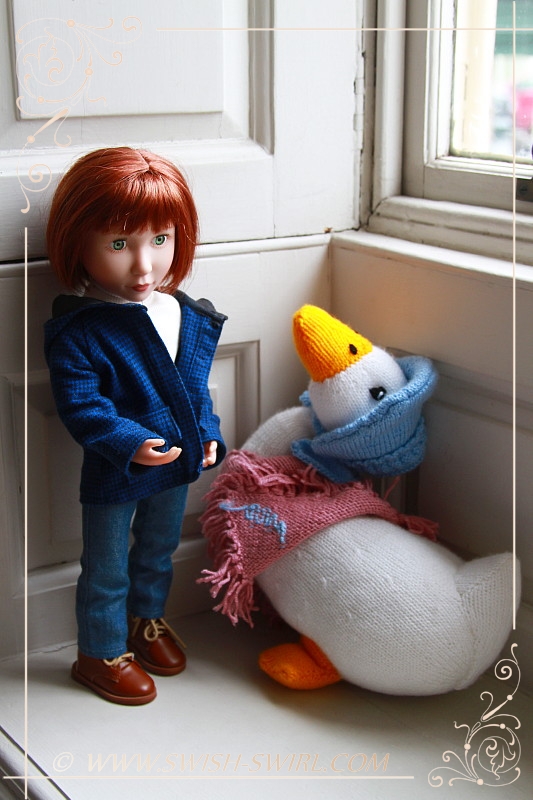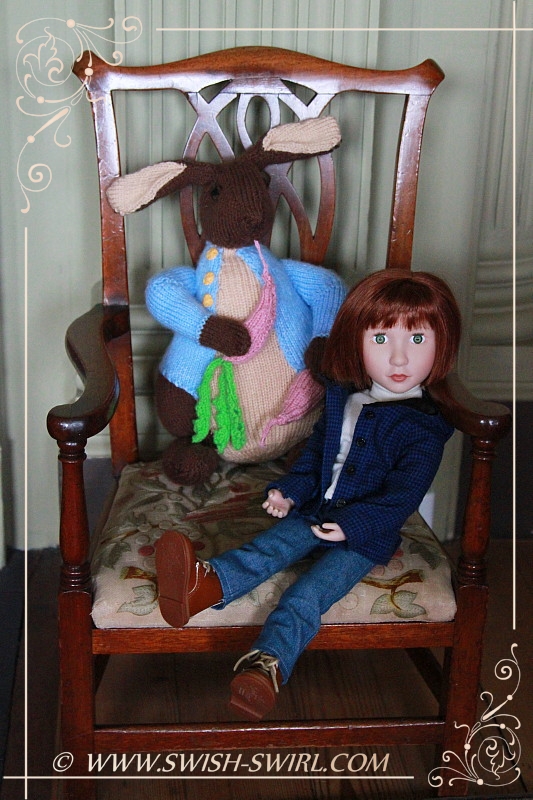 And look whom Clem met – an 18th century wooden doll (my guess is that it was a reproduction because everyone was allowed to touch it)!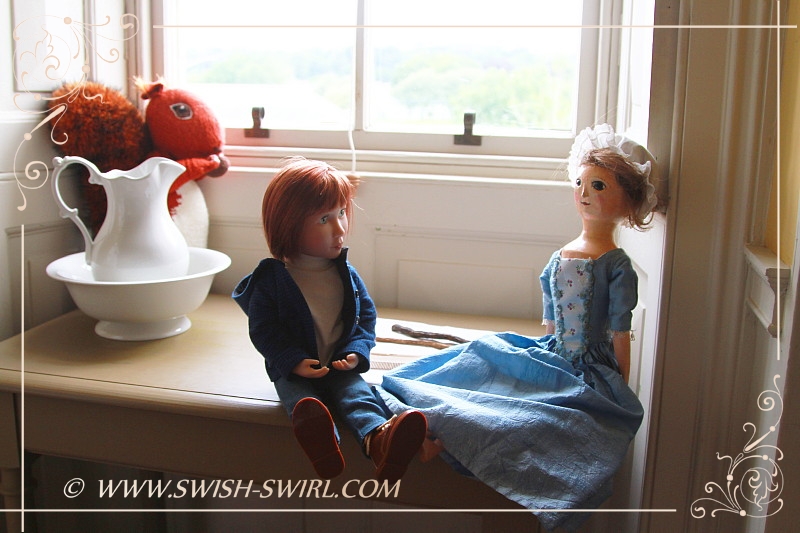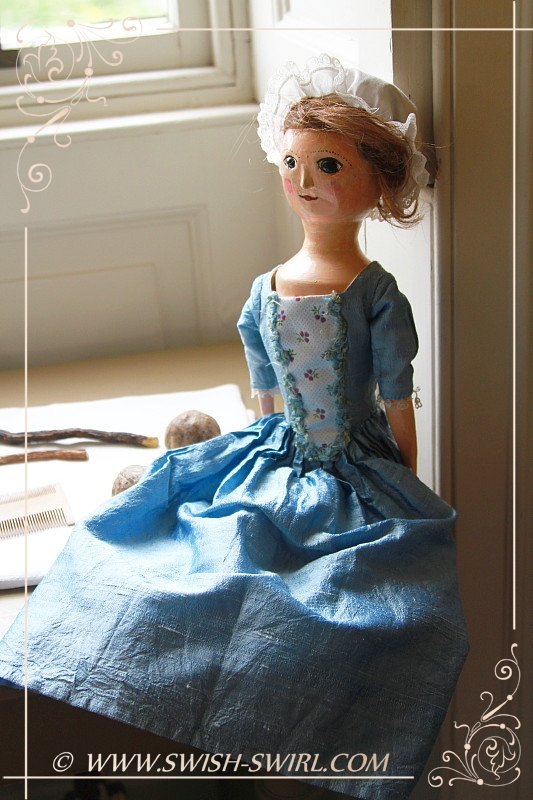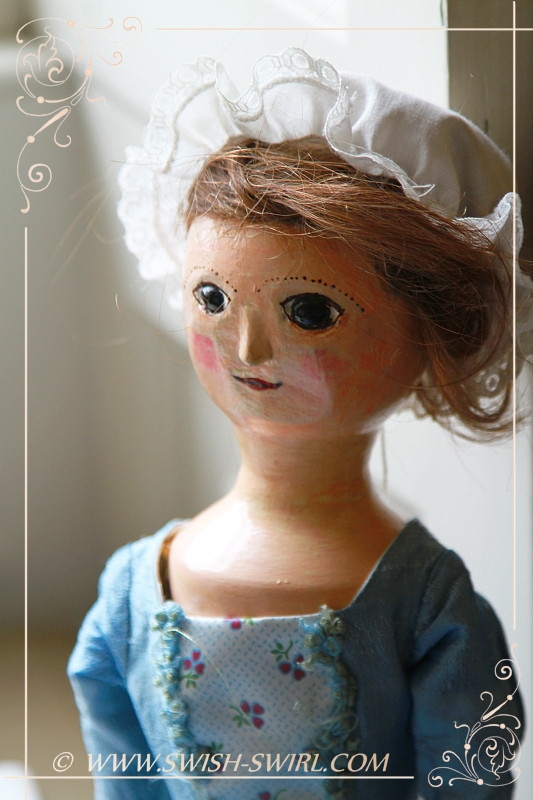 This doll even had a jointed body!!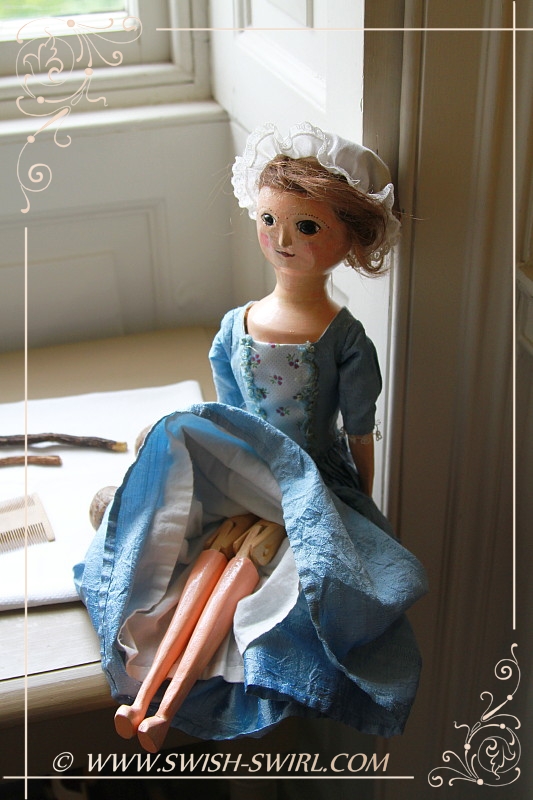 In the garden of the house.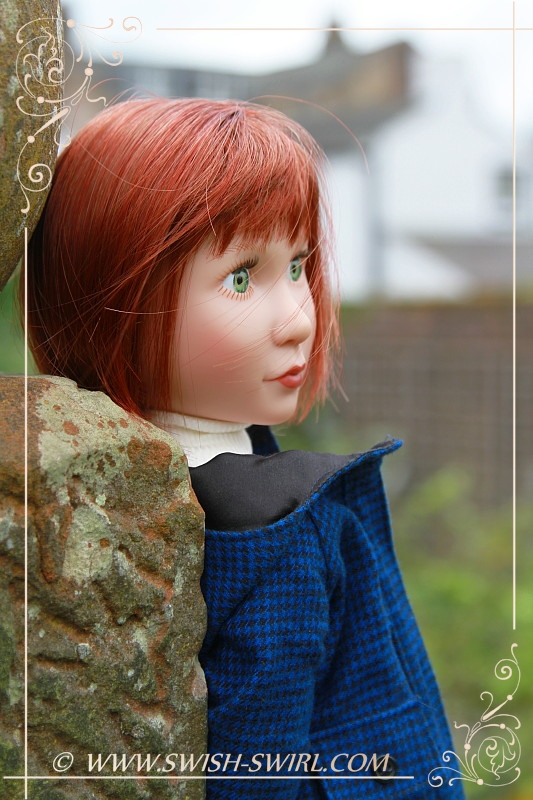 This doesn't conclude the story of Wordsworth House. I will show it more in the next articles as, apart from knitted Beatrix Potter characters, there were also a few historical dresses!