So, here is the final part of making a dress for Jane. Just to remind what the dress should look like.
I didn't take many photos of the process this time.
So, I sewed lining to the body of the dress and then stitched together the front of the dress. It is supposed to have an opening but I decided not to have functioning buttons as the fabric tended to fray a lot. Then came a problem of buttons. They were supposed to be the type that is covered with fabric. I managed to find black buttons in the right size but they were too raised and too shiny so didn't suit after all. In the end I made my own buttons. I took a plastic take-away box and used a standard puncher to make circles. I glued each circle to the fabric with fabric glue and applied a Stop-fray liquid around them. After they dried, I cut the circles out.
I then stitched every one in a shape of a button and sewed them to the front of the dress.
Then I attached hooks onto the sleeves and at the back.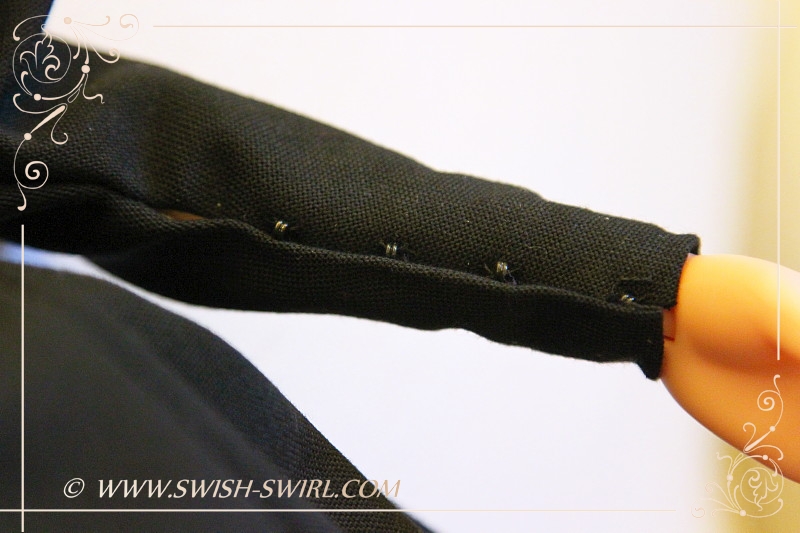 And voila! The dress is ready (safe for the embroidered collar).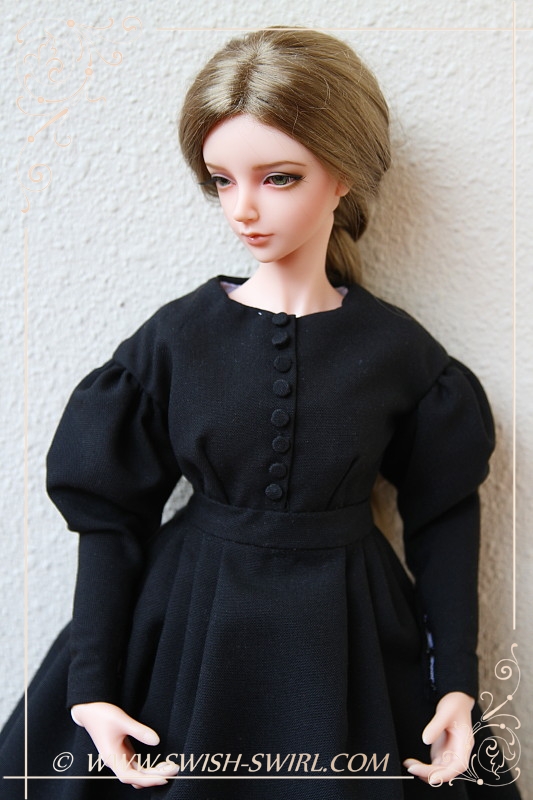 Dress on Jane (except for the collar which I haven't made yet). Of course, the dress is put on top of the chemise, corset and two petticoats!