This is not the same red dress that I showed some time ago. It is the second dress I have just made for Kidz'n'Cats girls from the same fabric. I usually don't make identical dresses for the same kind of dolls but somebody has asked me to make it, so I did. (I have also made a similar dress for Matilda which I will show soon and 2 small dresses for small Iplehouse BJDs from the remains of the fabric, and now I have run out of it.)
The bodice of the dress is lined with white batiste. It closes at the back with a zip. The white sash is not attached to the dress and is made of white cotton.
The dress is modelled by Lizzie (Lisbeth). This is her first chance to show off her beauty in a new dress!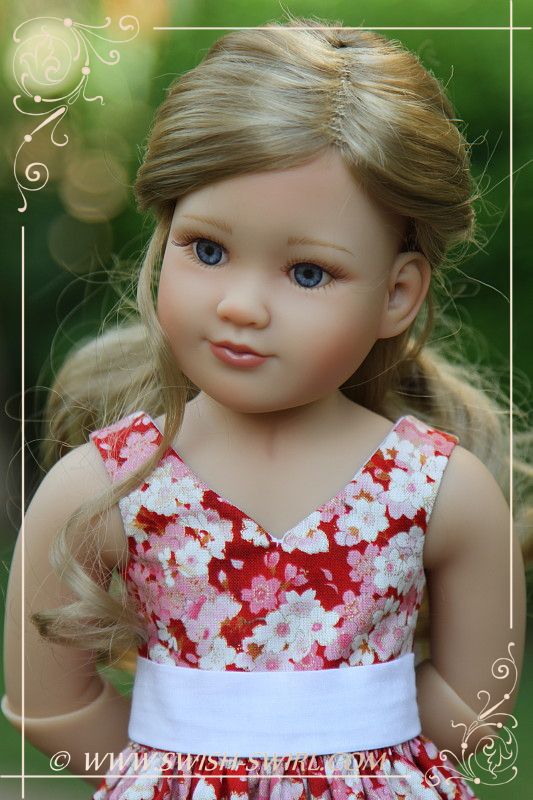 I love Lizzie's curls. They are exquisite!
The back of the dress.