The story behind this trio is simple: both my daughters wanted one each. When I received the first of them, I really liked that mini Saige, so I went back to the same seller on eBay and bought 2 more! My Saige is in the middle here. Isn't it amazing how different all three are?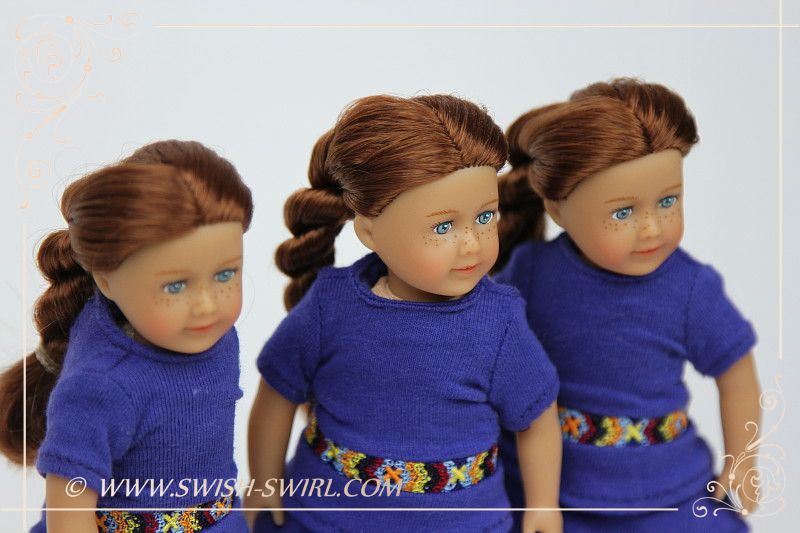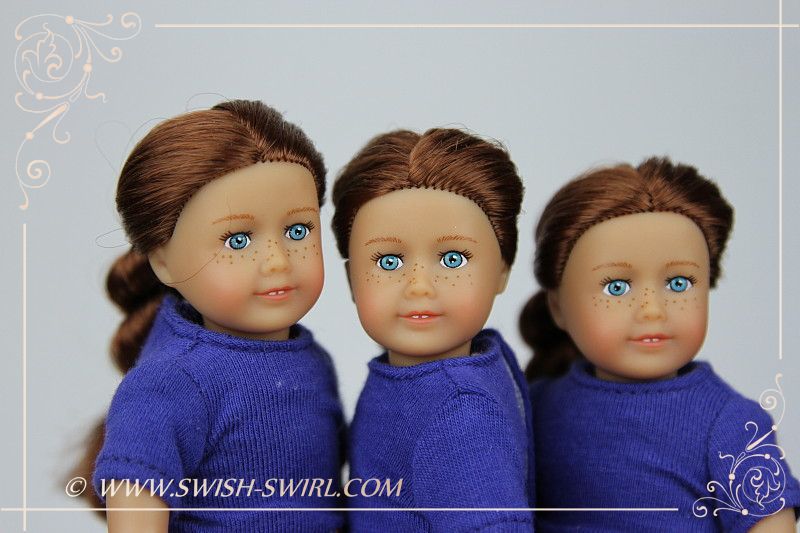 My Saige before I let her hair down.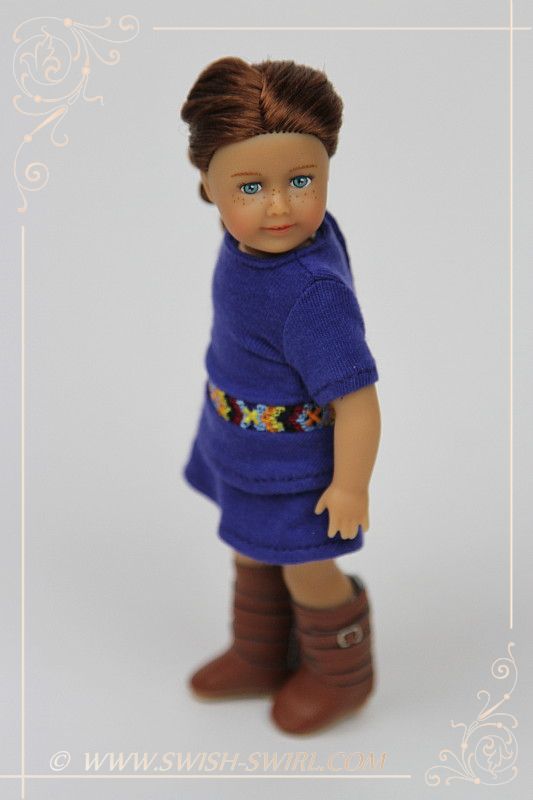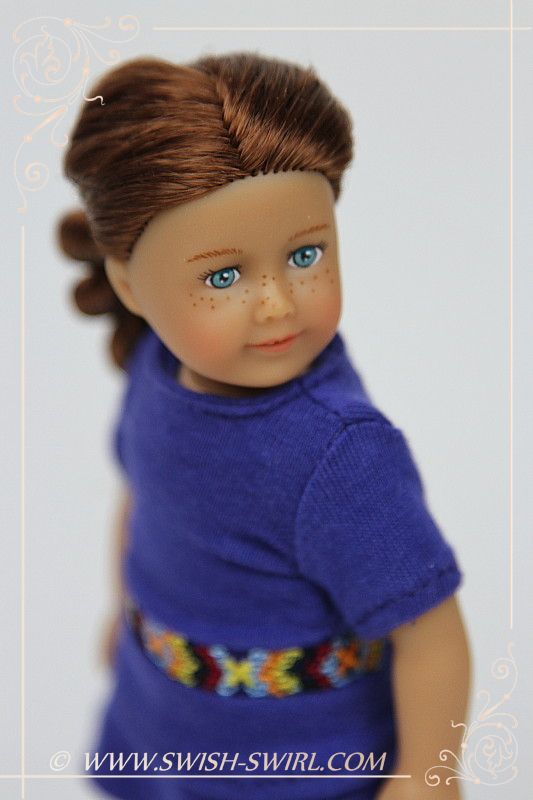 And this is mini girl of this year – Isabelle. I bought her for my second daughter as an attempt not to buy the large one (in vain!). As it happens, we now have 2 mini Isabelles as my other daughter also wanted her once she saw this one. I really like this little beauty – despite her pink hair. Her face is really unique for mini dolls.