A set of two gymnastics leotards knitted by my mum! This is the most recent one, for a mini American Girl doll. Don't you think, Isabelle makes a perfect gymnast?
I have already shown the leotard for McKenna  before, but here it is together with its mini version!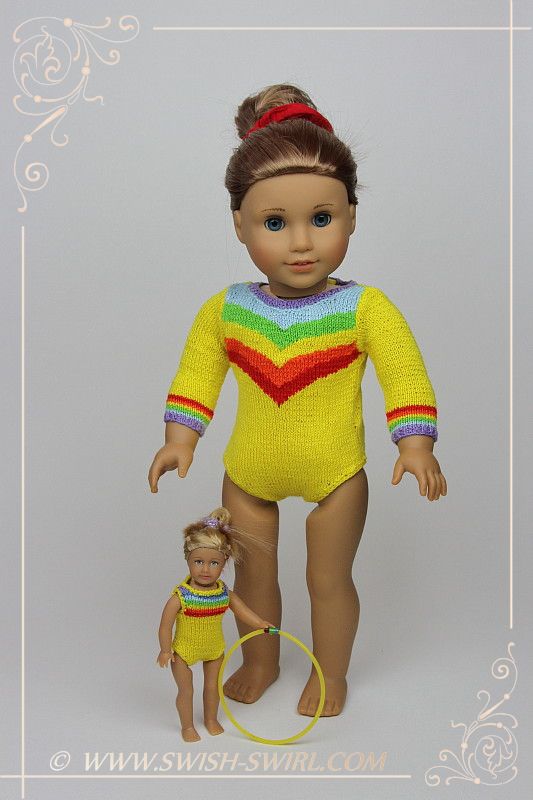 I have discovered that red and yellow really suit McKenna!