Once upon a time, a long long time ago… OK, it was just about 3.5 years ago when I bought my first Australian Girl doll. As I said at a time, I bought her out of curiosity because I'd already had American Girl, Gotz and Carpatina dolls by then. She was Matilda and I showed her here. She was a gorgeous doll but unfortunately after about a year I decided to let her go – to my friend – not because I stopped liking her. No! That was because at a time I tried to trim my collection and I was more into Tonner dolls than into playdolls. Anyway, my Matilda is very happy in her new home in Russia – I've seen her photos, she is as gorgeous as ever.
But recently I have had a U-turn in the direction of playdolls again – especially A Girl for All Time, Kidz'n'Cats and Maru & friends dolls. And I started looking at Australian Girl dolls again. Especially since I kept bumping into photos of them on various social media – Facebook, Instagram, etc. And I fell in love with these dolls again. I love Annabelle and Emily and still admire Matilda. But my favourite is Amy – because she doesn't have bangs, has gorgeous curls and darker skin. But out of all dolls she is the only one not available on the official Australian Girl website at the moment and, as I was told, would not be available there for a while. So, I pre-ordered Emily instead (I am still waiting for her, she should be here around mid-October which is exciting!). But Amy was still on my wishlist. I decided to look for her and I was really lucky because I managed to find her in an Australian shop Gumnut Toys. I immediately placed an order and just over a week later she arrived!!
And she left me in awe! She is absolutely gorgeous!! I am so happy I chose her!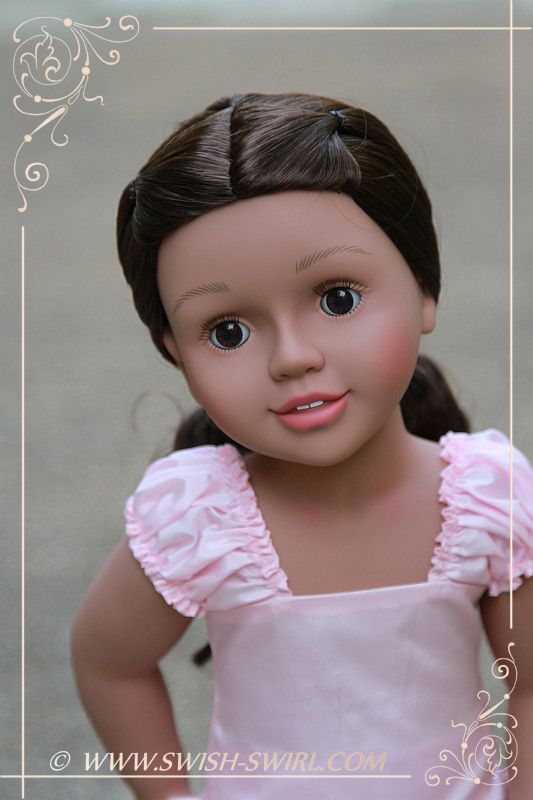 So, Amy, an Australian Girl doll… She is one of the 5 dolls in the line, the other four being Annabelle (Belle), Matilda, Emily and Jasmine.
She is the only doll with slightly darker skin (which I love, because I love tanned dolls!). All Australian Girl dolls are 50 cm tall. The lower half of her body is soft (just like American Girl dolls' bodies), the rest is vinyl. Her eyes can close. And her hair is a beautiful Kanekalon wig. Being larger than American Girl dolls, she can't share clothes with them, but I believe the patterns for AG dolls can easily be adjusted to fit her (I will find out soon!).
Amy came in a beautiful box (just like Matilda did some years ago).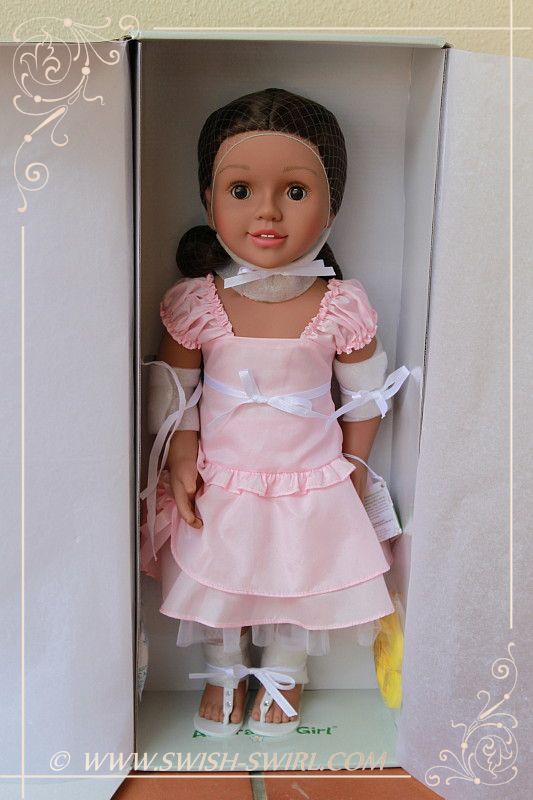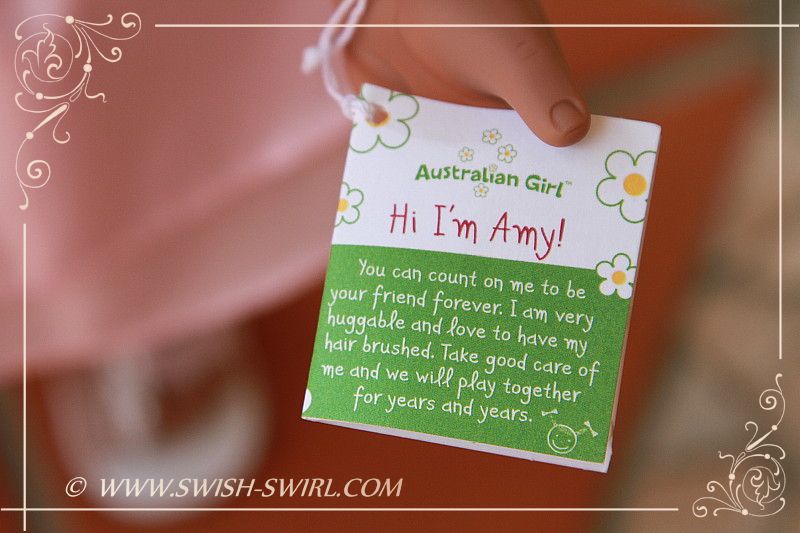 In the box there is an extra pair of yellow flip-flops – because Australian Girl dolls can actually wear them (because they are Australian, as it is explained on the box!).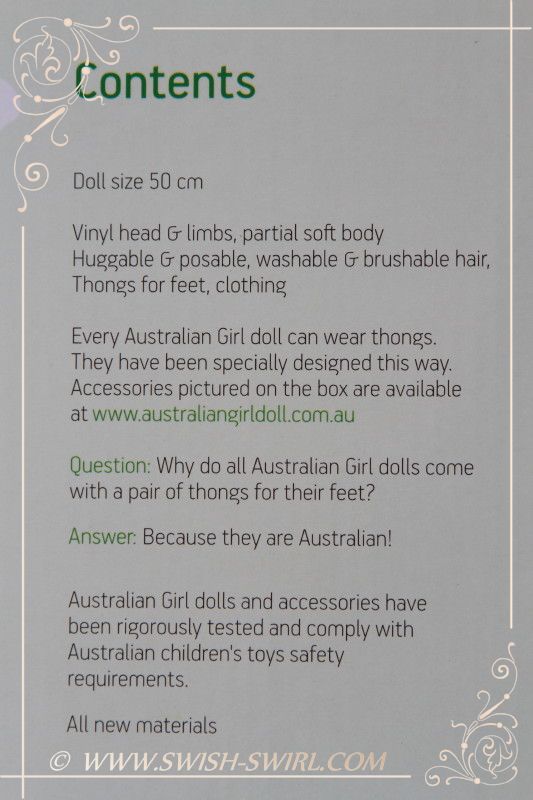 Amy is larger than American Girl dolls and she feels lovely in one's hands. Just a perfect size. And she looks so happy!! It's impossible not to smile when looking at her!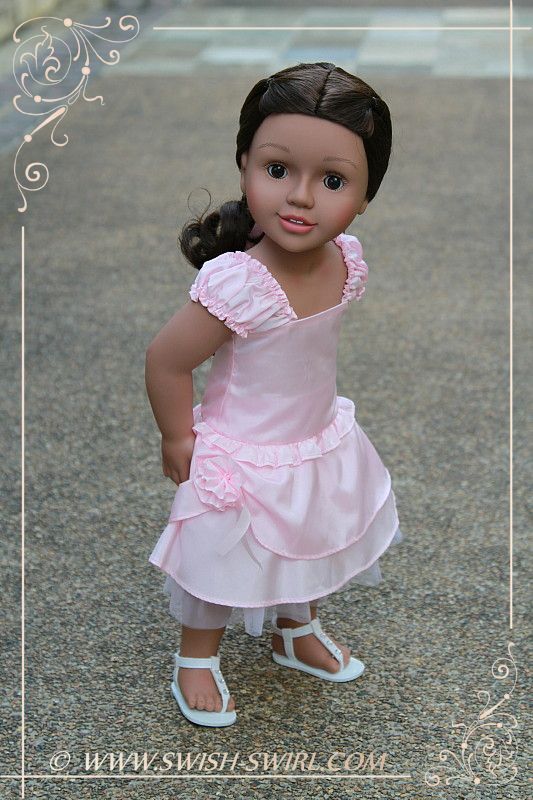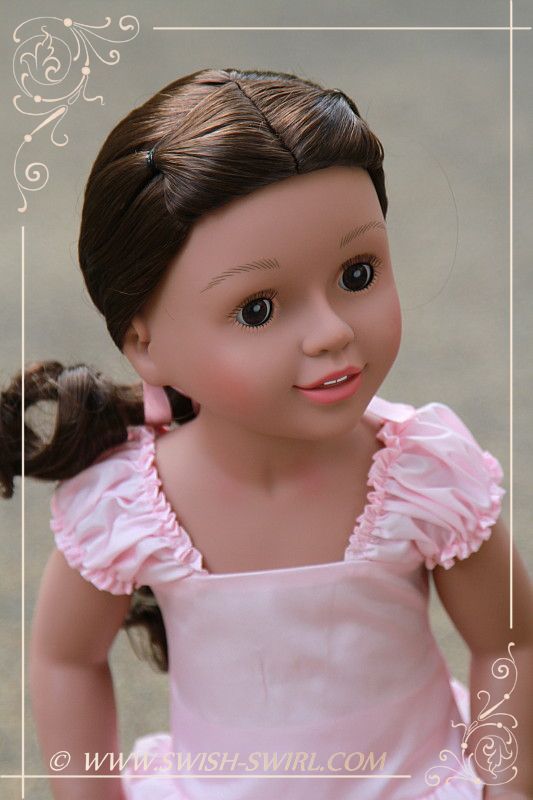 Amy's dress is gorgeous and well made and so are her white sandals.
A detail of her skirt.
And the close-up of the sandals.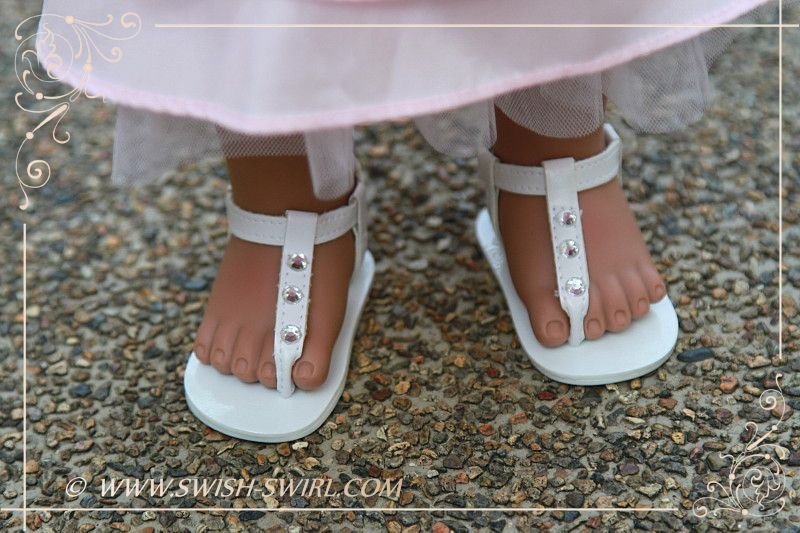 Her hair came tied up in a ponytail. I will let it down later, when I make a new dress for her. But I know what gorgeous soft curls are hiding there!!
Some more photos of this beauty.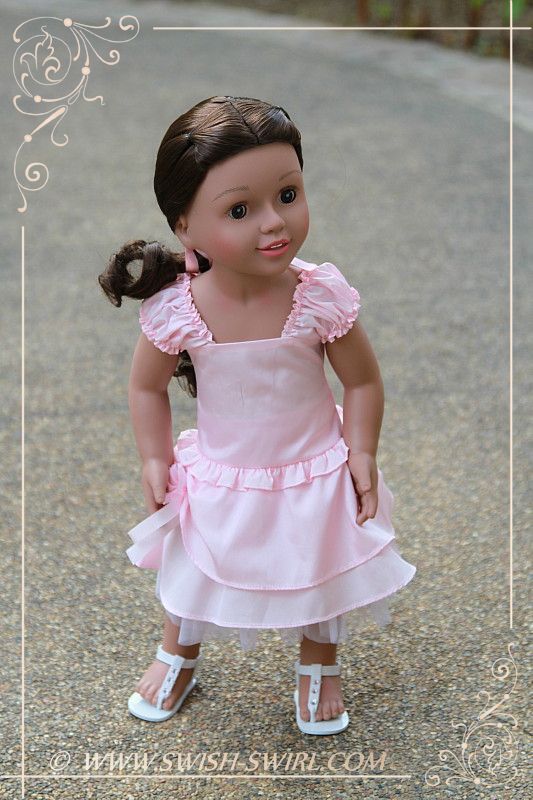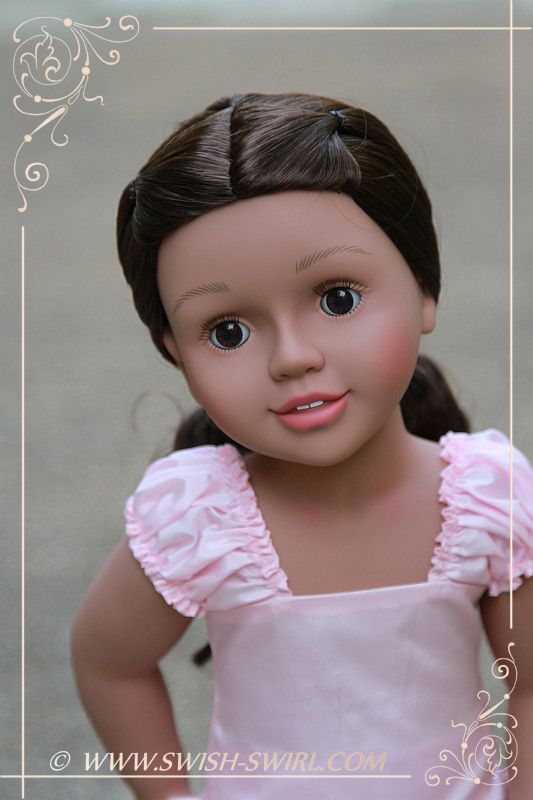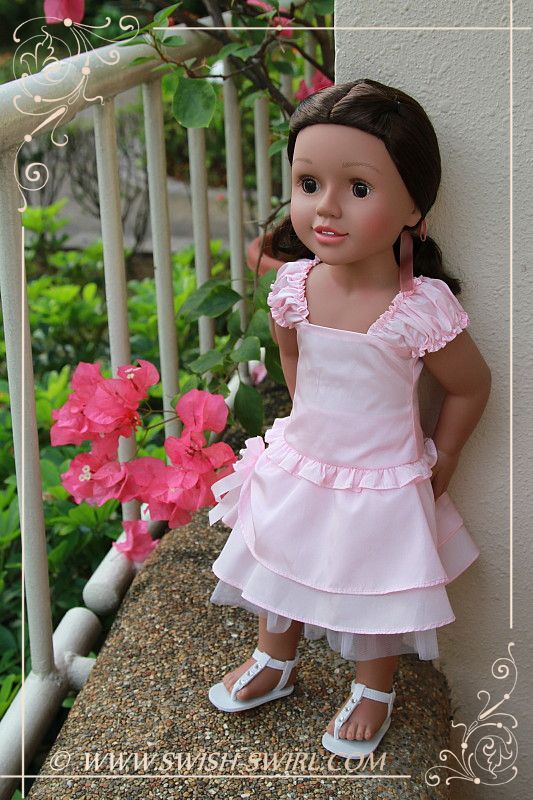 I have decided, after consulting with my daughters, that her name in our family will be Ameya (it's an Indian name of Hindu origin, meaning boundless).
Ameya and Sienna, a mini doll from Our Generation.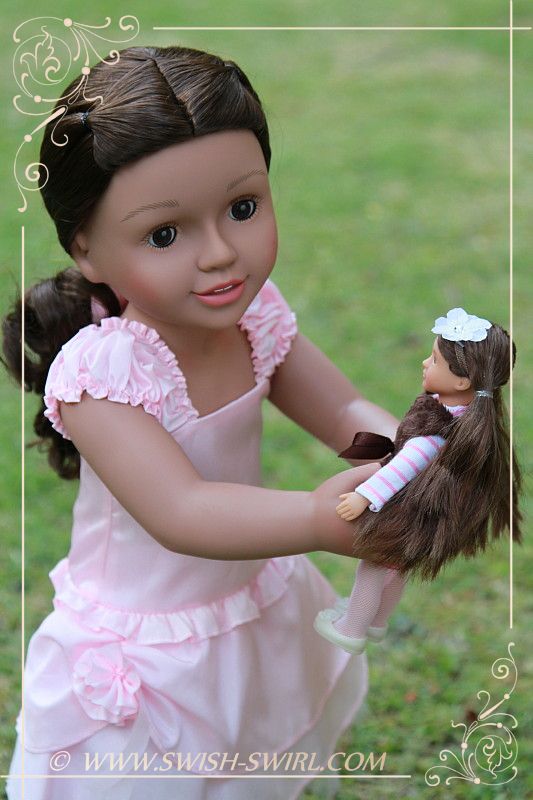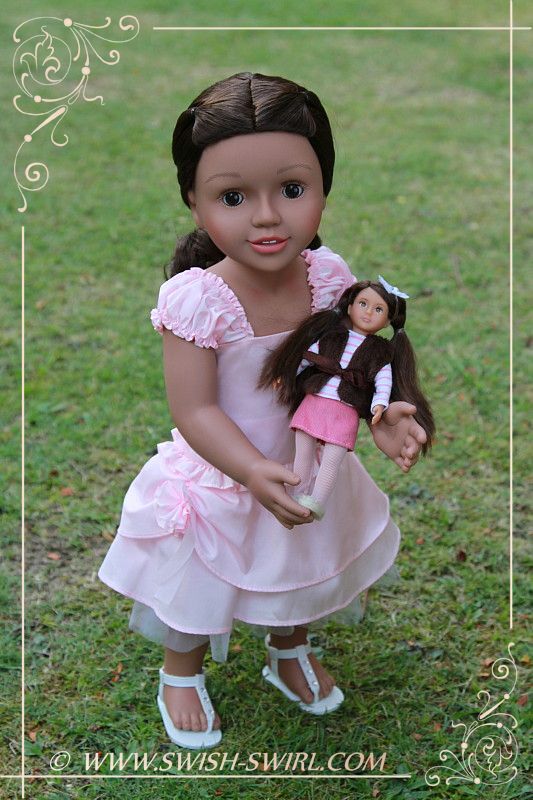 On the whole, I am really happy with Amy. And with the fact that I managed to find her when she was not available anywhere else. Now I can't wait for her friend Emily to come. I wonder which name she will choose…