I have recently written a review about my first Bonnie & Pearl doll. Well, I really liked that doll and I wanted to see what brown eyes would look like on these dolls. So having seen lots of photographs I decided on a brown-eyed blond girl. I think, she is now my favourite!!
So, I will repeat that Bonnie & Pearl is a British company and a relative newcomer to the doll market. They are based in Wales and I have heard opinions that these dolls look rather Welsh. Well, perhaps. I don't really know.
All dolls arrive in a very colourful box.
The insert to which the doll is attached doubles as a bed which is left blank for girls to colour it in to their liking. The bed comes with a pillow.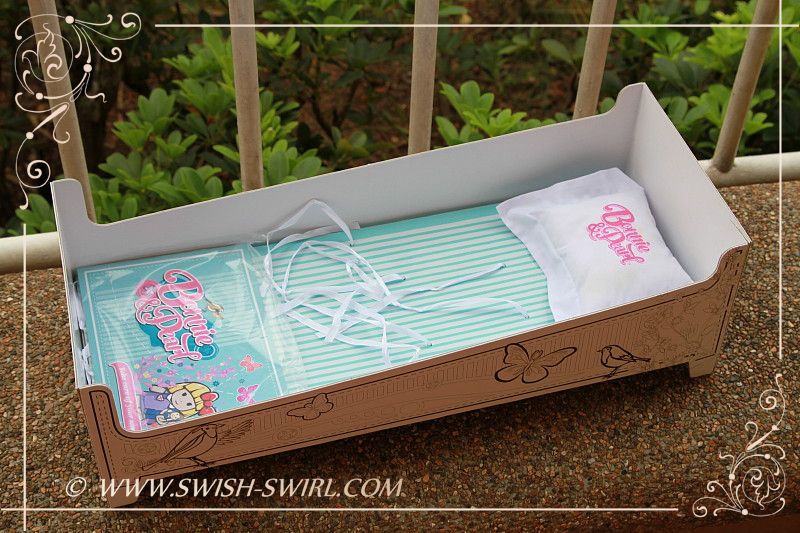 The doll is 19-inch (48 cm) tall. The outfit is beautiful and is very well made. It consists of a blouse, a skirt with a tulle petticoat, a handbag, shoes, pink bow ribbon hairpin and panties. Her hair is simply gorgeous. It is a thick quality wig which can be styled in my different ways.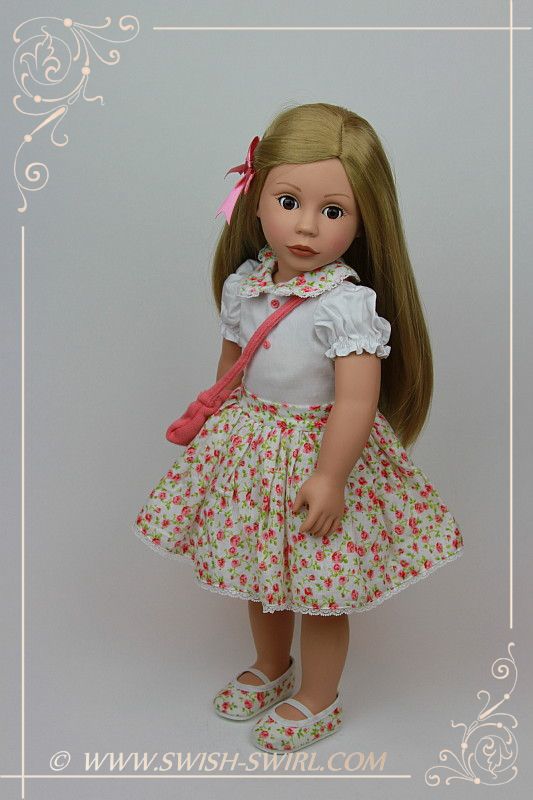 B&P dolls have open-close eyes. And I find these brown eyes just perfect! They are not as shiny and reflective as the blue ones. They have wonderful depth and warmth. I think, brown eyes for me from now on!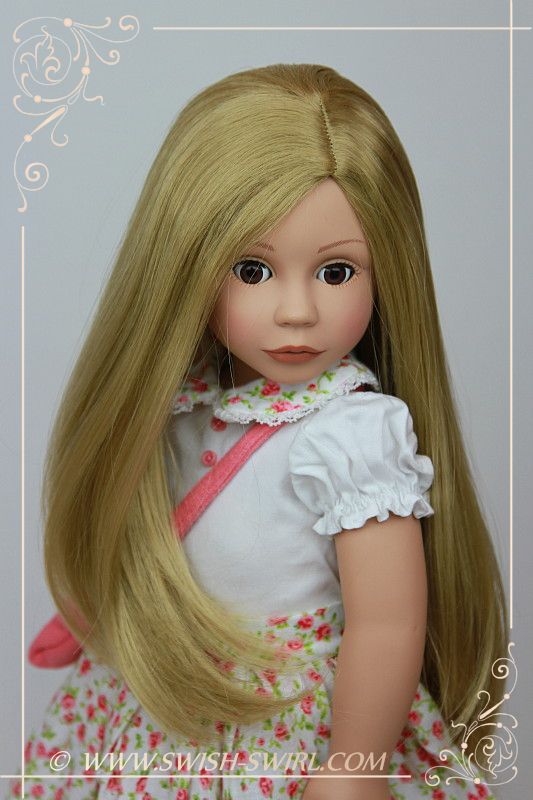 Here are both of my Bonnie & Pearl dolls together.
Some photos of my Tris. I've found that it is much easier to photograph her inside in a photo studio rather than doing so outside in the natural light. Her blue eyes don't reflect so much indoors.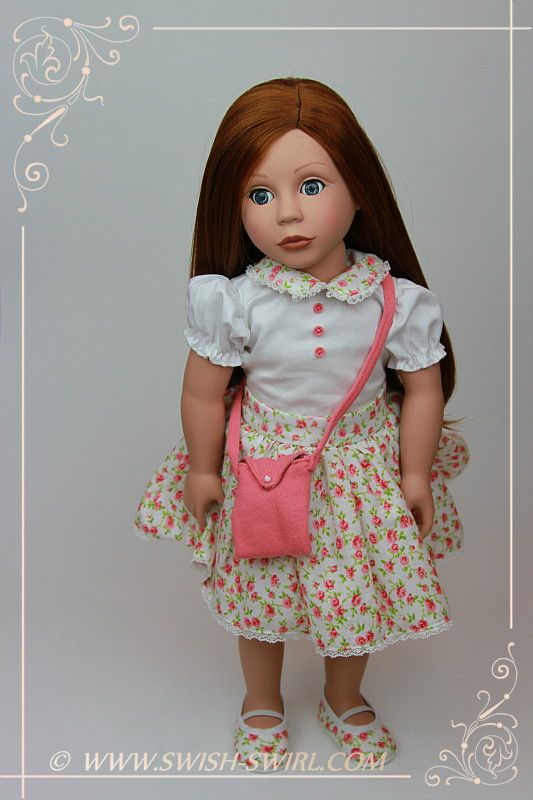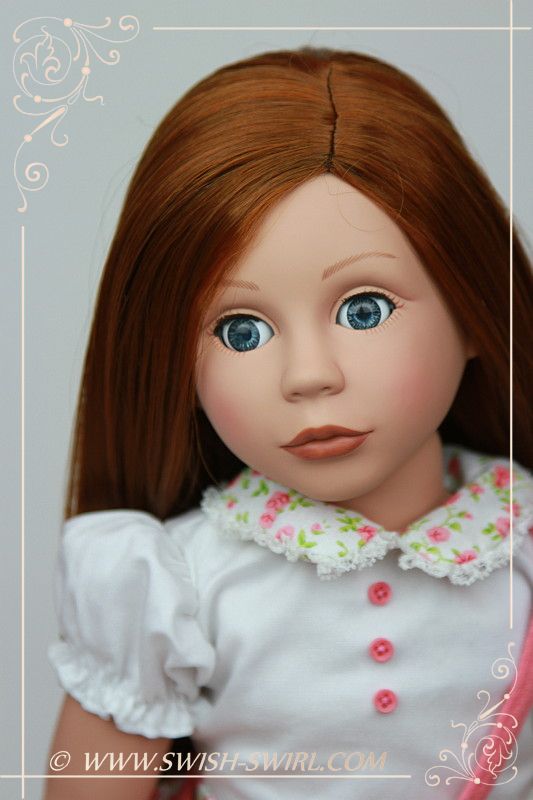 And changing clothes at last. This time I decided to try on outfits that were made for Gotz dolls. And I think they fit them much better than AG clothes.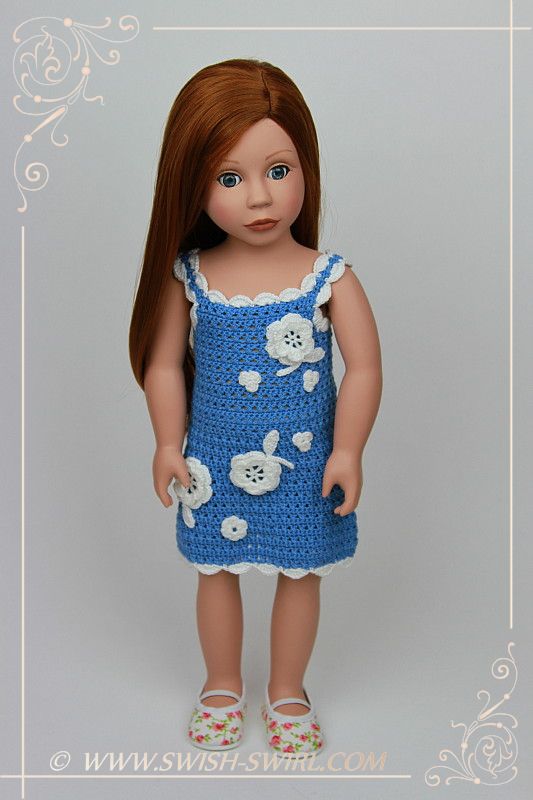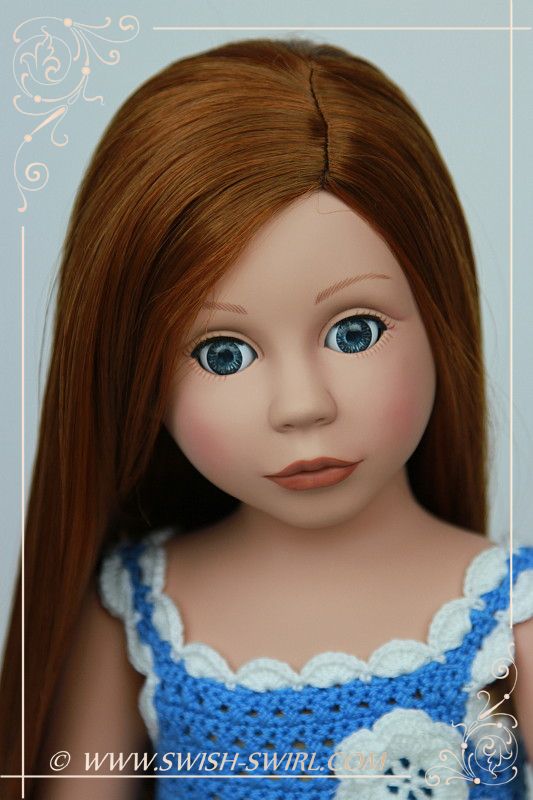 Two beauties together. I named my second one Florence. So, Tris and Florence…
That's how Bonnie & Pearl dolls look next to Gotz doll Hannah. I think, they look good together.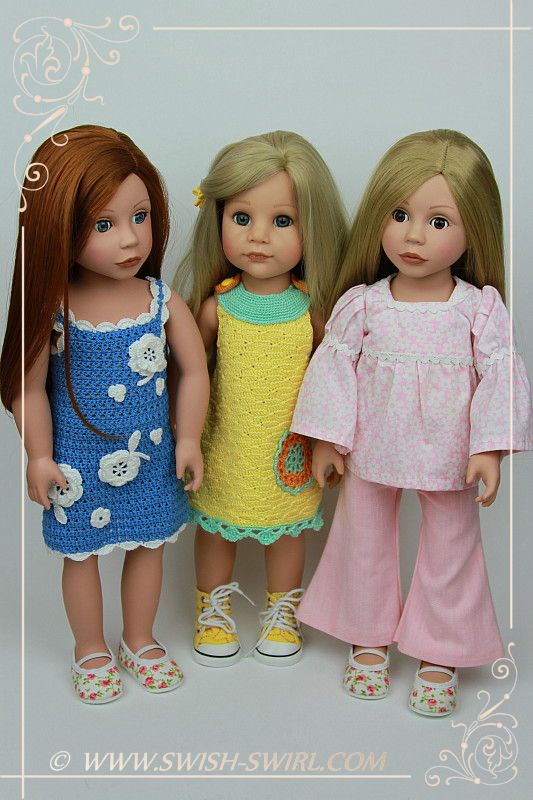 And Florence next to Eleanore (Gotz doll Nore).
Some more portraits of Florence. She is truly beautiful. I think she is the most beautiful of all Bonnie & Pearl dolls.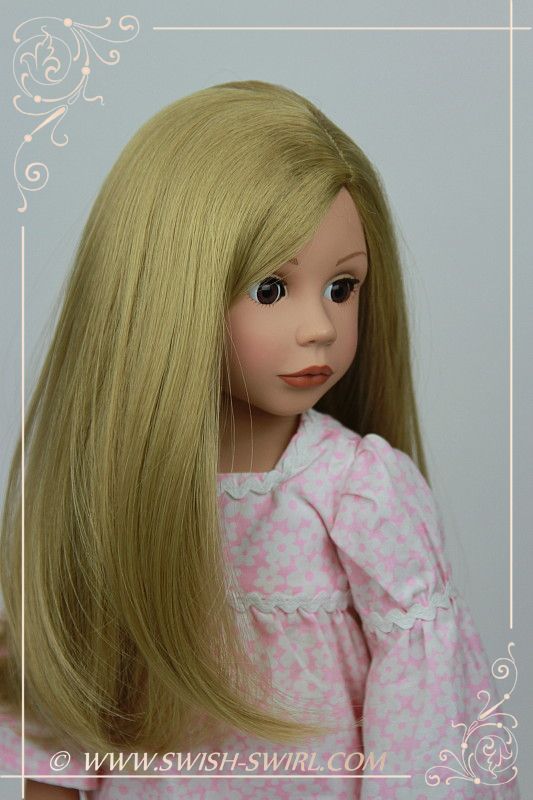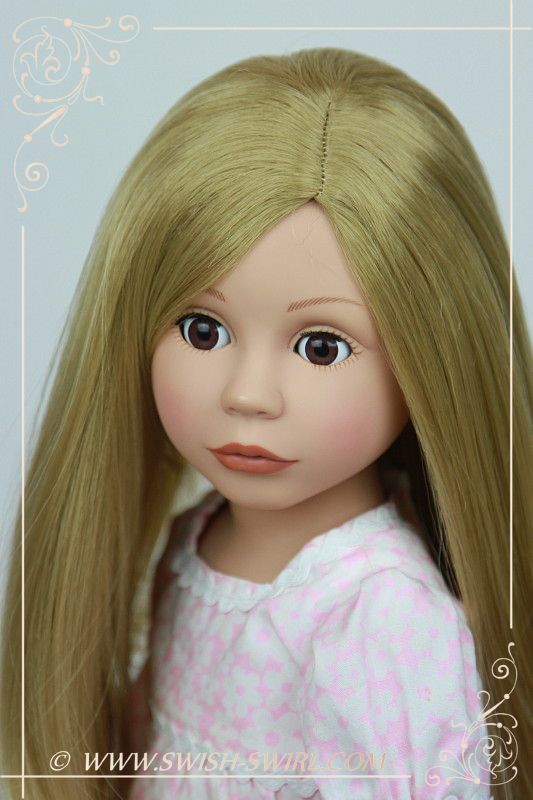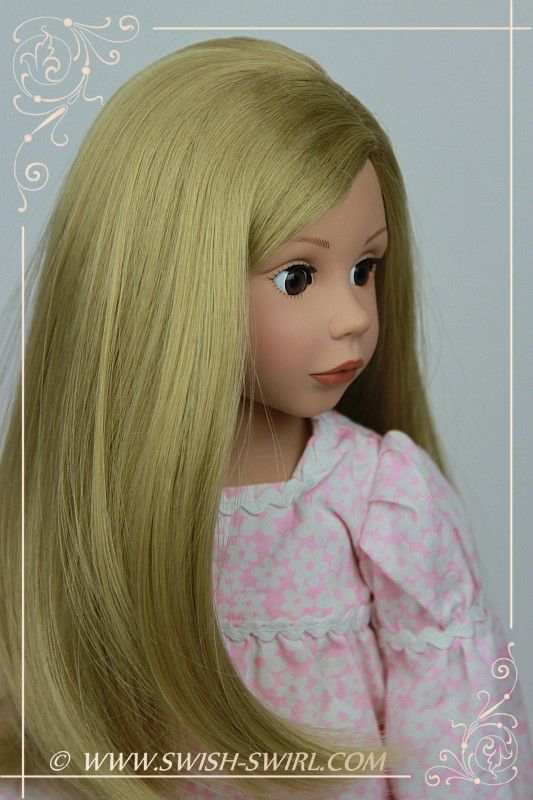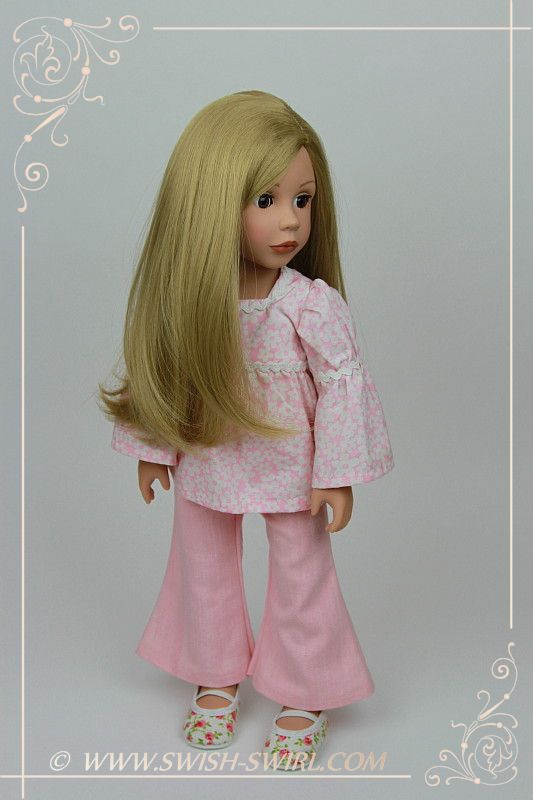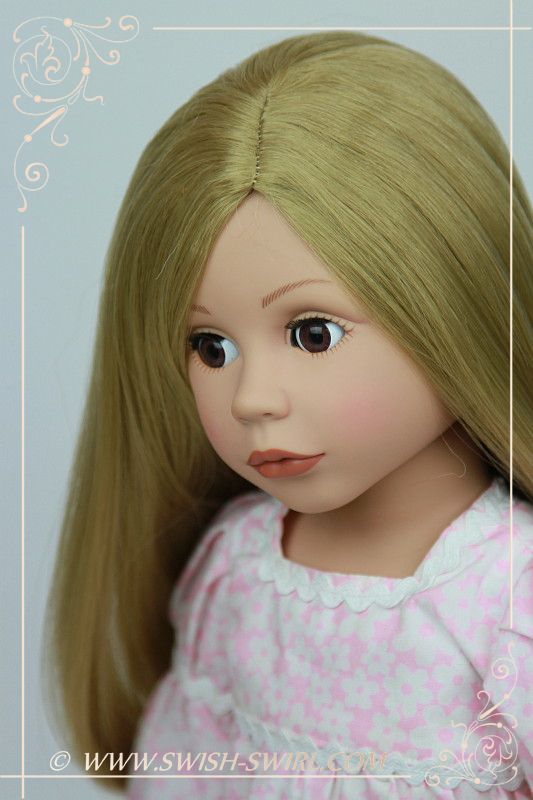 So, the second Bonnie & Pearl doll only proved to me that these dolls certainly deserve attention. They are well made and are very beautiful. I can't wait to make something especially for these dolls. The patterns are ready already. Time to sew!