For the last month or so I have been thoroughly obsessed with the Outlander series – first, the 2014 TV series, then the books. I am currently reading the 2nd one in the series – out of the present 8. But, thankfully, more are to come for it is one of the best book series I have ever read. All I can think about now is Outlander – and everything what it is about: the 18th century (the century I was never particularly interested in – until Outlander, of course), Scotland (which I have always loved and dreamed about but have never visited), the 1940s fashion (which I was totally indifferent about – until Outlander!), Jacobites, Scottish clans, kilts and tartans. Everything, basically.
So, I am starting a new project in addition to my other main ones – Jane Eyre and North and South. And for the moment I expect it to be the main one. While I am waiting for Jamie's head to return from a face-up, I have decided not to waste any time and to start making his and Claire's outfits.
Today is the time to show a few pieces of Jamie's wedding shirt in progress.
The shirt is a typical 18th century shirt. In this case the cuffs are decorated with frills with silver embroidery. And the stock also has the same silver embroidery.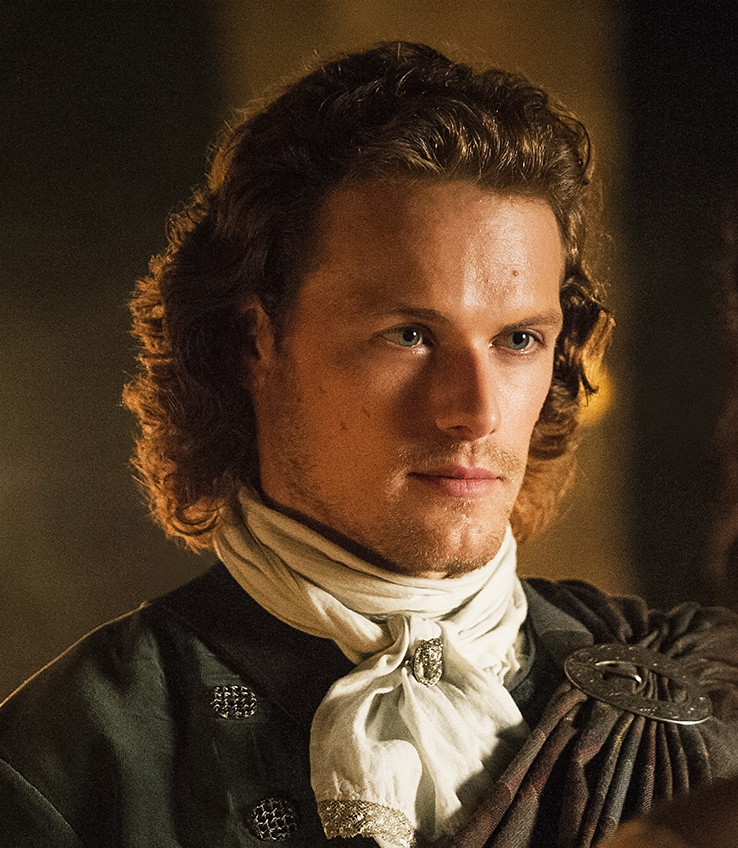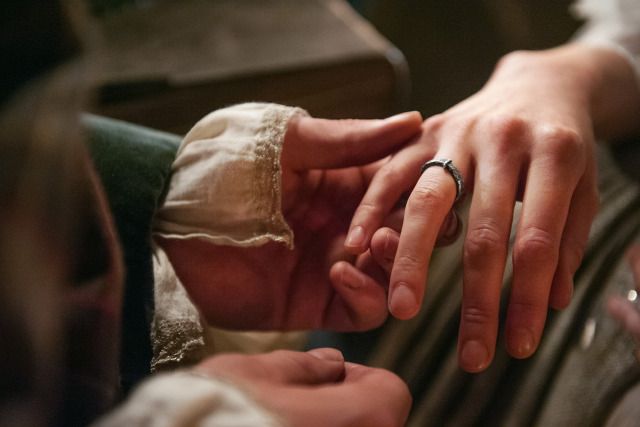 I used the same basic pattern I made for the shirts of Mr Rochester and Mr Thornton. The only things that I changed were the cuffs, the front closure and the collar (which I cut straight this time).
I have decided to save time this time around and not do 100% hand-stitching. It's about 50 : 50 this time. I use the sewing machine for long straight lines and the hand stitching for anything elaborate (like setting in the collar, the gussets, the lace, etc.).
The sleeves with silver lace.
The stock
The front of the shirt and the collar.
Next step ready. The collar is settled in. And the sleeves are ready to be sewn in, too.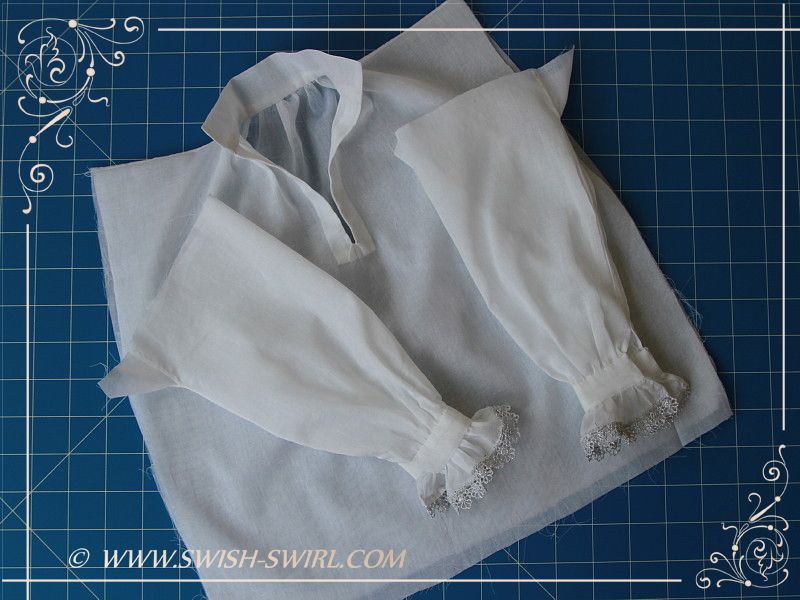 To be continued…