This dress was knitted by my mum and I think Mattie looks gorgeous in it. She had a stroll in my home town last week. I love this place with the fountain and always go there with my children (and dolls) when we are in town. Unfortunately, just like last year, the weather was terrible for photography. The clear blue sky may look stunning on photos but the sun and the shades it creates "kills" faces on photos. There are tricks for that, of course, but still, I prefer to take photos in a shade and on overcast days.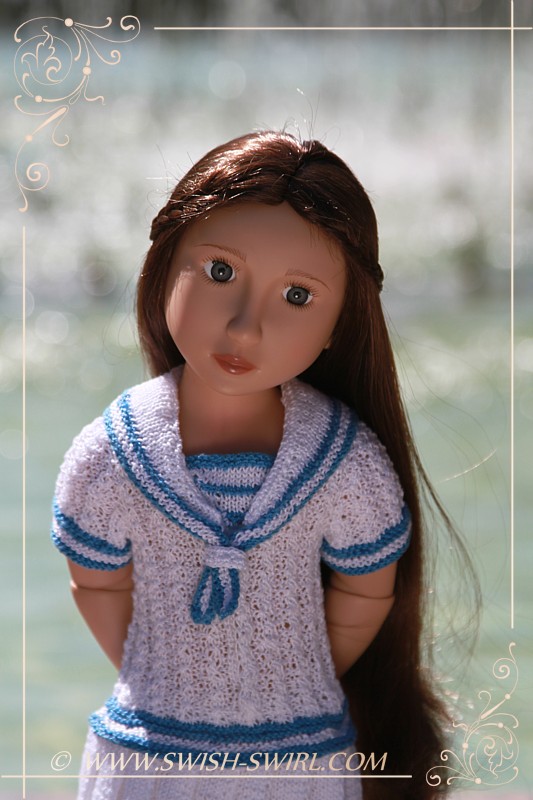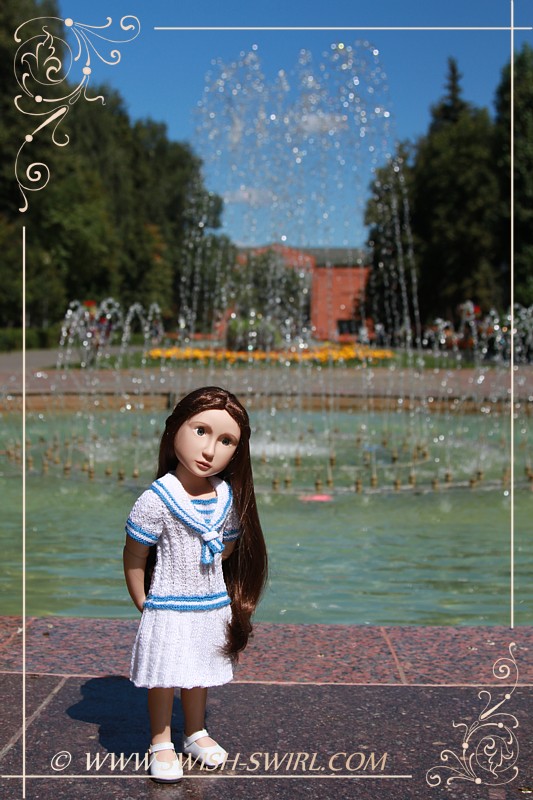 The back view of the dress. The dress closes at the front with snaps but it is almost invisible.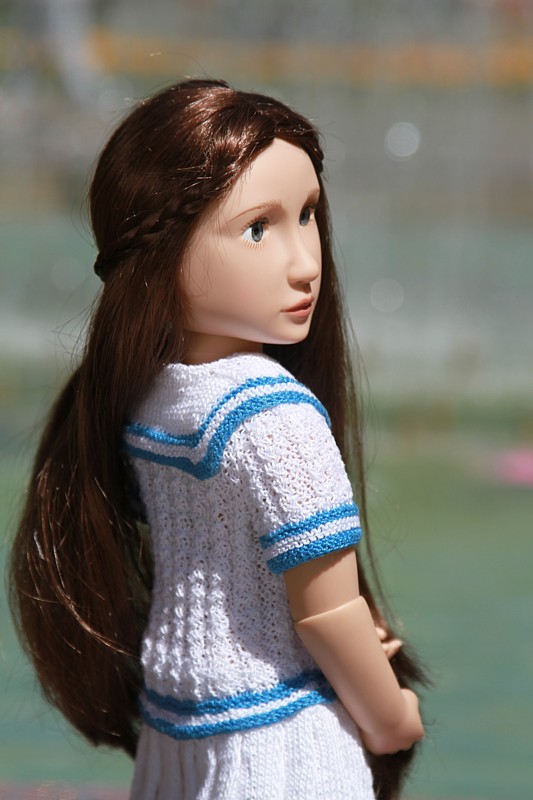 Do you remember how much Mattie loves climbing trees? Here she is again on another one!