A few days ago I posted a review of a new A Girl for All Time doll – Sam. Now it's time to show some extra outfits she came with! Patterns for them were created by Eve Coleman of Keeper Dolly Duds, which speaks volumes! She is known for her intricate and well-fitting patterns and outfits for A Girl for All Time and American Girl dolls.
So, the outfits included in Sam's collection are:
1. Sam's New York Cape & Skirt
2. Sam's Jumper and Tights set which are the perfect finishing touch for her New York Skirt and Cape outfit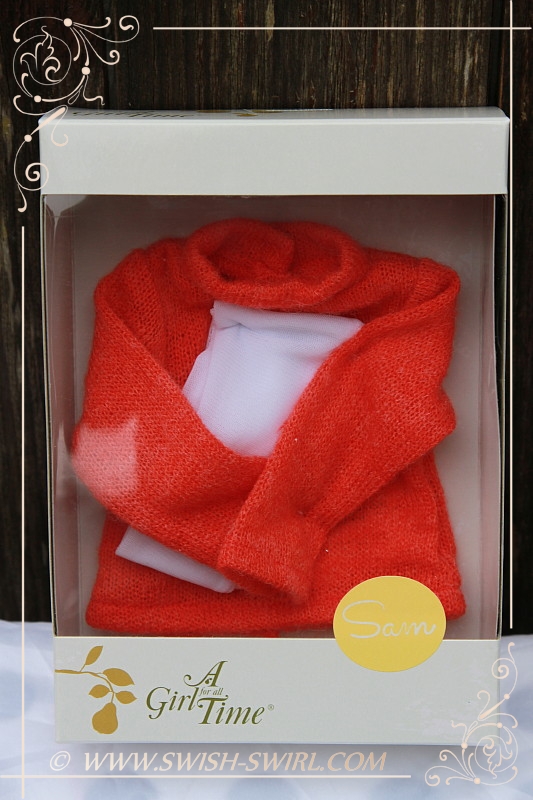 3. Sam's GoGo Boots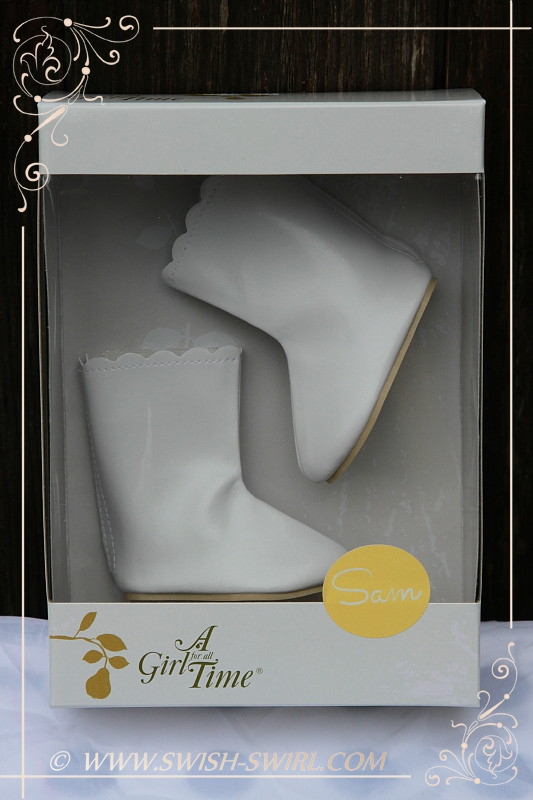 4. Sam's Parisienne Playsuit & Handbag
The outfits come in beautiful boxes and have a little summary of Sam's story at the back.
So, the first outfit is the New York one which is a combination of the outfit (1) New York Cape & Skirt, outfit (2) Sam's Jumper (not the tights, though, I suppose they could be worn with this outfit, too, but I just love the orange tights from the meet outfit!) and (3) Sam's GoGo Boots. I have recently become very fond of the colour orange and I just love how this colour suits Sam. The whole outfit is just stunning. The cape and the skirt are made of tweed and have matching details – buckles on the belt and the cape closure. The cape closes at the front with a snap hidden under the buckle. The skirt has a snap at the back. The polo necked acrylic jumper looks warm and snuggly and is a pleasure to touch. The jumper closes at the back with snaps.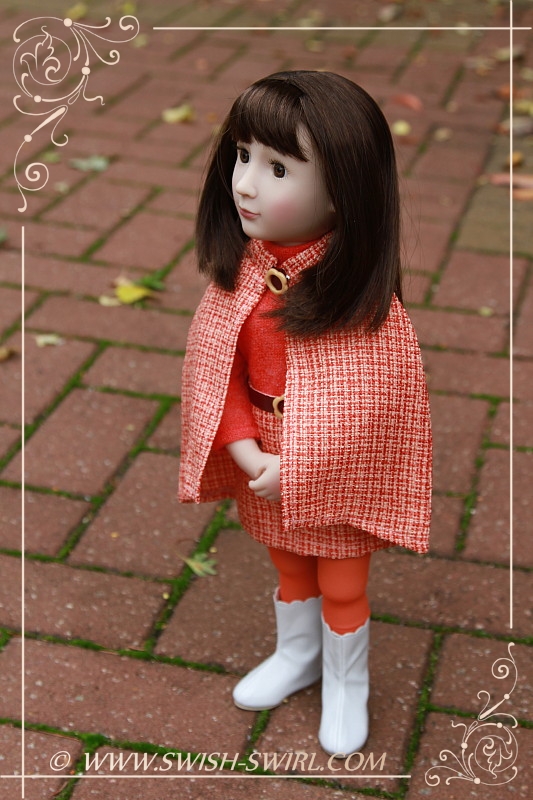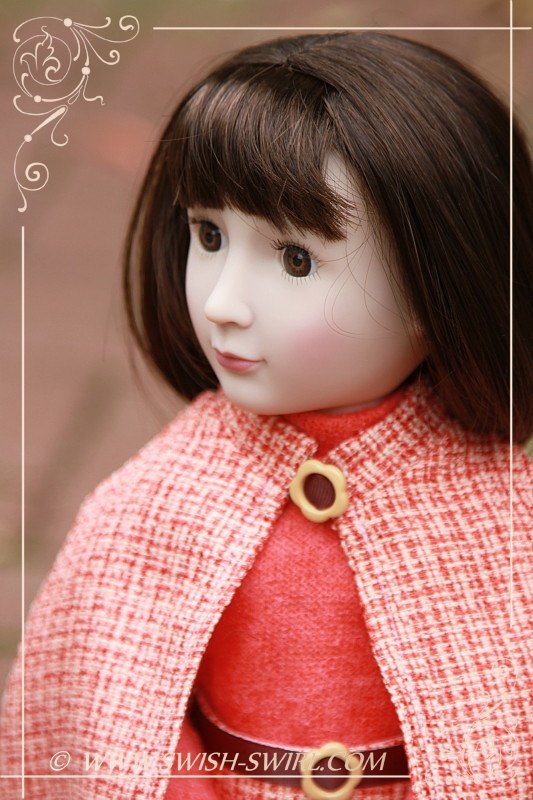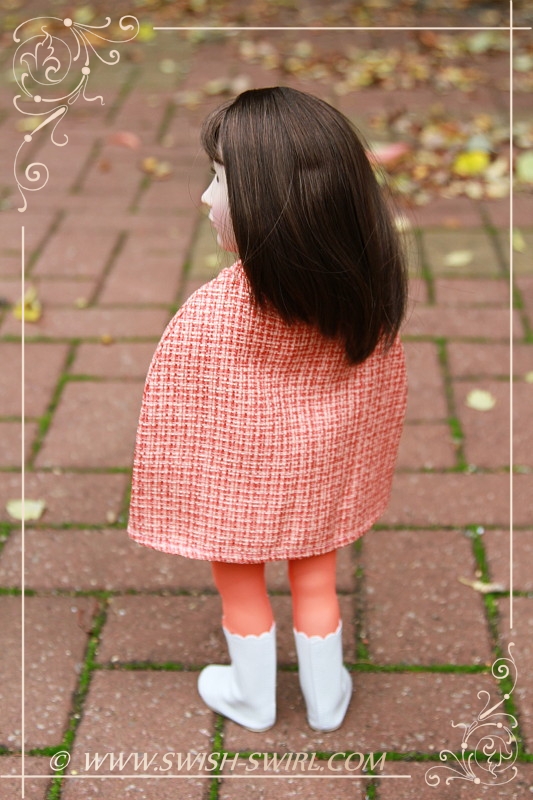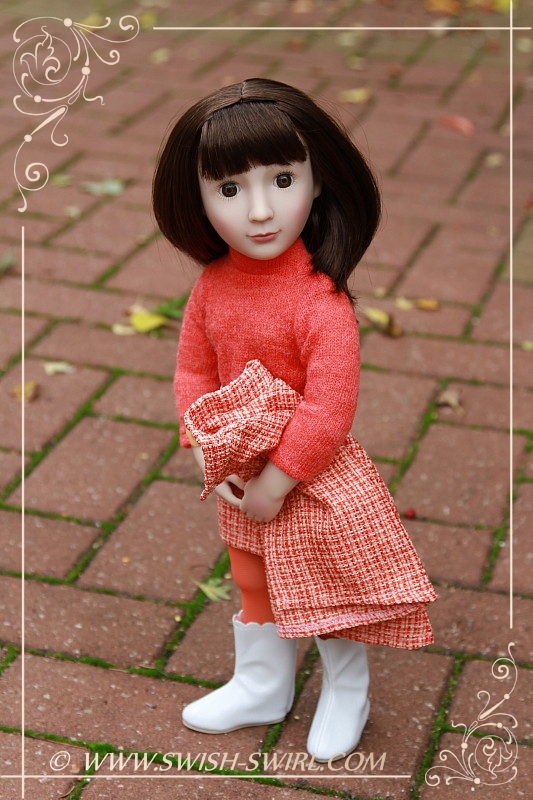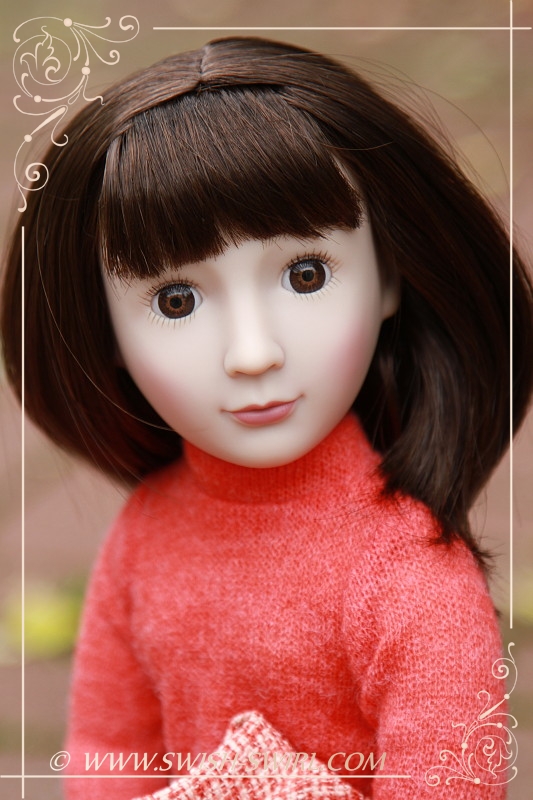 The Parisienne playsuit is made in one piece with a front fold. It is very much a 1960s mod style. It is made of a dark (I think, it is black, though on the website is it identified as dark navy) lightweight fabric which feels like crepe and decorated with white cuffs and collar. This is not a dress, it's a playsuit with shorts bottoms. It closes at the back with snaps. The outfit comes with a matching handbag. The white tights are sold separately as part of the Orange jumper & Tights set.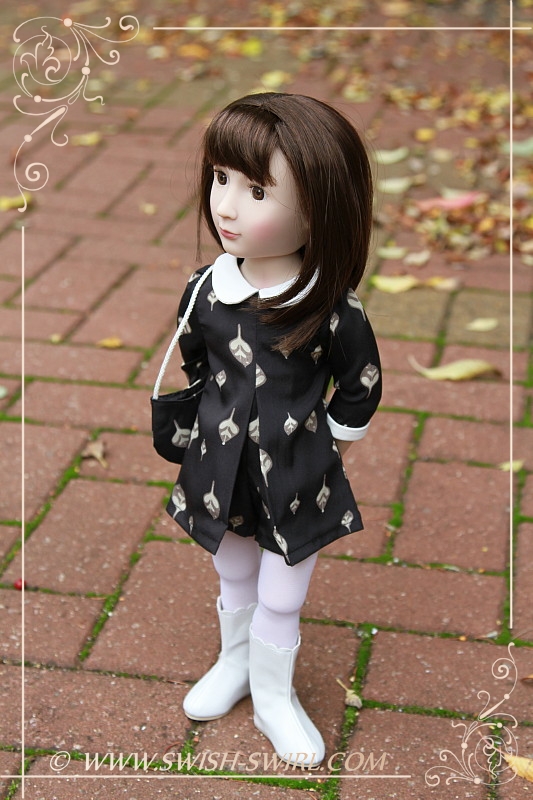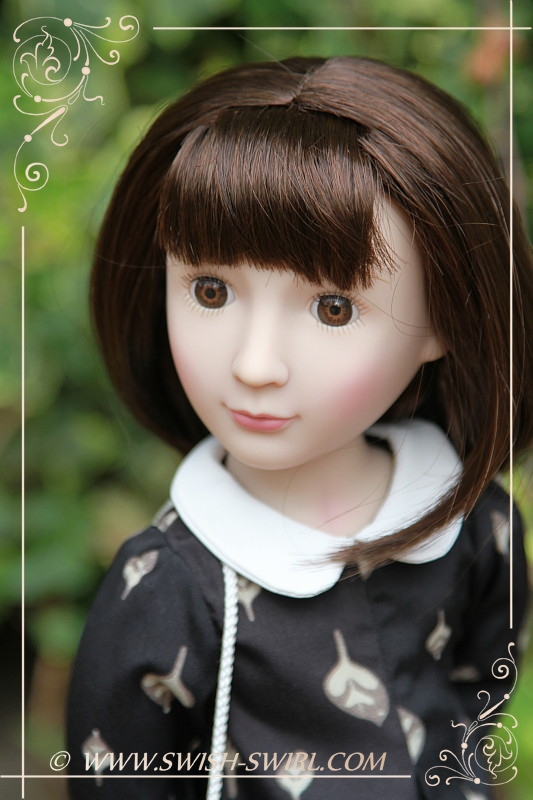 The pleat at the front is a gorgeous detail.
A matching handbag.
And finally, the boots! These are made from vinyl and have a velcro closure at the back. They have high quality soles with A Girl for All Time logo on it. Really perfect boots for any outfit (and not only the 1960s ones!).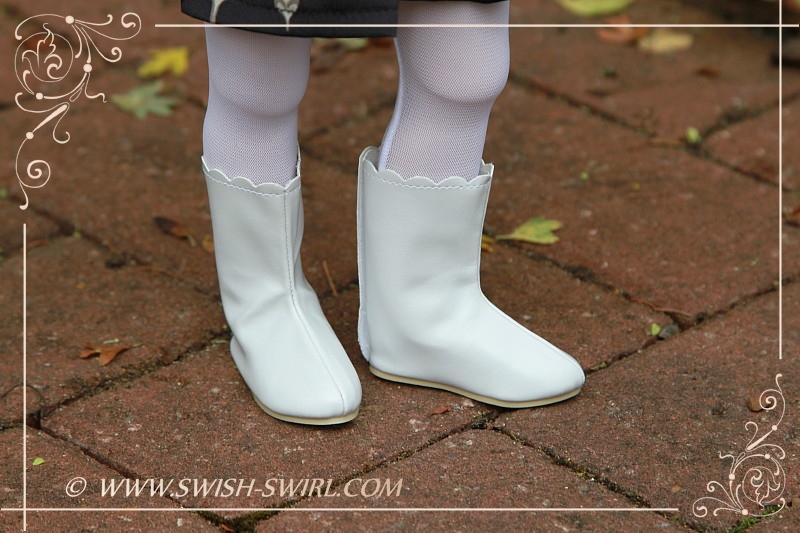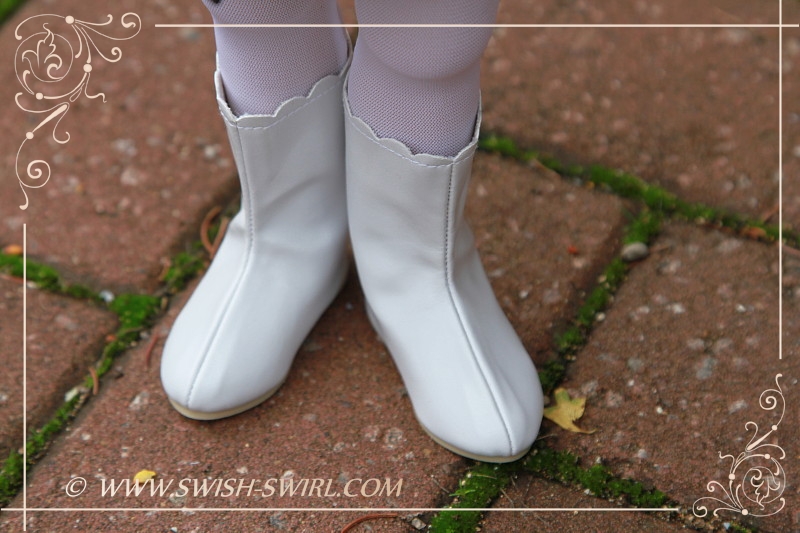 I just love this detail on all recent A Girl for All Time shoes, including Sams' yellow shoes.