I have recently got hooked on Doctor Who – who would have thought!! It started from my love for Outlander (everyone knows that Diana Gabaldon got her inspiration for Outlander from one of the first Doctor Who episodes from the 1960s). While I couldn't find that very episode (Highlander) as I believe it is one of the lost ones, I started watching some other random episodes from the 1970s. I have watched a lot of Tom Baker episodes and I do like him as the Doctor. However, it's the new series and the Ninth and the Tenth Doctors who really started my obsession (I am still working through the series and am currently in the middle of Season 7). I just adore the Tenth Doctor played by David Tennant. And I also love two Doctor's companions – Rose Tyler and River Song. While my Tenth Doctors are still in the making (yes, I will have three of those represented by different types of dolls!), I have finished one of Roses.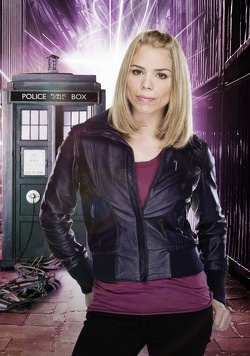 This Rose Tyler is a a customized A Girl for All Time Matilda. I replaced her original grey eyes with brown glass eyes, inserted new eyelashes and gave her a new wig. I have also made her outfit based on the last episodes of Season 4 – black jeans, pink t-shirt and blue leather bomber jacket. For all of these pieces I used various patterns by Liberty Jane (I only changed the back of the jacket to resemble the jacket that Rose wore).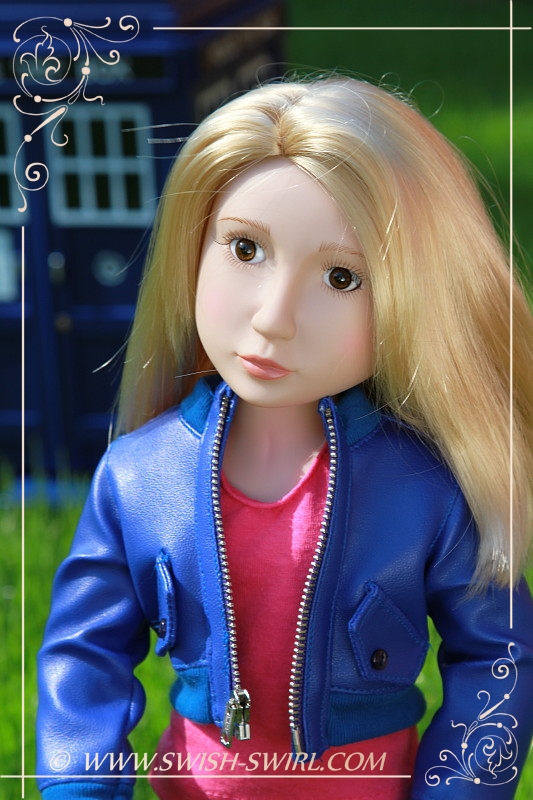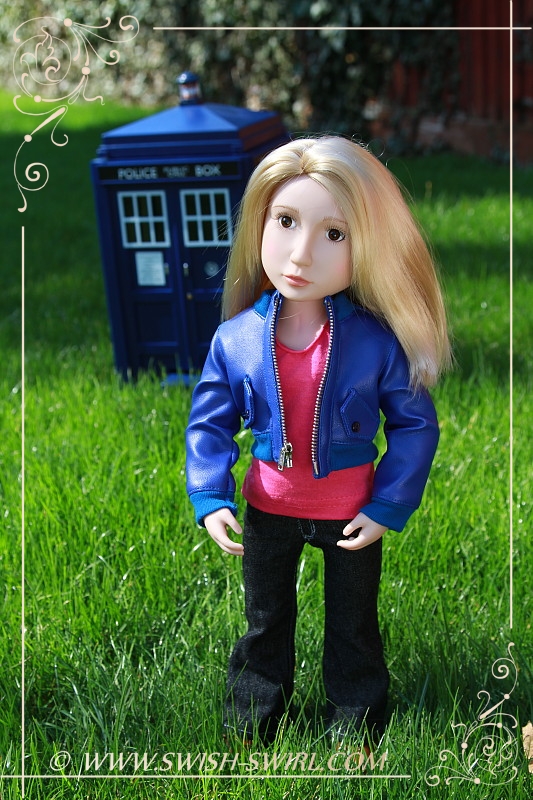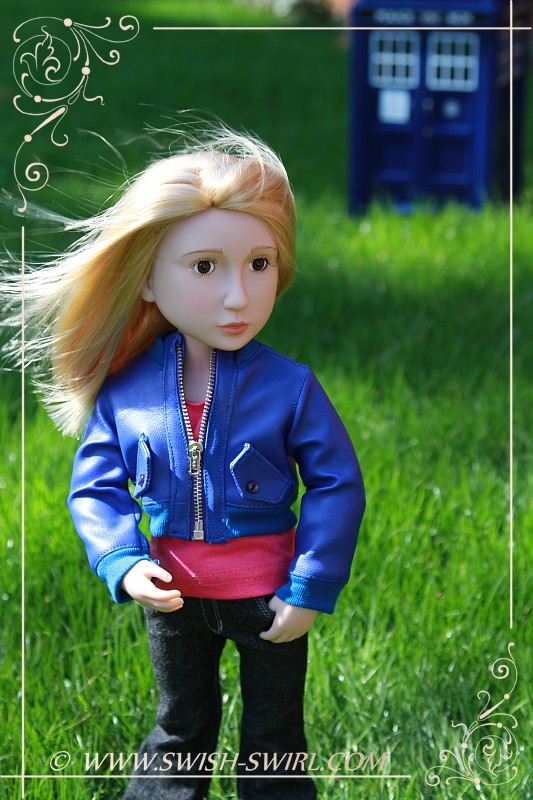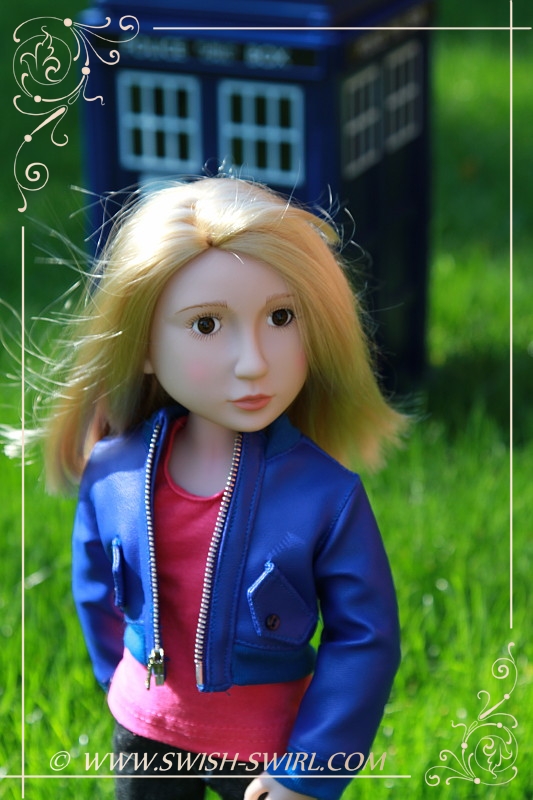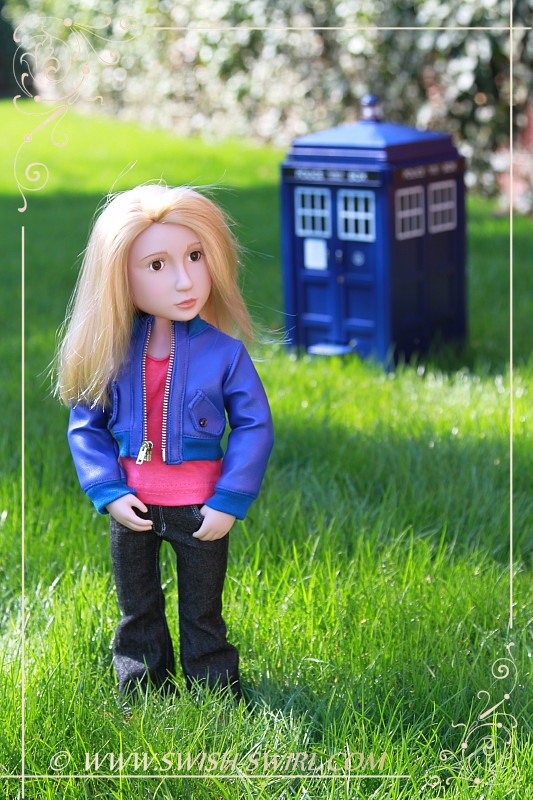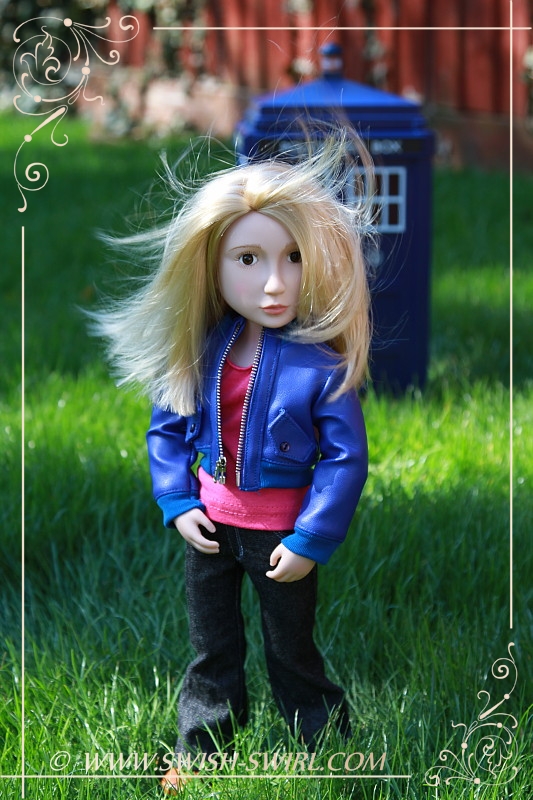 The back view of the jacket.