Returning to the Toy Fair 2016 in London. The largest doll stand at the fair belonged to Our Generation dolls. This was the very first time I saw these dolls in person. Yes, I have seen them a lot as models for American Girl doll clothes but otherwise I didn't really know much about them.
There are a lot of dolls in Our Generation collection. I have learned that there are three types of dolls – standard ones, the ones that can bend their elbows and knees and the ones with long hair which can grow.
The dolls closer. I understand these were not ALL dolls in Our Generation range but, mostly, the new ones.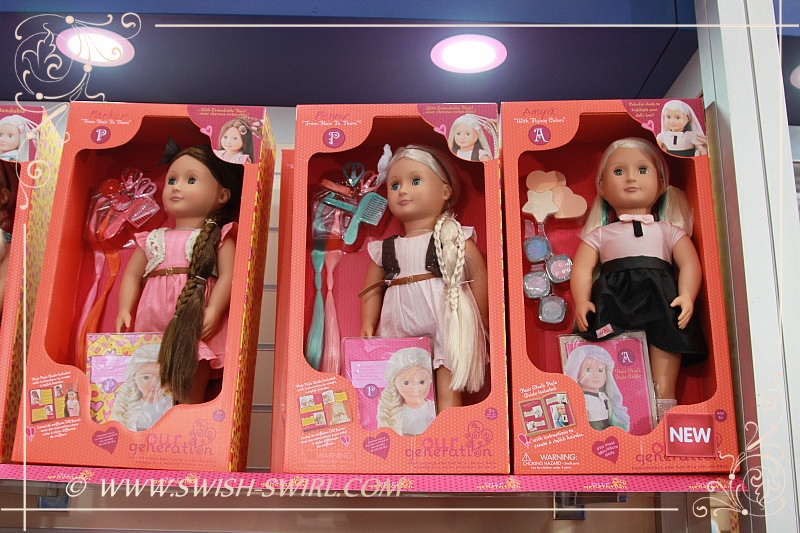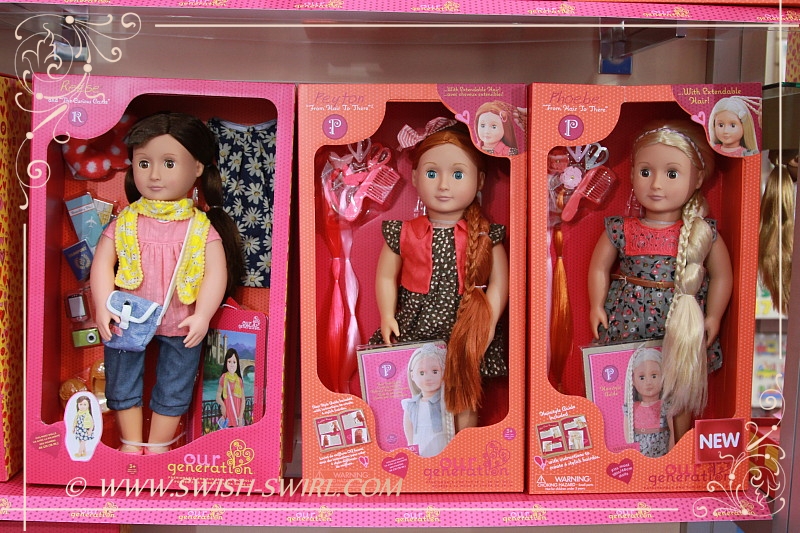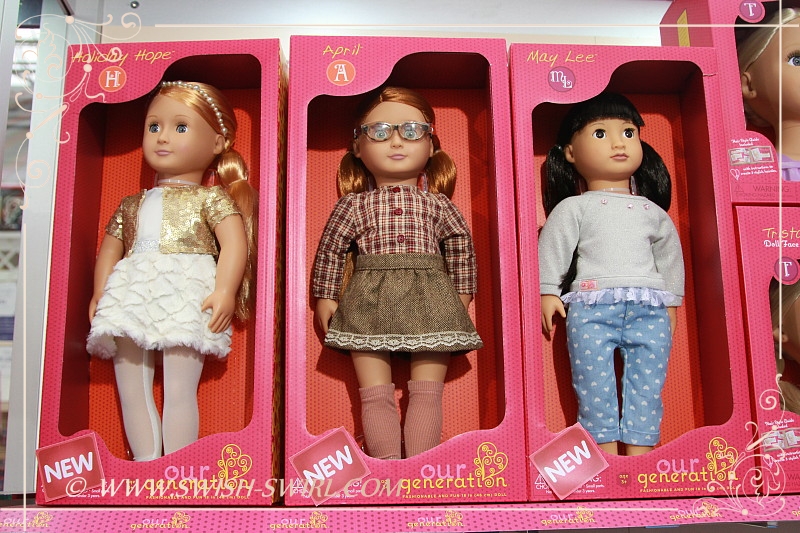 And this is the doll that has really caught my eye!! Her name is April. She is a "regular" doll which means she doesn't have bendable elbows and knees. But I think she is the prettiest Our Generation dolls I have ever seen.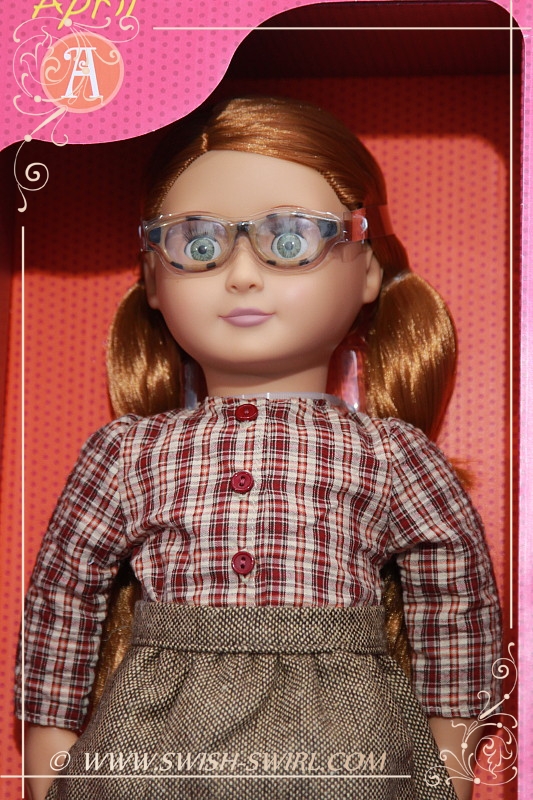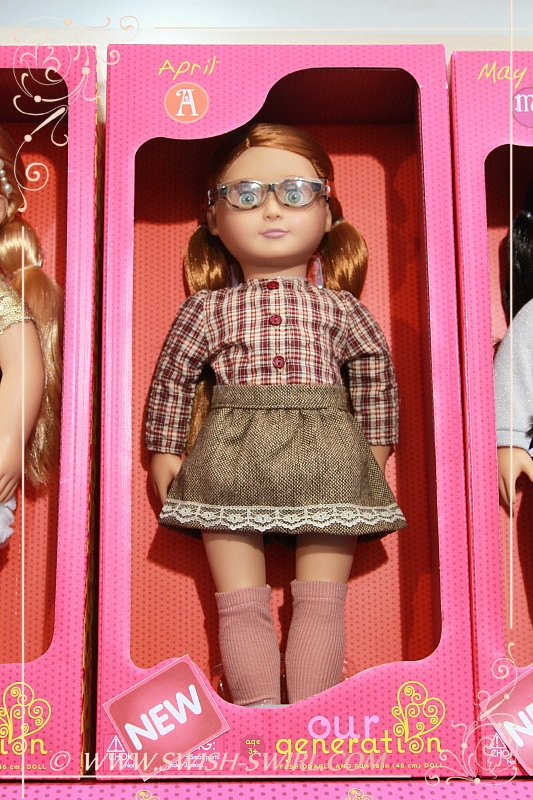 Another "regular" doll called Holiday Hope.
This is poseable doll with bendable elbows and knees – Coral. She comes with a surfing boards and accessories.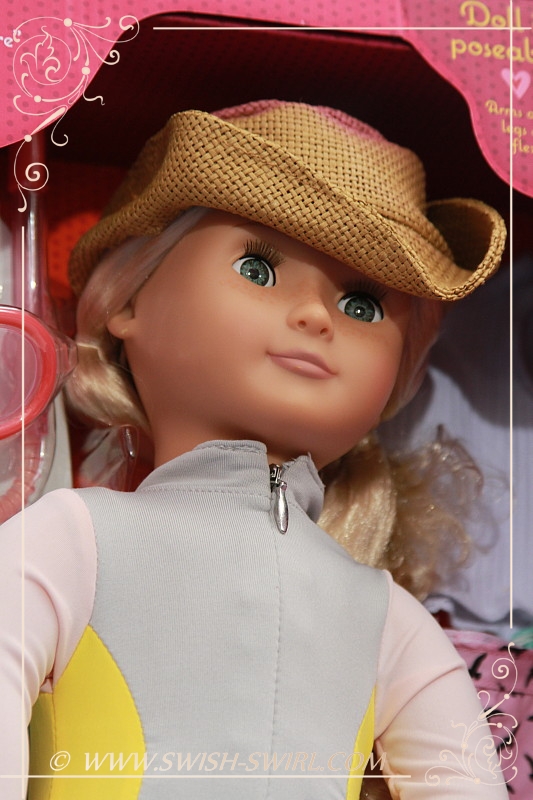 Another poseable doll – Jenny. The elbows and knees don't have visible joints so when they bend it looks quite natural.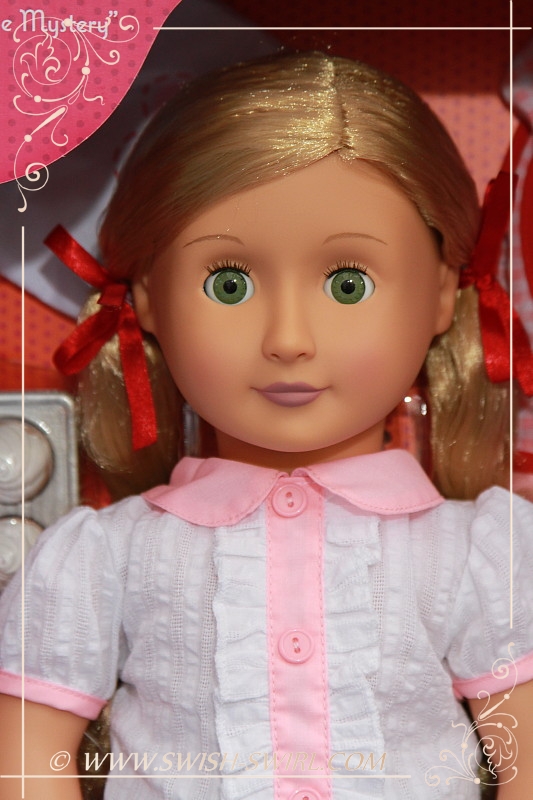 Sydney Lee – a poseable ballerina doll.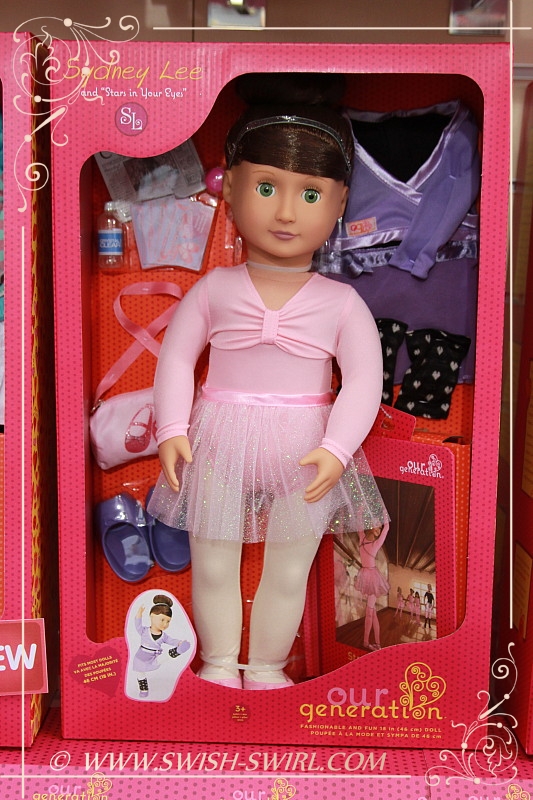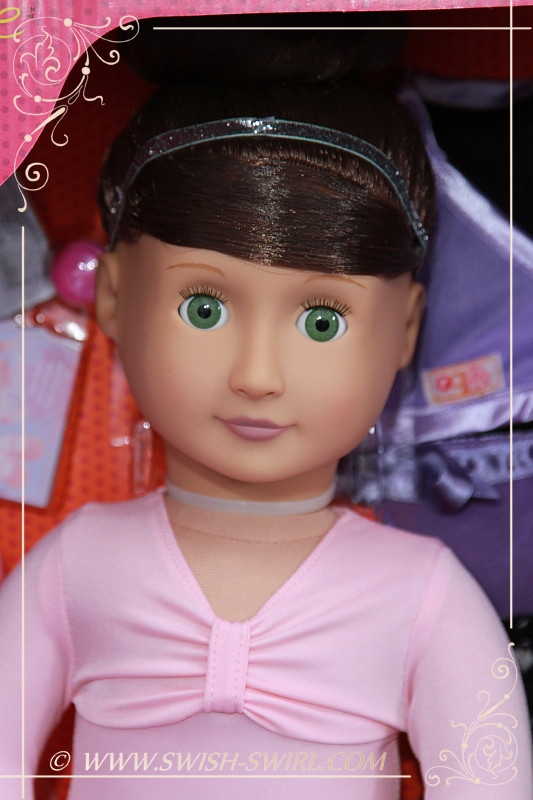 Ginger is yet another poseable doll. She comes with winter sports accessories.
And this is yet another type of Our Generation dolls – the so called "Hairgrow dolls". They have a special knob on their backs that helps to release extra hair (or reel in back in!).
This is Peyton.
And Phoebe.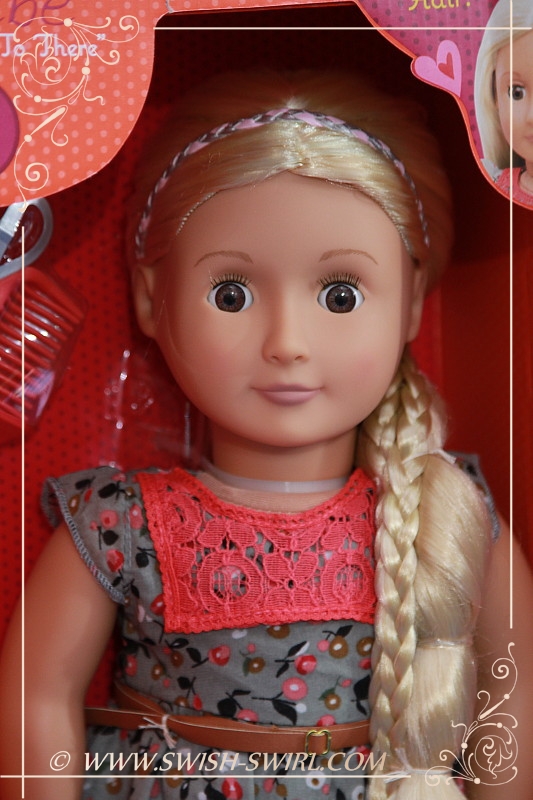 These are two more "Regular" dolls – Ella Grace…
and Karmyn.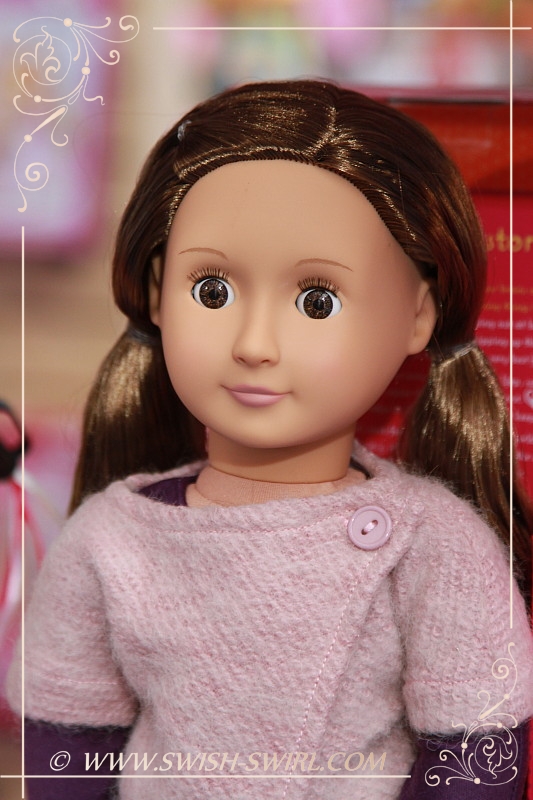 But what I really love about Our Generation dolls is their fantastic range of high quality accessories!!
Gorgeous Camping Set.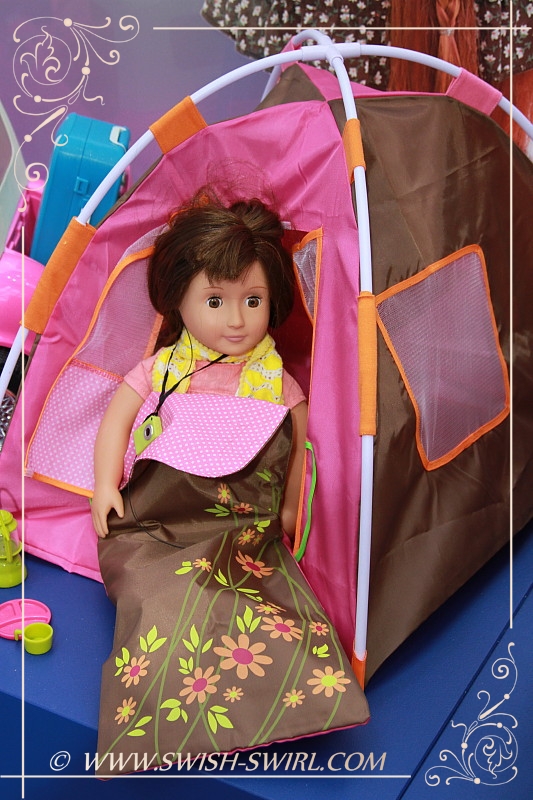 My Sweet Canopy Bed
Ride in Style Scooter – this set includes a scooter and a helmet.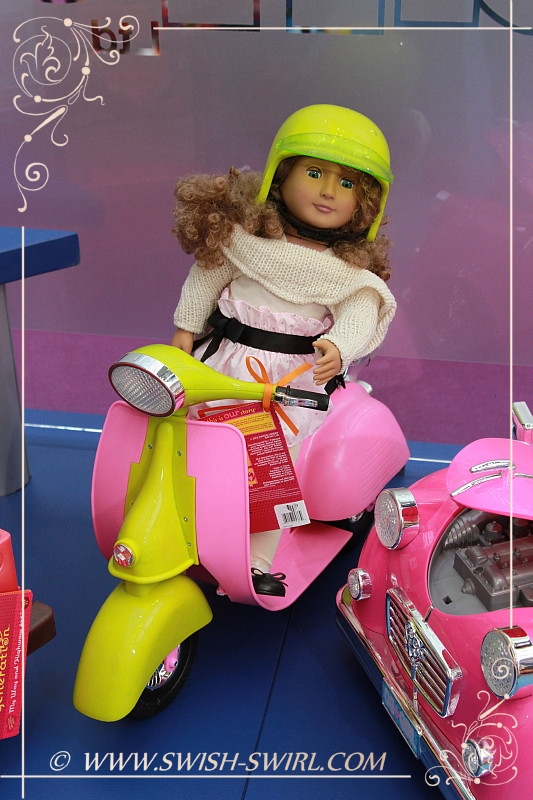 A camper with lots of accessories.
This is a gorgeous display of even more accessories!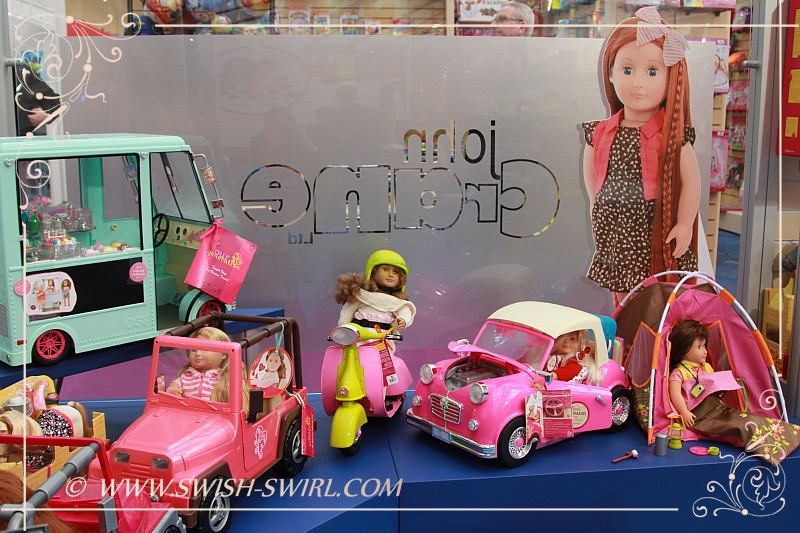 Sweet Stop Ice Cream Truck with a massive amount of accessories and extras. And on the right is my dream accessories set – It Seams Perfect.
More accessories!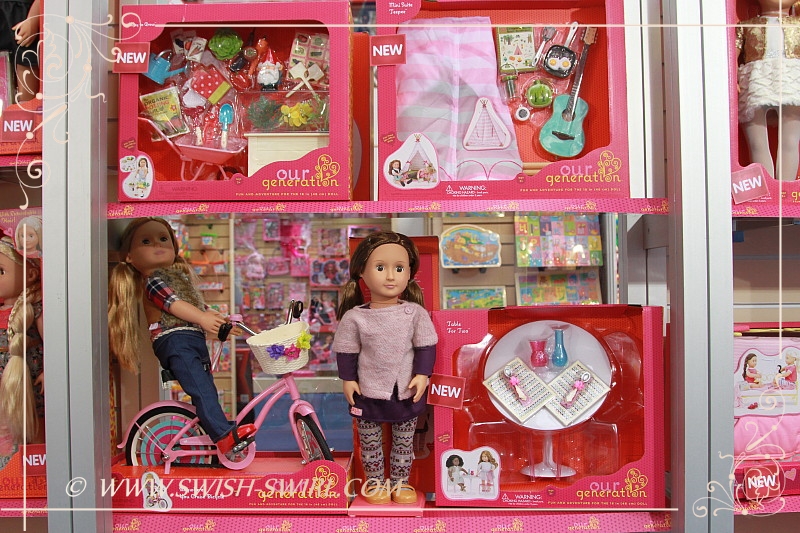 It Seams Perfect set. I really need this set for my dolls!!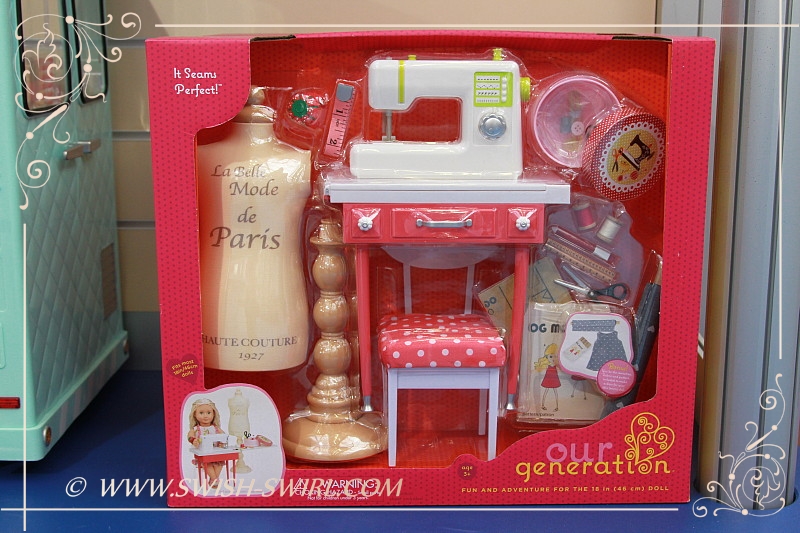 And an ironing set would compliment the sewing set perfectly!
Tumble and Spin laundry set. Isn't it fantastic!
Mini Suit Teepee – a tent with accessories for camping under the stars.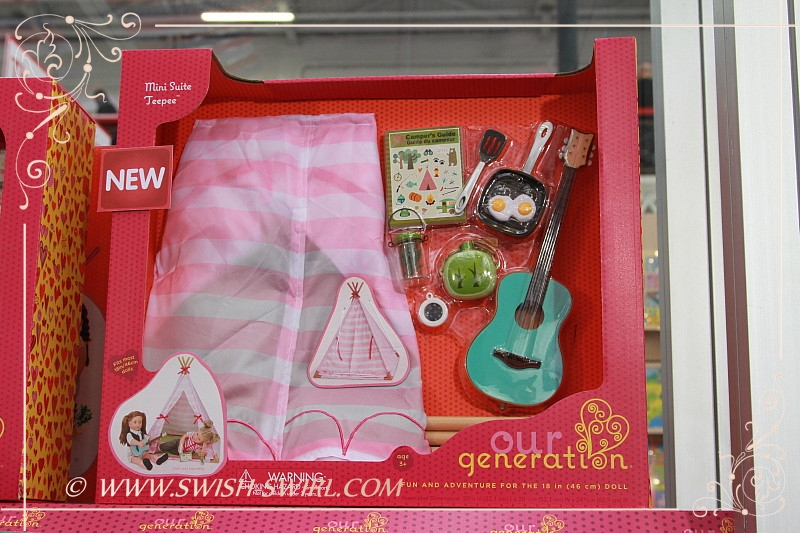 More accessories!
Well Traveled Luggage Set.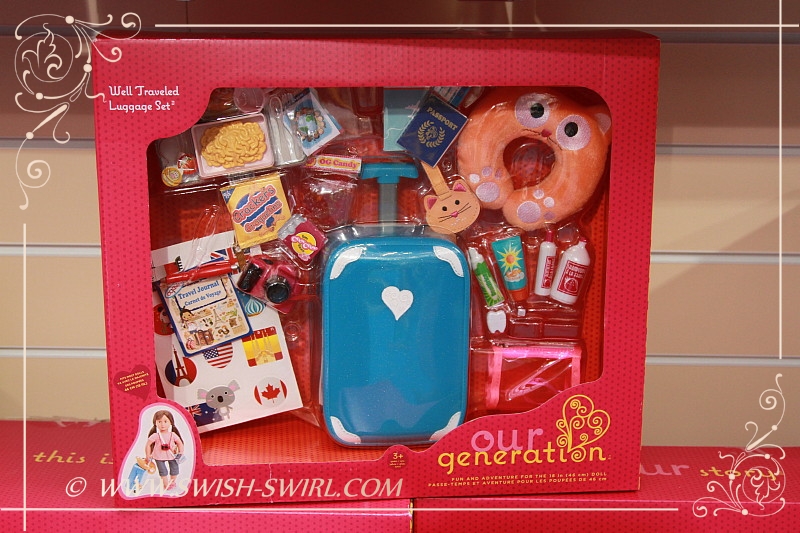 And, finally, the bike!! It is very realistic looking. Its tires look real and so does the little bell. My only wish for it to be a different colour (I think most people know by now just how much I can't stand the colour pink!). I would buy this bicycle in a flash if it was in a different colour (wishing for a blue one!).
The Retro Diner set complete with 92 accessories!
Saddle-Up Stables for girls who love horses and want them for their dolls.
And some of the horses. Aren't they fabulous!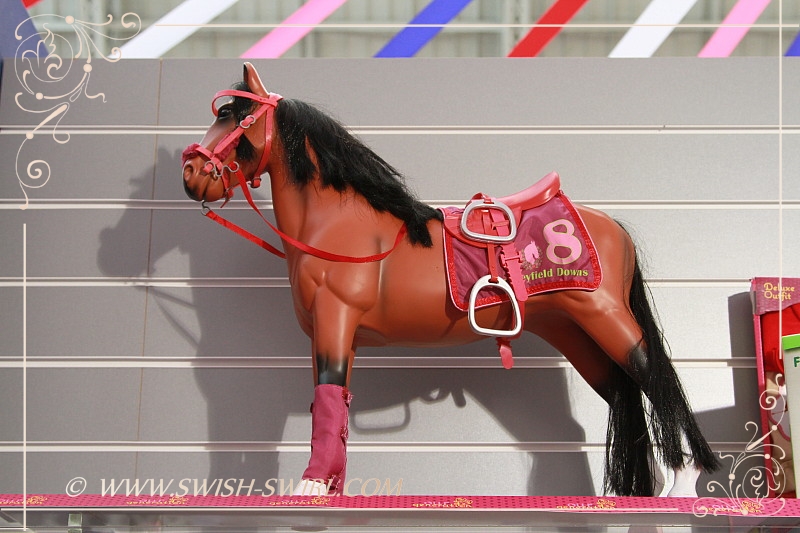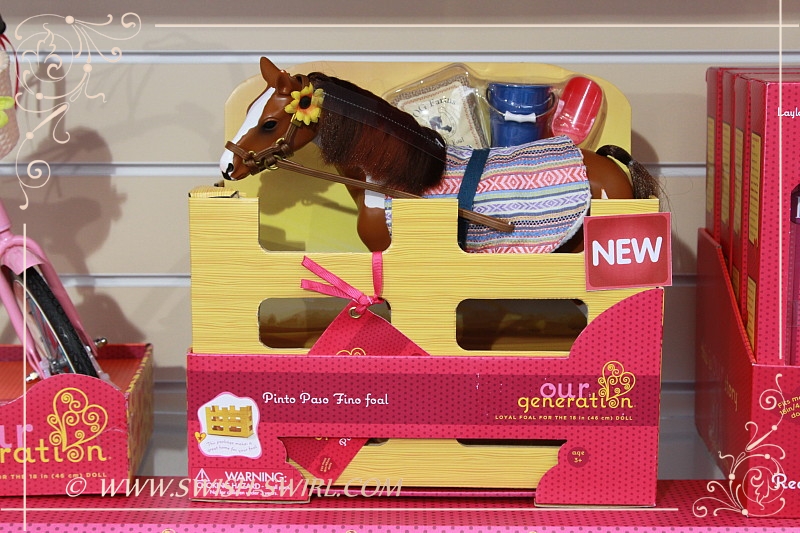 And Our Generation also has a lot of extra outfits for dolls.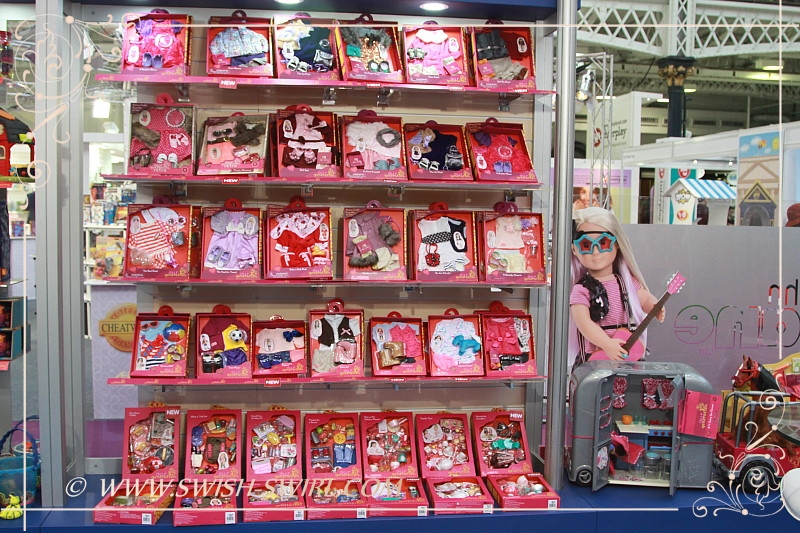 Here are just some of those that caught my eye.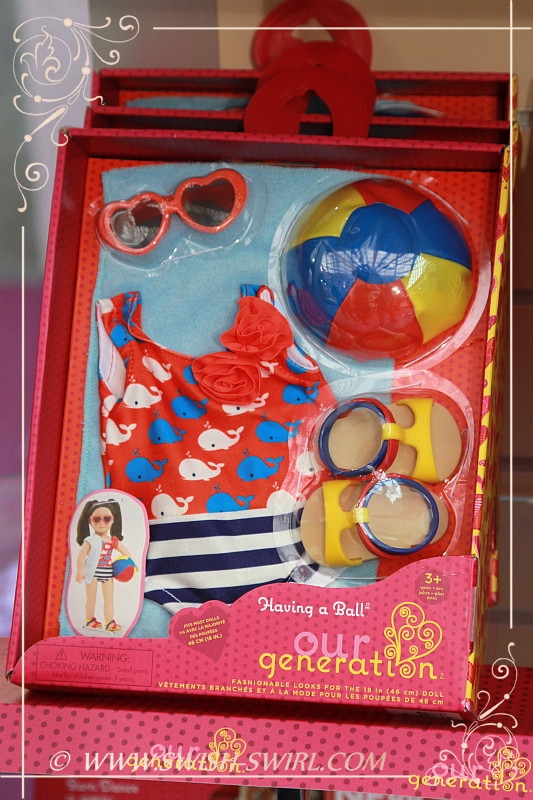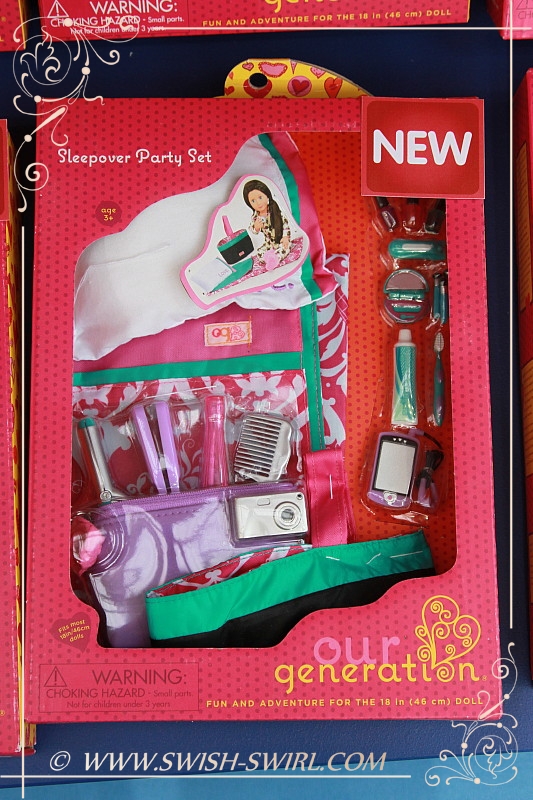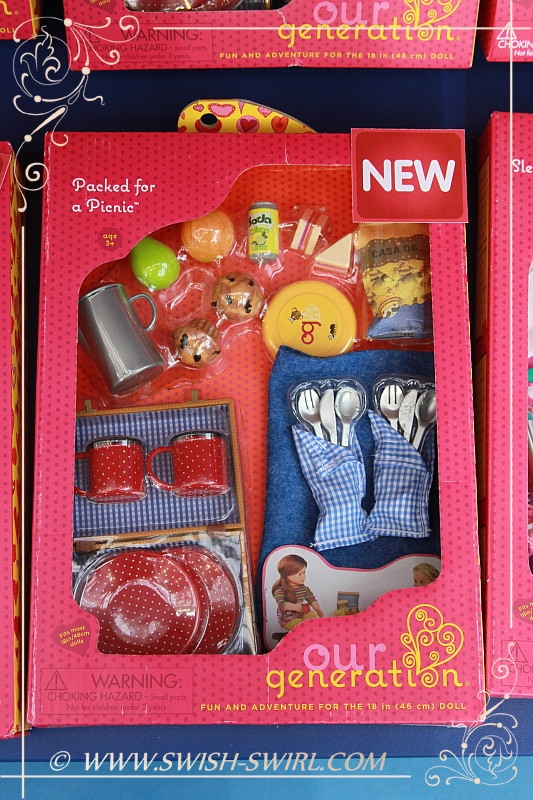 On the whole, this Our Generation stand was a revelation for me. I have learned a lot about these dolls and might even be tempted to get one (I am really curious to see those joints in action!). I knew, of course, about their wonderful accessories but didn't quite realise the extent of it!! I guess, a few of those are coming to our house soon. I will post reviews of those in due time.