This week I released my first knitting pattern. More patterns are coming, of course. But for the moment here are some photos I took of the Highlands cowls modelled on different types of dolls – just to show how many dolls it actually fits!
The pattern started with this cowl that I had knitted for the Outlander outfit I'd made for my A Girl for All Time doll Lydia. It took me a few attempts to figure it out. Now I am really happy how it fits and looks.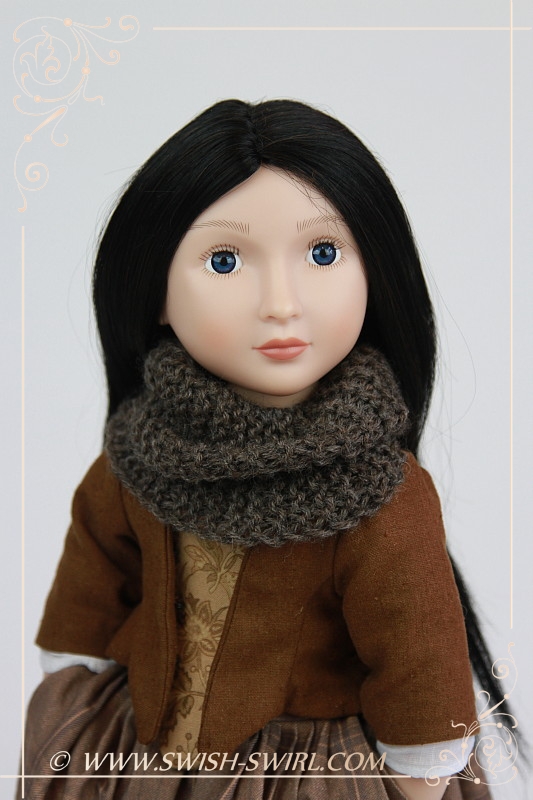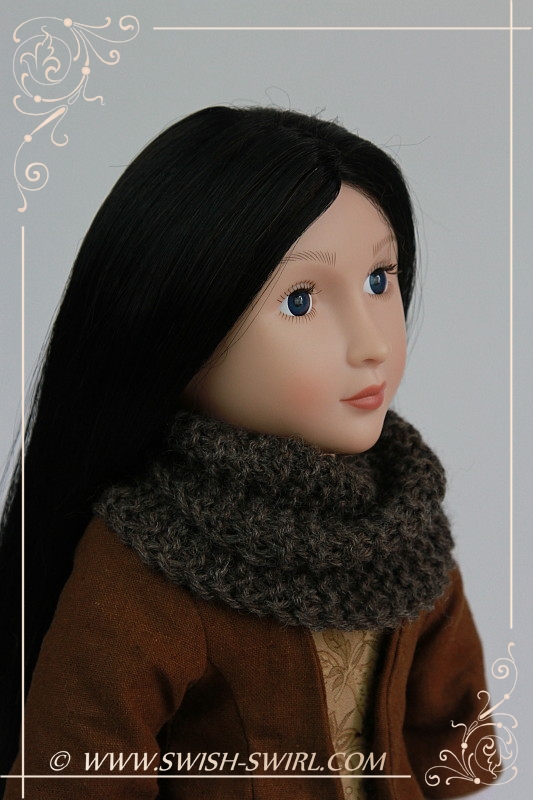 And then came the idea that this cowl is perfect for contemporary outfits, too! So, I knitted one for another A Girl for All Time doll – Sam.
The same cowl fits Sasha dolls as well.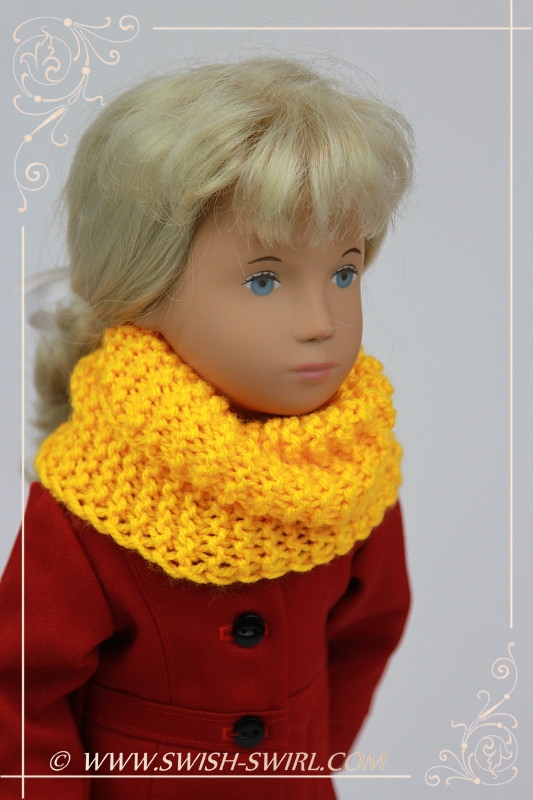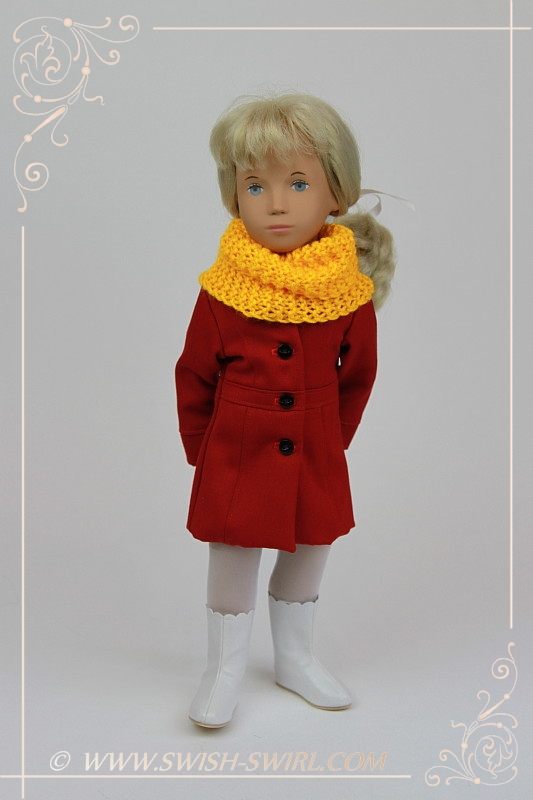 Then I decided to add other sizes, and so an American Girl and similar dolls size was knitted.
Here the cowl is modelled on American Girl doll (MAG #49),
Gotz doll Laura,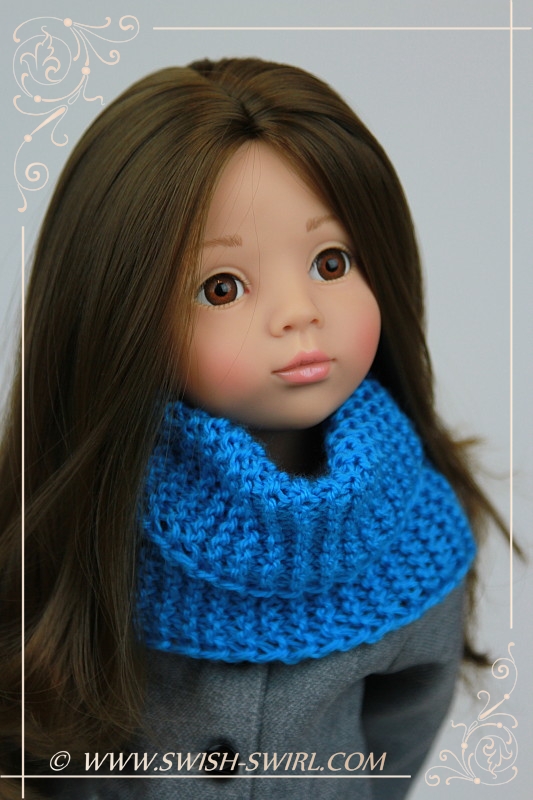 Florrie Girl doll,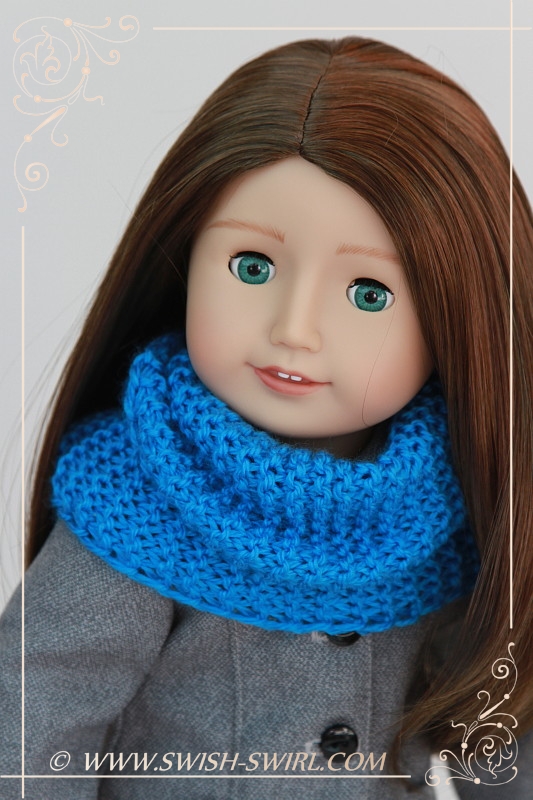 Bonnie & Pearl Beatrice,
and Australian Girl doll Emily.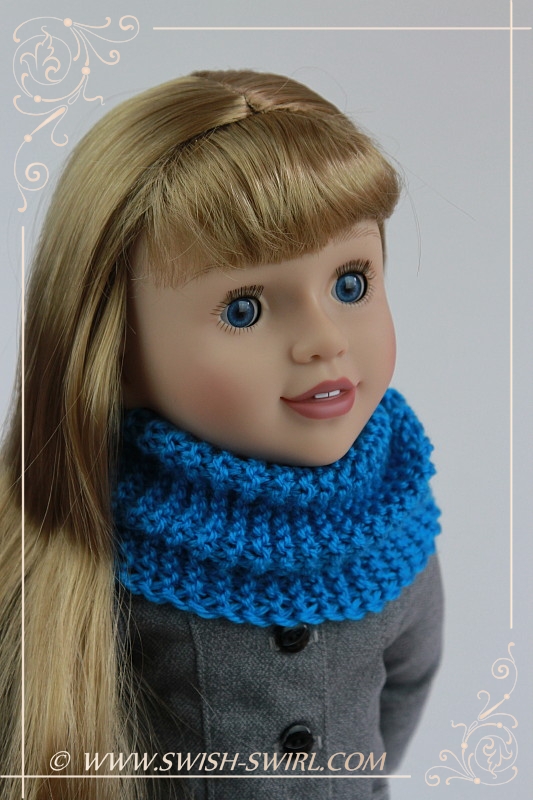 The last size is for dolls that are larger than AGAT dolls but slimmer than AG. So, this size will fit Kidz'n'Cats and Carpatina dolls (modelled on Carpatina Veronika),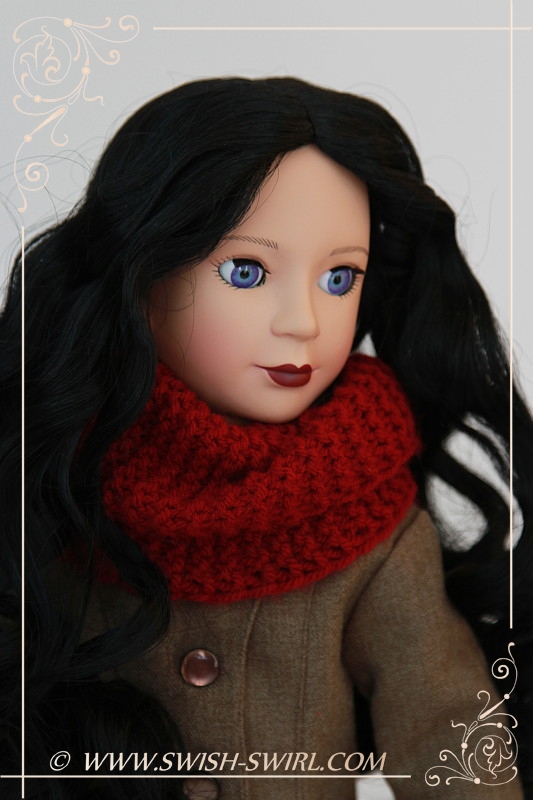 Zwergnase Junior dolls (modelled on Violet),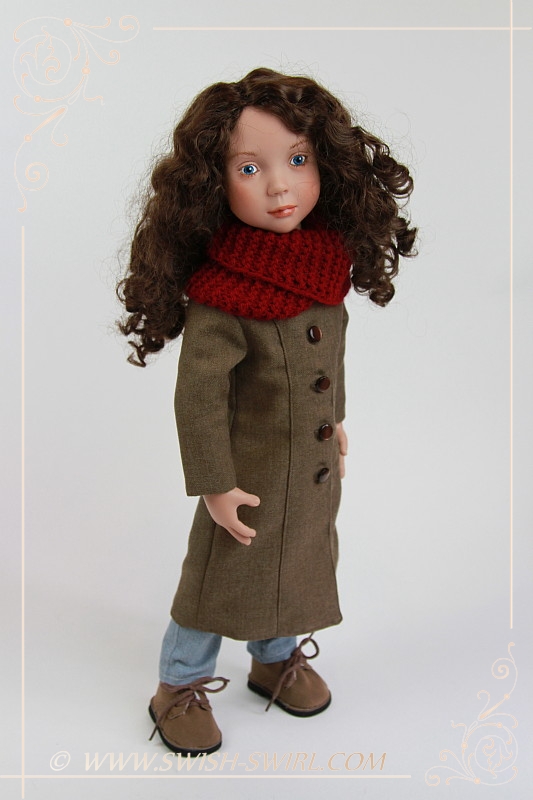 and Maru and Friends dolls (modelled on Jamie).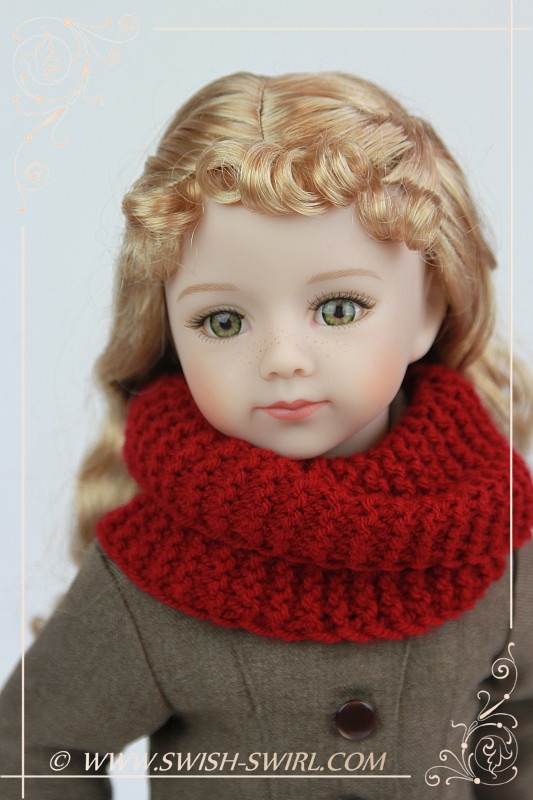 Some more group photos. A Girl for All Time Sam, Zwergnase Junior Violet, AGAT Lydia and American Girl McKenna.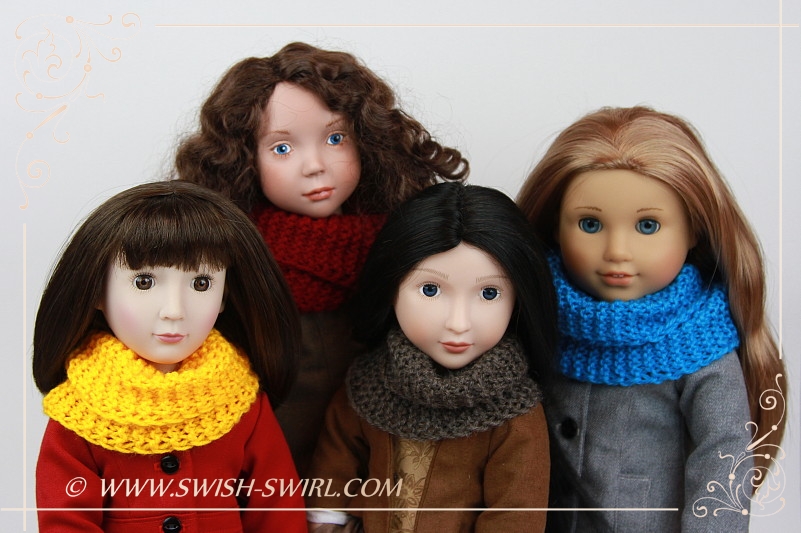 Florrie Girl, A Girl for All Time Sam and Carpatina Veronika
Kidz'n'Cats Julika, Sasha doll and Gotz Laura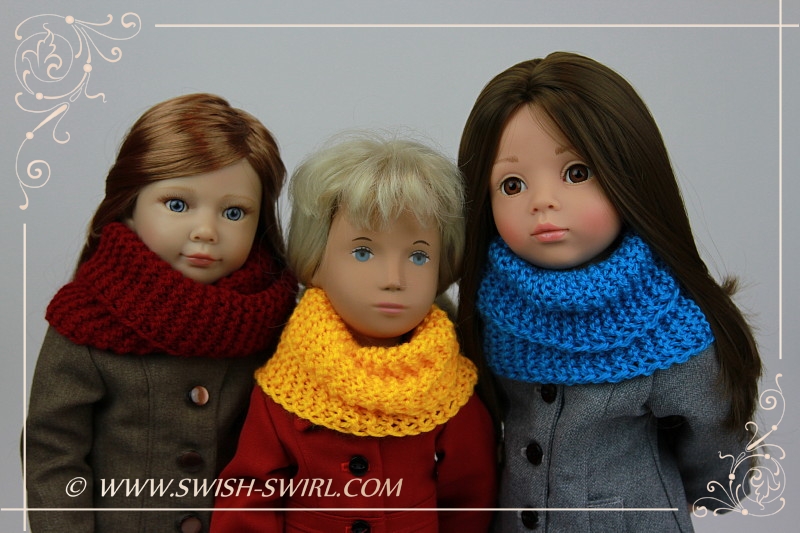 Australian Girl Emily, A Girl for All Time Lydia and Maru and Friends Jamie.
The pattern can be purchased on Etsy (please click on the photo below).