I am working very hard at the moment on a new Tudor pattern that will complement the current Anne Boleyn pattern (a sneak peek is at the end of this post!). But for the moment, the Tudor dress from the recent pattern's cover. I love how it has turned out – the turquoise gown!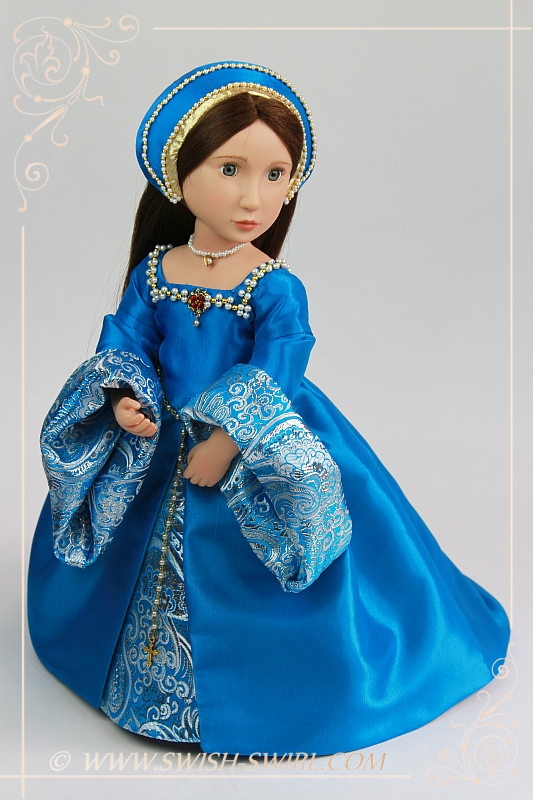 This gown is worn on top of a Spanish farthingale (a pattern for Tudor undergarments is coming!).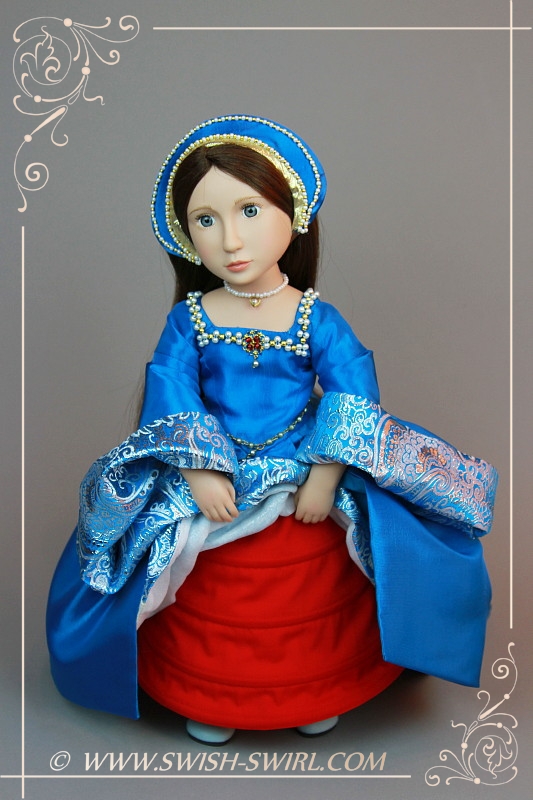 And the promised sneak peek!! The next pattern will feature foresleeves – a must for a Tudor gown!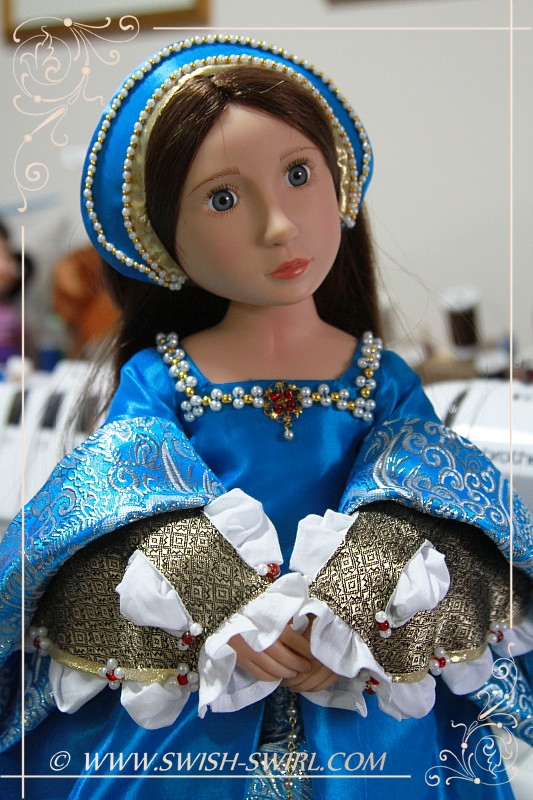 The pattern can be purchased on Etsy (please click on the photo below).