Having finished with all the items that are supposed to be underneath a lady's dress, it's time to sew the first dress for Jane.
I have decided to start with Jane's first – black woollen – dress with a lace collar.
The dress, as it has turned out, has an unusual structure. It has buttons at the front of the bodice which should make it a pelisse dress from the late 1820s. However, it appears that the skirt and the belt do not have the front closure of a typical pelisse dress. Having watched the film a few times, paying attention to this and two other very similar dresses, I have come to the conclusion that the dress also closes at back with hooks and loops and the skirt of the dress has an opening at the back. The collar is, then, either simply tucked in after the dress is put on, or, it might be a chemisette.
So, my dress will follow the style from the film.
I have started with making a pattern for the bodice. The dress will have to fit on top of the chemise and the corset, so I wrapped my doll on top of those with a cling wrap first.
Then wrapped her with a masking tape. I only needed one sleeve pattern for all future dresses, therefore there was no need to wrap the second arm.
Then I started drawing the pattern on the tape. I separated the bodice and made a pattern for one style of the dress on one side and two similar ones (but with a different neckline) on the other side.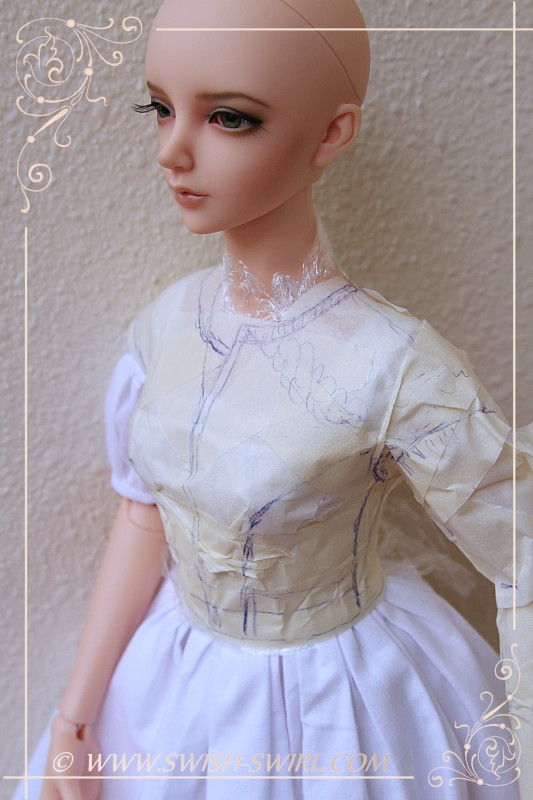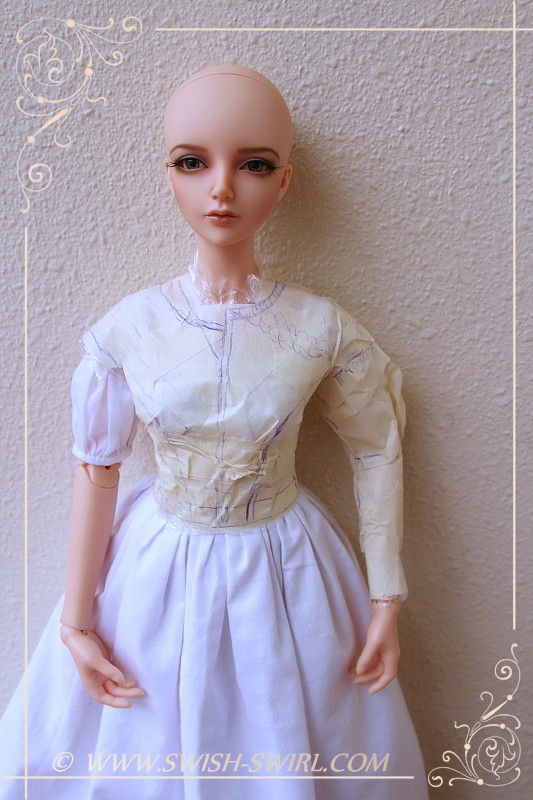 Back view:
Then I (very carefully as not to damage the corset!!) cut the wrapping along the spine and took the paper "corset" off.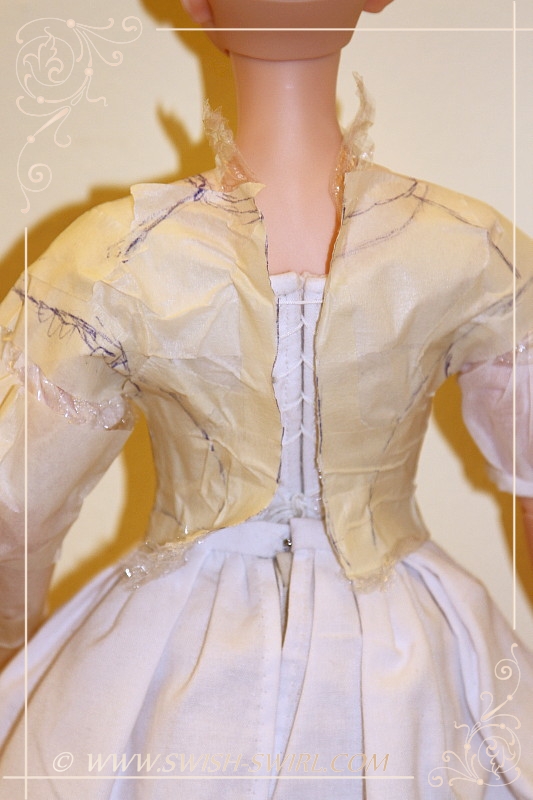 Then I cut the left-hand side along the drawn lines and traced them onto sheets of paper. That's what I got as a result – a pattern.