Once upon a time (in the first half of the 15th century) there lived a king. His name was Severus Lang Harald (or simply, Severus the First) and he was the King of Northern Lands. His Majesty had a beautiful wife named Liliana Bianca (or simply Lily). Unlike many kings of that time, Severus and Lily married for love and were very happy together. They had 4 beautiful children: a 20-year-old son Richard and three daughters – a 15-year-old Rosalind and 12-year-old twins Beatrice and Clarice, who didn't look very similar. The royal family was a very happy one.
When time came for Richard to think about starting his own family, the king began looking for a suitable bride for his son. Messengers rode out to different kingdoms and dukedoms. Portraits of beautiful girls were sent in. But when Richard saw Francesca's lovely portrait he instantly felt in his heart that she was the one! Francesca was a daughter of Louis, duke d'Anjou and king of Naples. She was kind, gentle and intelligent as well as very beautiful.
Richard went to Naples to meet Francesca, and then she was invited to visit the Northern Lands… And is it surprising that Richard and Francesca fell in love with each other? Both of them spent lots of time strolling around and talking (which I showed some time ago in another article).
And then, Richard brought Francesca to his parents to ask for their blessing for his marriage to Francesca.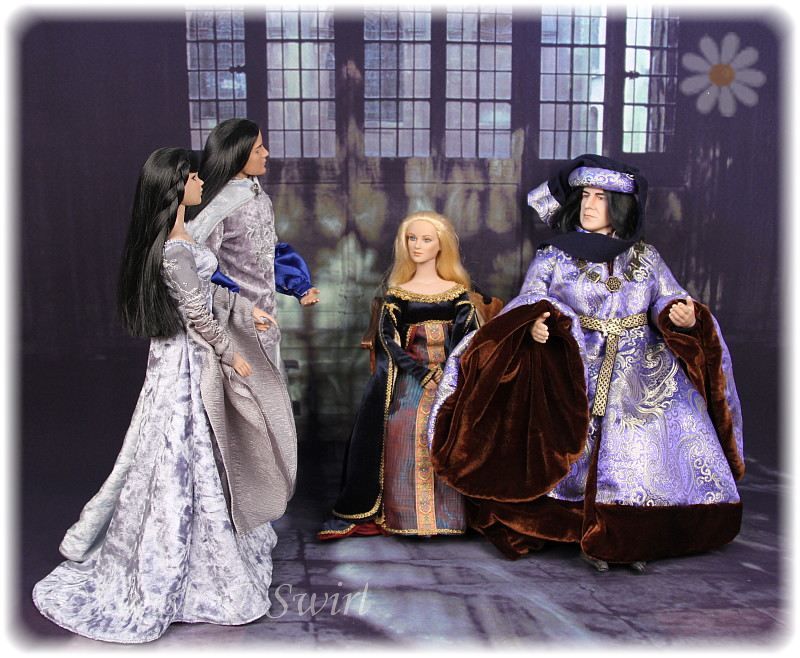 His Majesty Severus was delighted with the news.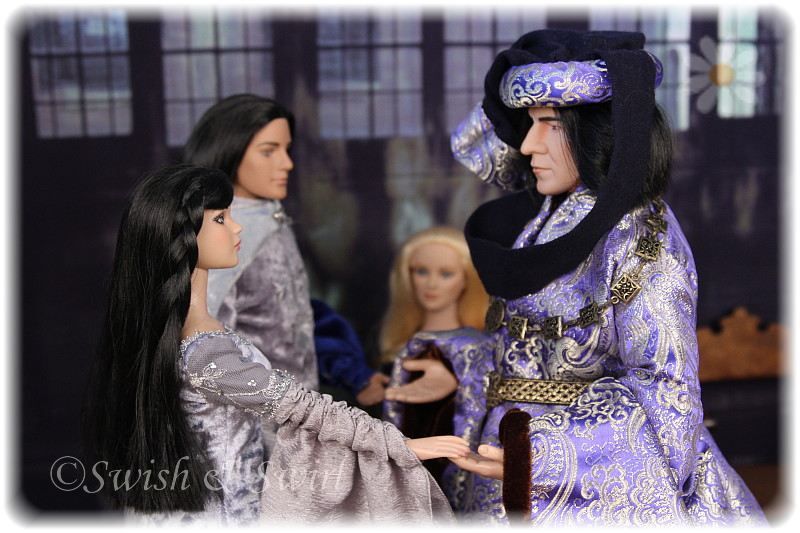 As was Her Majesty Liliana.
Richard and Francesca knelt and Severus blessed them and wished them every happiness.
He warmly welcomed Francesca to his family.
Happy couple.
And the family together.
More detailed photographs are in the gallery below: