I had some doubts about whether to show these photographs in this blog, but since they are directly connected to my North and South project (though without any dolls in this case), I've decided that it would, after all, be logical to talk about one of the locations where the North and South 2004 was filmed. In the future I will, therefore, be showing other locations of my favourite films.
So, last summer we were very lucky that on our way from London to Oxford we had time to divert from the direct route and pop in to see a village where some parts of North and South were filmed. This was Margaret Hale's lost paradise – Helstone. She grew up there and missed it dearly after she had to move to the north, to Milton.
The village is called Hambleden (Buckinghamshire) and it has often been used as a location for films. It's a very small village with the church, a post office and a square in the middle. We parked our car on this square. Unfortunately, there were too many cars parked there that day (it was Sunday), so it was impossible to avoid them in my photographs. Also, we got there only at 7pm (and left 40 minutes later), and the sun was almost setting and exactly on the wrong side for my photography. I wish my photos turned out better, but I must be grateful for being able to take them at all, right? I kept taking pictures of everything, it was hard to stop.
That's how this square and the church appeared in the film. In the North and South (2004) it was fully covered with grass and a pretty bench was put in the middle of it. Also, in reality there is a water-pump in the middle of the square, but in the film in its place there is a huge… tree! There it is visible at the front.
I immediately recognised the square – the church and the house on the left which Margaret and Henry passed in Episode 1 on their way to church…
The entrance to the church.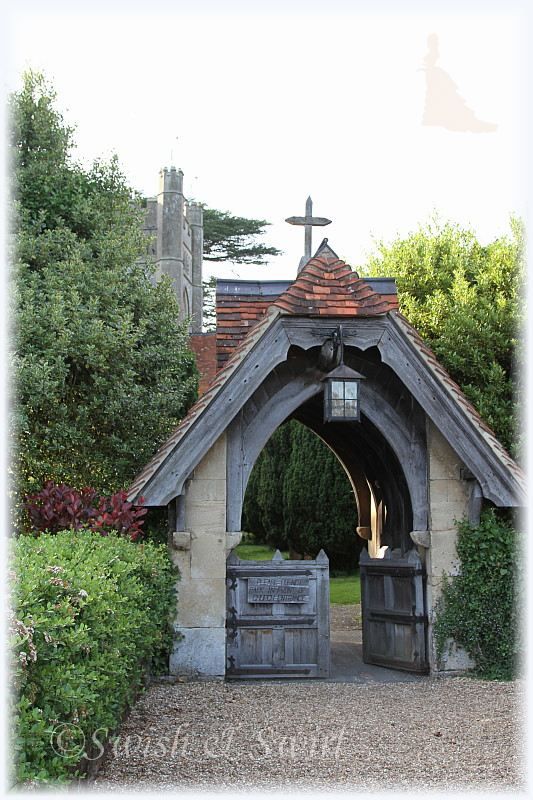 This board with church services timetable and announcements was removed in the film.
This is the entrance gates as seen from the church side.
The house on the left which Margaret and Henry passed when they were strolling to the church in Episode 1…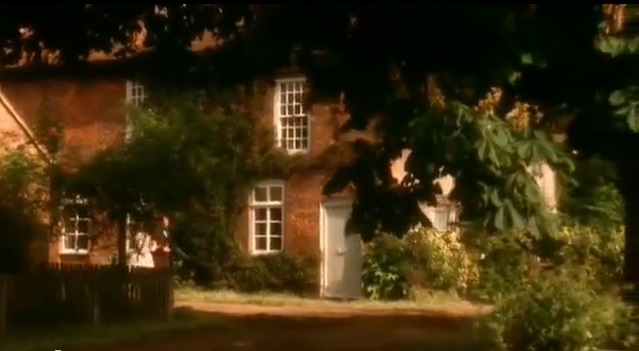 And next to which Margaret and Mr Bell had a conversation in Episode 4.
The church again. St Mary's church dates from the 14th century.
Inside the church.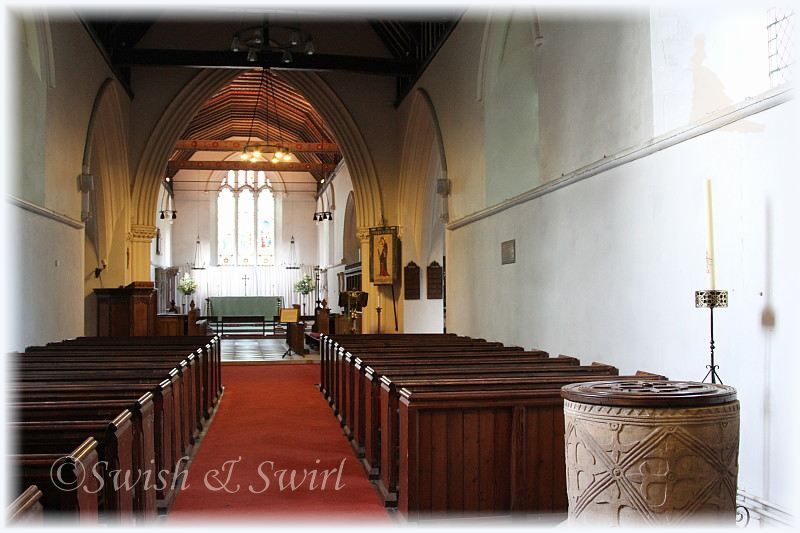 Entrance to the church.
No matter how much I tried to find Margaret's house, I simply couldn't do it. Was it filmed in this village at all, I wonder?
First, I walked around the house on the left from the church. I thought it might be that house, but no, it wasn't.
This is a view from the back of the church onto the fields. Is it possible that Margaret's house was one of them? I doubt it, I cannot see any similarities.
Then I went to the other end of the village (I still thought that Margaret's house might be located next to some fields). That's what I found there (no Margaret's house, though).
The post office and the village shop.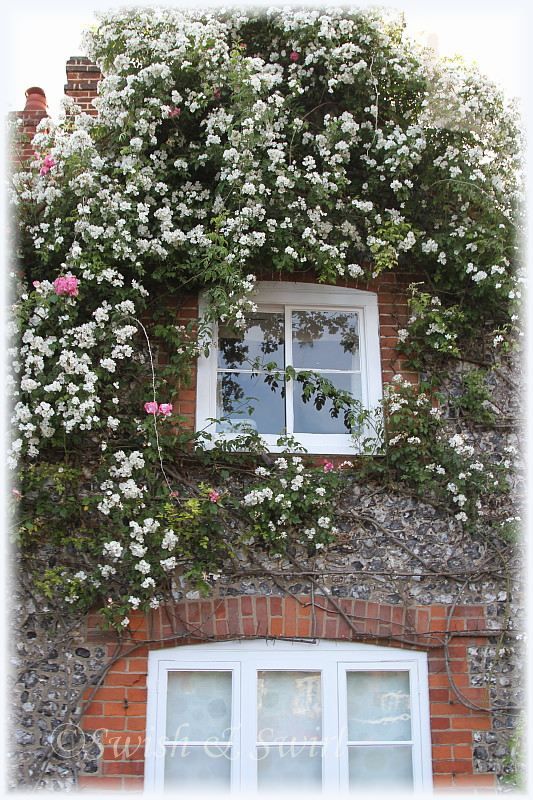 All in all, this village is really very small. Had I had more time, I would have spent more time there. I hope to be able to return there again soon and walk around without much haste. If someone has any thoughts on where I should look for Margaret's house, I am all ears!
Here is Hambleden's aerial view (the photo is not mine, I've found it somewhere on the Internet). We drove in and out of it by the long straight road visible in the top right corner of the photo.
More photographs are in the gallery below: