This is not a new dress but rather it has a new owner! It was made by my mum for 14-inch Kish dolls, and I have showed it before on a Kish doll. I was selling it on Etsy, but today I suddenly decided to try it on my Iplehouse nJID doll – Isar (that is my Beatrice). And I loved it so much on her that I cancelled the listing and am now going to keep the dress.
The dress and the beret are made of fine woolen yarn and knitted on 1.5 mm needles. The dress closes at back with tiny snaps.
Isn't Beatrice just gorgeous? And such colour blue suits her so well?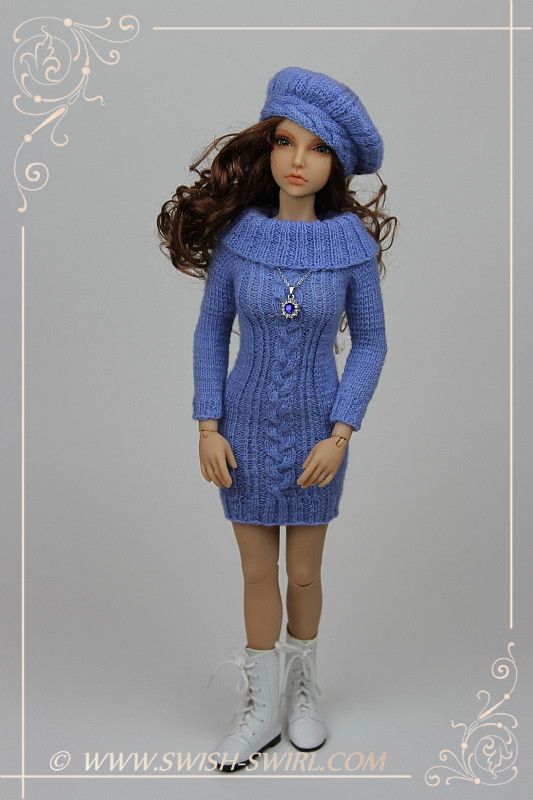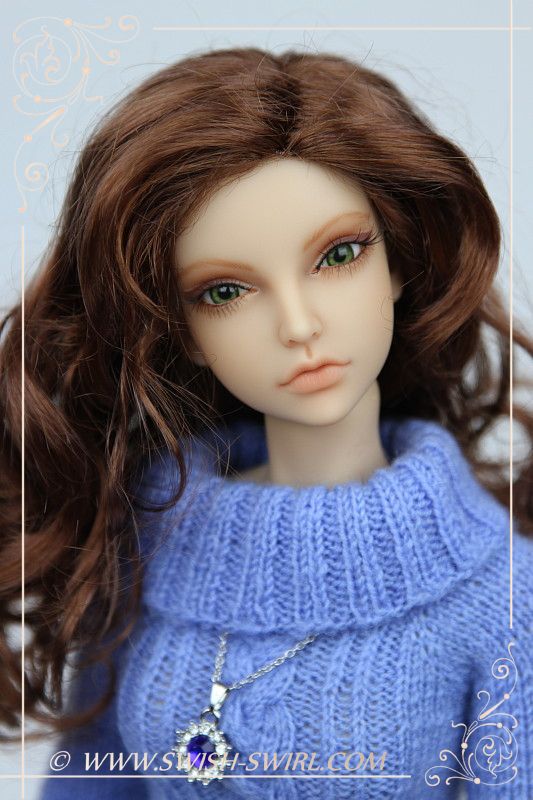 Beautiful beret.