My favourite fabric is back!!! Do you remember the summer dresses I made for Gotz dolls from this fabric a few years ago? I really love these owls on brown and yellow (unfortunately, the brown fabric has now run out). So, I decided to make two contrasting dresses for Kidz'n'Cats dolls this time. Both close at the back with zips and have yellow cotton lining for the bodice.
I am not very sure which of these dresses should be called yellow and which – brown, so I have decided this way.
Yellow owls dress.
Brown owls dress.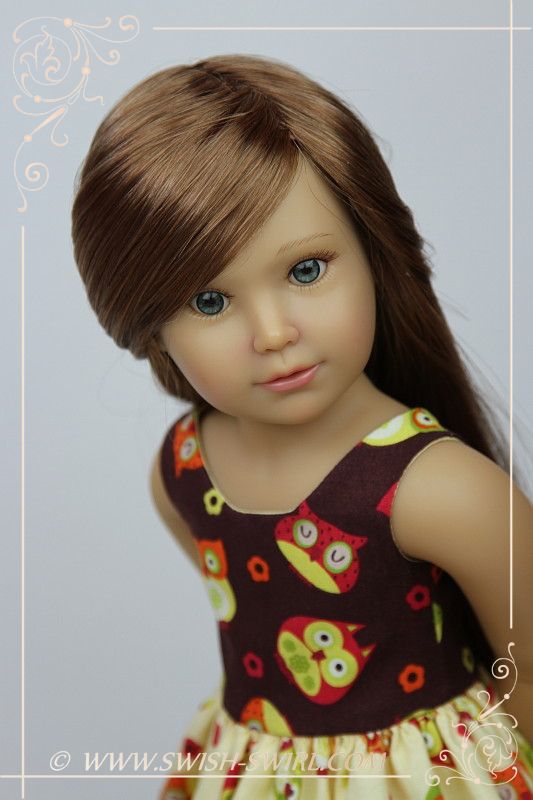 And two together again.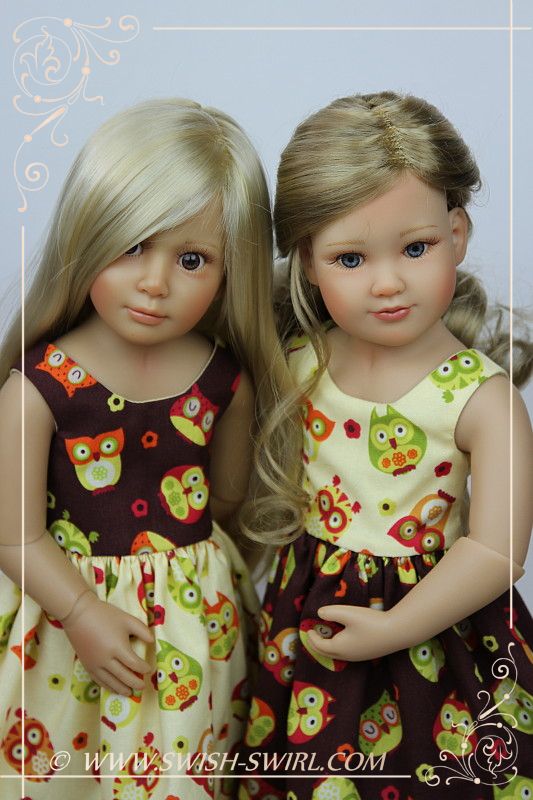 More photographs are in the gallery below.