My most recent creation using my own pattern (I hope to be able to offer it as a PDF pattern some time in the future). The skirt is made out of the fabric I love – I bought a lot of it a few years ago. For dolls I usually don't buy more than 1 yard / 1 metre of a particular print, but this I intended as a skirt for my daughter, so I bought a few yards of it. I made a gorgeous 4-tier skirt for my daughter then (my daughter still wear it a lot – she just loves it!), and the remaining fabric has been just lying waiting. I just love how well it looks on a doll. I must make another dress like this – for Maru dolls, for example!
The dress has a detachable sash but looks just as good without it. It closes at the back with a zipper.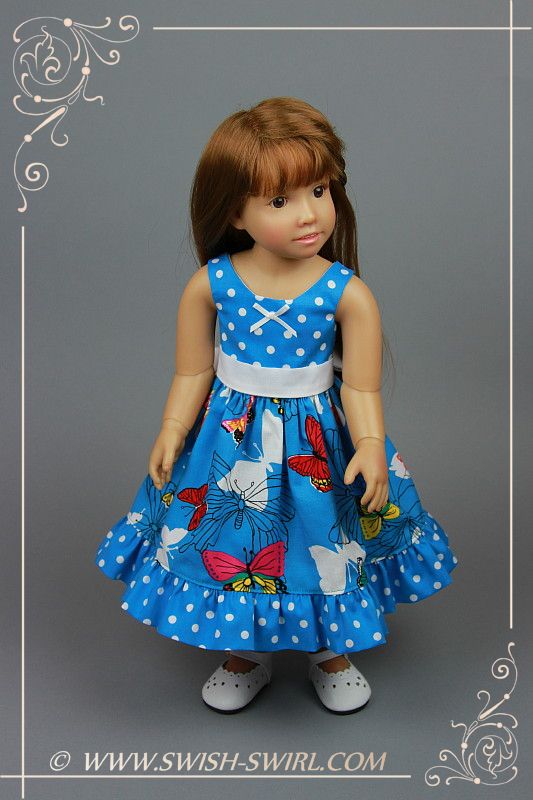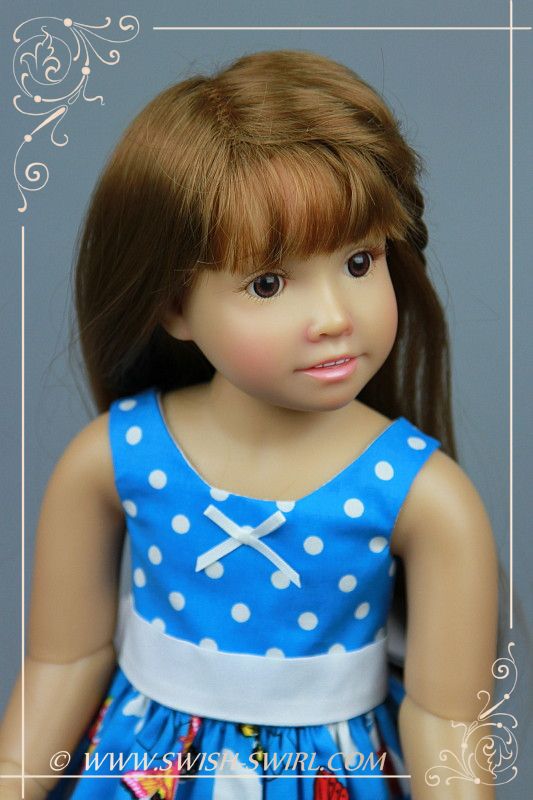 A variation without the sash.