I have finished making 1830s underpinnings for Adele Varens. They will be the foundation for three different dresses which I am planning to make for her. Just to remind you that my Adele is Iplehouse KID Lisa and she is 35 cm tall. I wanted to make her a bit less skinny with these undergarments (the doll's shoulders are too narrow to my taste) and I am well pleased with the result.
Here is the full set of underpinnings. Below I will show each item in detail.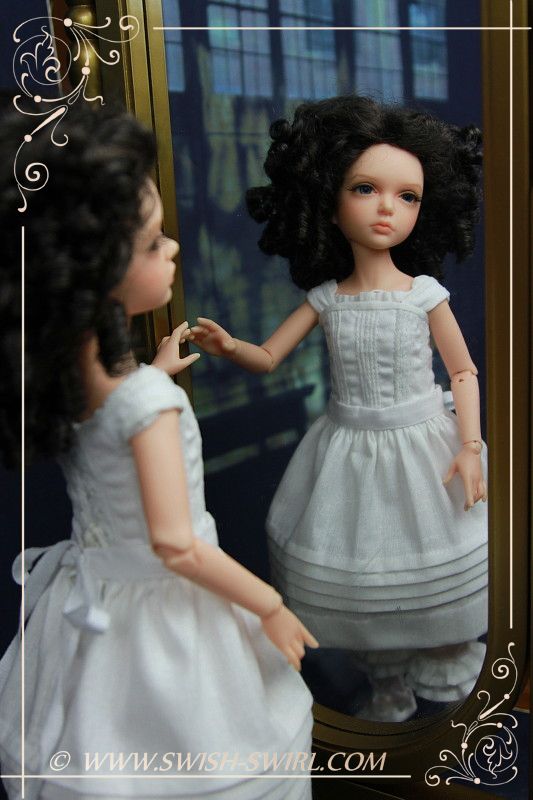 I don't have many images of Adele's pantaloons but they are clearly visible on this capture from the film. The main thing is that it is obvious that the pantaloons are long and have frills.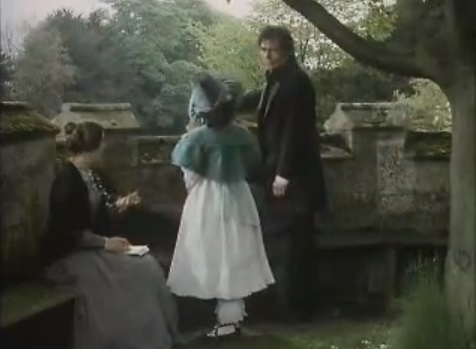 Here is my version of the pantaloons. They are 100% hand stitched.
The chemise I made is simple and sleeveless. Adele would need one with sleeves, too, but I felt one chemise is enough for a doll and she would need a sleeveless version to go with a pink ball dress. The chemise is fully hand stitched and has a drawstring around the neckline.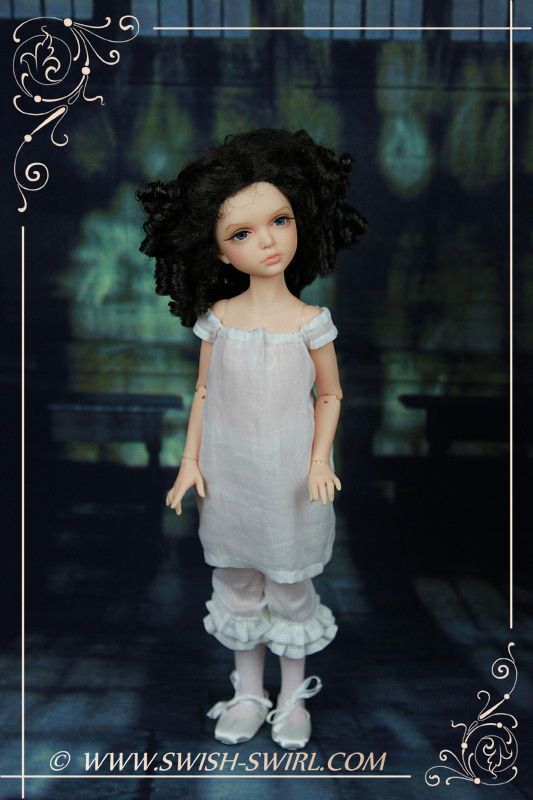 There is no obvious corset on Adele anywhere in the film, but knowing that even 18 month old girls were wearing them at that time, I have made one for Adele. Children's corsets were corded and weren't very tight, but they would provide the right posture. Here is an example of a girl's corded corset I have found, and I based Adele's corset on it.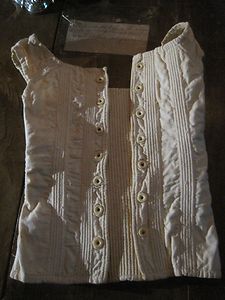 My version before I made the eyelets. The corset is 100% hand stitched.
And with 14 hand-sewn eyelets.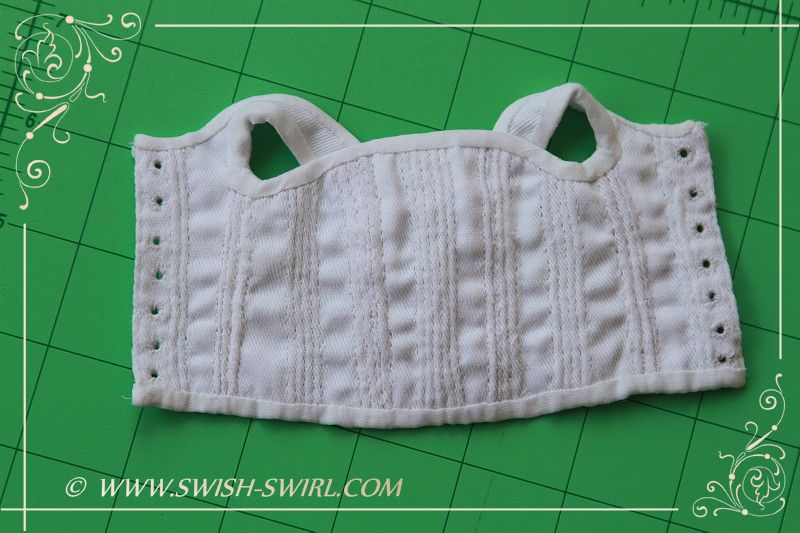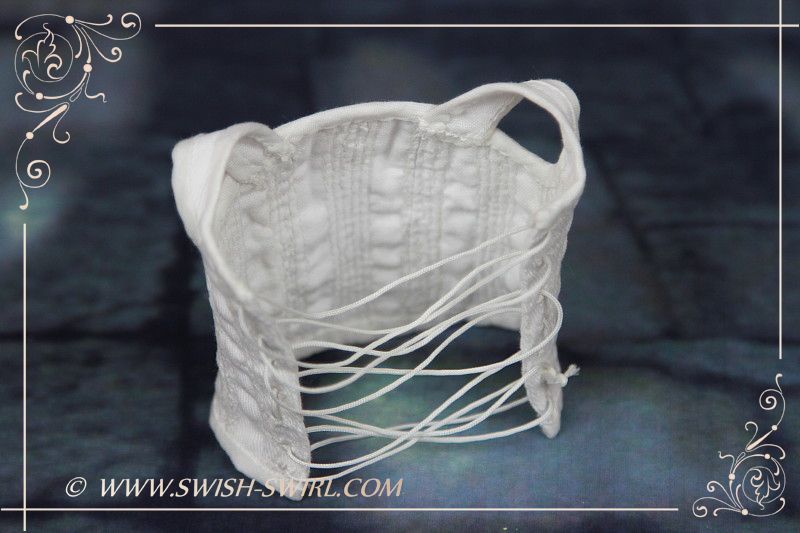 Adele putting the corset on.
My favourite lacing type.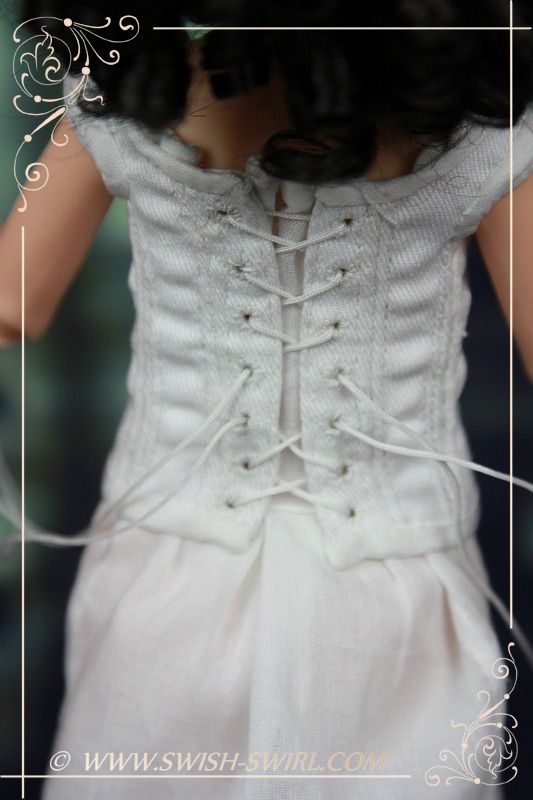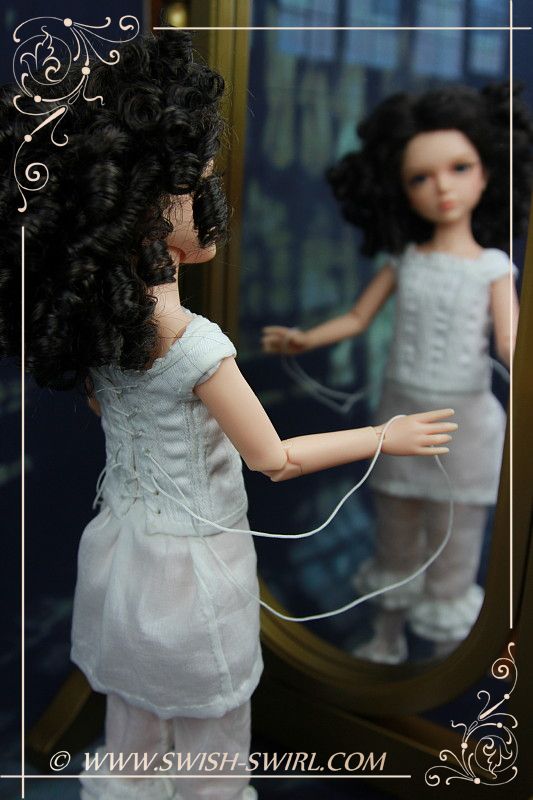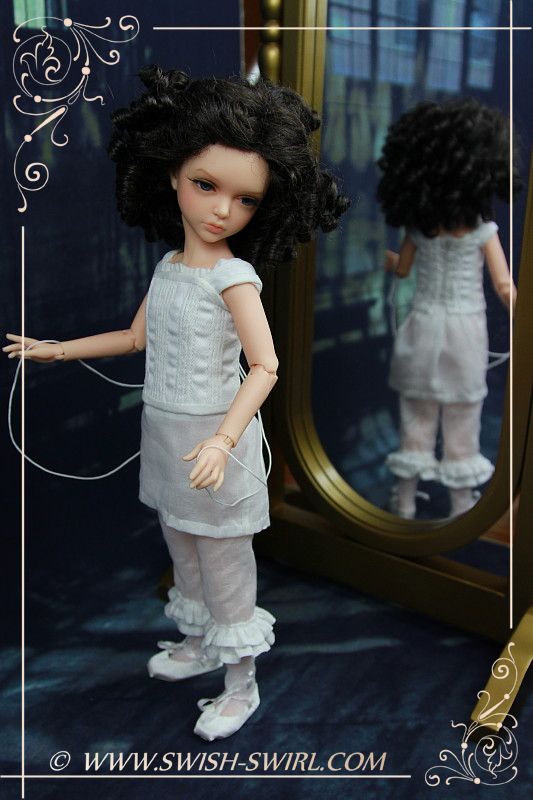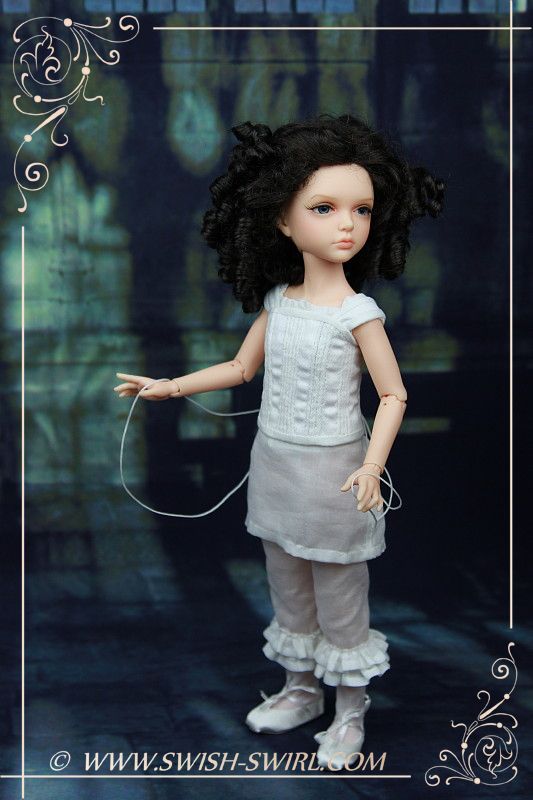 Back view of the corset.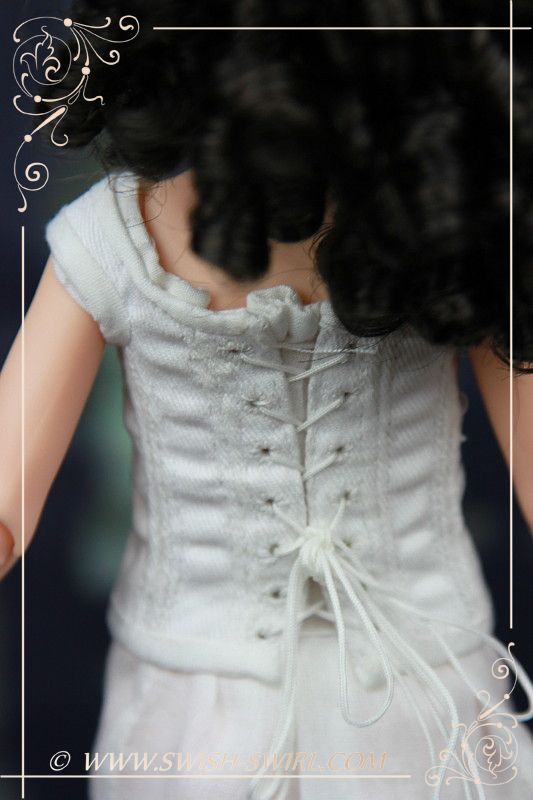 Front view of the corset.
The last piece of undergarments to be put on is a petticoat. I hand stitched it, too, with an exception of the 4 pintucks – I felt it would have taken too long to do them by hand and stitching on the sewing machine gives a similar result.
The petticoat has two pieces of twill tape sewn in the belt at the back, so it closes by tying them together.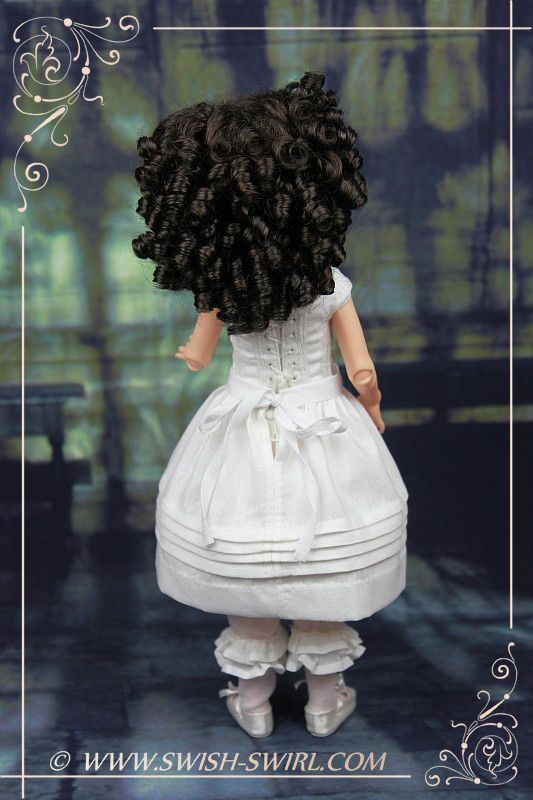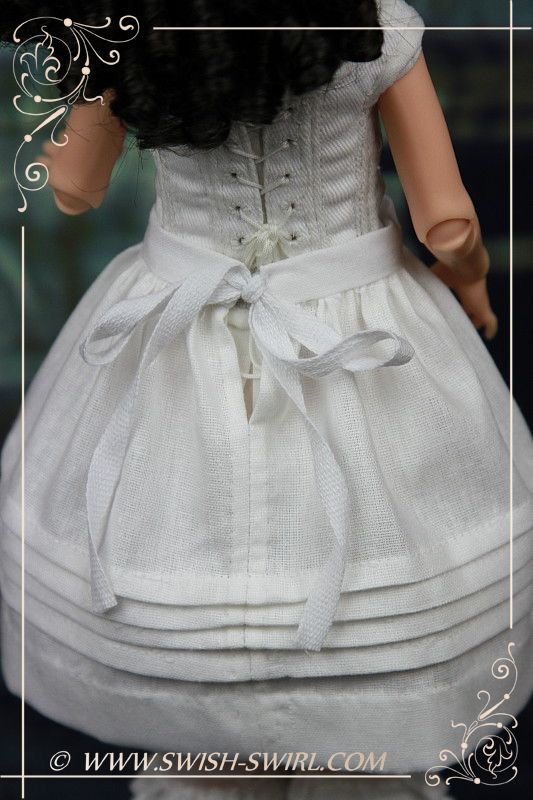 And Adele in full undergarments again.
A bonus: Adele's portrait.
The next step will be to make a dress to go on top of the underpinnings. I think, it's going to be a green dress in which she met Jane for the first time: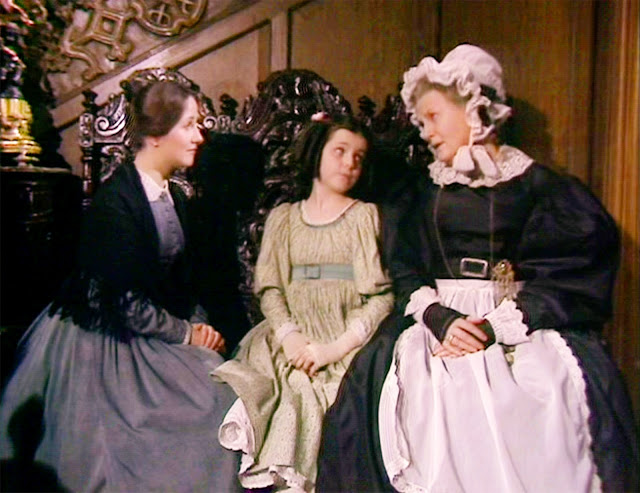 More details of the underpinnings are in the gallery below: