I am still having a holiday at the moment and here is the doll I brought to live with my mum as a model a few weeks ago. She is Catherine doll by Bonnie & Pearl. My daughter named her Erin. Otherwise, she usually goes by a nickname Bonnie in our house, but I will let my daughter call her Erin.
The first thing I wanted to do after I managed to relax a bit after all that packing and moving was to make something new for Erin. I just wanted to get her out of her original outfit which wasn't very flattering to her. I found some scraps of fabric in the colour I thought would compliment her best (blue!) and made this outfit. The top is made from a pattern by Suzy M Studio while the skirt is my own pattern. The top and the skirt close at the back with snaps.
I think, the new outfit suits Erin very well.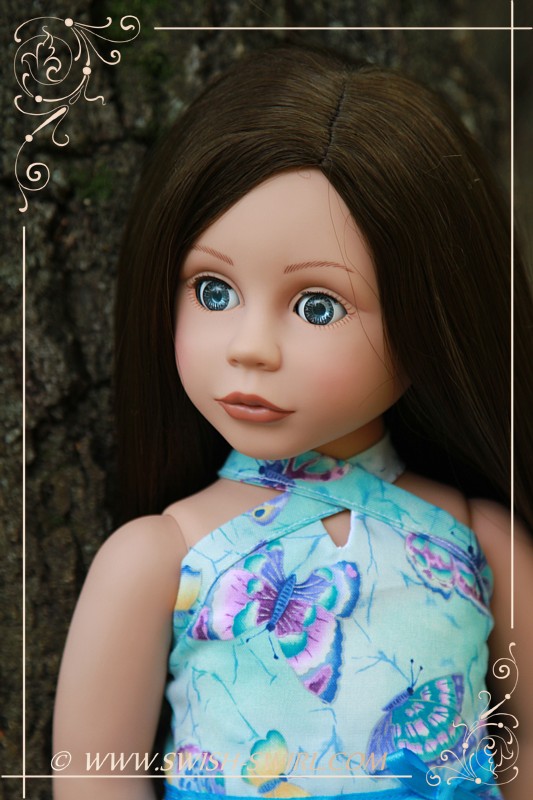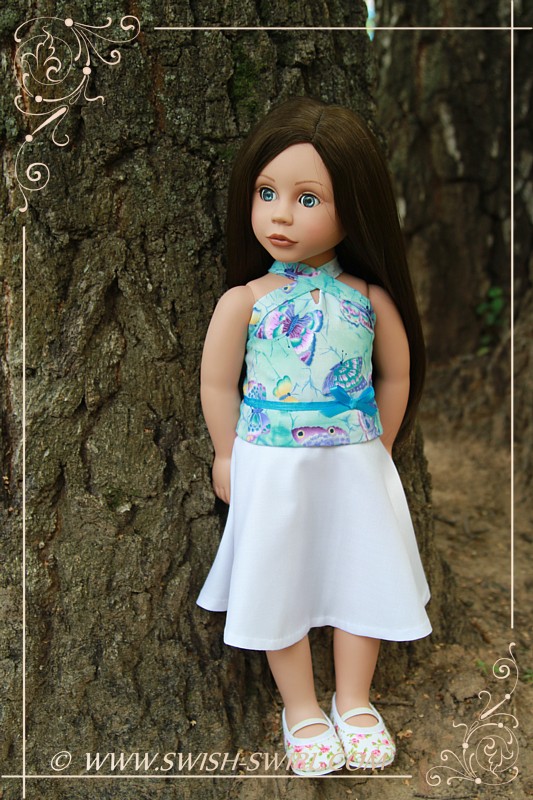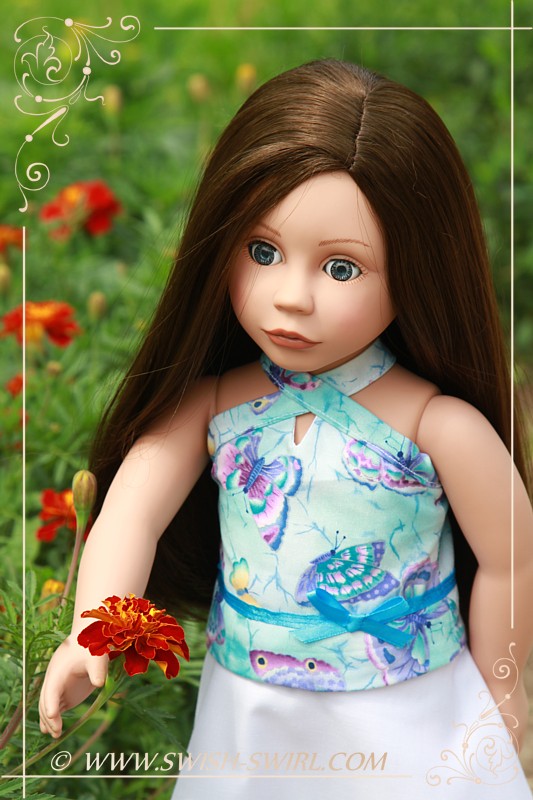 More photos are in the gallery below: