I am not exactly sure why I decided to call this whole outfit "Oxford". Perhaps, because that's the name of the coat. I have made it by reducing and adjusting the Oxford Coat pattern by Liberty Jane. It is not lined except for the hood (but I will fully line it next time I make it – it's just calling for lining!). The jeans are my own pattern as are both scarves. The handbag is adjusted from a DB Details Club pattern for Tonner dolls. And a turtle neck is also adjusted from one of the numerous t-shirt patterns for AG dolls. The model is my gorgeous Caitriona – A Girl for All Time Lydia.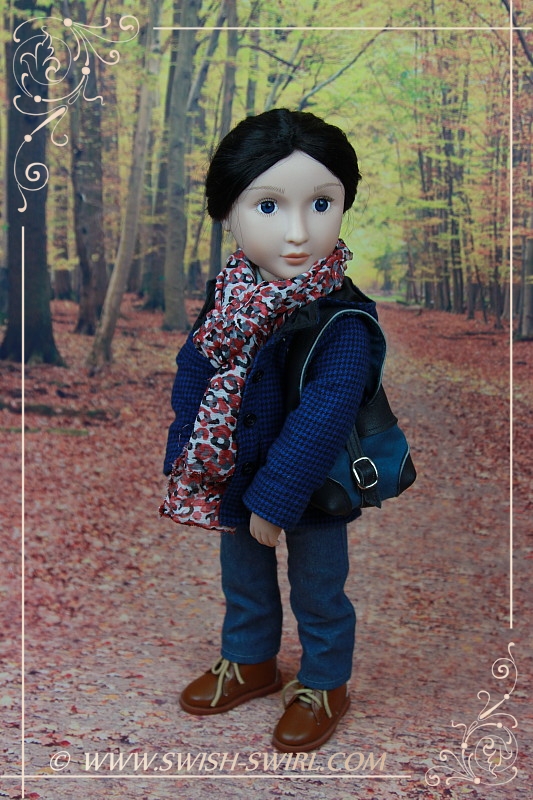 With another scarf – this one is an infinity scarf.
Oxford coat.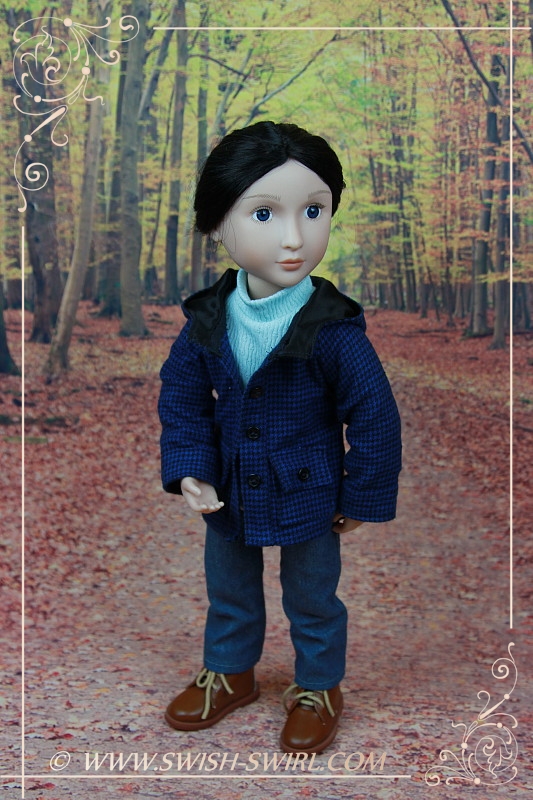 View from the back.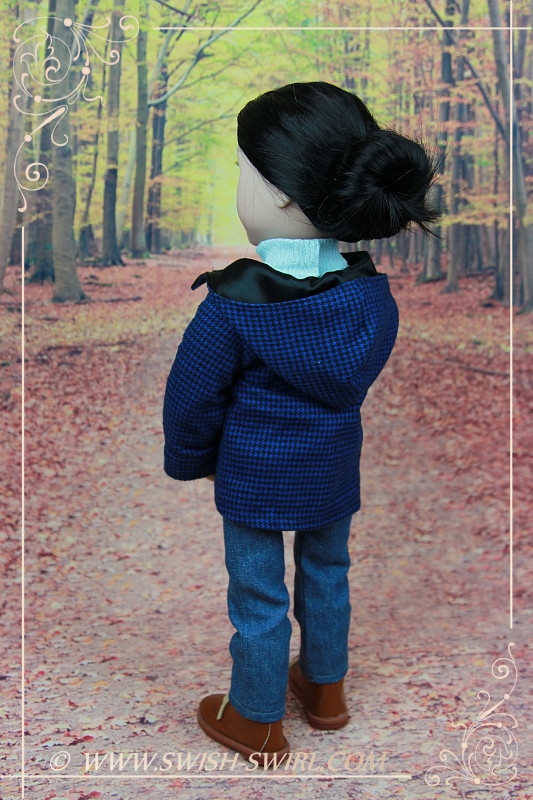 A mock turtleneck.
View from the back. When I was making it I didn't realise just how many snaps I would have to sew on! I stubbornly do not use velcro. Next time I will sew it differently in order to avoid so many snaps.
A close-up of the handbag which is fully lined.
More photographs are in the gallery below: