About 2 years ago my daughter had a Victorian Day at her school and I made a 1850-1860s Victorian dress for her. I was intending to make a matching dress for her Victorian A Girl for All Time Amelia as well but run out of time. Besides, at that time I didn't have a pattern for it and really didn't have time to figure it out myself. All I did then was to make a similar dress for a small felt doll my daughter had created herself. However, I still had bits of fabric left and then one of my favourite pattern designers Thimbles and Acorns created exactly the pattern I was looking for. So, I dug out the fabric and finally made the dress!!
Here are a couple of photos of my daughter's dress. You can read about this dress in another article on this blog HERE.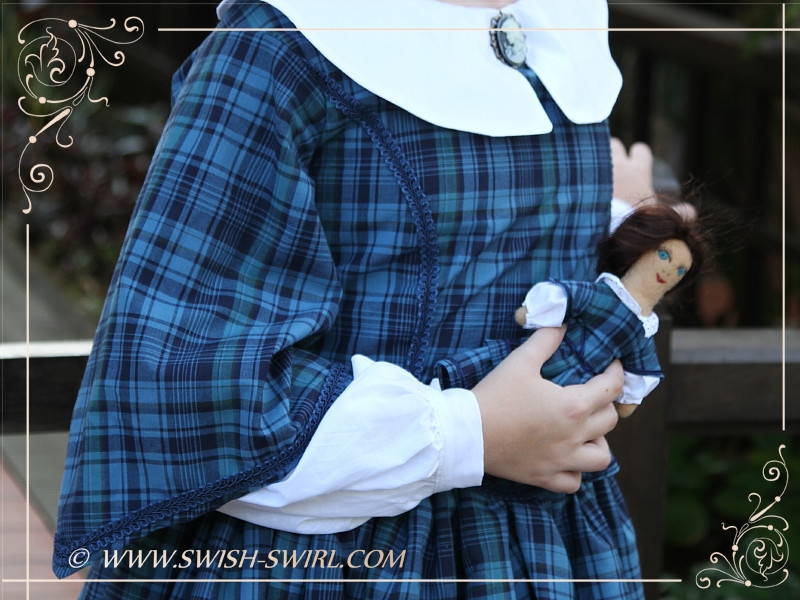 The remaining pieces of fabric that I had after making that dress were quite small (basically a narrow vertical strip along one side of the fabric), so I had to get creative  in matching all those checks and especially when making the skirt (there wasn't enough width so the doll's skirts consist of about 3 panels each). The only difference with my daughter's dress is that the doll's dress has a belt. I have made some changes to the original pattern of the skirt because I needed two skirts and not one and I also used a different way of  making the pleats.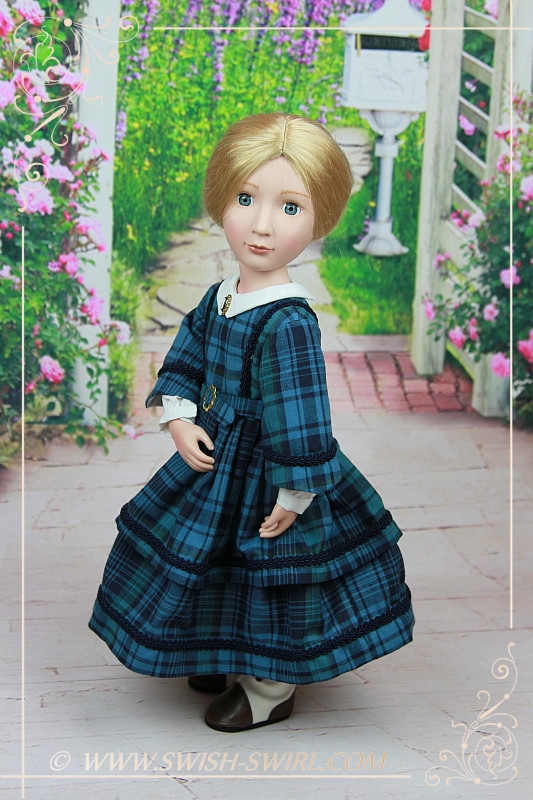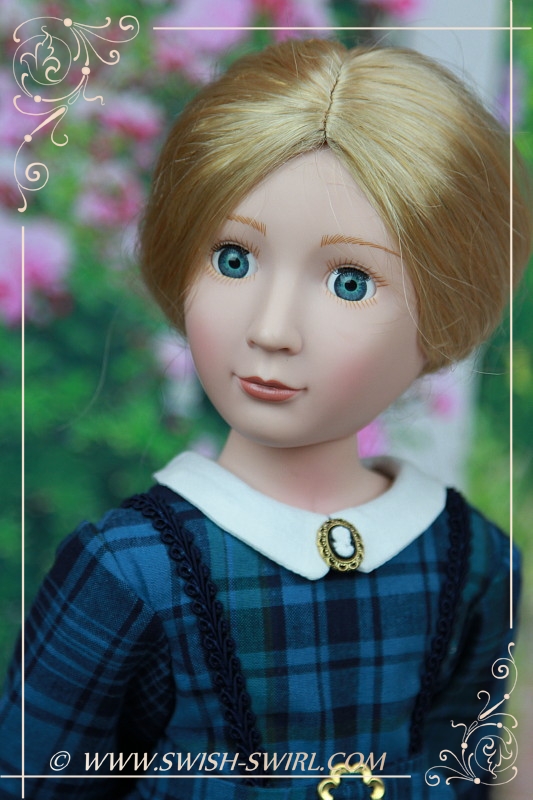 The dress closes at the back with snaps.