Nearly three weeks ago we had a lovely holiday break in Bath. I love this city. This was my second visit there and we were very lucky with the weather and the fact that we stayed in the centre of the city, making it easier to walk around.
Obviously, my Lizzy Bennet – in full Regency outfit – was traveling with me. Look HERE for the details of the outfit.
This is, perhaps, the most famous view of Bath. River Avon and Pulteney Bridge.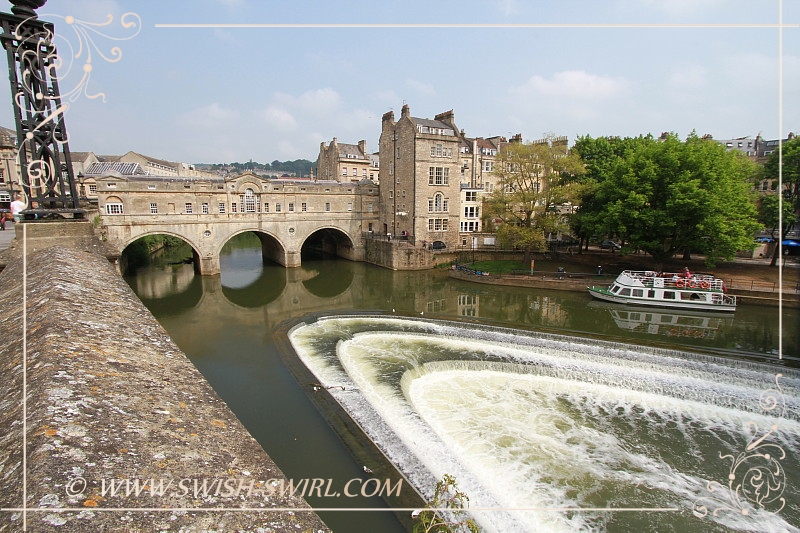 Walking on, here is the Bath Abbey.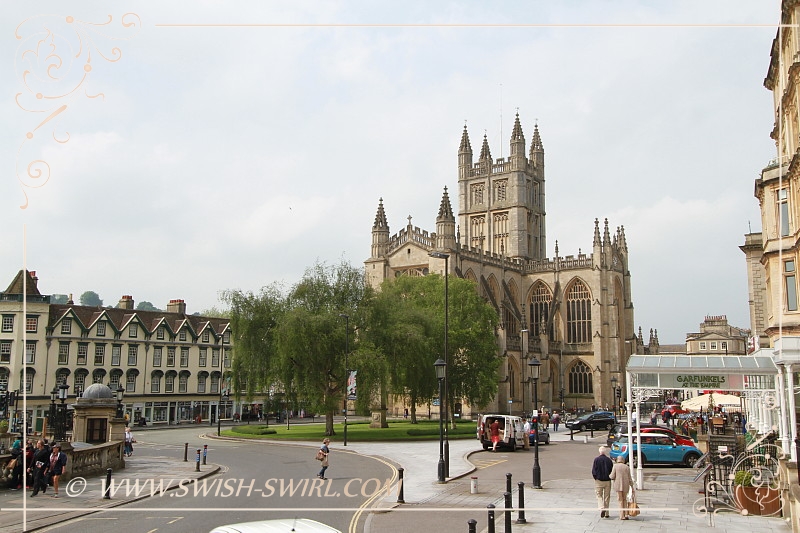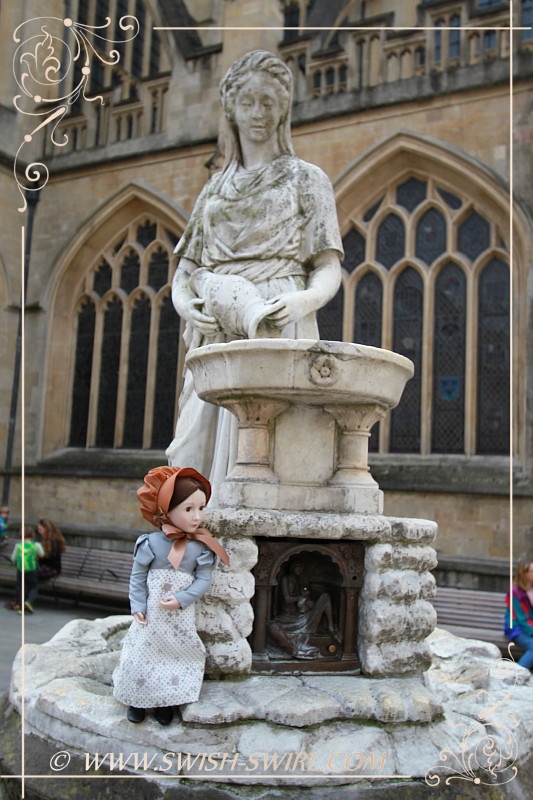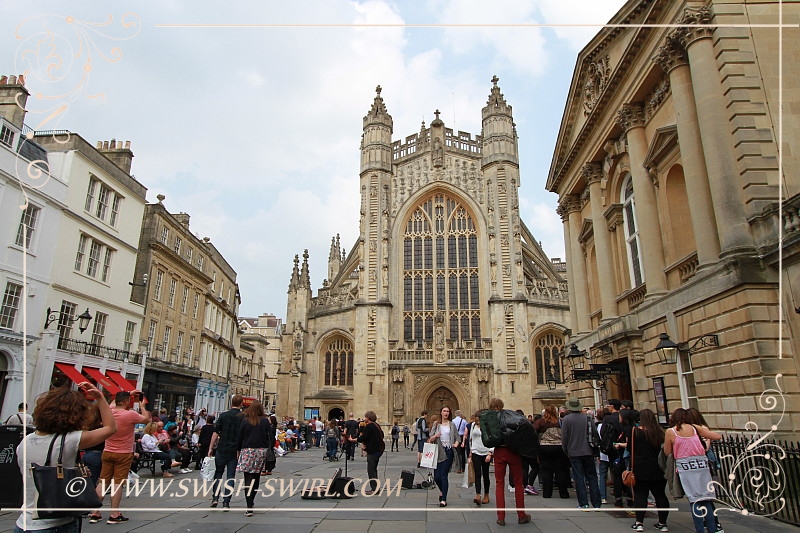 The Roman Baths are located right next to the Bath Abbey.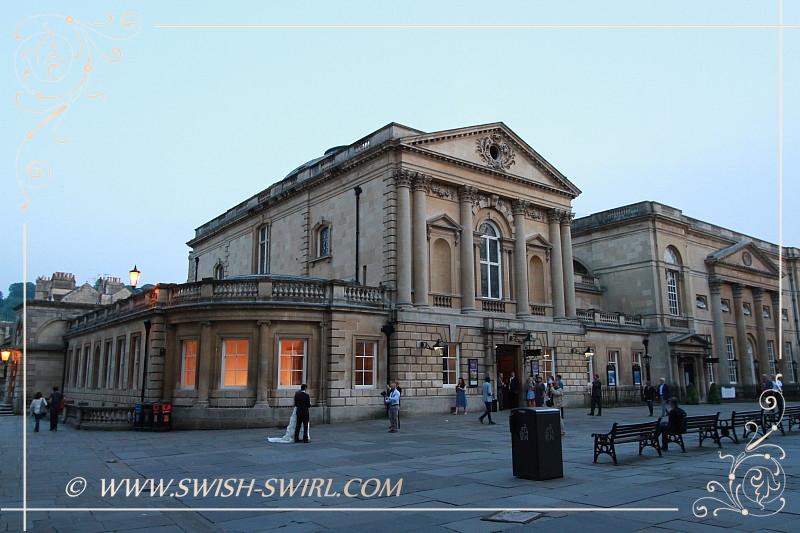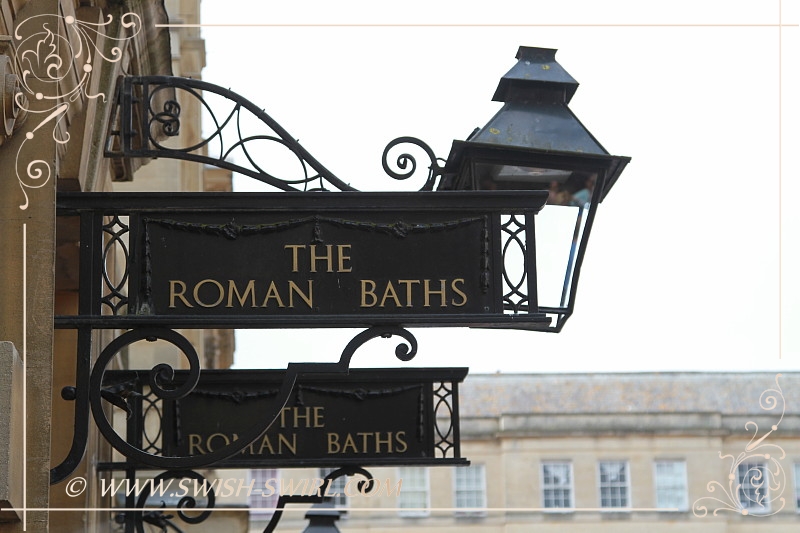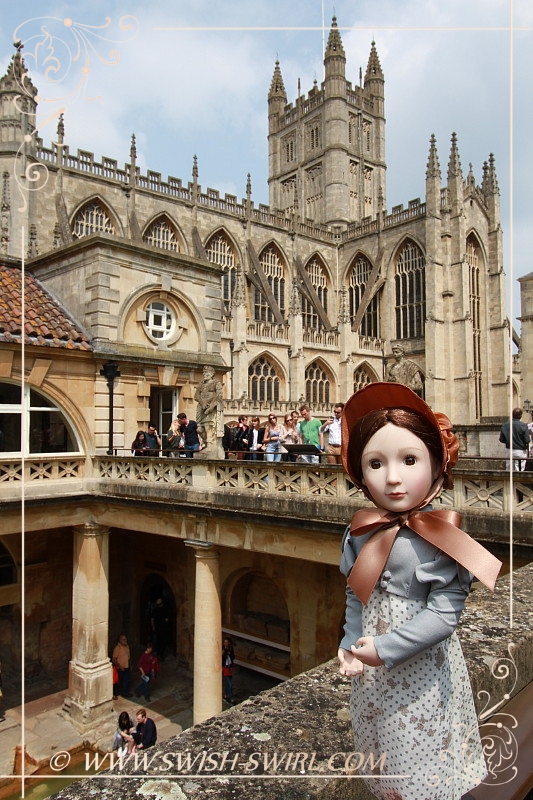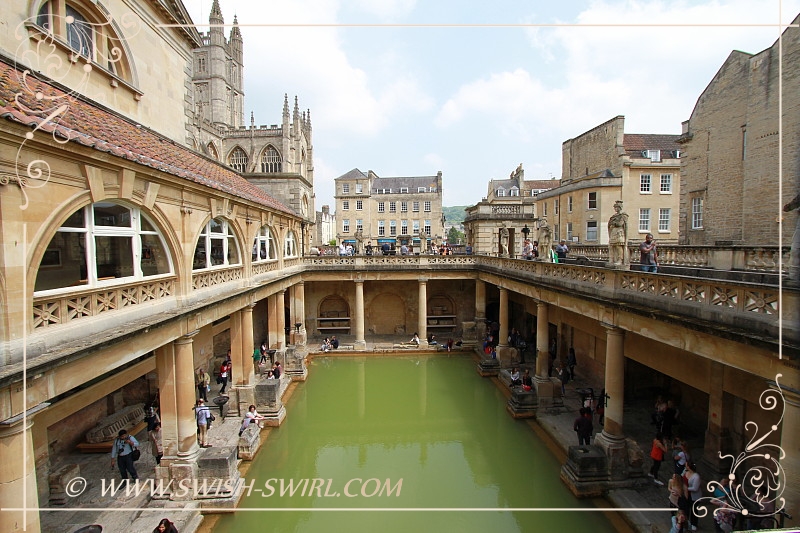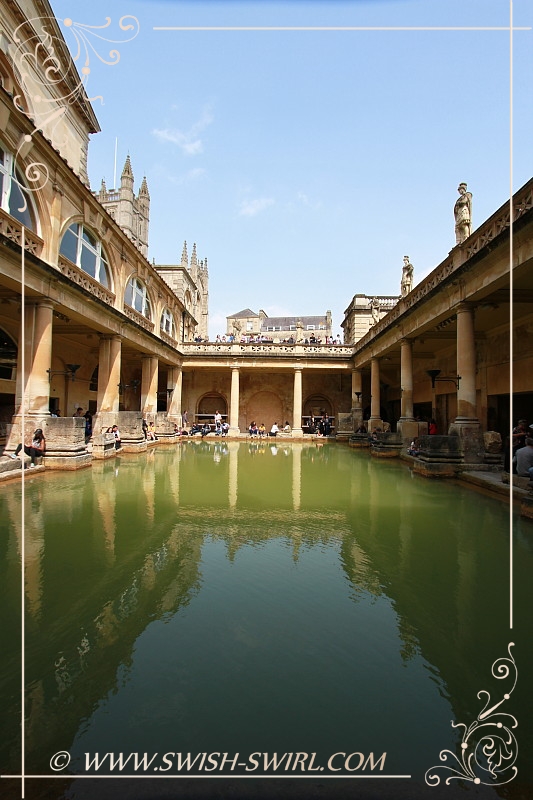 The Circus. An example of Georgian architecture in Bath. It was built in 1754-1768 and it is is a circular space surrounded by 3 segments of large townhouses.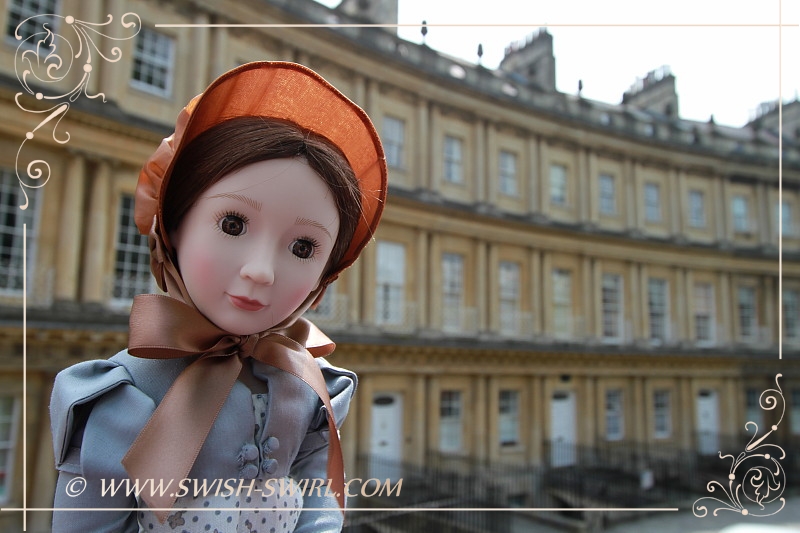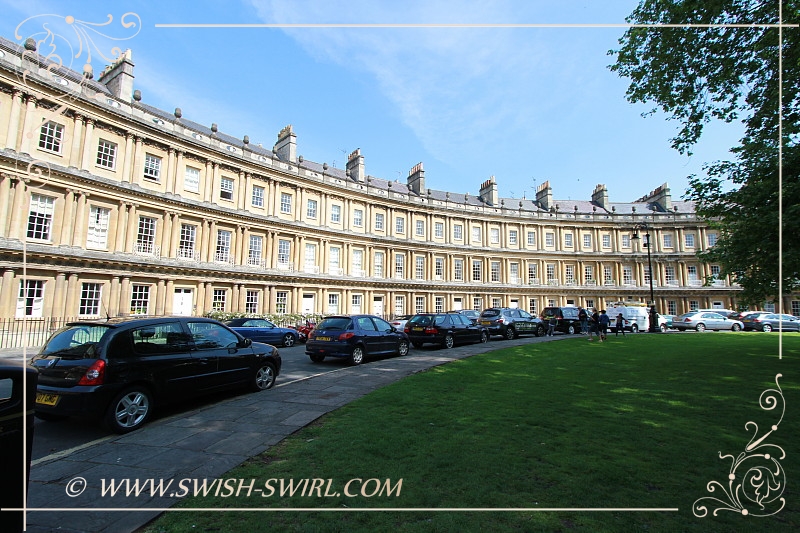 Royal Crescent. It is a row of 30 terraced houses laid out in a sweeping crescent. it was built in 1767-1774.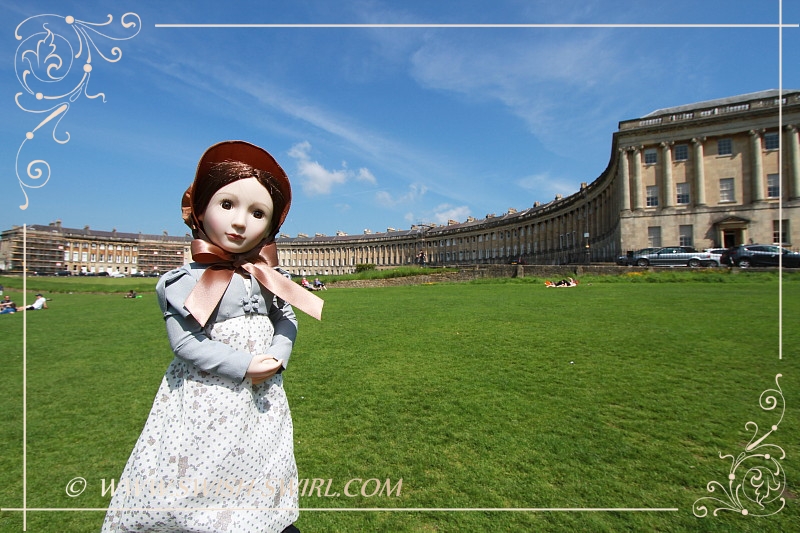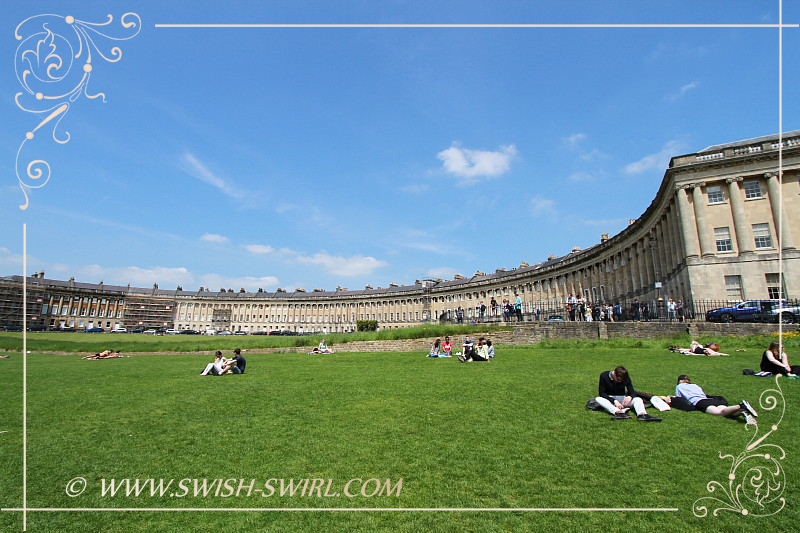 No.1 Royal Crescent is a very interesting museum. It has fully decorated rooms as they would have been in the Georgian times – both upstairs and downstairs – and it gives a real historical insight. I will show some of the photos from that house in another article.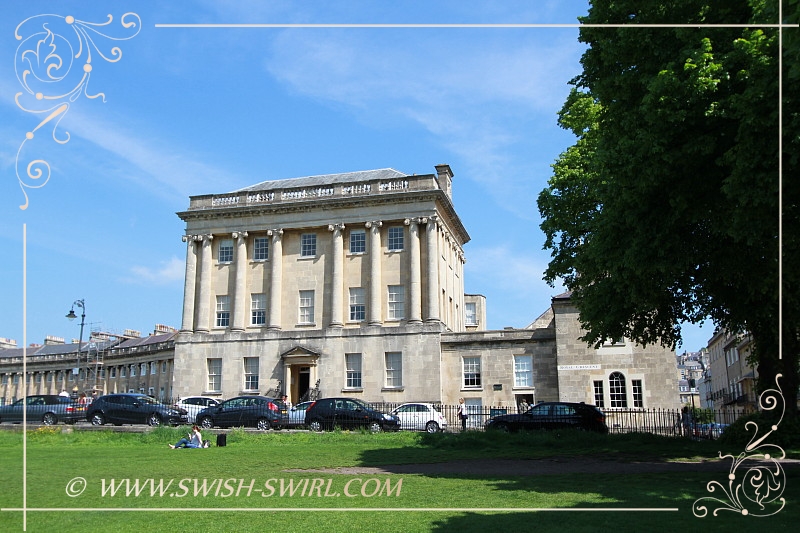 Paradise in Bath – the Fashion Museum!!! It is house in the former Assembly Rooms where balls were taking place. The museum has a fabulous collection of historical dresses. I will show them in a separate article.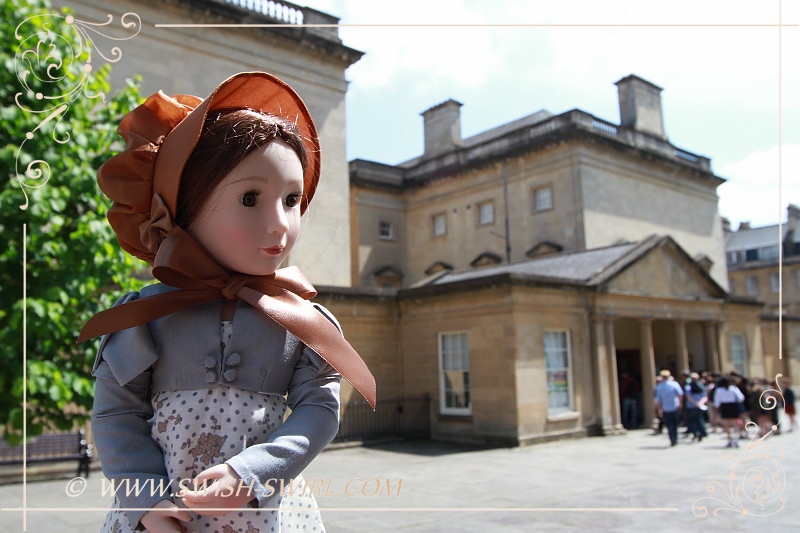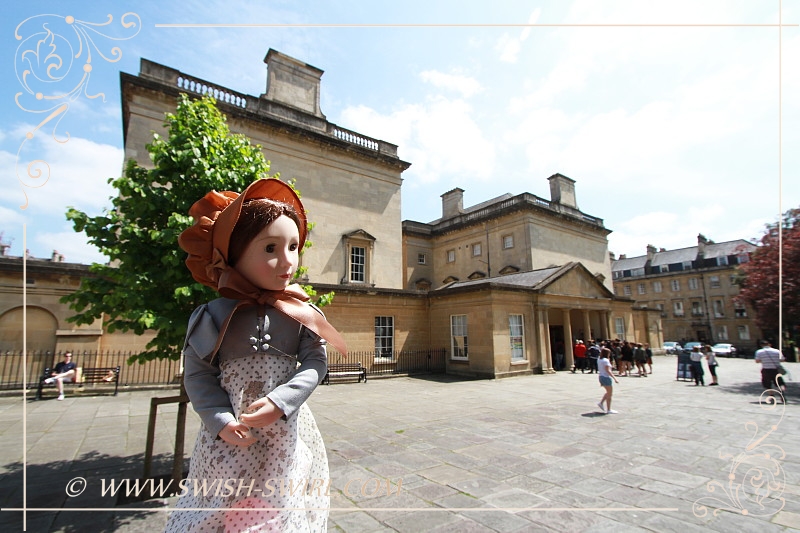 Assembly Rooms inside the Fashion Museum. Lizzy would have been very welcome there.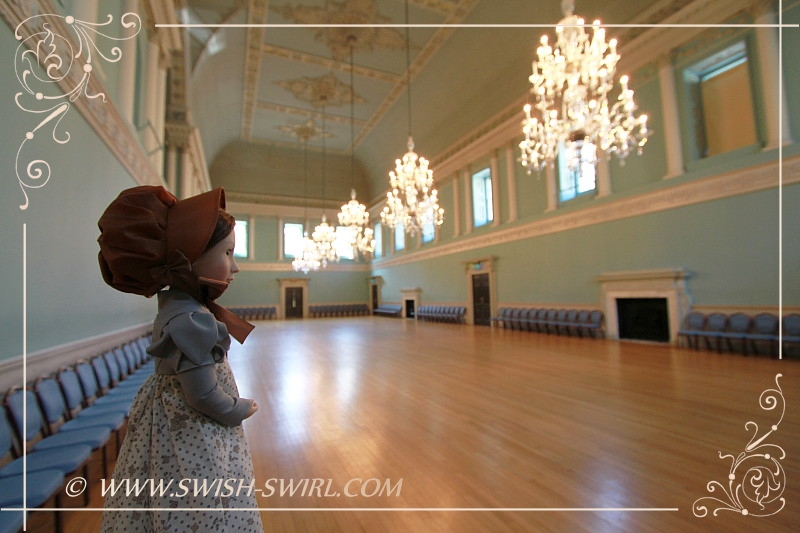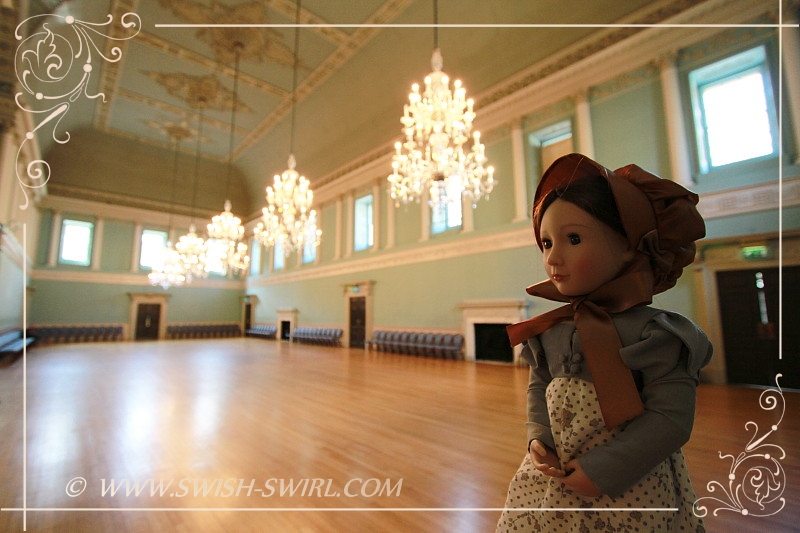 Strolling to Jane Austen's Centre.
Unfortunately, we were just 15 minutes late for it so they wouldn't let us in (I had been there before but hardly remember it). But at least Lizzy had a chance to have a photo taken of her and Jane Austen.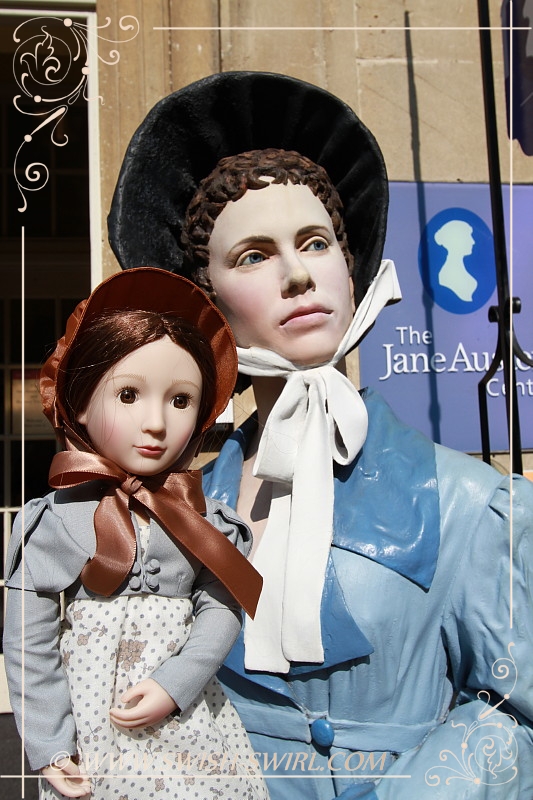 And she also found her Mr Darcy there!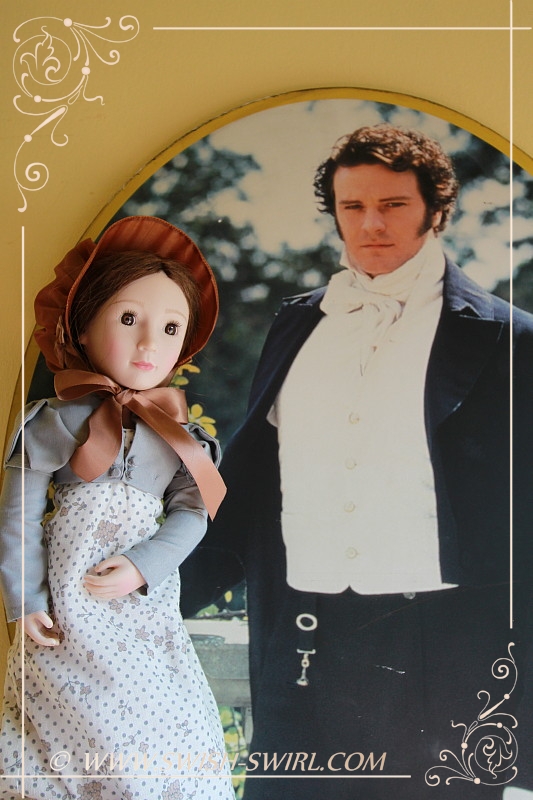 This is a house where Jane Austen stayed for a while while she was in Bath.
And this was our hotel on Great Pulteney Street, complete with a Georgian carriage next to the front door.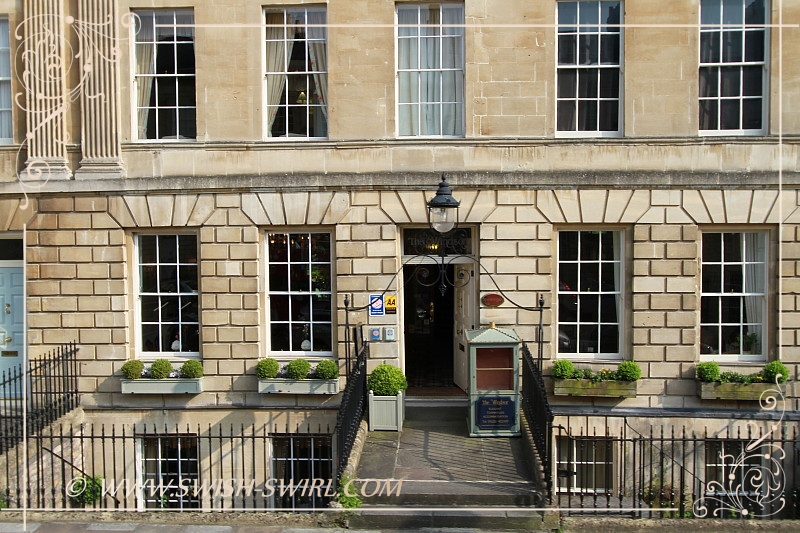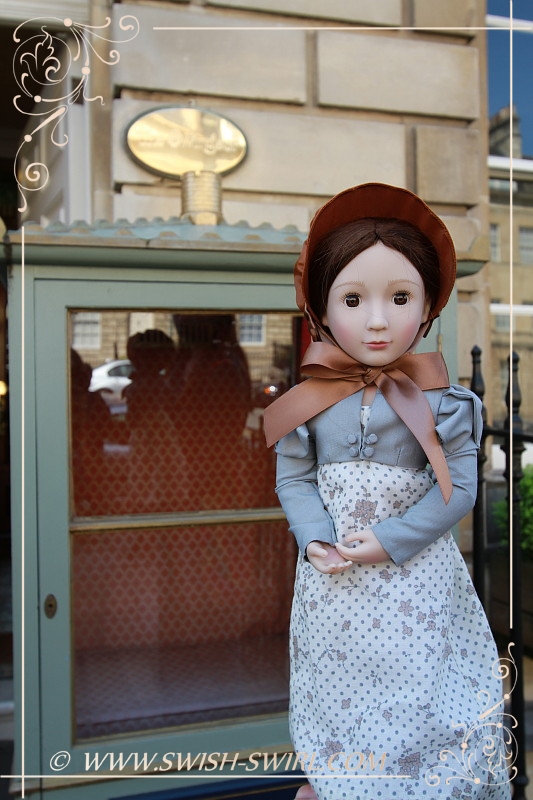 Great Pulteney Street was used as a location for the recent films – The Vanity Fair and The Duchess. I haven't seen either of them yet but they are in my plans (even despite Keira Knightley being in the latter.).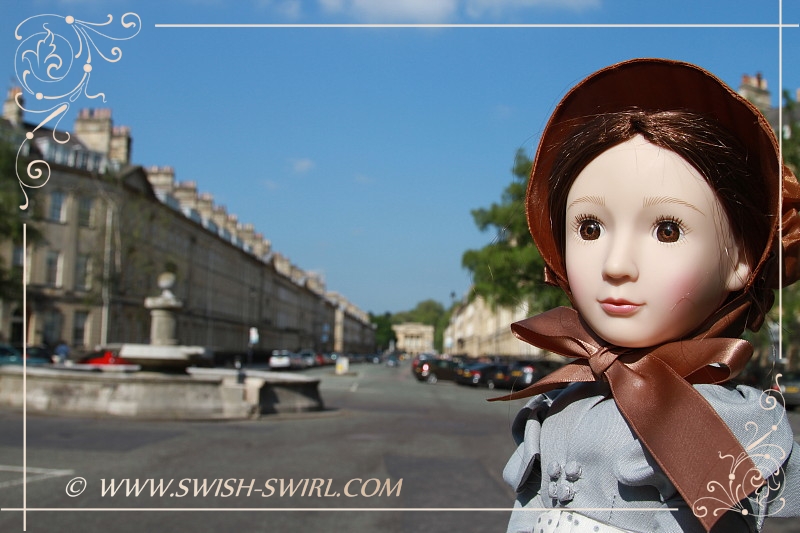 Pultney Bridge again.
One of the buildings on Pulteney Bridge had a bricked up window painted like a window in an old book shop.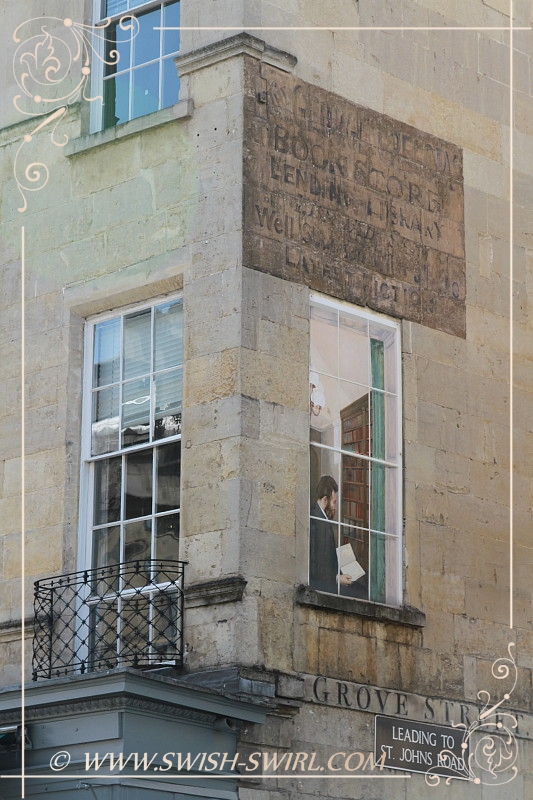 Some other random places in Bath.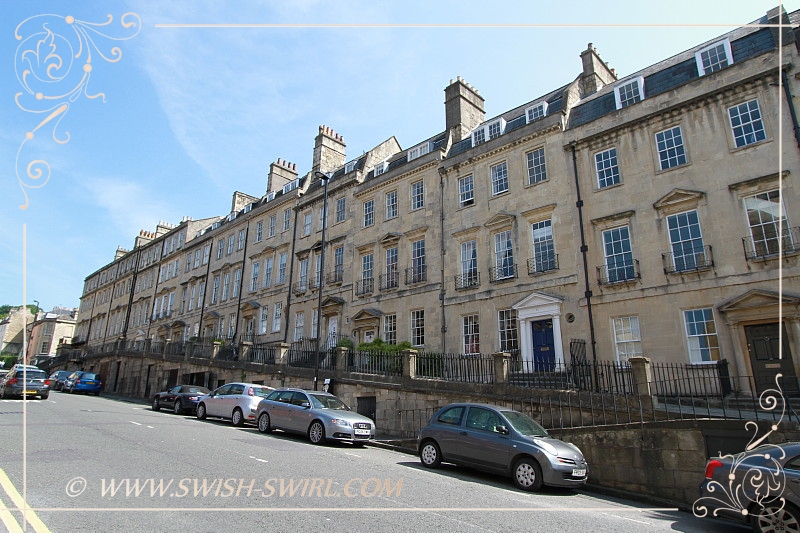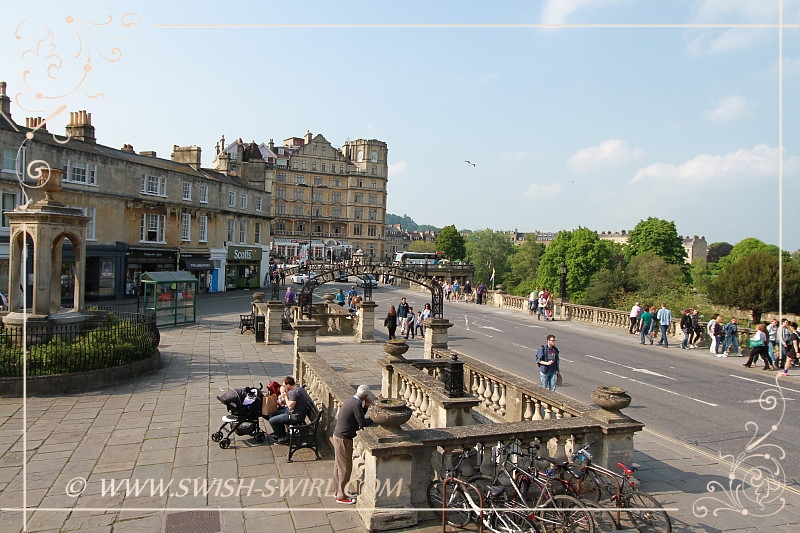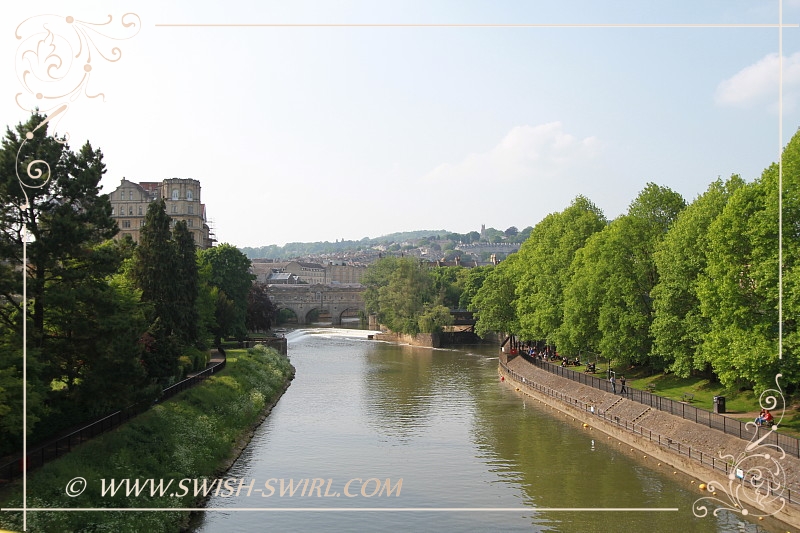 Pultney Bridge and River Avon at night.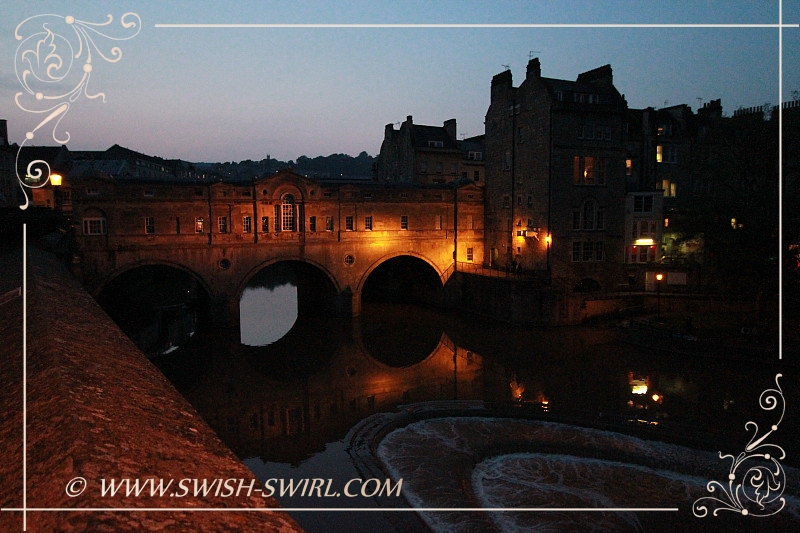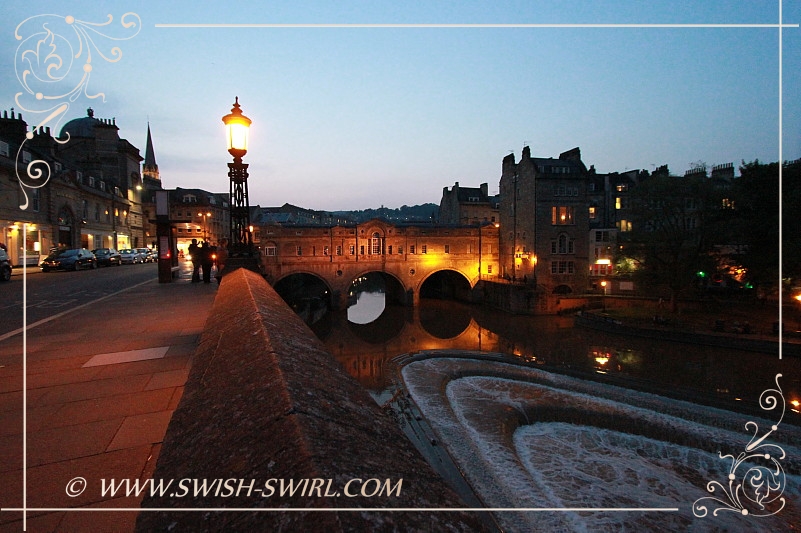 Oh, and we stumbled across with this fabric shop. Luckily, it was closed but there were some pretty fabrics in its window.