Today is Christmas Eve. And one of the things that come to my mind is this famous scene from Season 1 of Poldark. The scene where Demelza is asked to sing a song and she sings beautifully…
I'd a pluck a fair rose for my love
I'd a pluck a red rose blowin'
Love's in my heart, i'm tryin' so to prove
What your heart's knowin'
I'd a pluck a finger on a thorn
I'd a pluck a finger bleedin'
Red is my heart, wounded and forlorn
And your heart needin'
I'd a hold a finger to my tongue
I'd a hold a finger waitin'
My heart is sore, until it joins in song
With your heart matin'
And that's exactly when Ross realizes that he loves Demelza.
My own take on this scene. I have just finished this dress for Demelza. I was lucky to be able to find the fabric that resembles Demelza's dress. I looked carefully at the dress in the series and tried to make it as close to it as possible. (I will make it into a pattern soon, hopefully, in January.)
The dress is worn on top of a corset. It could be worn on top of the shift as well, but as the dress in that scene in the series didn't show any shift, I decided to take it off. There is also a narrow bum roll underneath the dress to create a correct period silhouette.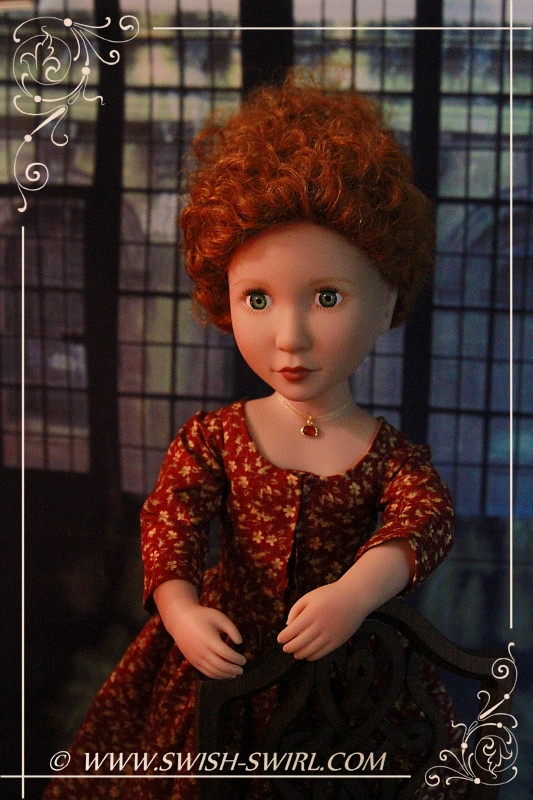 A scene the way it appears in the series – with Verity Poldark sitting on the chair. She is wearing a riding dress which I made some time ago but haven't shown yet.
And stunned Ross, of course…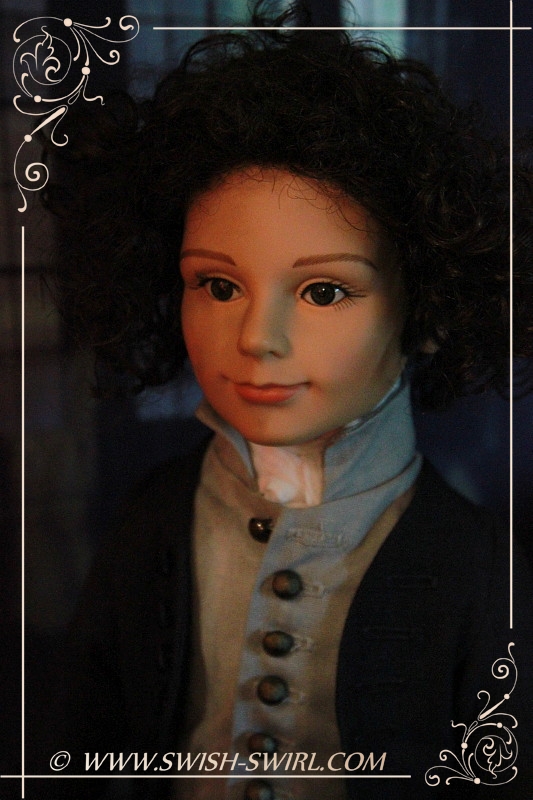 And this is what might have happened afterwards.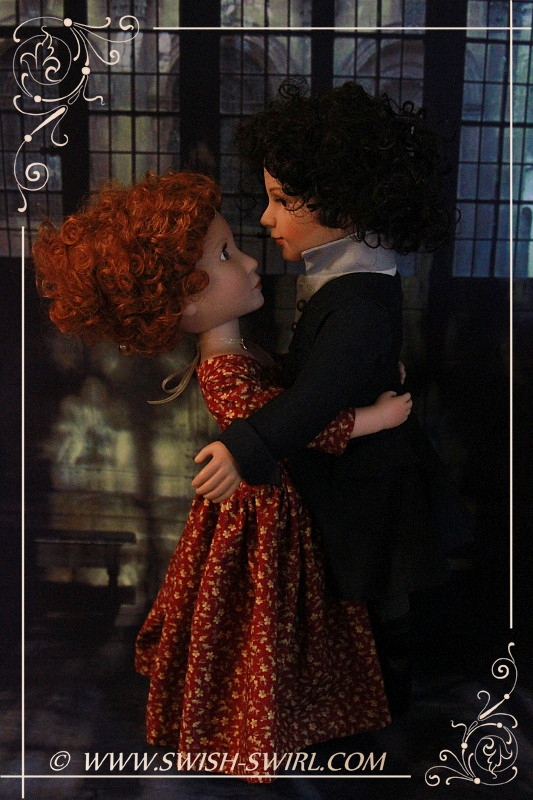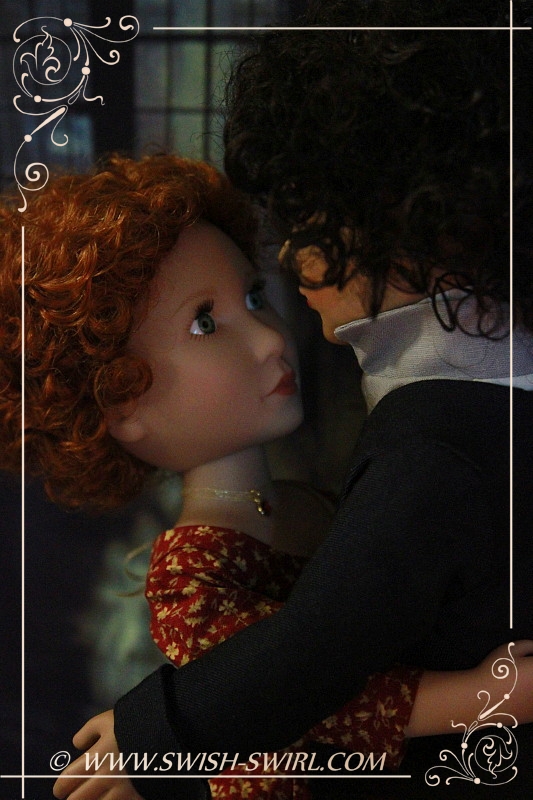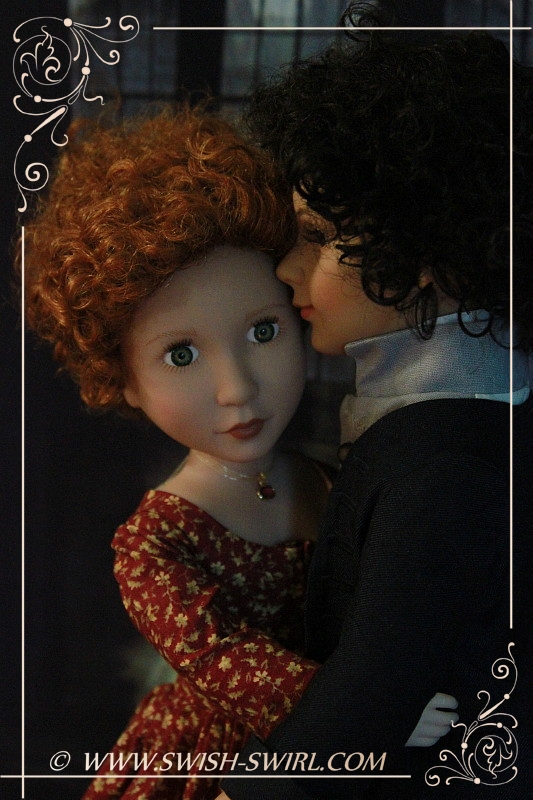 Finally, a portrait of the gorgeous couple.
This was certainly a very happy Christmas for Ross and Demelza Poldark! And I wish a very Merry Christmas and a Happy New Year to everyone, too!!