Recently I have published a new pattern – an owl sweater resized to fit WellieWishers and Hearts For Hearts dolls. Here are some photos. The link to the pattern will be at the end.
It was a challenging photosession as it was the very first one since we got a kitten in the house! So, a behind the scenes picture first!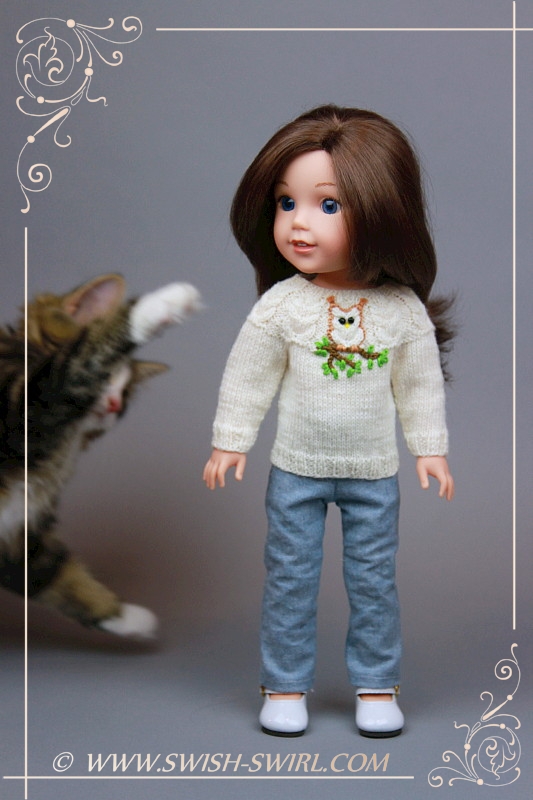 Modelled by Natalie and Adele.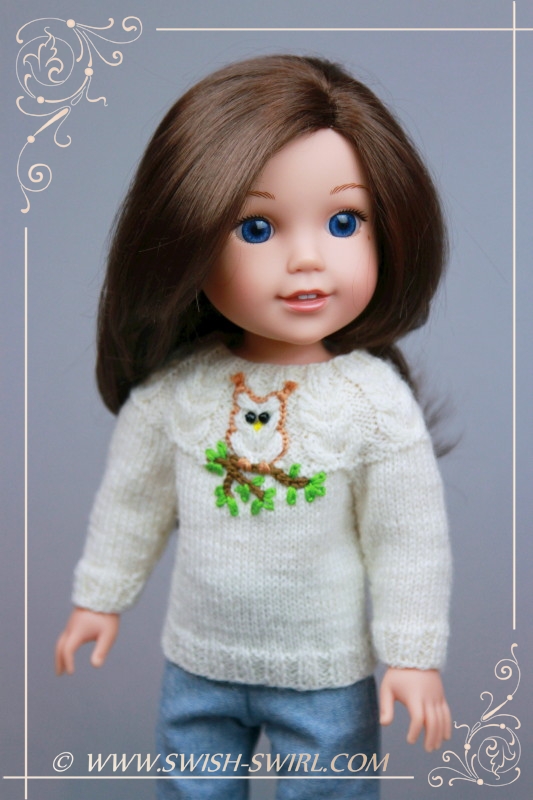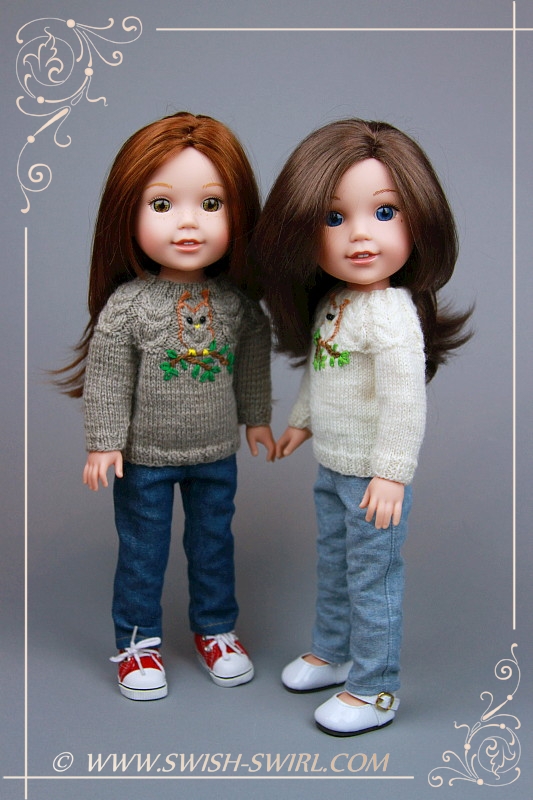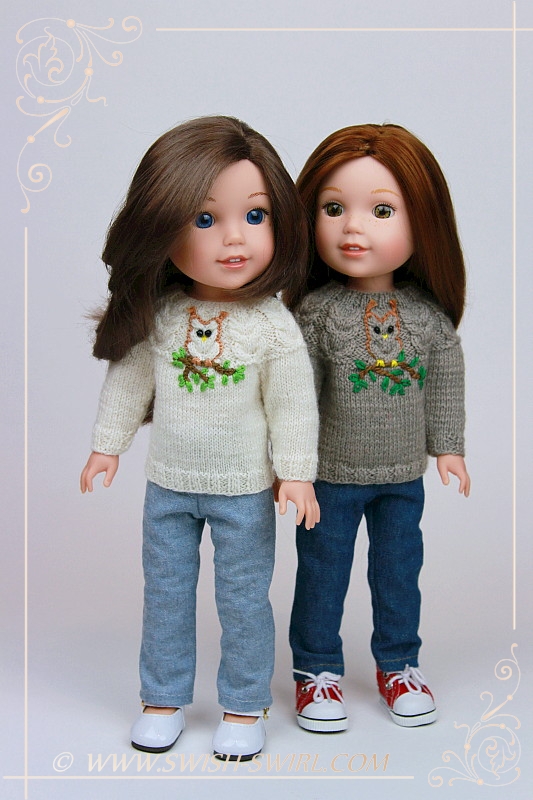 The same sweaters on Hearts For Hearts dolls (Evelyn and Kim).
And WellieWishers and H4H dolls together.
The pattern is available in my Etsy shop (please click on the photo below).