I've known about these dolls for exactly 2 years, since I first saw them at the London Toy Fair 2016! Remember the first doll in space? It was one of Lottie dolls! She was taken there by the British astronaut Tim Peake and he even tweeted a photo of this doll in space! Amazing, isn't it!
Lottie is an Irish company (based in Donegal, on the North-West coast of Ireland) and it is reflected clearly in their display. Here is their beautiful and creative stand at this year's Toy Fair.
Just look at the exciting tree house and the stables!! Aren't they every child's dream?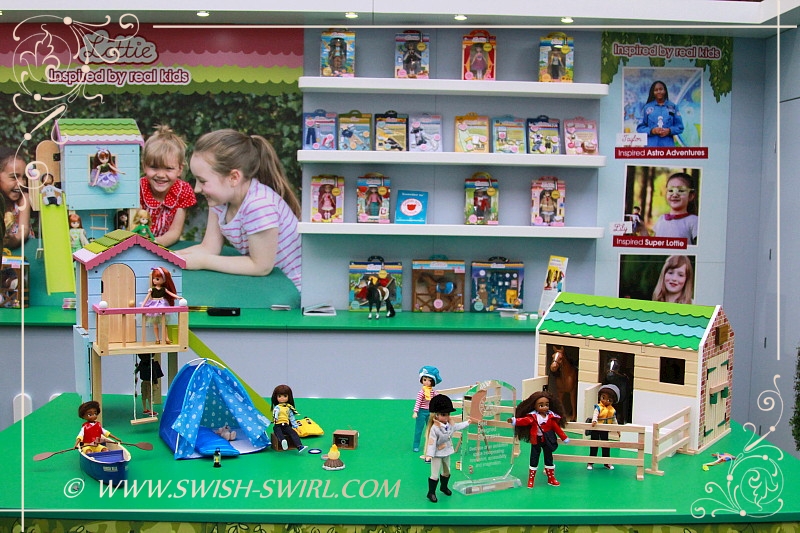 So, Lottie dolls are quite small at 18 cm tall. They are created from a drawing of a 6-year-old girl Abigail and are made to reflect realistic proportions of 9-year-old children. These dolls don't have a make-up, high heels or jewellery. They are just normal children with different hobbies. The variety of theses dolls is amazing. And what I particularly like about them is that they represent different hobbies and activities. Each doll comes with a short story outlined at the back of her box. And there are also lots of accessories available for them!!
So, this is the very doll that has gone to space! She is Lottie Stargazer.
Forest Friend Lottie doll. Isn't she cute!
Brownie Lottie doll and a Brownie Campfire Fun Playset.
Brownie Canoe Adventure Playset.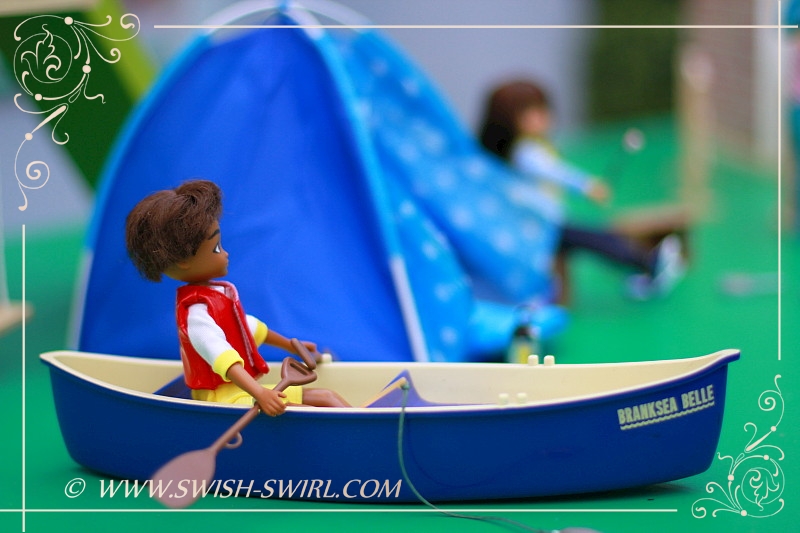 Forest Friend Lottie doll again, ready to go on a swing.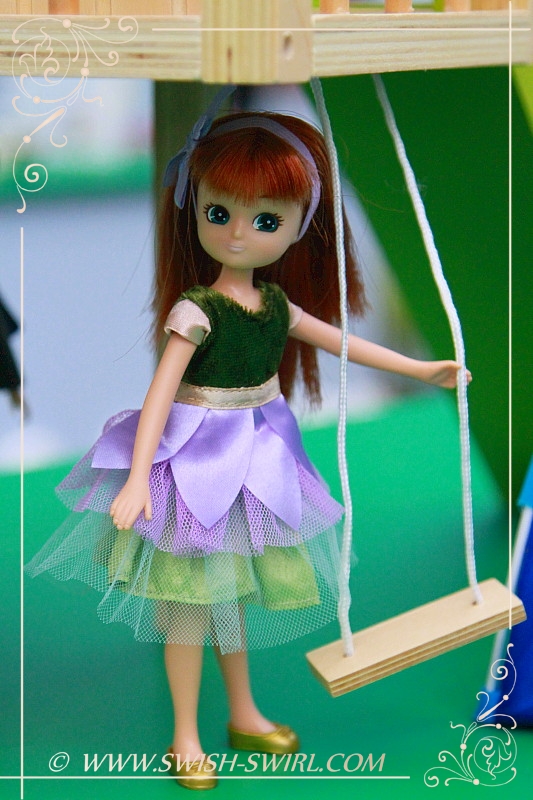 Wildlife Photographer Mia doll.
Stables!! Any child obsessed with horses would love it!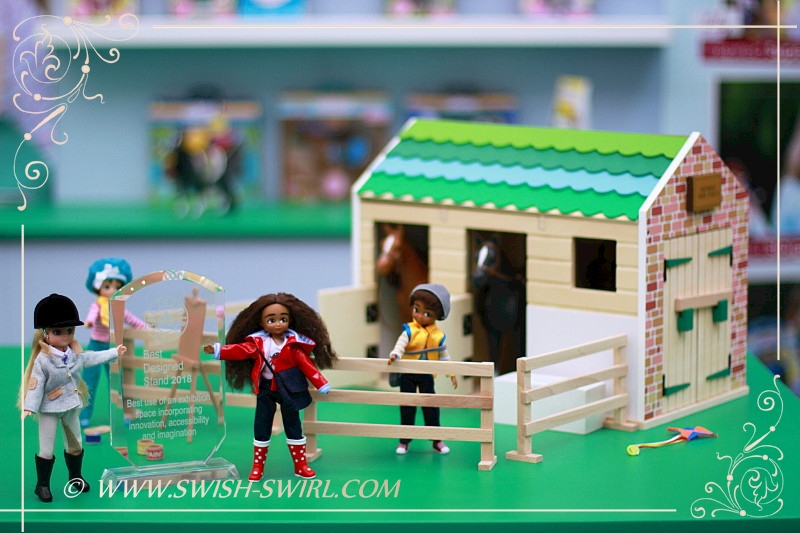 Pony Club Lottie doll.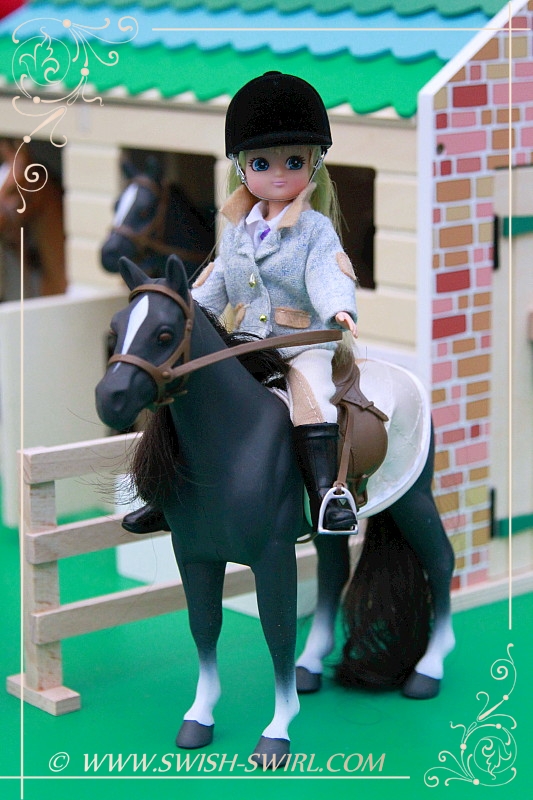 This super cute kitty set got my 10-year-old daughter very excited – she loves cats and this set is just perfect for children who love pets!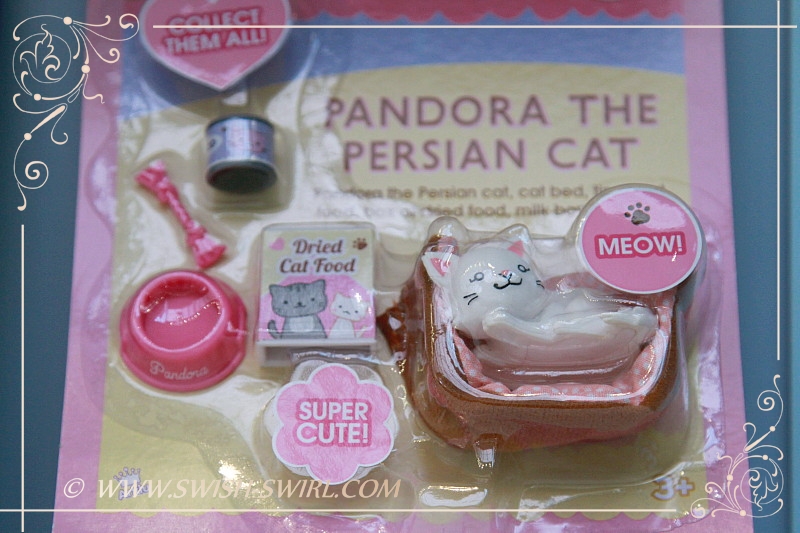 The company also publishes books aimed at young readers (4-7 year old).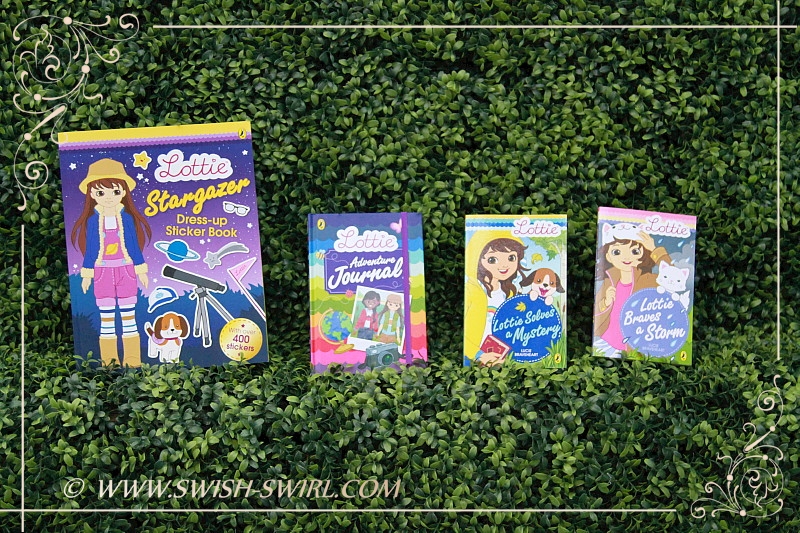 Here is the display of some of Lottie dolls and accessories.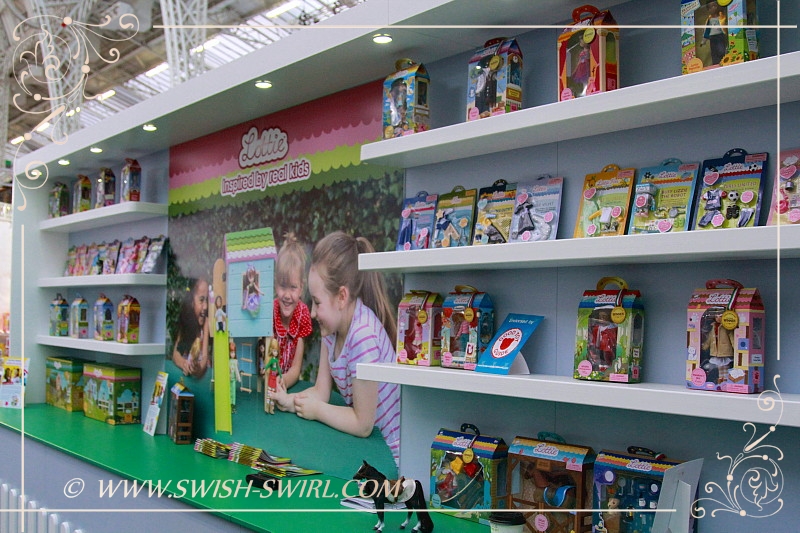 These are amazing dolls. At 18 cm (7.5 inches) in height, Lottie dolls are perfectly portable making them a wonderful companion for children, wherever their adventures take them. And the best thing about them is that they represent real girls (I never fail to emphasize how much I dislike Barbies!!). And the hobbies they represent are exactly what real children are interested in (and I know that because my own 3 children love exactly that – astronomy, art, science, animals, history, archaeology, photography, etc.). The company's message is clear: Let kids be kids. Because childhood is precious. And it's short.