Wishing everyone a very Happy Christmas and a Prosperous New Year. Thank you for your incredible support this year. A new exciting year full of new patterns and doll trips is coming!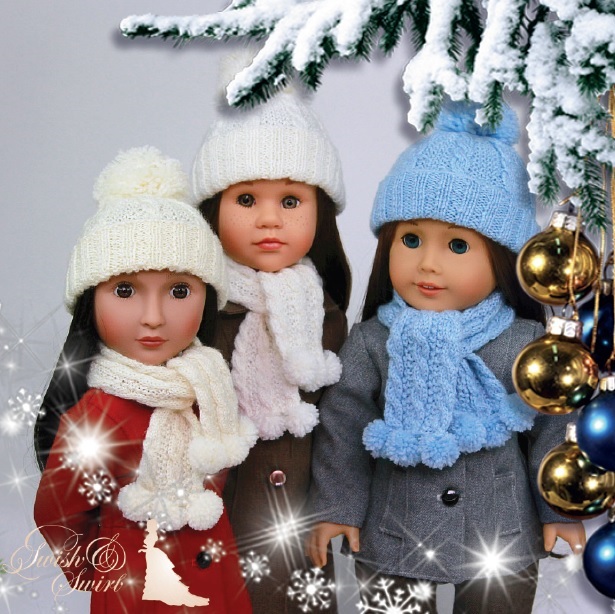 Patterns for these hats and scarves are available in my Etsy shop HERE
And I've got an unexpected present for myself on Christmas Eve! I knew this doll was on her way but didn't expect that she would arrive right on Christmas Eve! She is Emma from Carpatina and is dressed in a 17th century gown – my favourite historical period!!