I am happy to announce the release of 7 historical patterns that are the result of an exciting collaboration between Swish & Swirl, Pemberley Threads and Ann Van Doren Designs. Our aim was to create a collection of patterns that would help you make an entire Regency gentleman's wardrobe.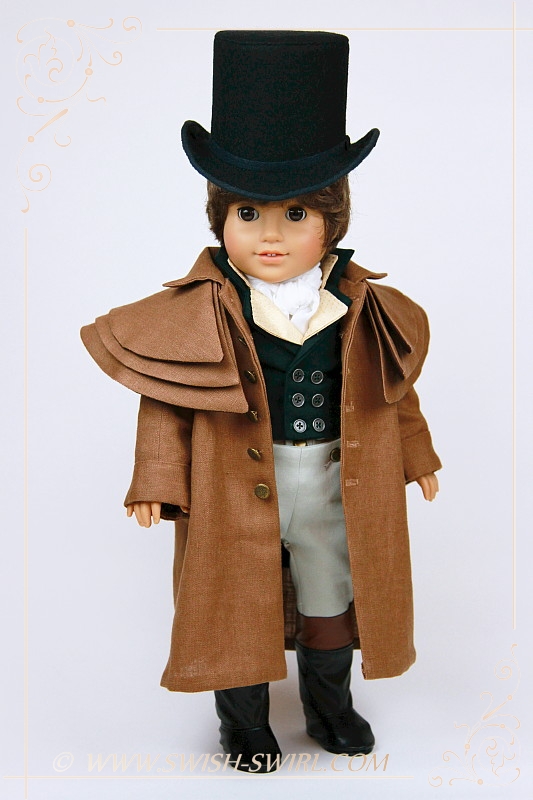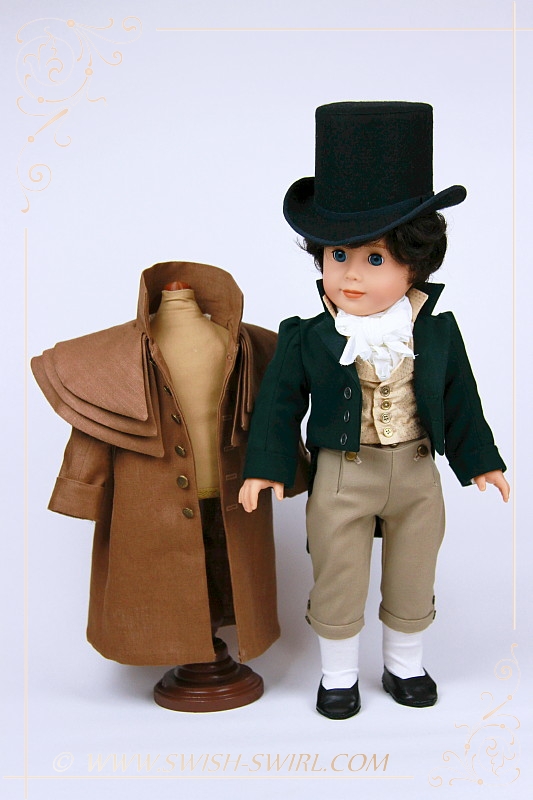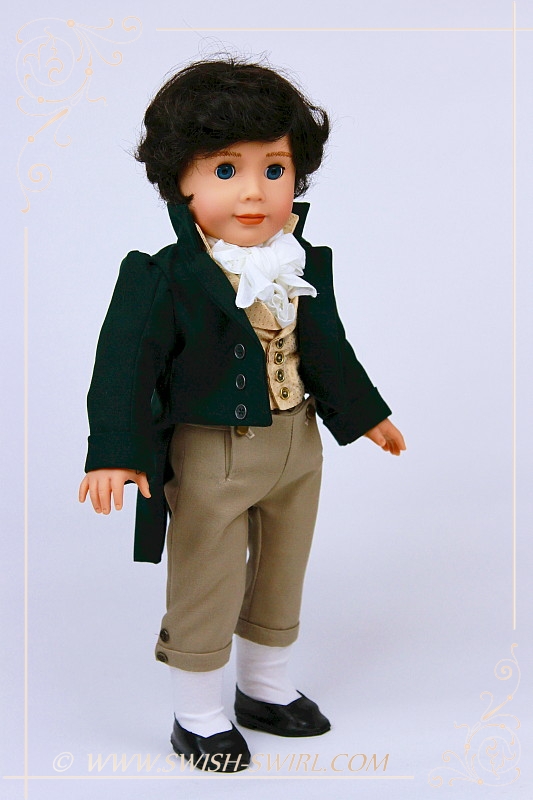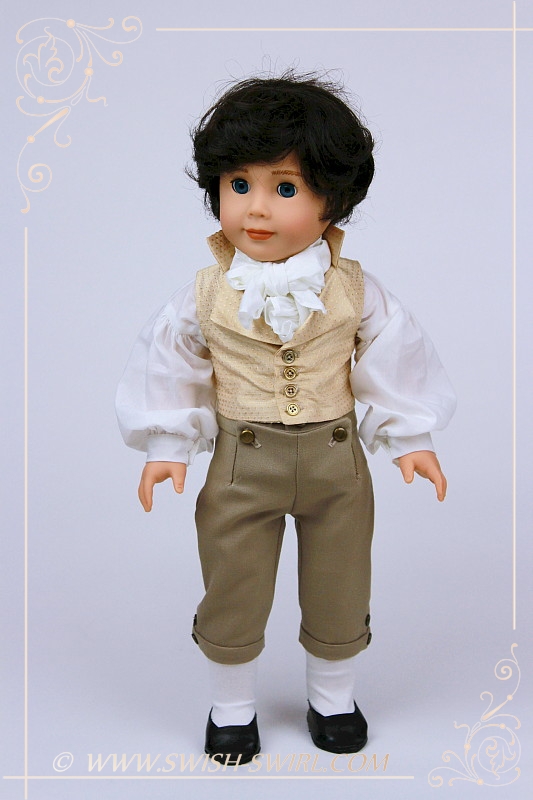 The first pattern in the collection is for the foundation layer: the frilled shirt with a necktie, fitted fall front pantaloons and a pair of stockings. The pantaloons come in two lengths. The mid-calve pantaloons are to be worn with Regency slippers while the full length ones fit perfectly into a pair of Regency boots.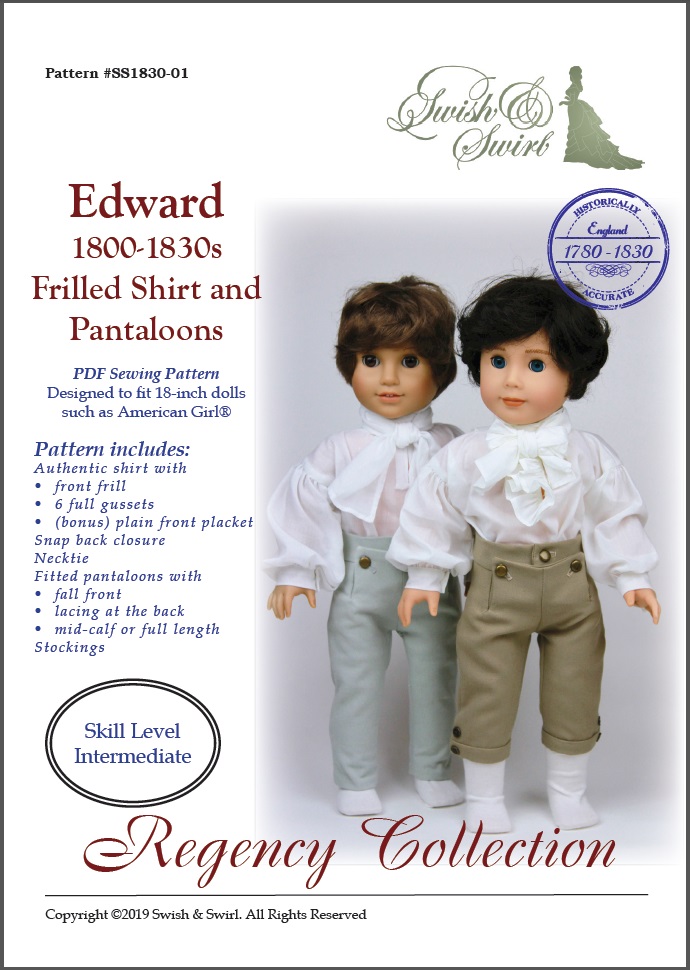 The second pattern in the collection is for the Regency waistcoat and coat brought to you by Pemberley Threads. What I particularly love about them is that Elizabeth made them truly historically accurate by placing the shoulder seams (as well as the back and side seams) exactly where they are supposed to be (and not straight like on modern clothes). It's this that makes the difference between a historically inspired outfit and a historically accurate one.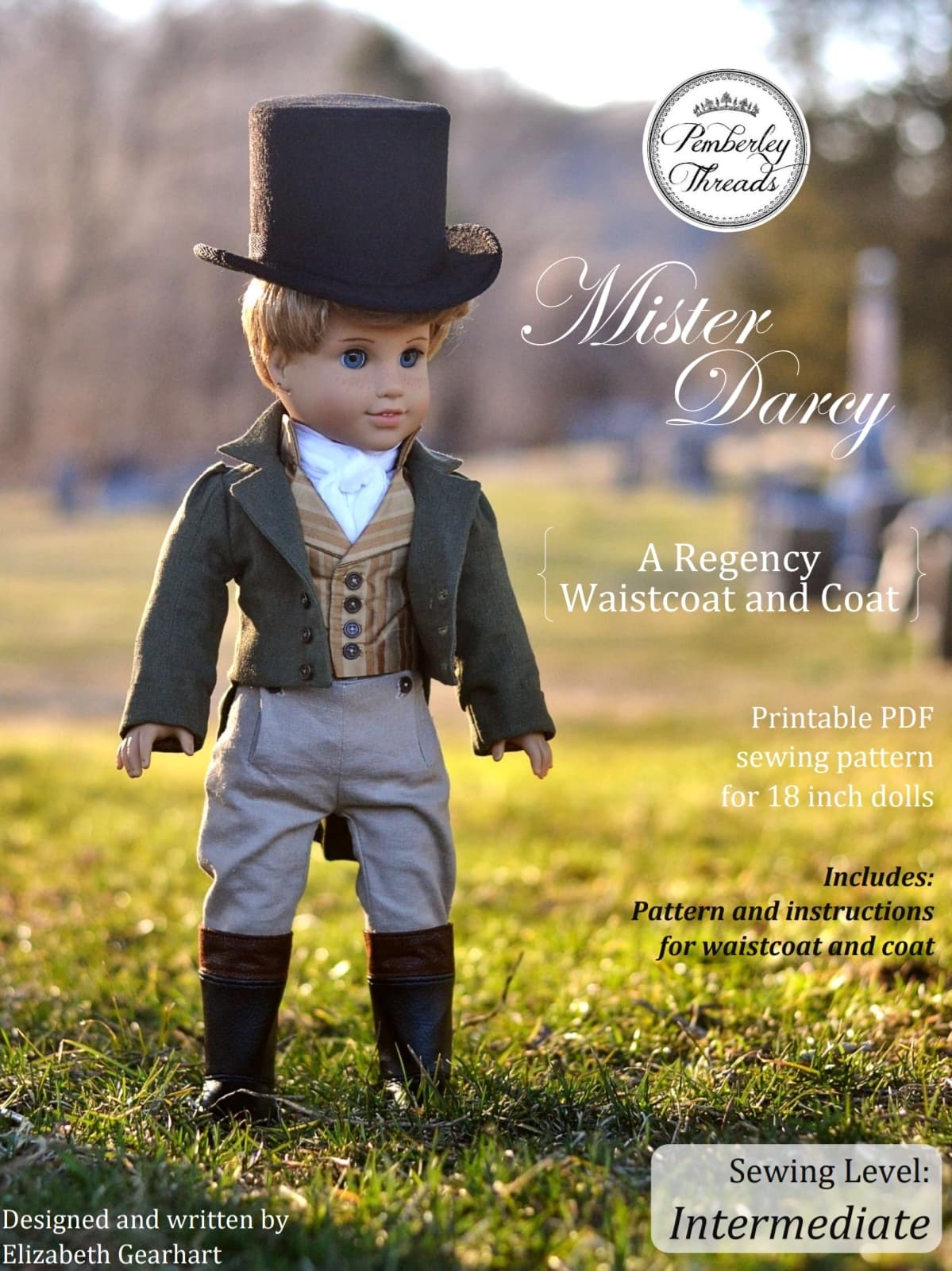 The third pattern in the collection is for the Regency greatcoat, also by Pemberley Threads. It is designed to fit beautifully on top of all of the previous layers.
And of course, this outfit needs proper footwear! Ann Van Doren has produced two patterns especially for the Regency era. The first of them is for the Regency boots. These would have been worn outdoors. They can be worn with full length pantaloons or with breeches (which are also available from Swish & Swirl as part of the George. 18th century shirt and breeches pattern).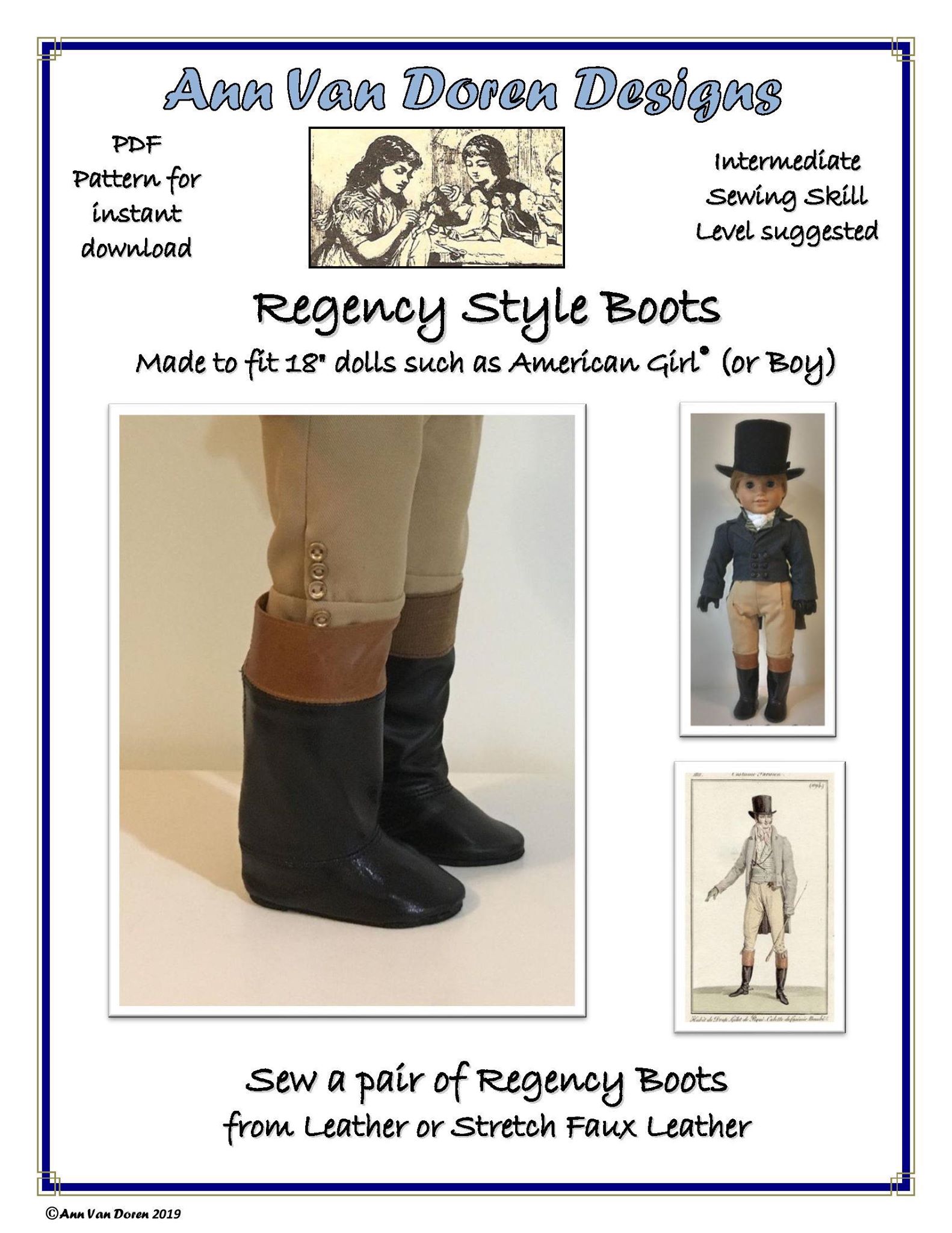 And the second pattern is for the Regency slippers that are perfect for a ballroom.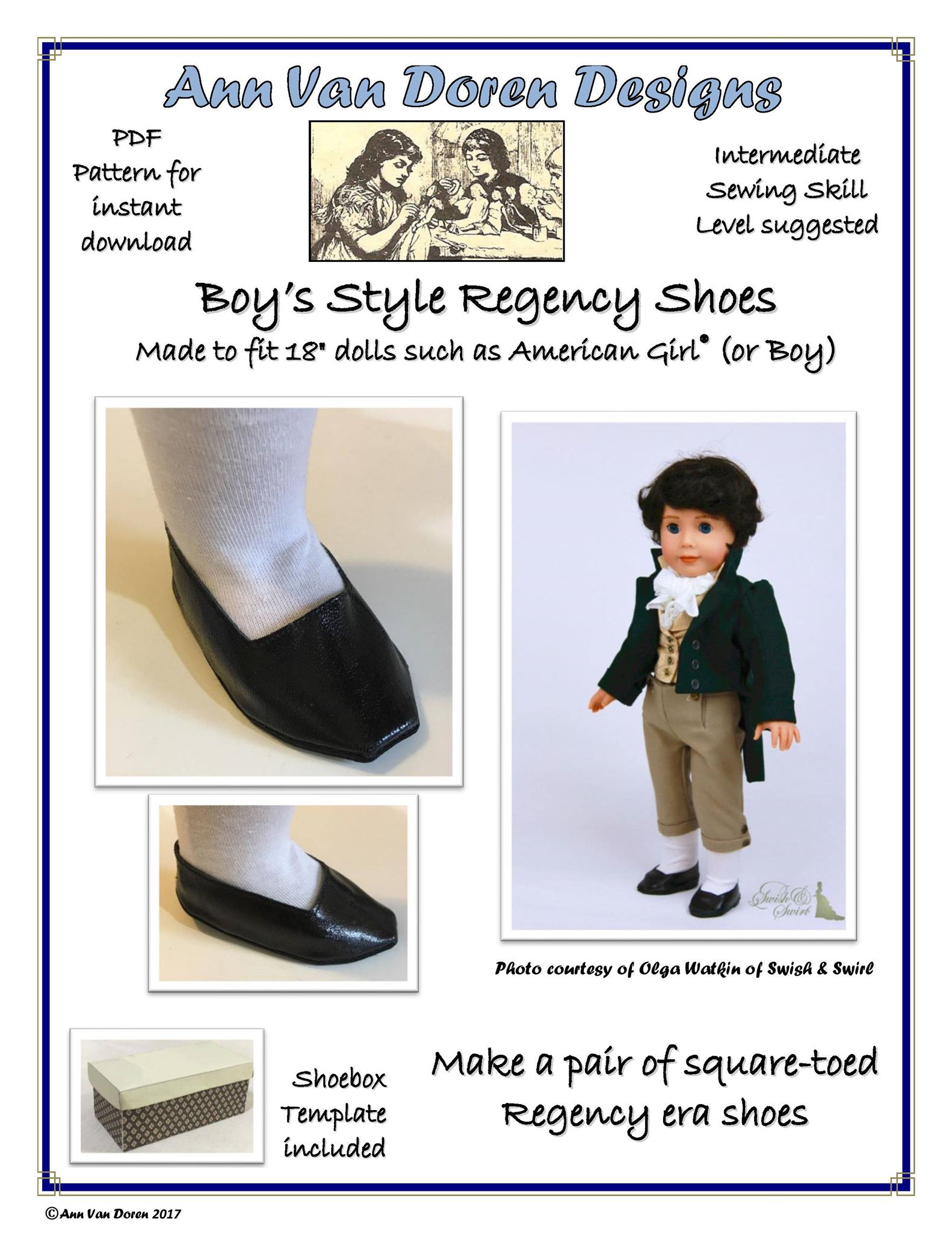 And, finally, no historical outfit is complete without proper headwear! The pattern for the top hat is available from Swish & Swirl.
The top hat pattern for 18-inch dolls is also available in a bundle with the Carpatina boy dolls size.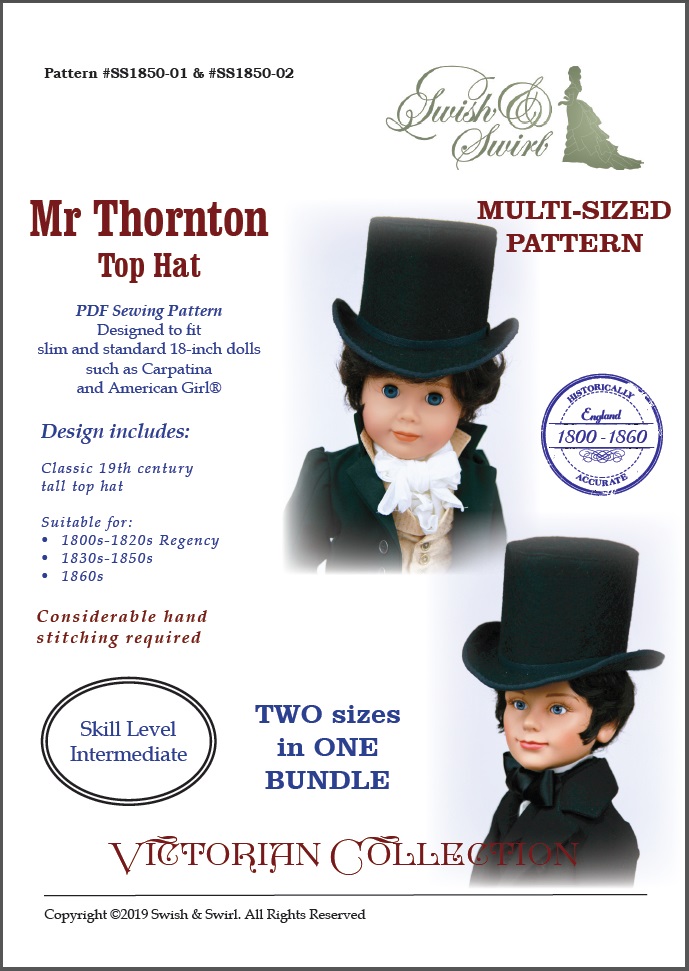 This top hat was first made by Swish & Swirl a few years ago for a Mr Thornton doll before the trip to the North & South filming locations in Edinburgh, hence the title. The pattern for Carpatina boy dolls can also be purchased separately.
Below you can see some of the details of the outfit.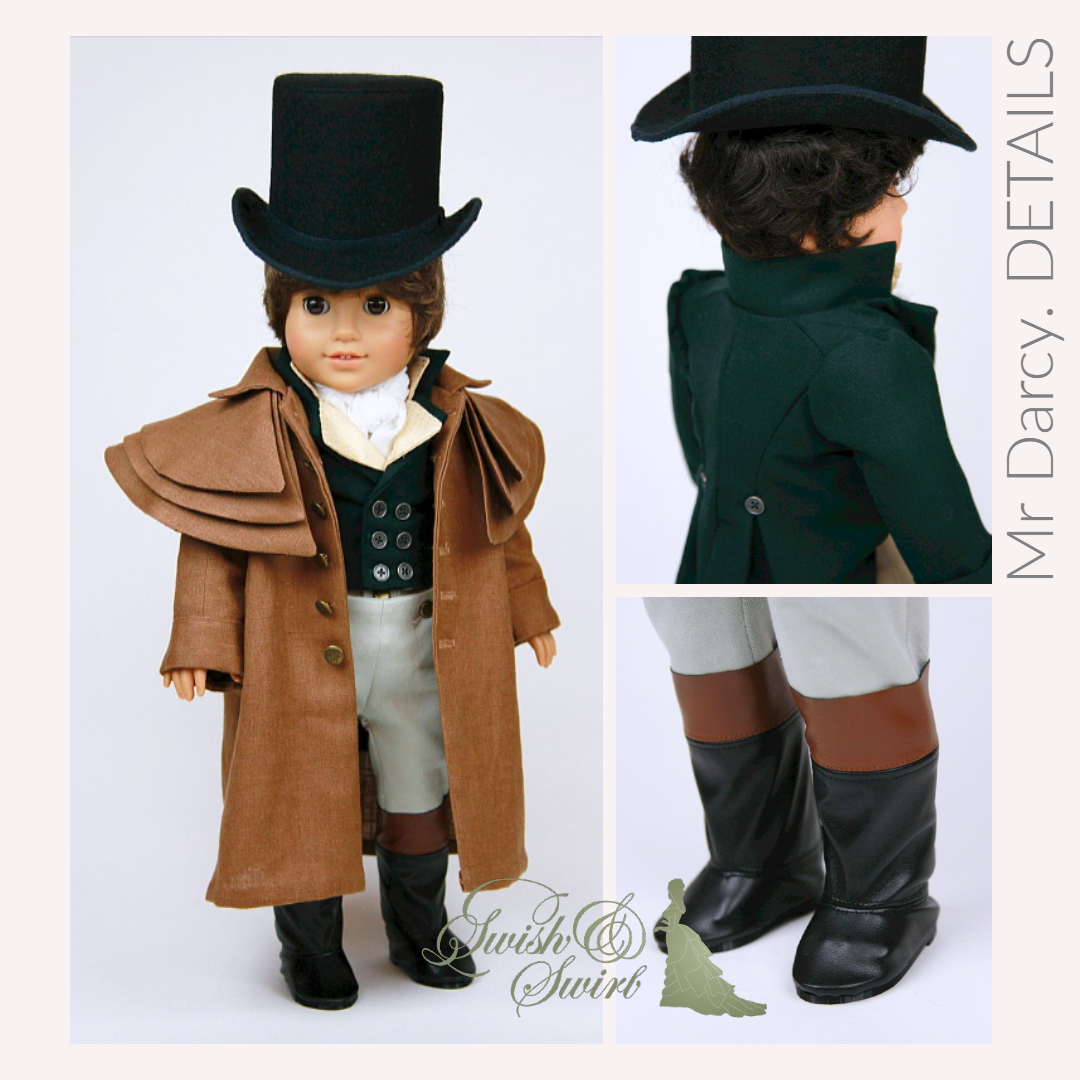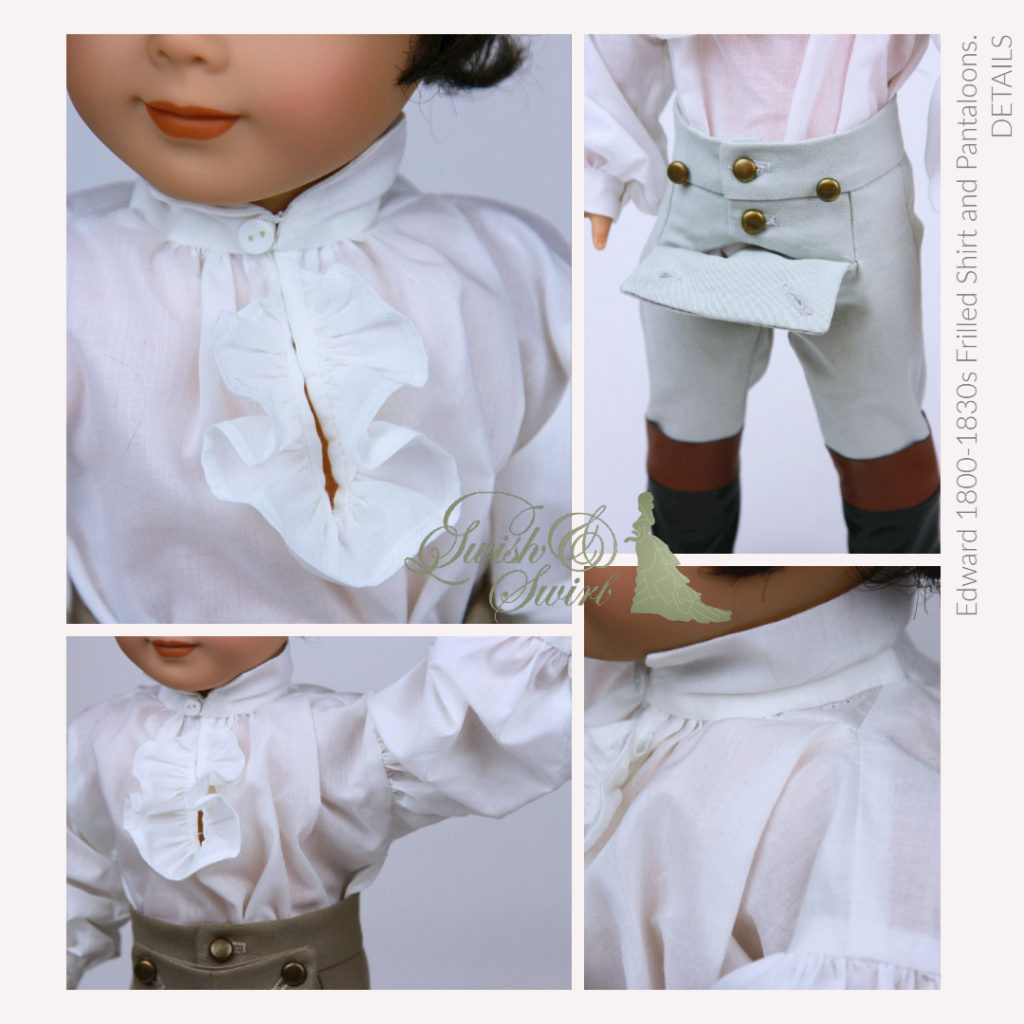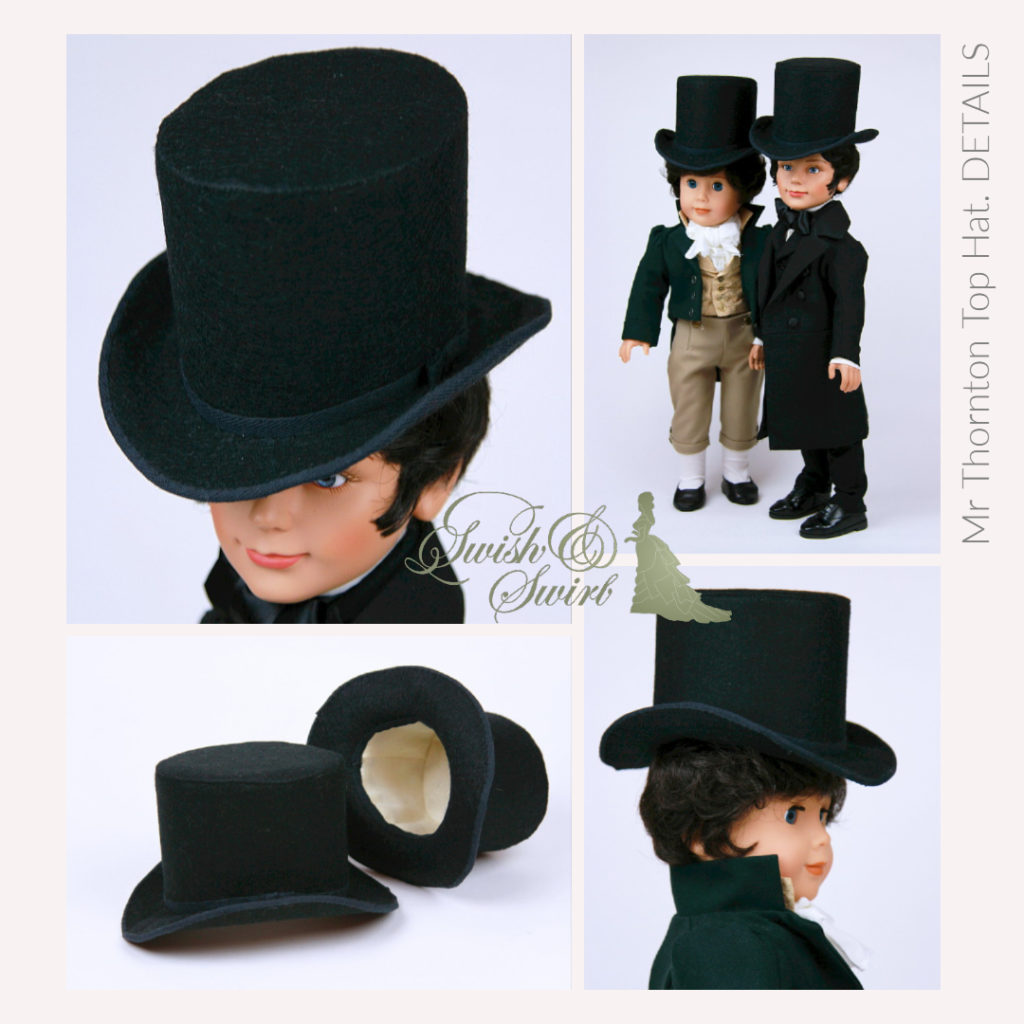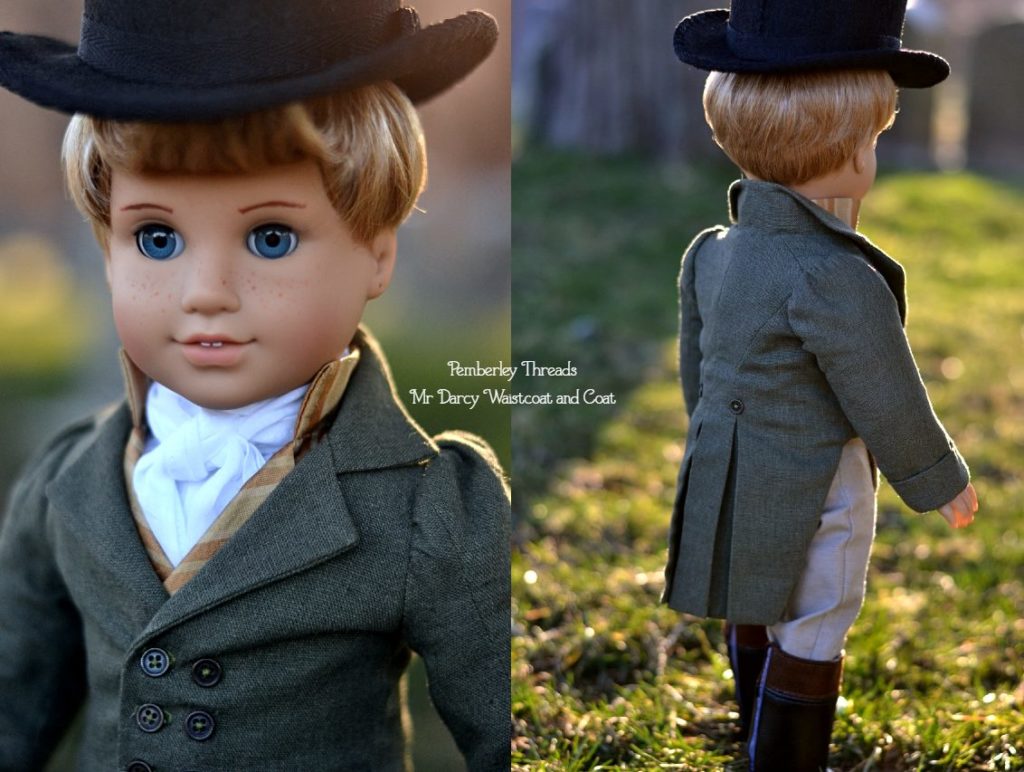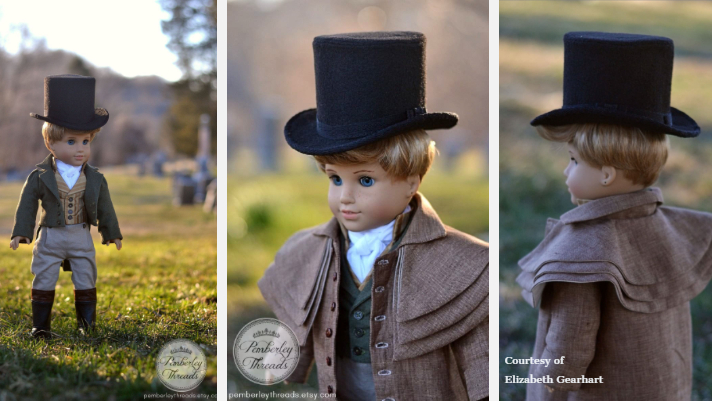 Finally, these patterns have been successfully tested by a brilliant team of testers. Below are some of their photographs. As you can see, the variations are endless!
If you don't sew but would like to buy an outfit made from these patterns, please click on the links or the photographs below to get to the Etsy shops of our testers where you may be able to buy or order one: Kel Pederson's Nuclear Needle Arts, Elizabeth Gearhart'sPemberley Threads, Ann Van Doren's Ann Van Doren Designs, Elycia Yoder Good's Past Elegance.