Yesterday my friend Ariadne took me to our Chinatown – to order new labels for my doll clothes (I still have to use Daisy dolls labels as you probably have noticed!) and to shop for those little extras for tiny dresses… That's what we have ended up with (this is not by any means ALL, but that's the most exciting part!!). Textile centre in Singapore has turned out to be a doll dressmaker's paradise – lots of tiny things at wholesale prices!!
The buttons impressed me most. We spent about an hour in a button shop! All those tiny buttons of so many colours and shapes at 2 cents per piece is something which was very hard to resist! In my head I already see lots of knitted cardigans and sewn blouses with those pretty buttons and raincoats with large white and wooden buttons.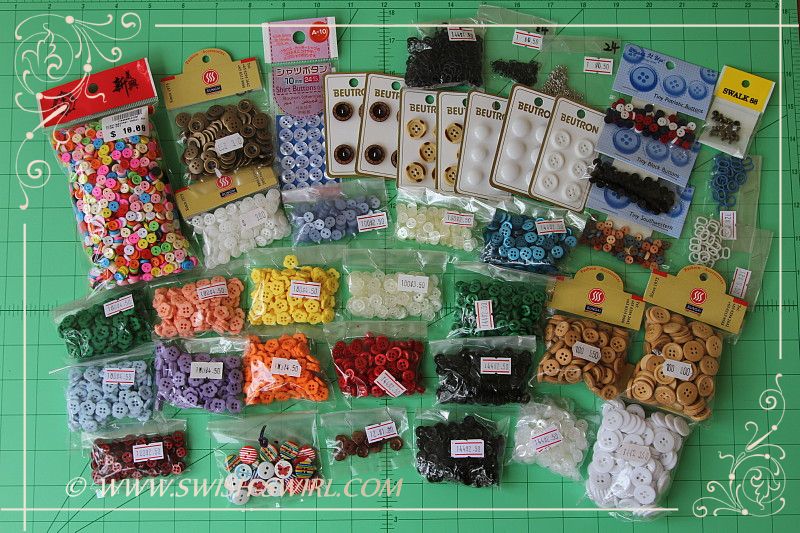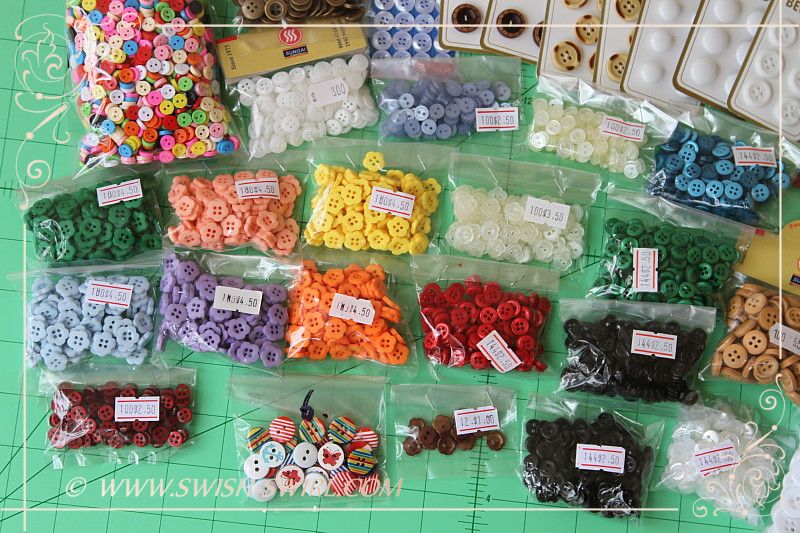 Have you ever seen a whole wall full of zippers of every possible shade?? Most of these zippers were bought on a separate trip there, but yesterday I needed to find green zippers for a particular piece of fabric and we had to go through about 30 (!!!) different shades of green!! The array of colours is so amazing that I thought it would be fun to show some of my zippers from that shop.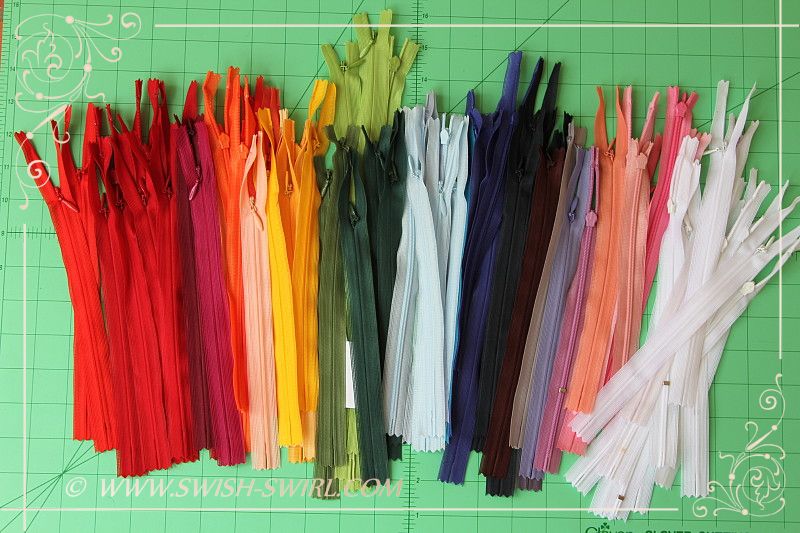 Little silk bows, tiny ribbon roses (for an 1876's dress), cotton lace for some petticoats, tiny D-rings for belts and a perfect navy piping for the 1870s dress I am making now for A Girl for All Time Amelia.
Isn't this ribbon amazing? It is actually very tiny.