I have finally finished embroidering Jane's lace collar. For a long time I couldn't decide how to make it at all! Because it is clearly embroidered on a thin, almost transparent silk net.
That's how it looks in the film.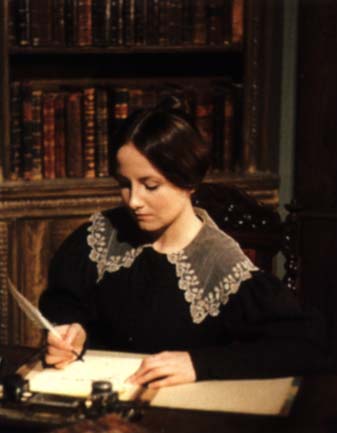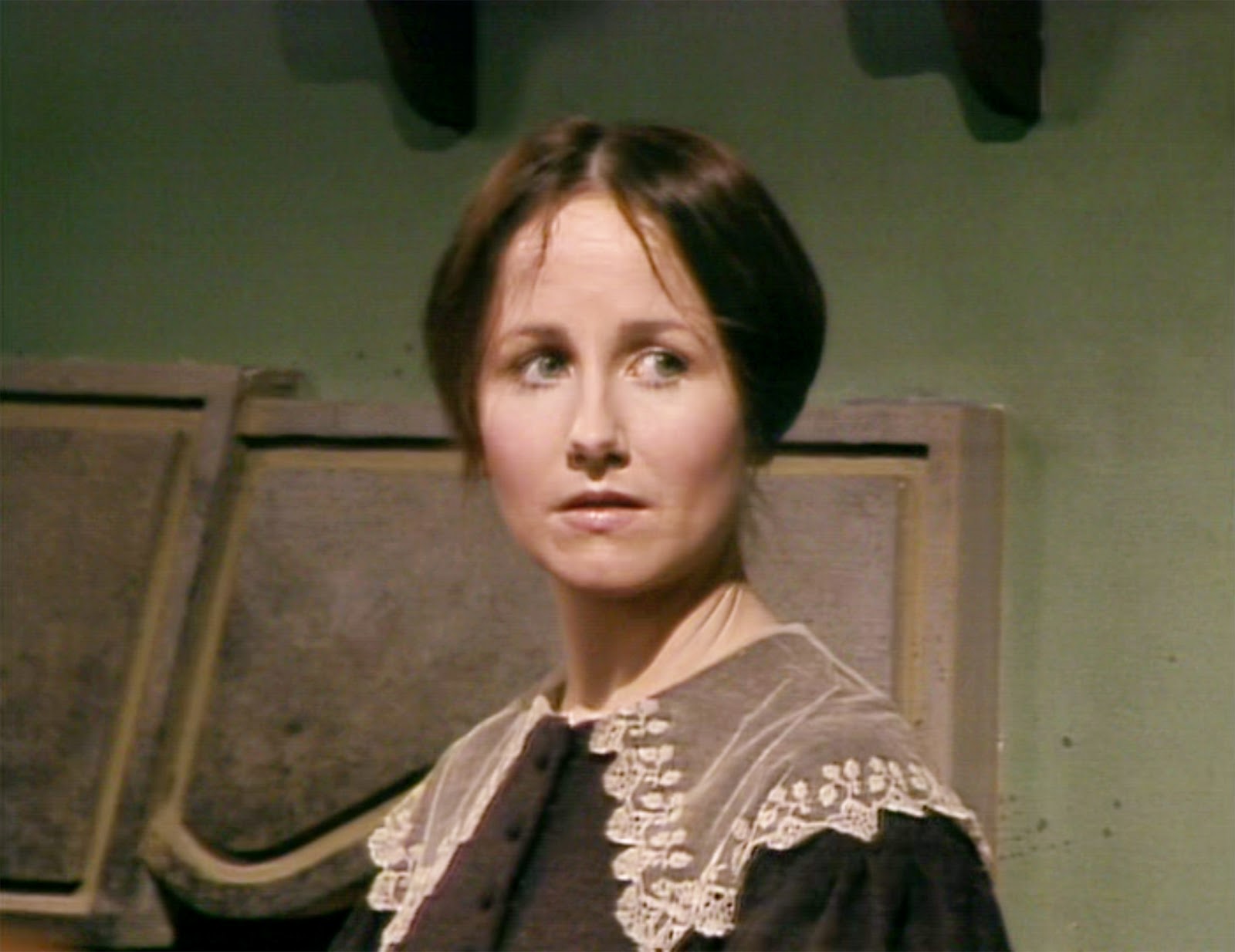 In the end, that's how I made it. I bought a small piece of silk net and also a special film called Avalon which is used for embroidery and then is washed away with water. I cut the required shape of a collar from paper towel (trying it on on the doll).
Then I transferred the shape of the collar onto the Avalon film. And drew the pattern. At first, I was trying to use a blue marking pen for dressmaking (hence the blue lines on the pattern!) and soon discovered that it disappeared within a day! So, I used a normal pencil instead.
I put the silk net on top and put both into the embroidery hoops.
I used a short needle and thin silk thread for embroidering.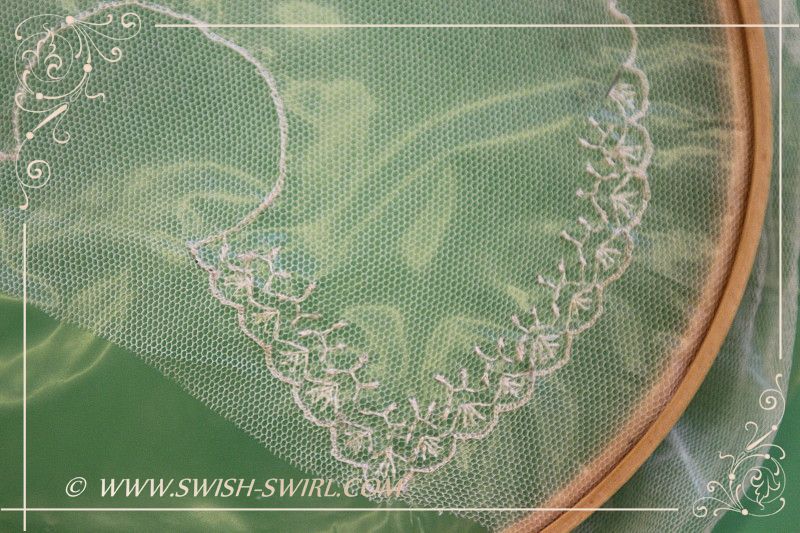 The result!
I carefully cut out the collar along the scallop edge. And later washed it to get the film away and ironed it.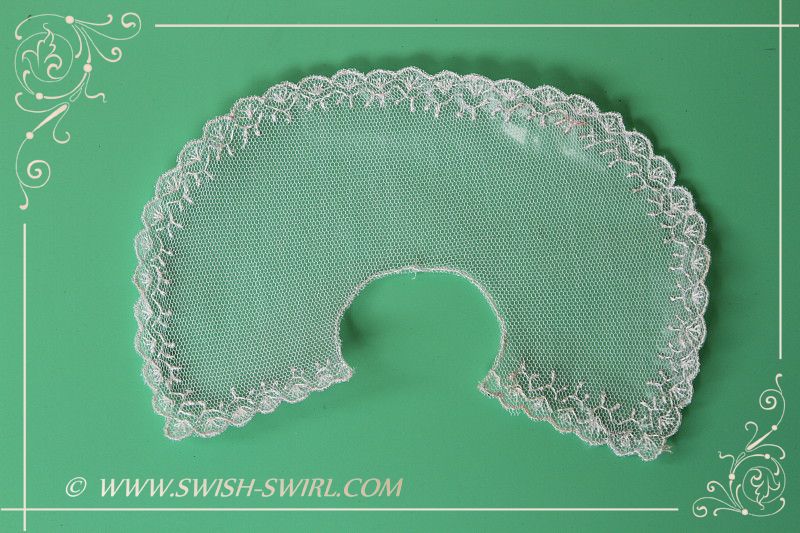 Here is the collar on Jane. The photos of the full finished dress will follow soon!