This is another outfit made by my mum. I have another set of photos involving this dress on a different doll which I took in the summer while on holidays, but I'll show it some time later.
This set is called Summer Breeze. It looks best on Kidz'n'Cats dolls (modelled here on my Michelle) but also fits A Girl for All Time dolls (shown here on Amelia). The dress is knitted from turquoise cotton yarn. It closes at the back with a matching zipper. The hat and the handbag are crocheted from the same cotton yarn. The crochet flower decorations on the hat and the dress are pins and can be removed or placed to a different place. The set includes a beaded necklace. A bonus is a matching yellow-and-blue rainbow loom bracelet made by my eldest daughter especially for this outfit.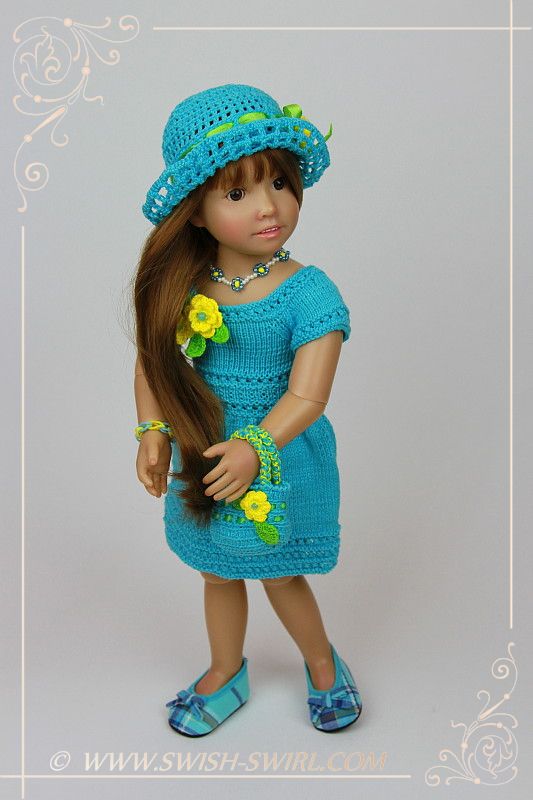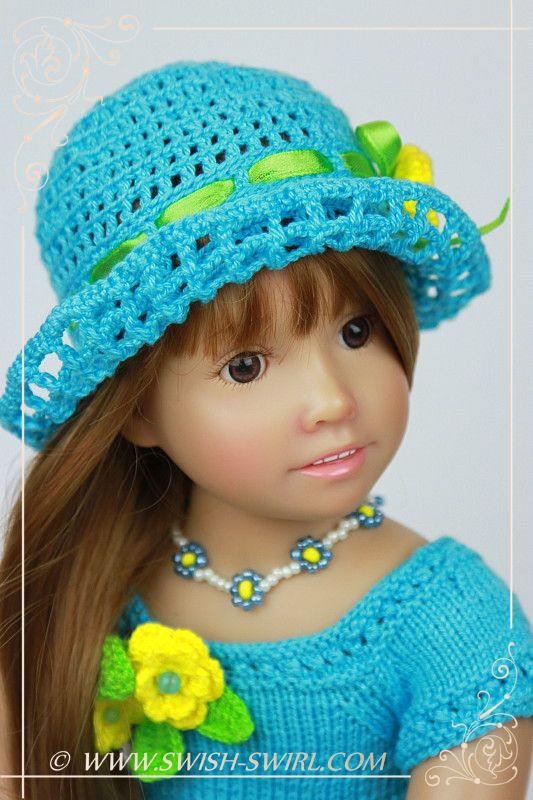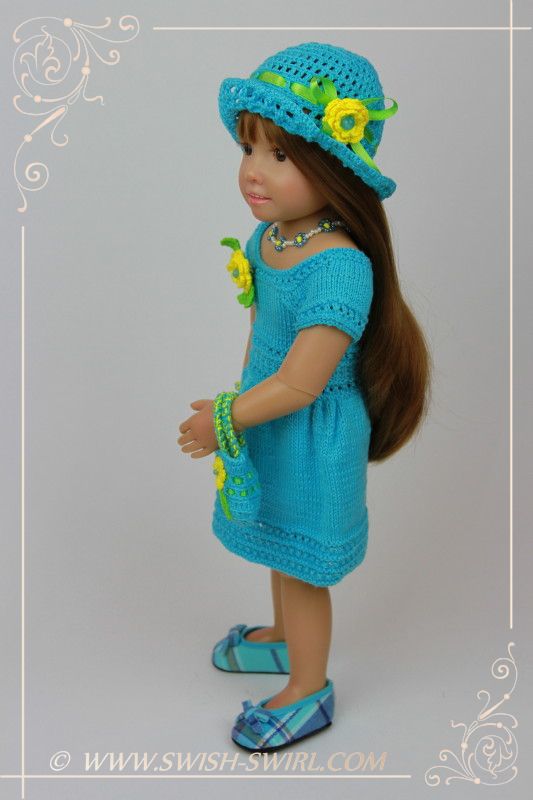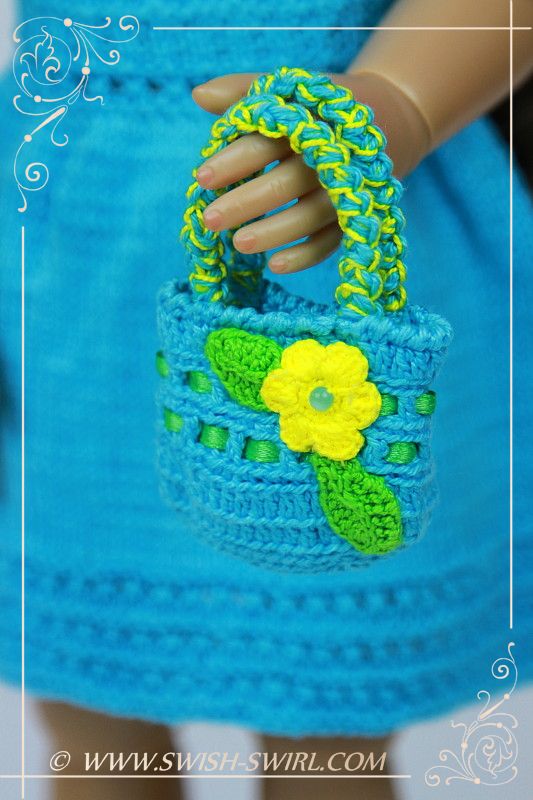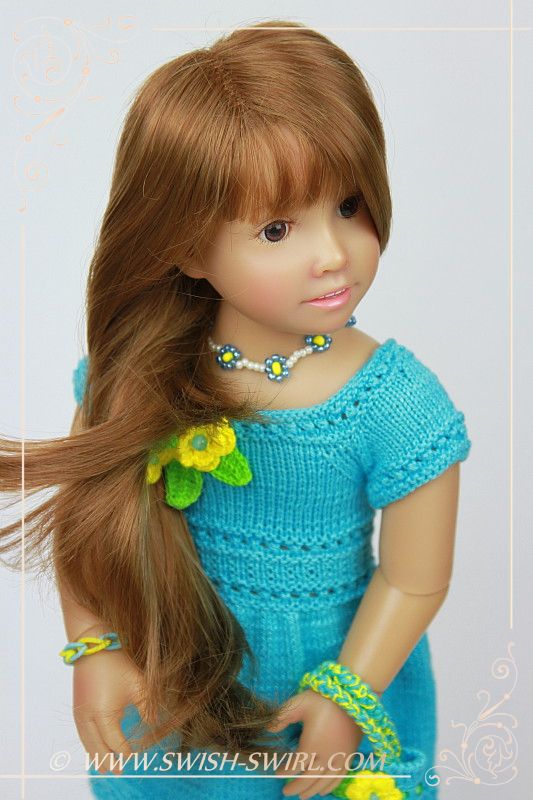 And A Girl for All Time Amelia wearing this dress.