Last year, as you might remember, I went to Cardiff to the Doctor Who Experience. I am extremely excited that we are going there again next month – to visit it before it closes down (which is a real – I mean, REAL!! – shame!). These are some photos from the last year's visit. I will post photos of the costumes on display in the Doctor Who Experience separately.
I had my Tenth Doctor and Rose Tyler dolls with me – dressed by me, of course. I am planning to release Ten's outfit as a pattern – for both Carpatina boy dolls and American Girl doll boys. Stay tuned!
This is what The Doctor Who Experience looks like – it is situated in a dedicated building near the Cardiff Bay.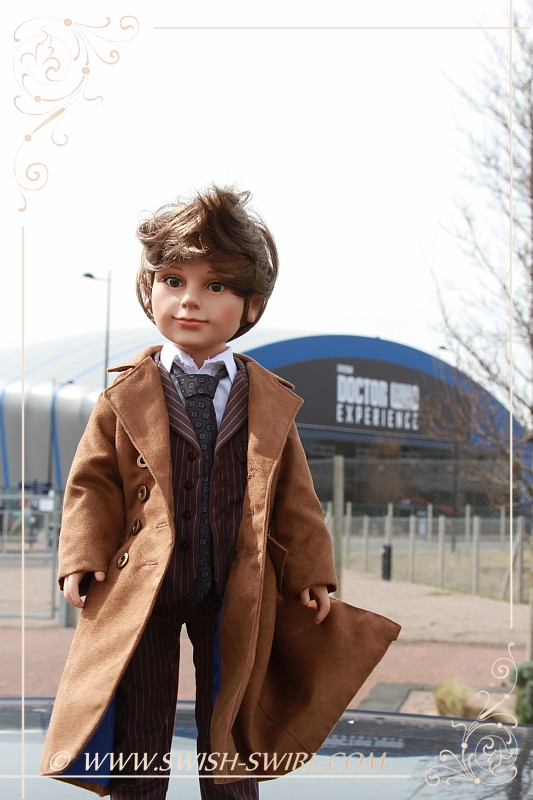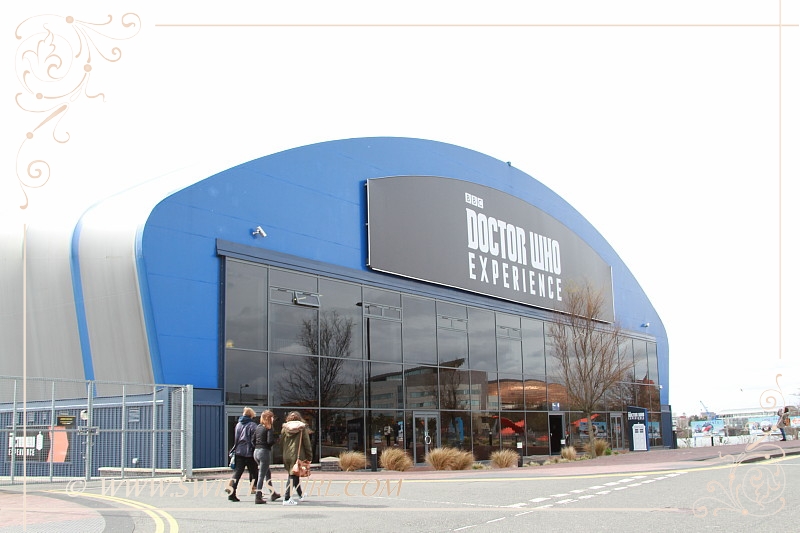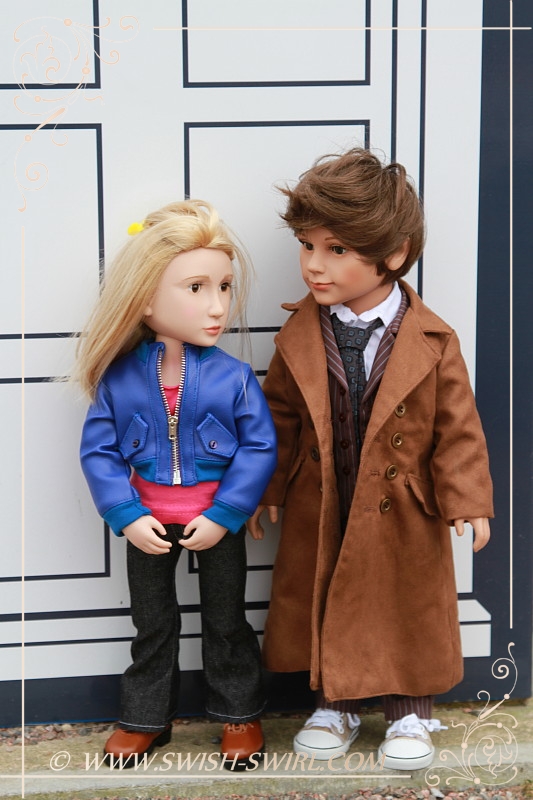 With the costume of one of the Time Lords.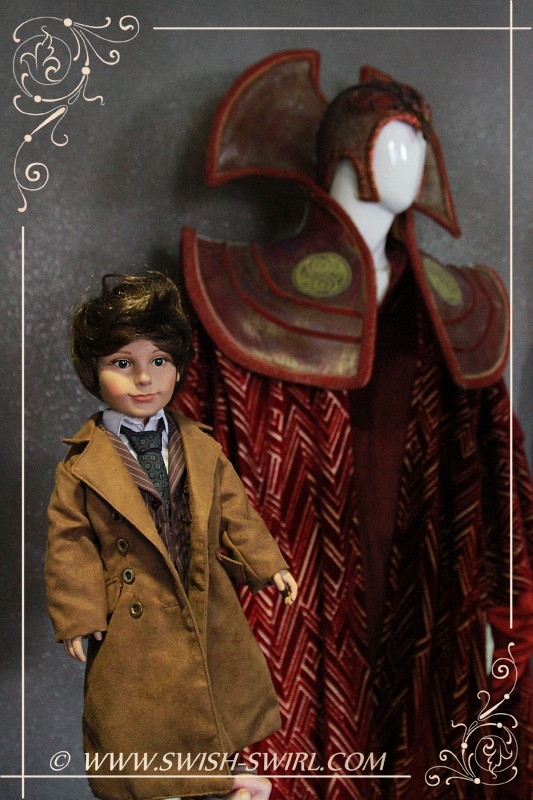 The museum has a few of the Tardises sets – earlier ones, the one for the 9th and 10th Doctors and in the Experience itself (no photography was allowed there) there was the most recent Tardis.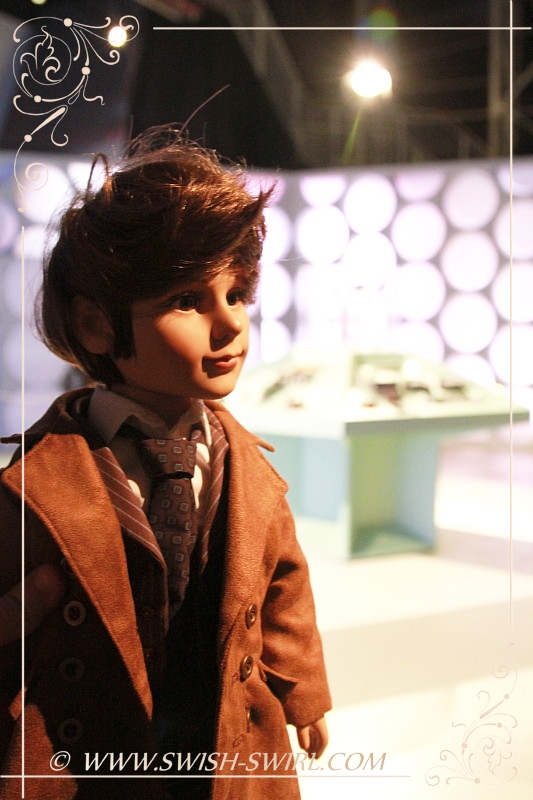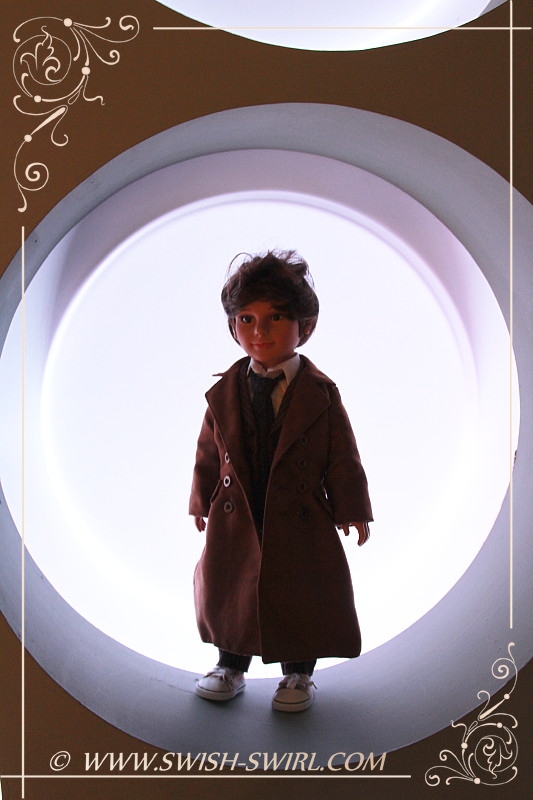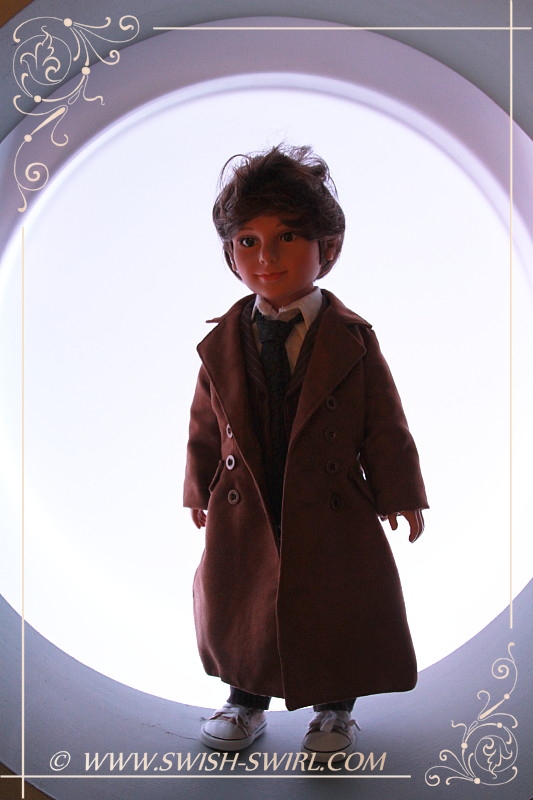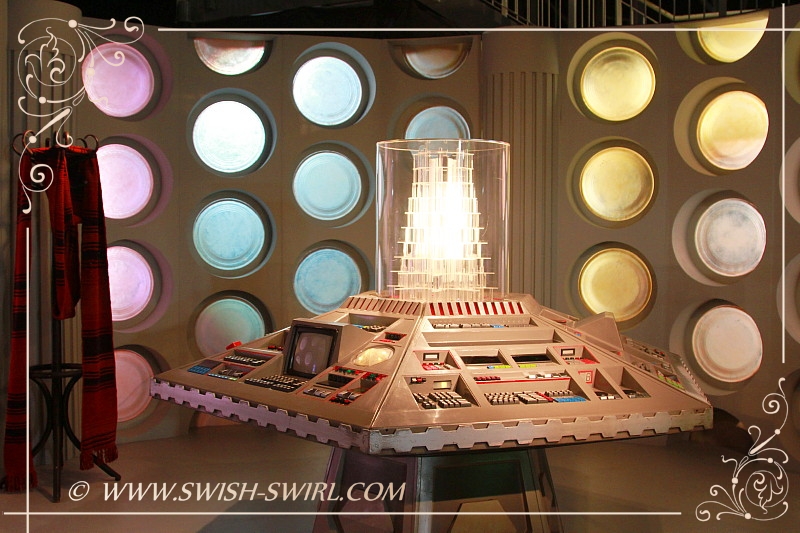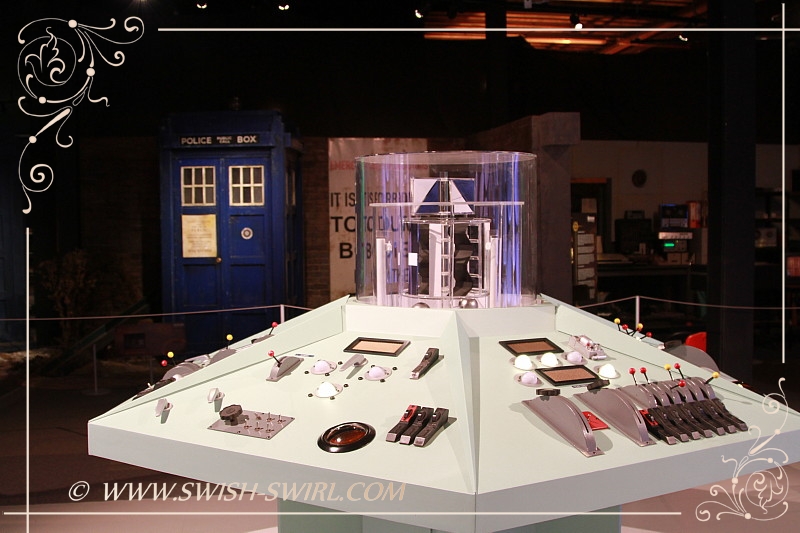 Daleks!!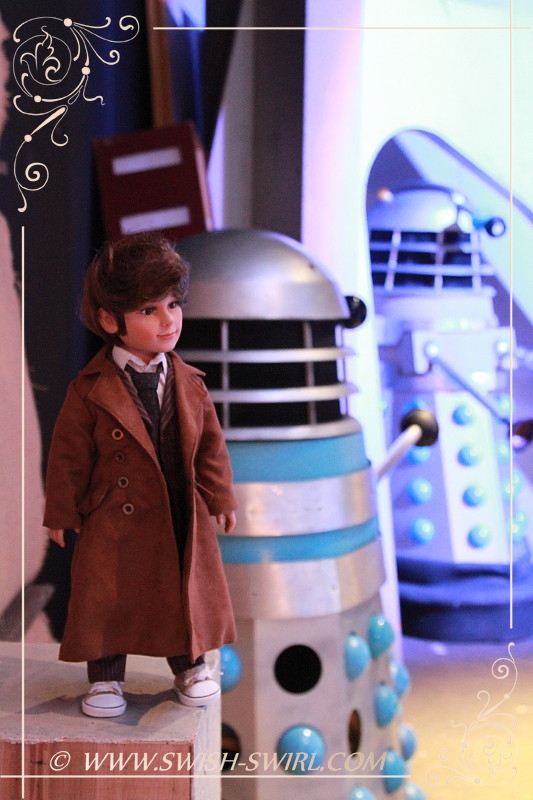 One of the earlier Tardises.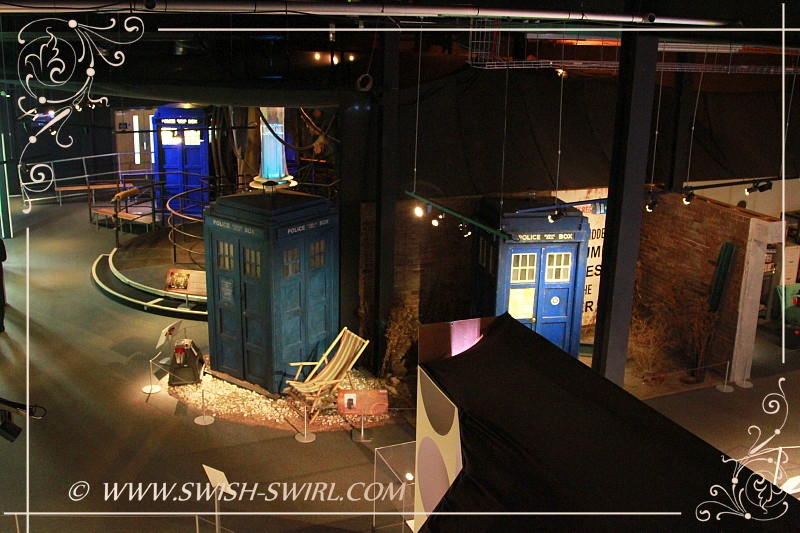 A more recent Tardis (was it Ten's one? I'll check it this year!).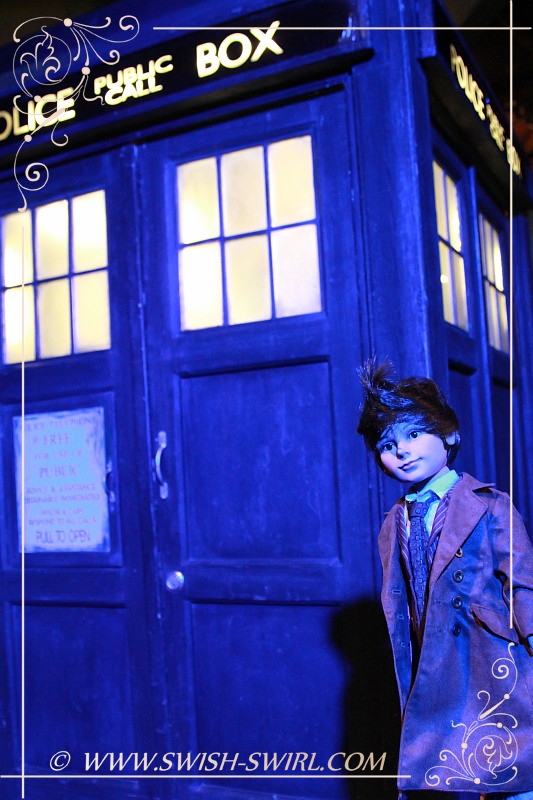 The Tardis set from Series 1-4 – the best series ever!!
(Quite frankly, I haven't been impressed by what followed those series. I am kind of OK with the Eleventh Doctor (though I absolutely LOVE River Song!!) though don't like him nearly as much as Ten and Nine, but don't like Twelve. I hope they will find someone younger and cheekier and ginger to replace him – Eddie Redmayne would be my first choice, though I know it's not very likely!!)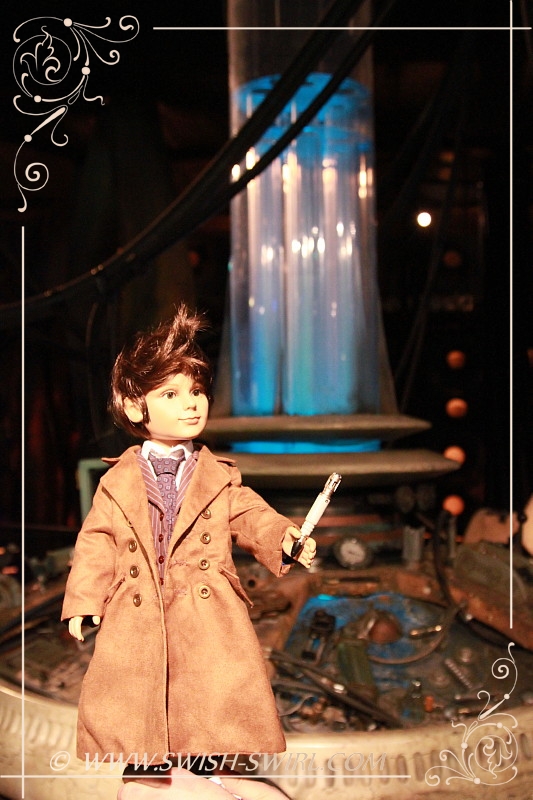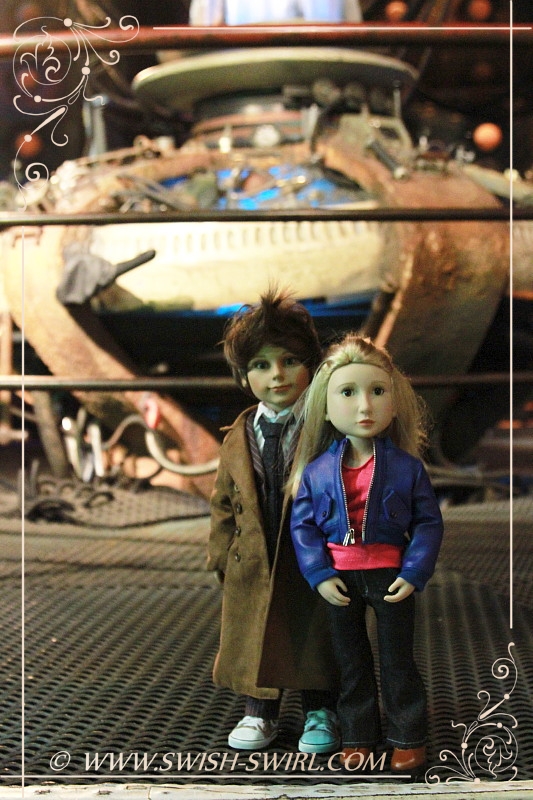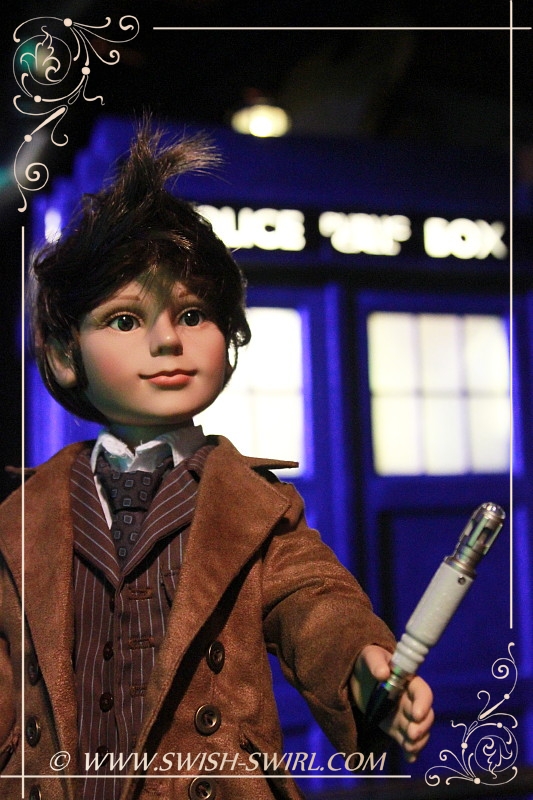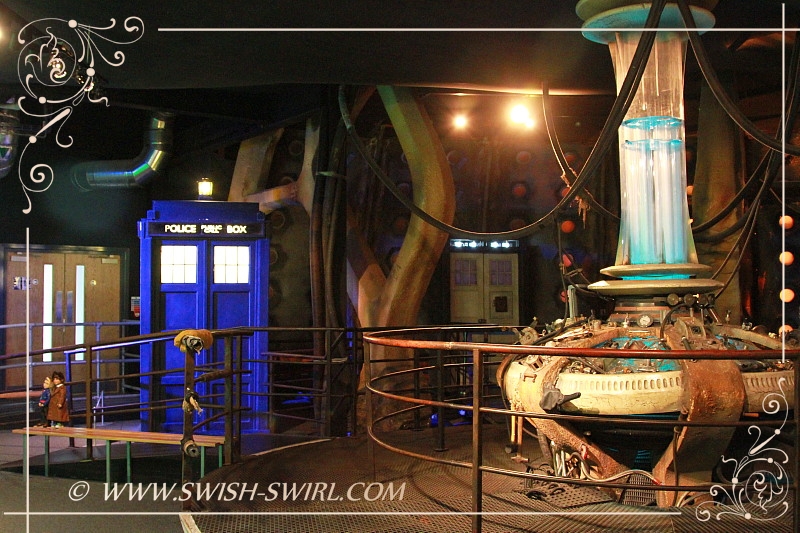 K-9!!!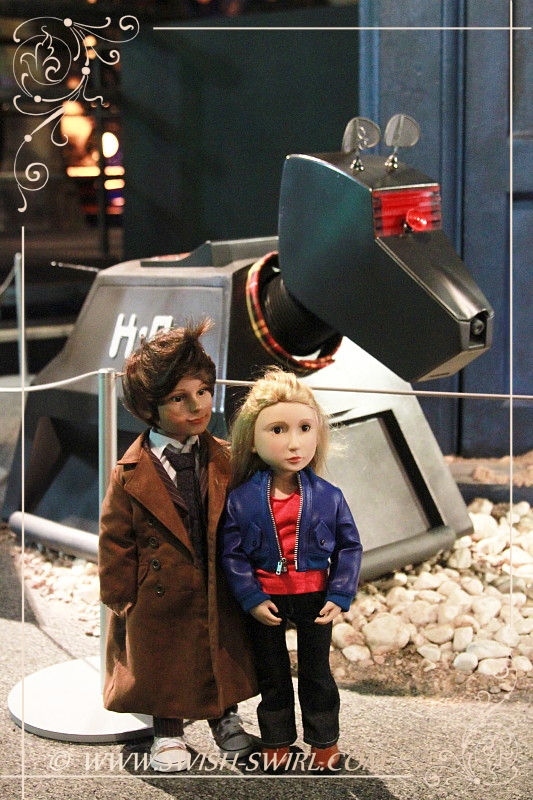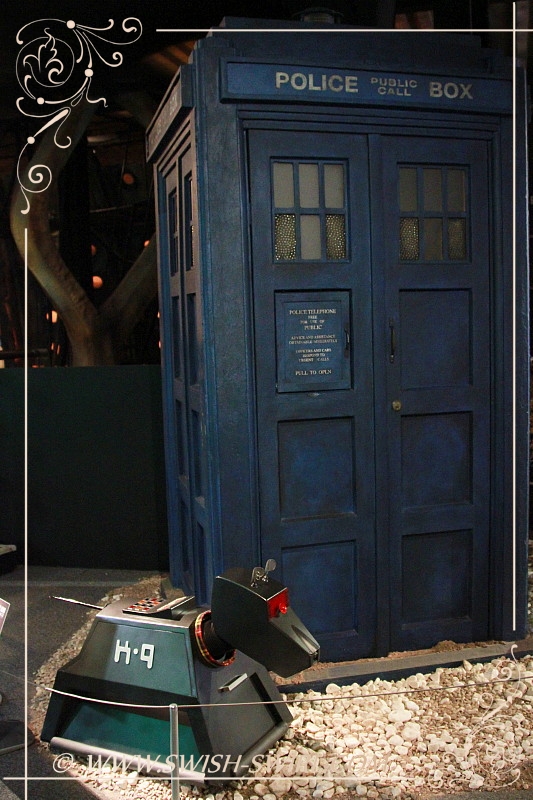 Remember that scary episode with the peg dolls and the dollshouse?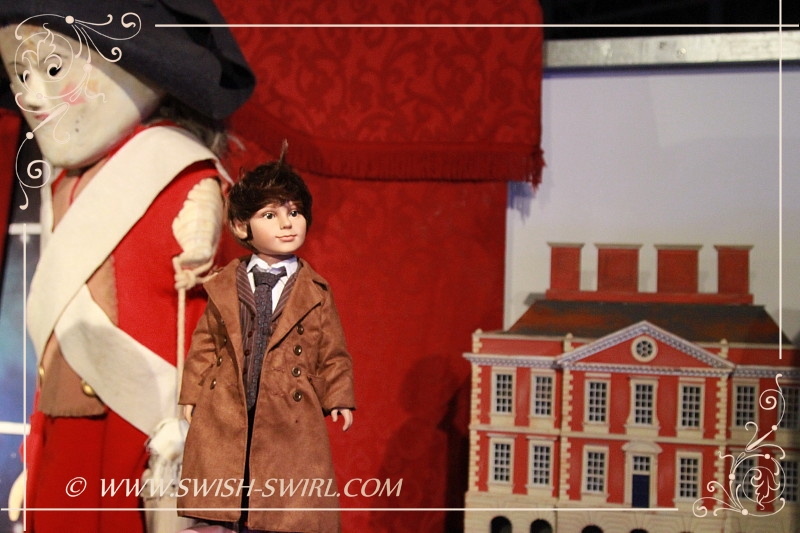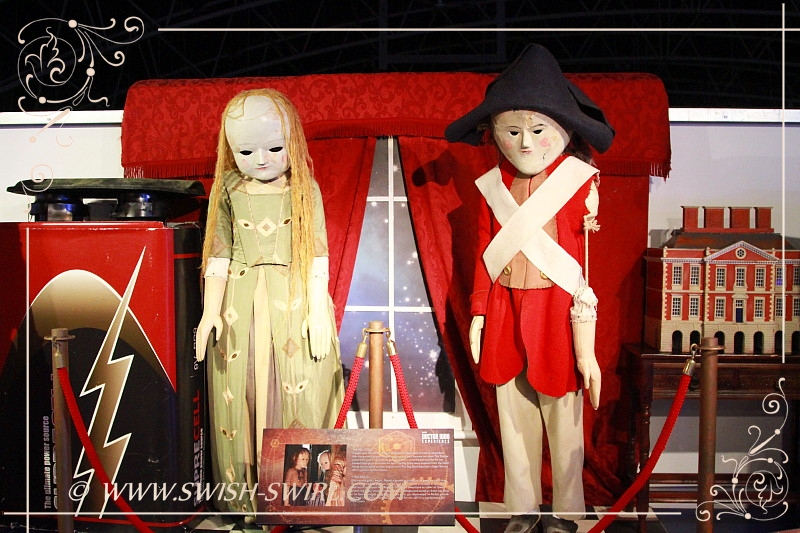 Face of Boe!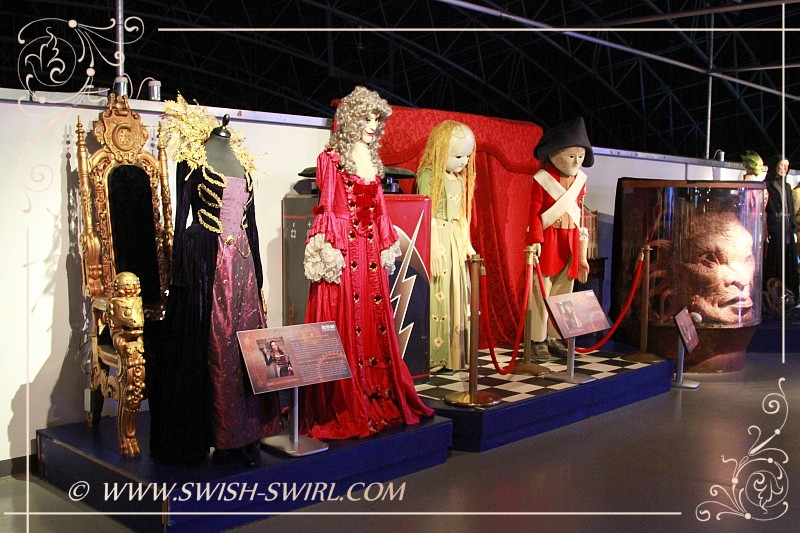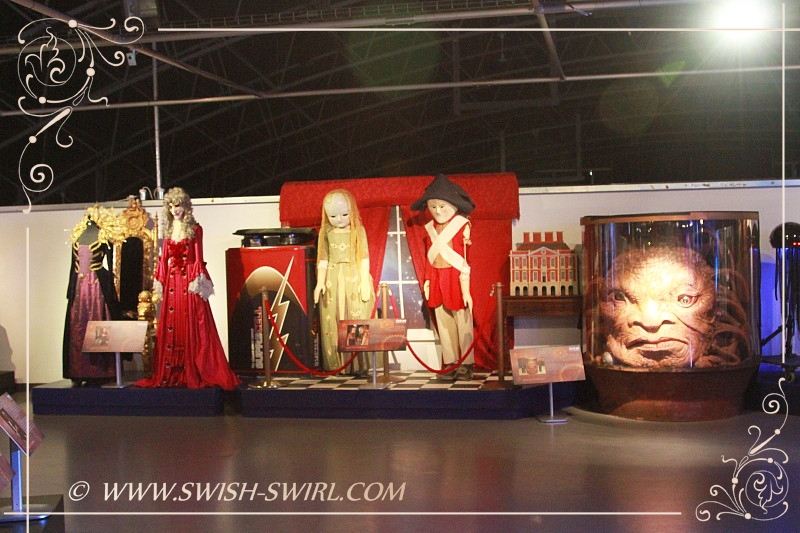 More Daleks!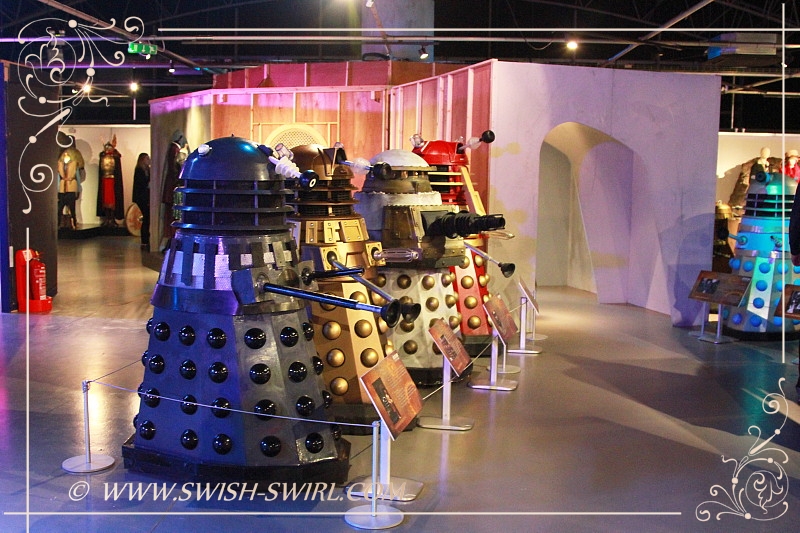 And other monsters.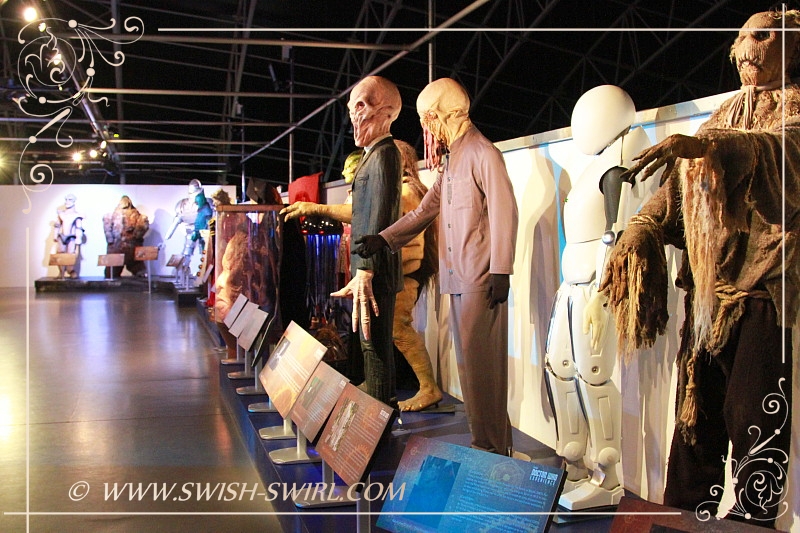 One of many Cybermans.
Remember that box?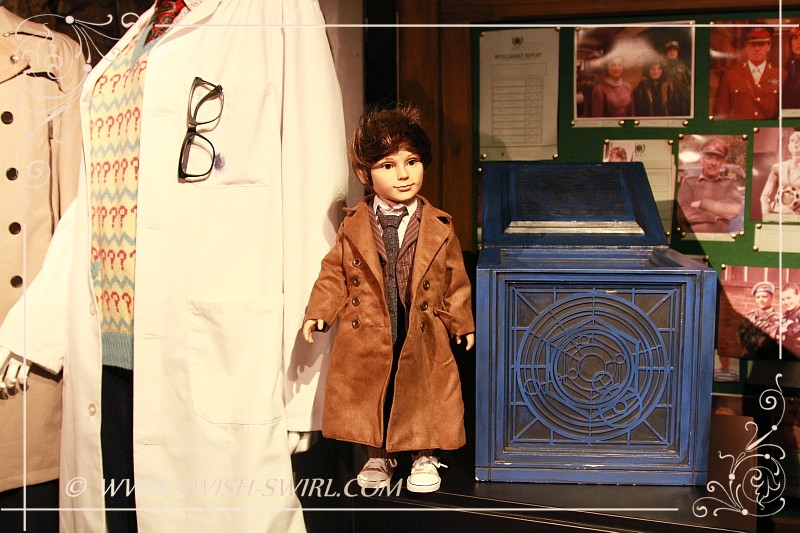 Amy's dolls.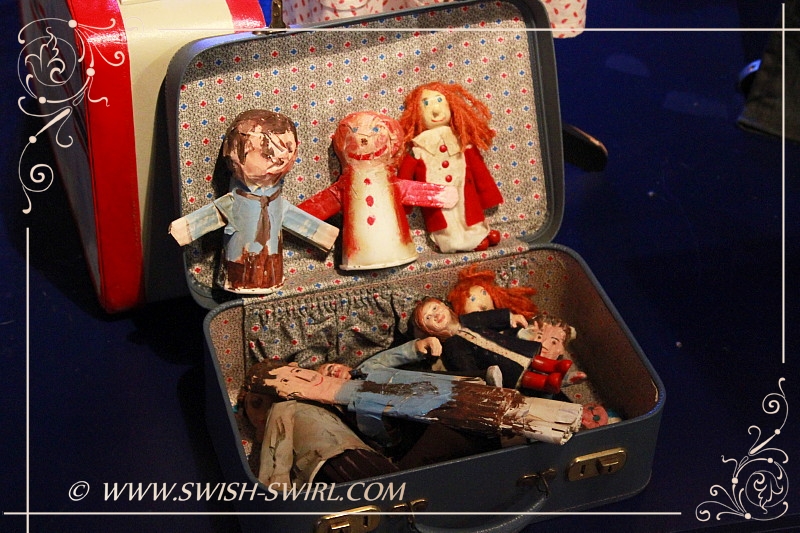 Doctor's cradle.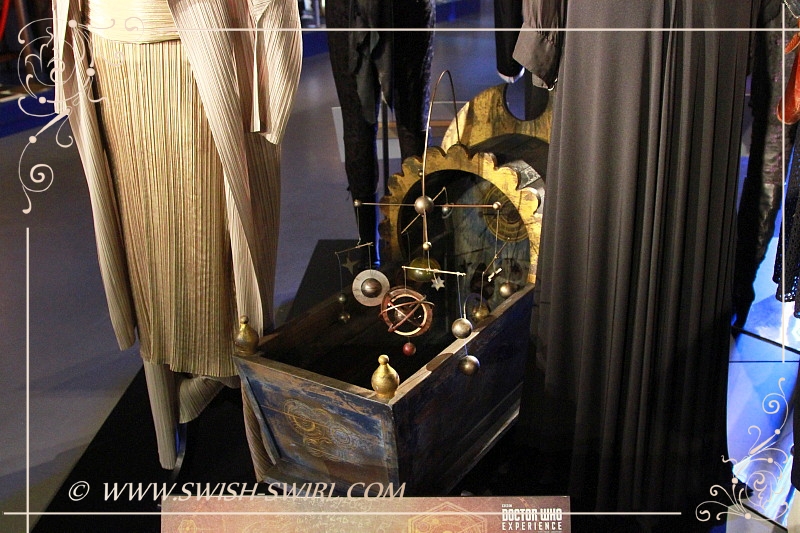 That set from one of the specials!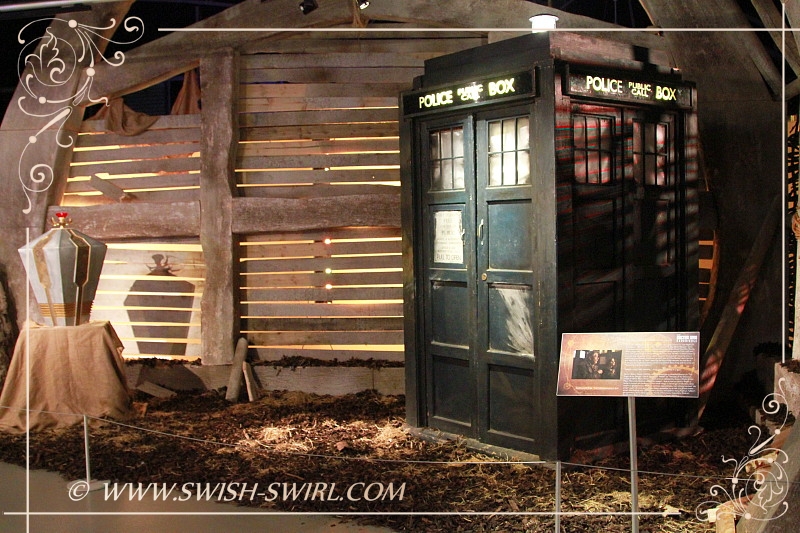 Sonic screwdrivers on display!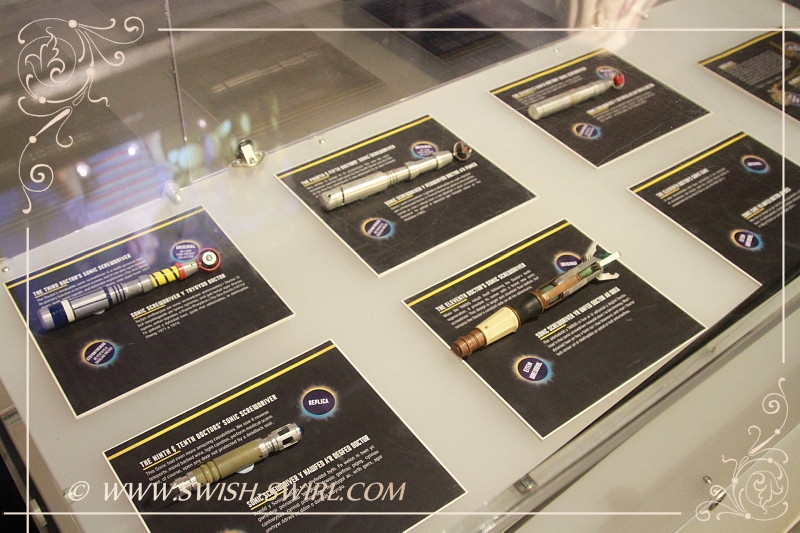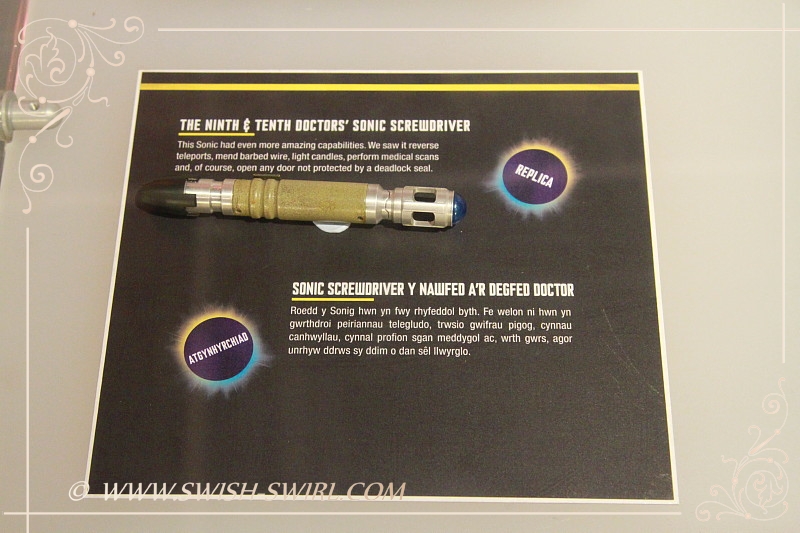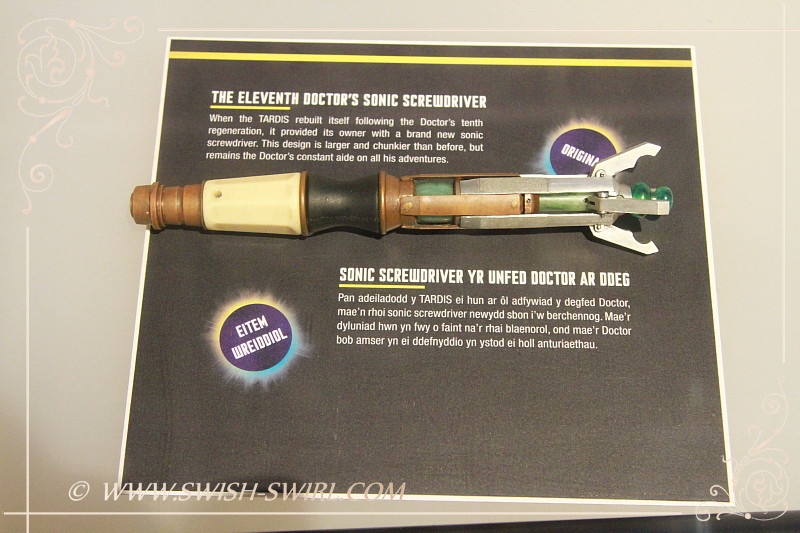 And, finally, the costumes!!! My Ten next to the real Tenth Doctor's outfit!!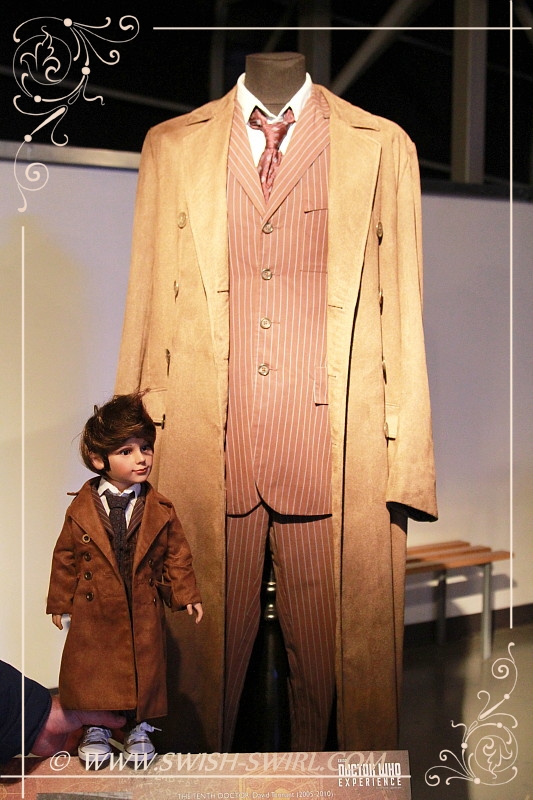 And my Rose next to the real Rose Tyler's outfit!!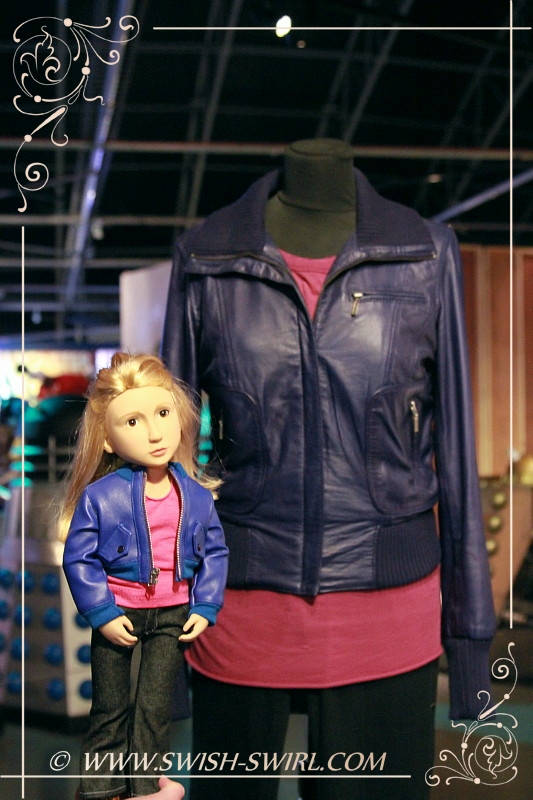 This smaller Tardis was in the (massive!) gift shop.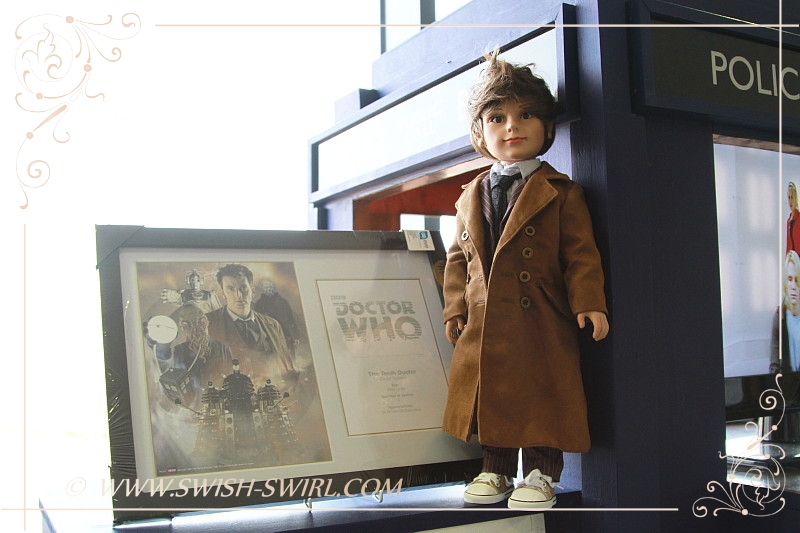 And, yes, another Dalek!!